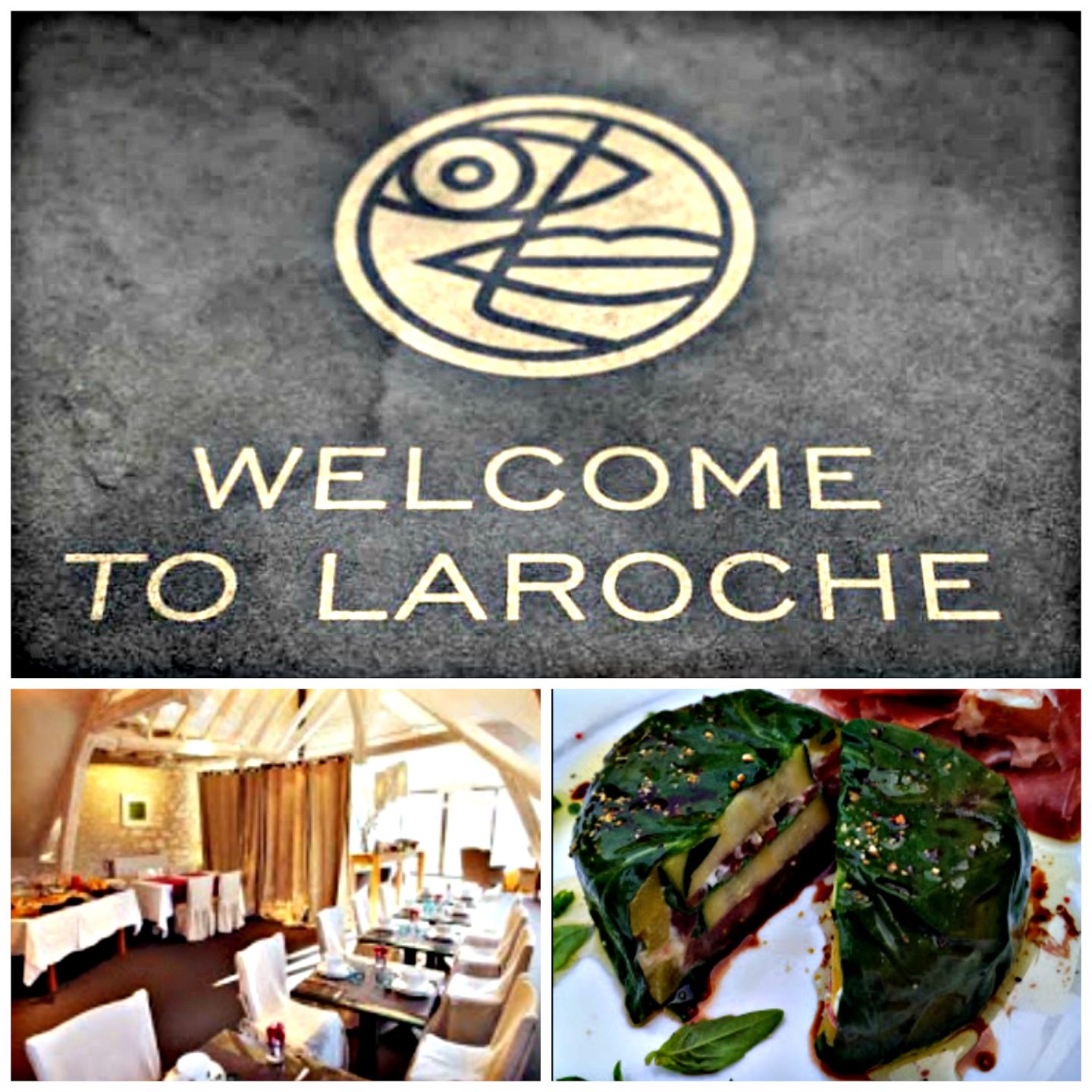 An overnight stay in Chablis. It is over 800 miles from our apartment in the South of France to our home in London. We usually break our journey at approximately the half way stage. This means around Beaune in Burgundy on the way down and Chablis on the way back. Both excellent wine growing areas so we make sure that we enjoy the regional cooking and a glass or two of the local wine.
On this occasion we chose to stay at L'Hotel du vieux moulin in the heart of Chablis. It is a charming boutique hotel with only seven rooms. The decor is modern with a minimalist Japanese feel. The beds are nice and wide and are soft and luxurious.
There is a restaurant Au fil du zinc situated on the ground floor. The food is refined and delicate being a fusion of Frence and Japanese. It also means that you can have a nice hot bath after a long journey and then just wander down to diner without going out in the freezing cold.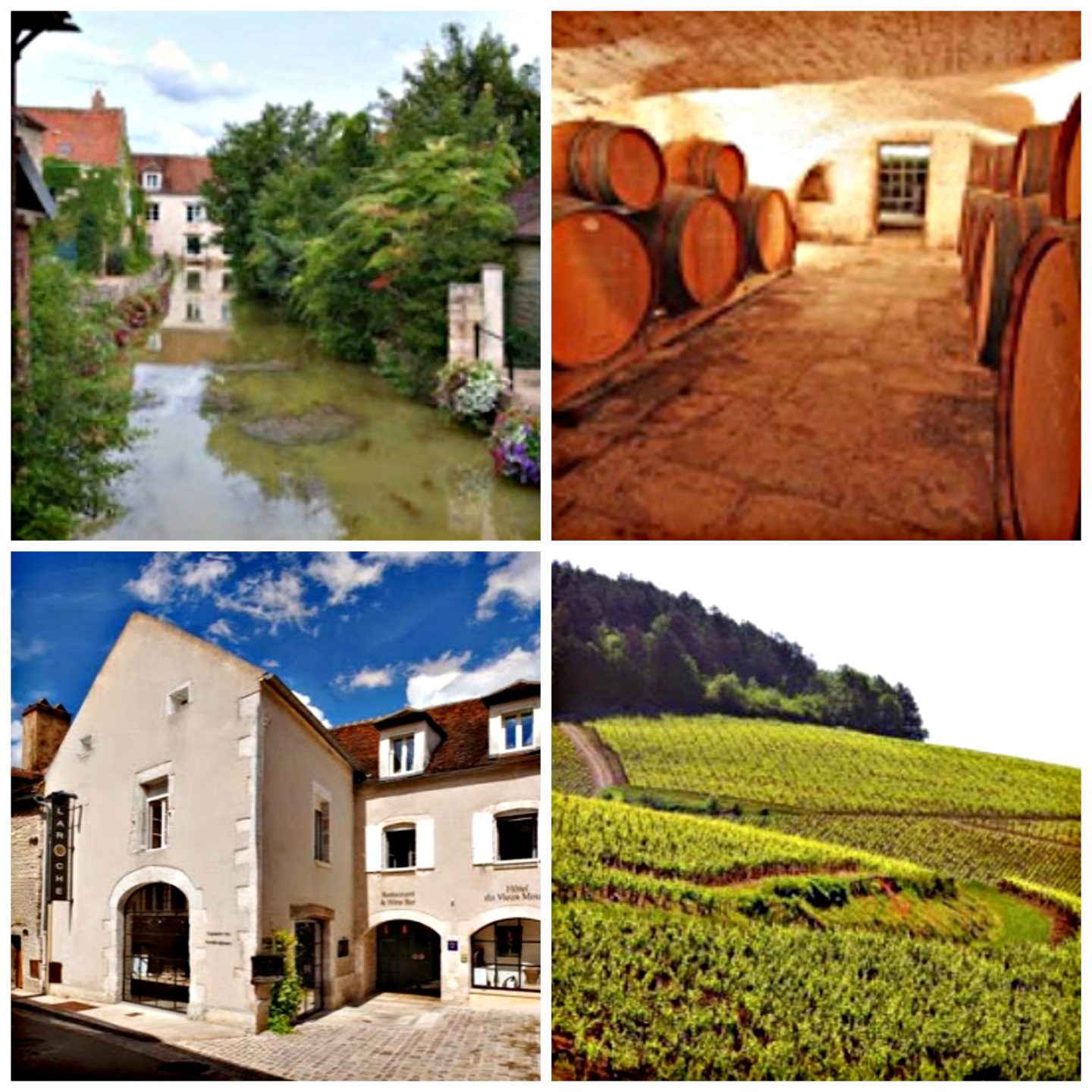 January is not a good time to visit Chablis or any of the wine growing regions if you are interested in tasting the wines. Most of the grand Chateaux are closed and their owners away on holiday. The best months to visit would be September and October.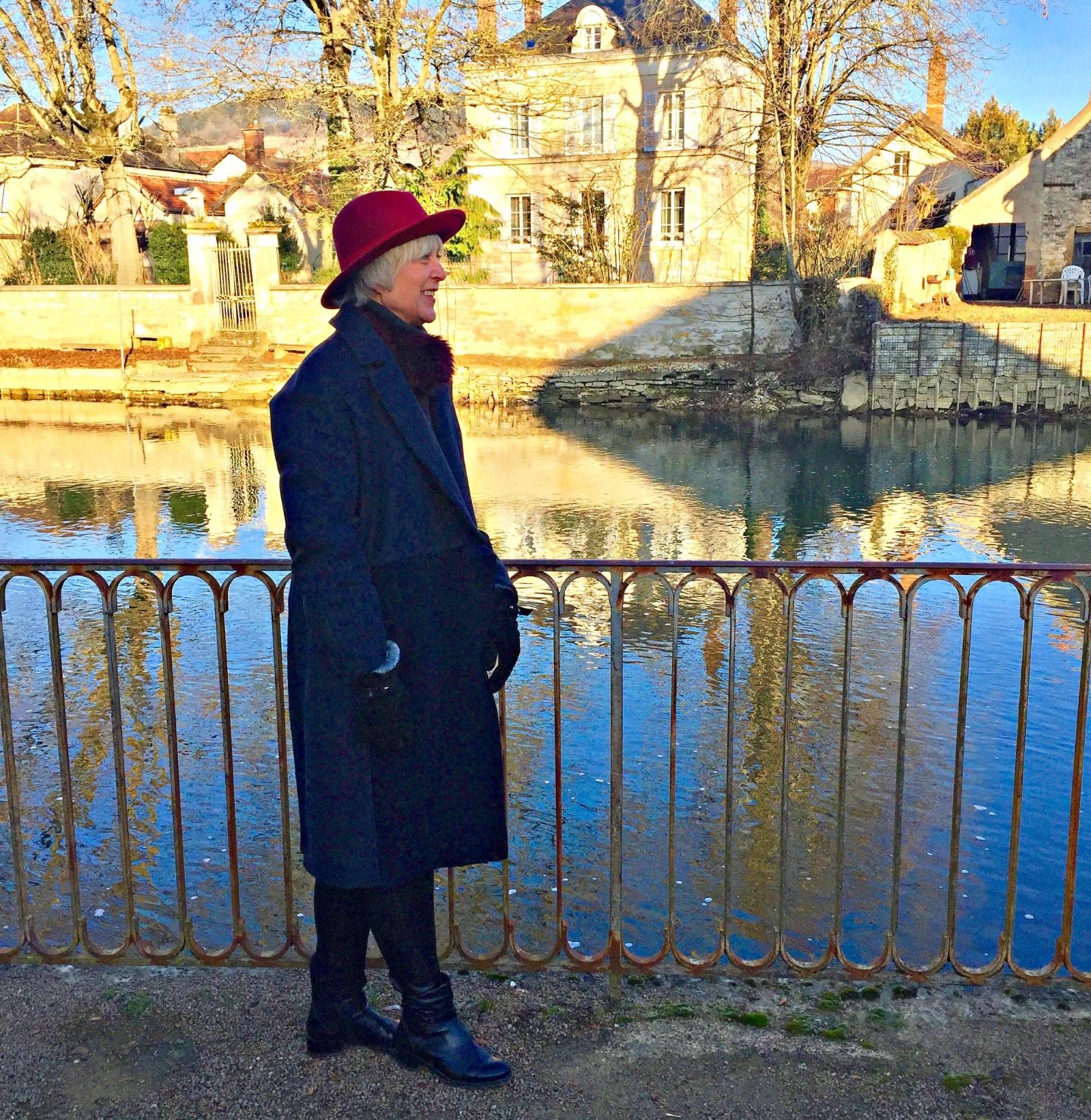 Even thought the temperatures were below zero we went for an early evening stroll round the town. I am well wrapped up in my Jaeger coat, red hat (bought in St. Tropez market) and my faux fur scarf.
As usual I kept my overnight bag to a minimum. This time I added a bright pink shirt to wear to diner plus a new feathered necklace I had bought in St. Tropez market. Etsy do similar.
IN MY OVERNIGHT BAG: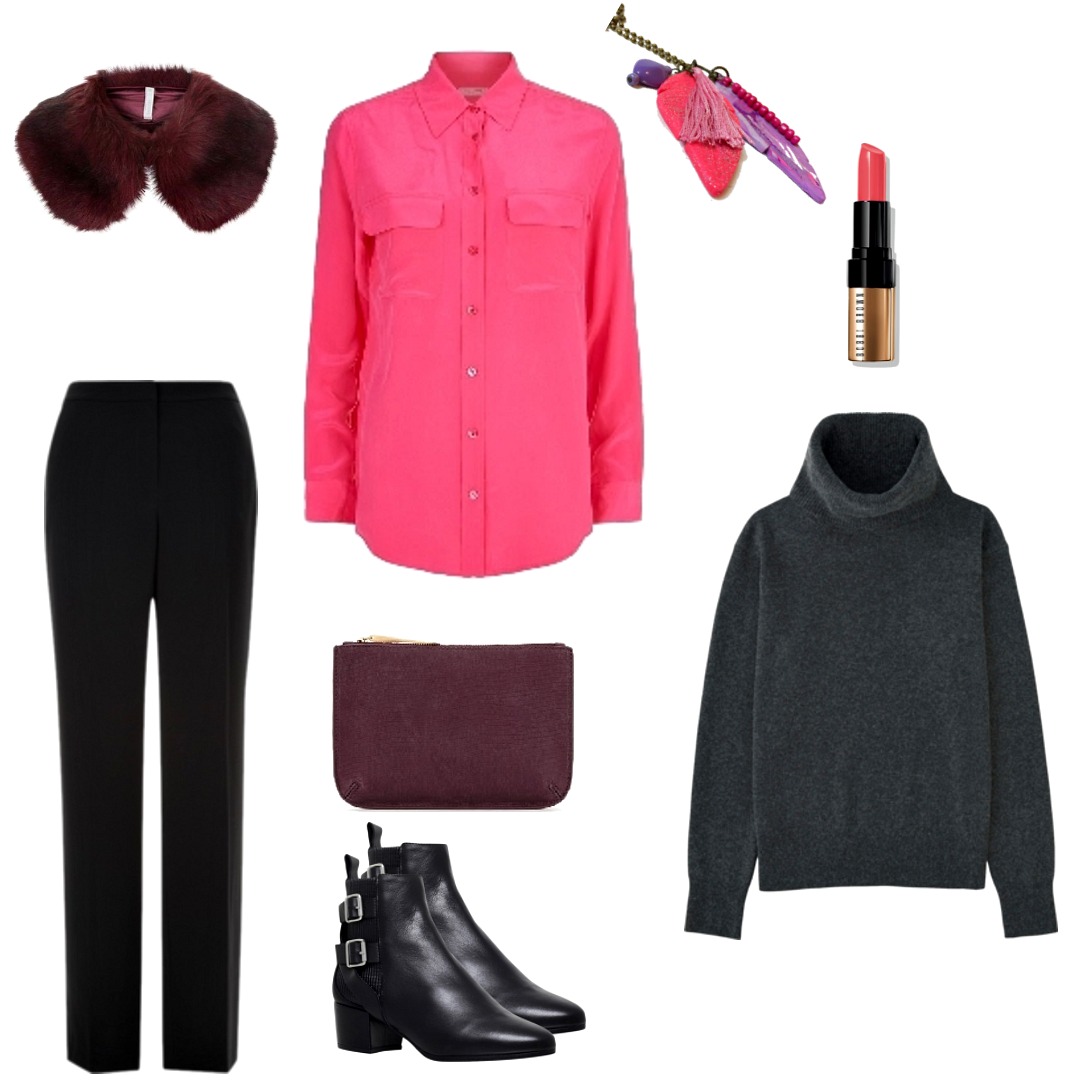 Pink shirt by Marks and Spencer (a couple of years old) this year's version. I also love this one by Equipment // Grey sweater // Ankle boots // Burgundy small clutch // pink feather necklace similar Etsy // Black trousers similar.