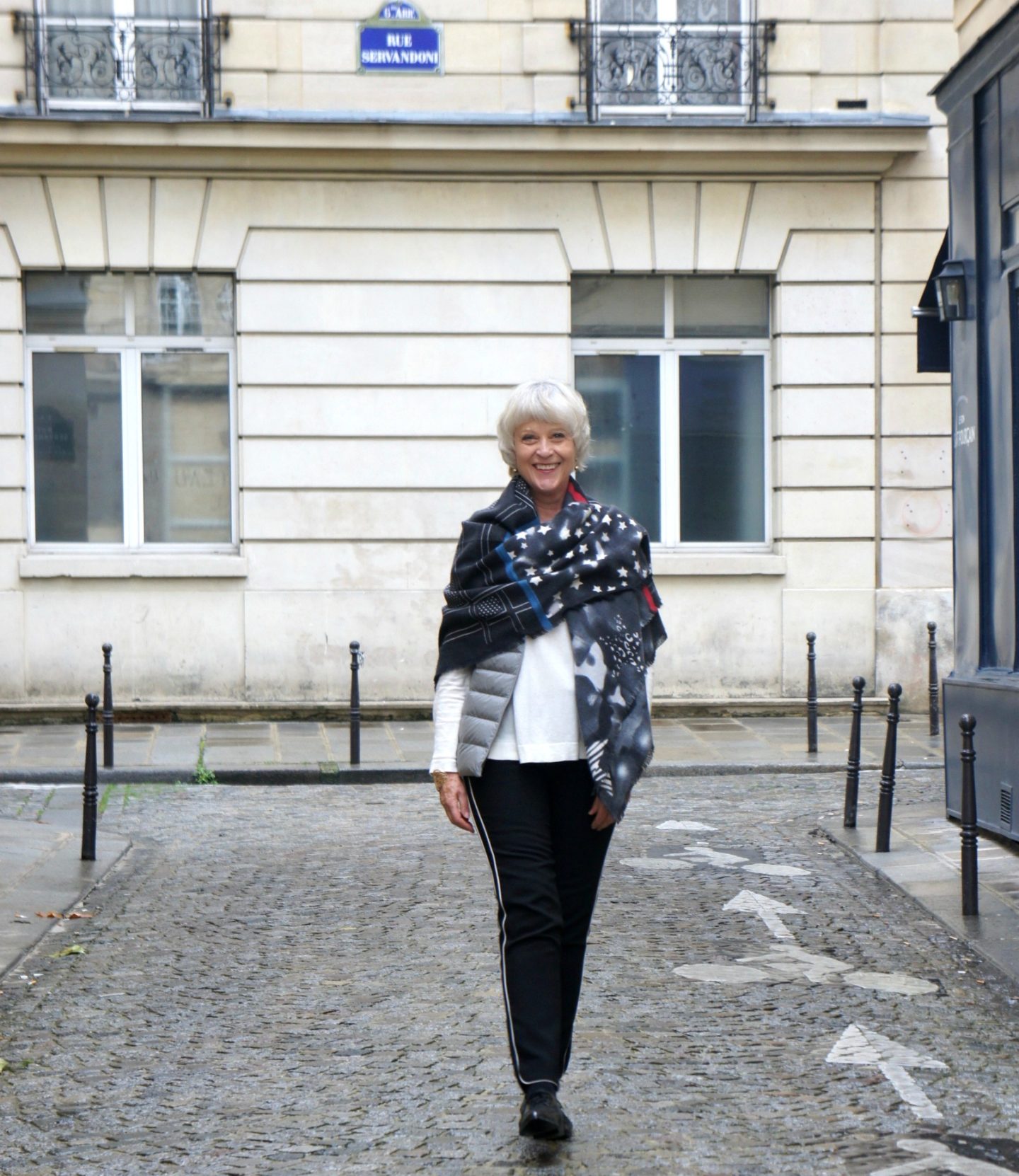 Following my previous post My trip to Paris, I wanted to continue to share with you how well my capsule wardrobe adapted to my two days in Paris. Generally, I was very pleased with my choices. However, as I started my journey in the South of France I was lulled into thinking that the temperatures in Paris would be similar or slightly cooler. They were not. It was distinctly chilly when I arrived. Luckily I had brought a couple of large wool scarves which I was able to wrap around my shoulders. Especially useful when Susan and I dined in the local bistros. We sat outside at tables on the Parisian pavements.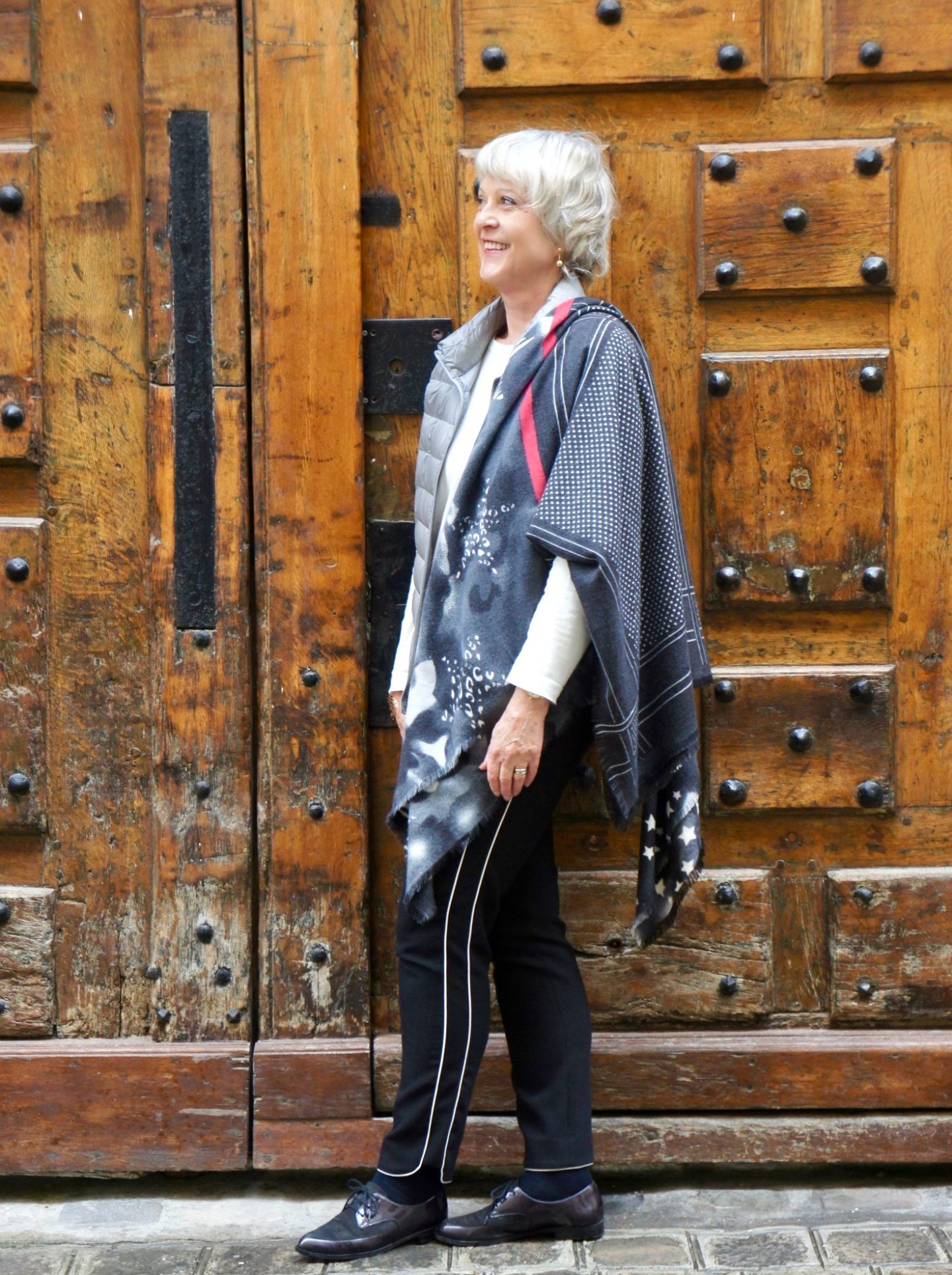 What I learnt was that it is always a good idea to add a thermal vest to one's capsule travel wardrobe. They are light, easily rolled into a ball and take up very little room in your case. On the second morning of our stay in Paris, Susan and I headed to the local Uniqlo store to purchase a couple of their heattech tops. I chose a nude colour (UK) (US). An ideal choice as it works with all colours including white and cream tops. Uniqlo USA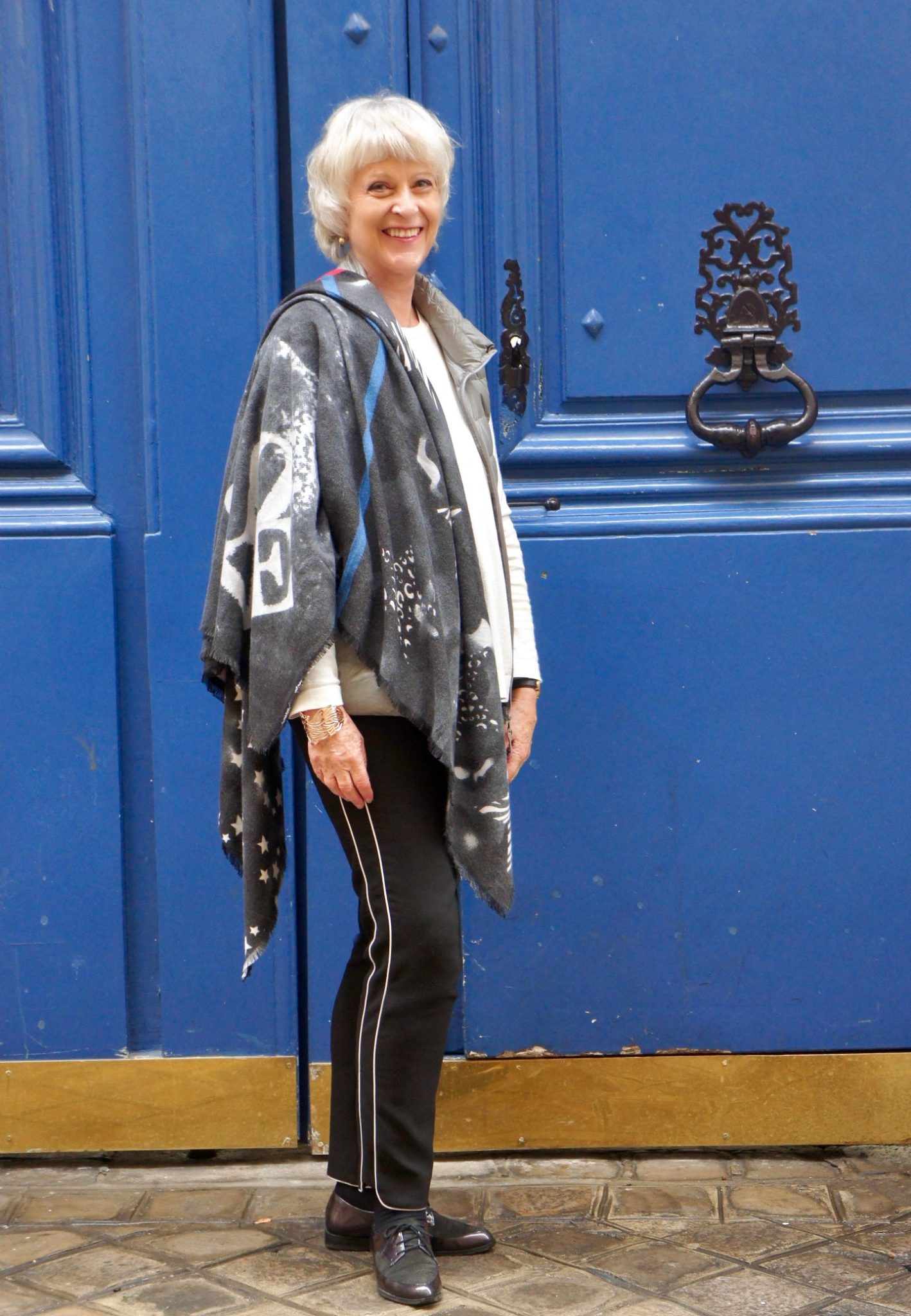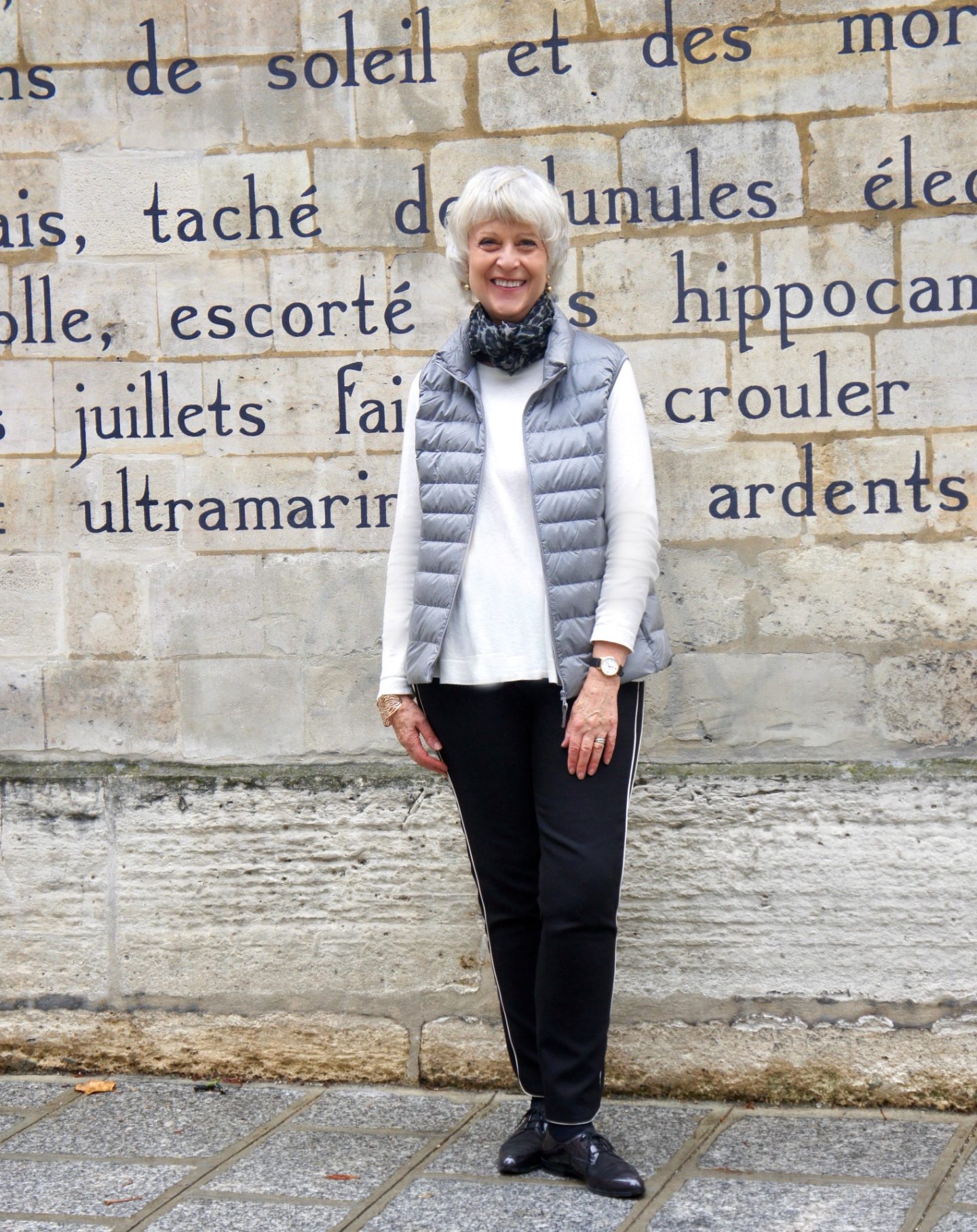 The other addition to my suitcase was an Ultralight down vest Uniqlo (UK) (US). It was a perfect extra layer to pop over my cream sweater.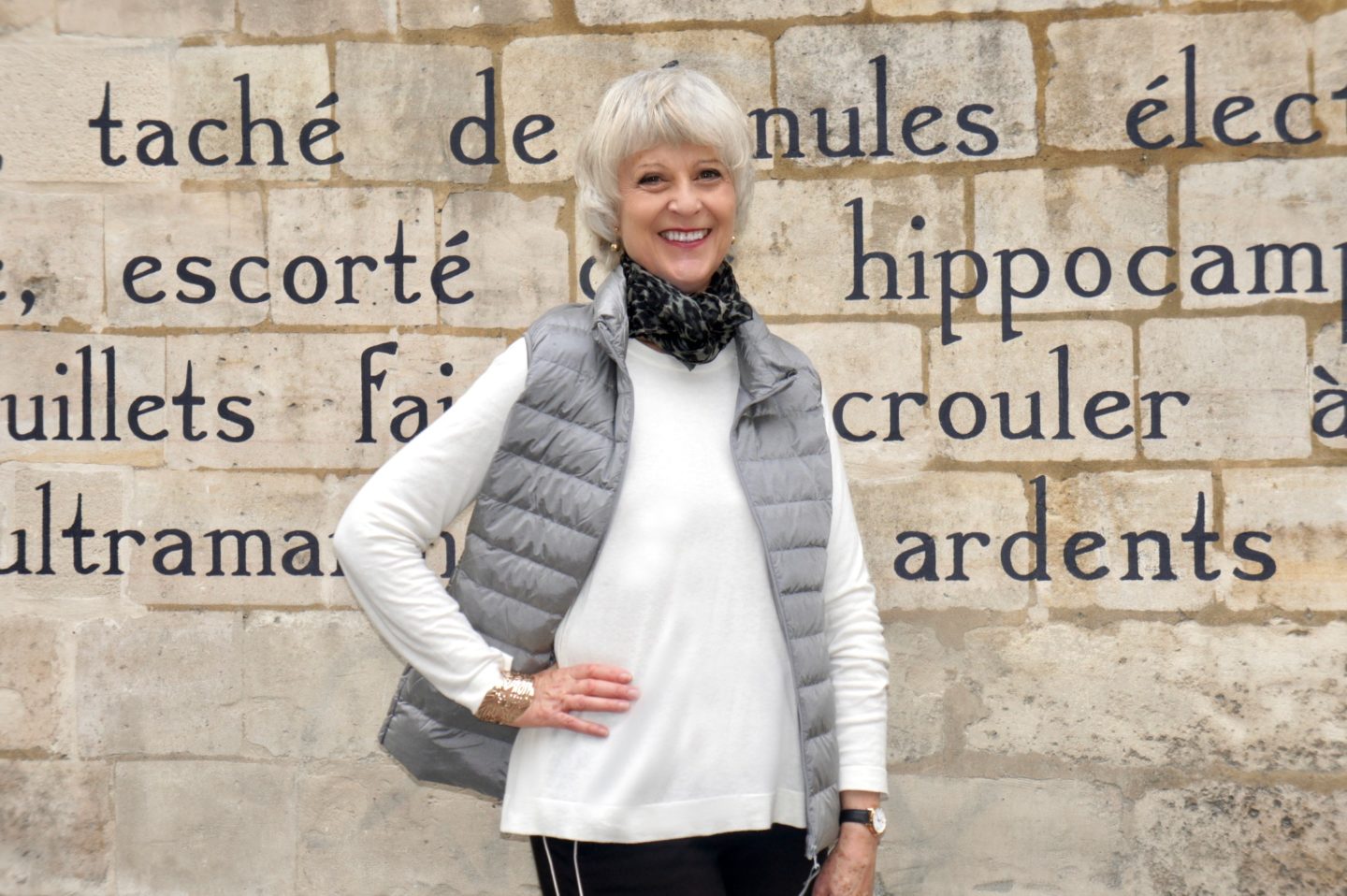 A trick I always recommend when packing for a trip is to include a variety of scarves. With only two outfits (see my post on (what to pack for a trip to Paris), I was able to create a variety of looks. My leopard print scarf gave my outfit a cleaner more formal feel, whereas my wool shawl kept me warm.
Photos were taken by Susan.
SCARVES AND WRAPS FOR TRAVELLING: