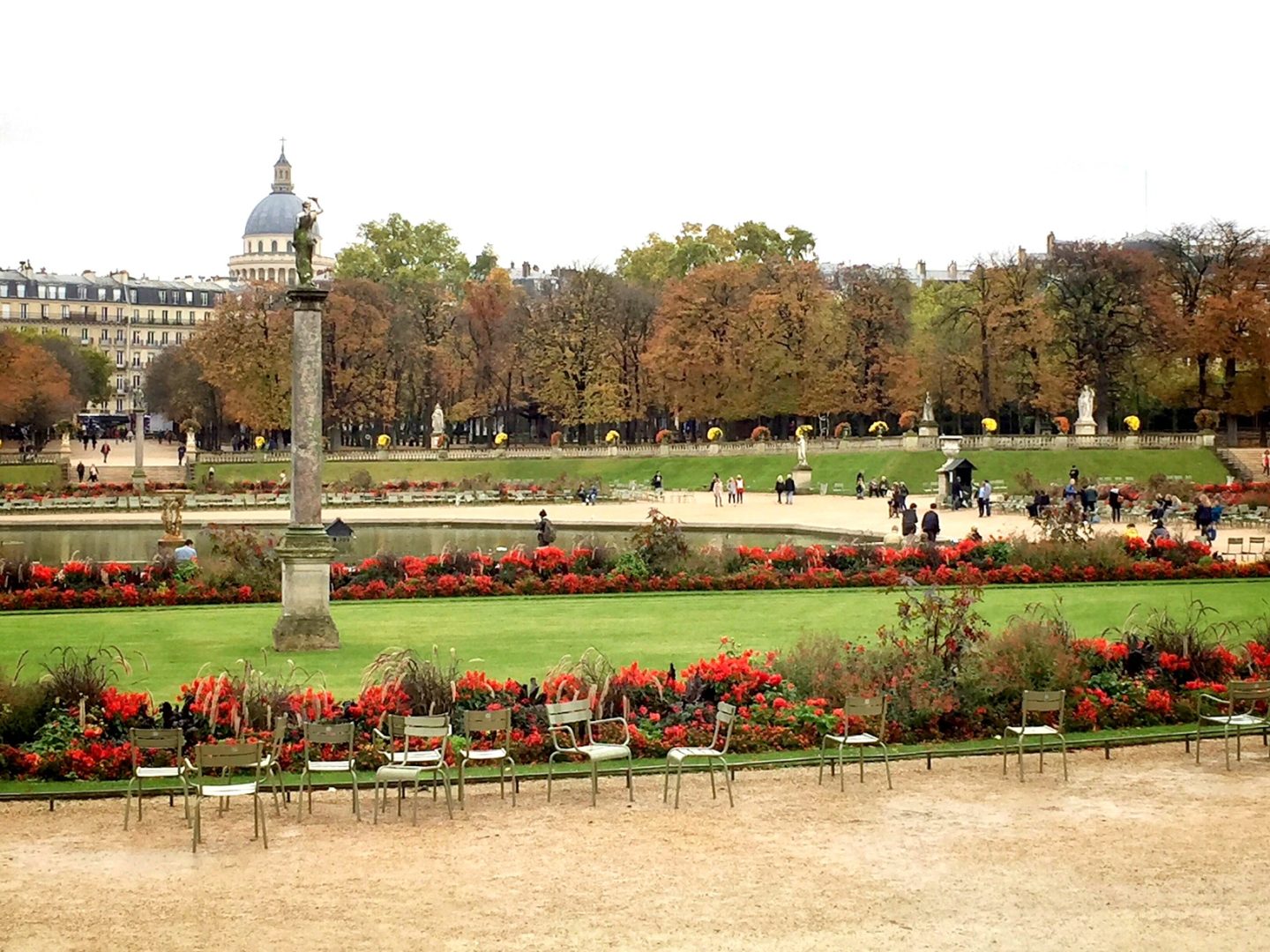 I have just returned from spending two wonderful days in Paris with Susan of Une Femme. We spent our time wandering round the Jardin du Luxembourg , window shopping and absorbing the atmosphere of Paris in the Autumn. We spent many a pleasant hour sitting in cafes watcing chic parisian women walk by.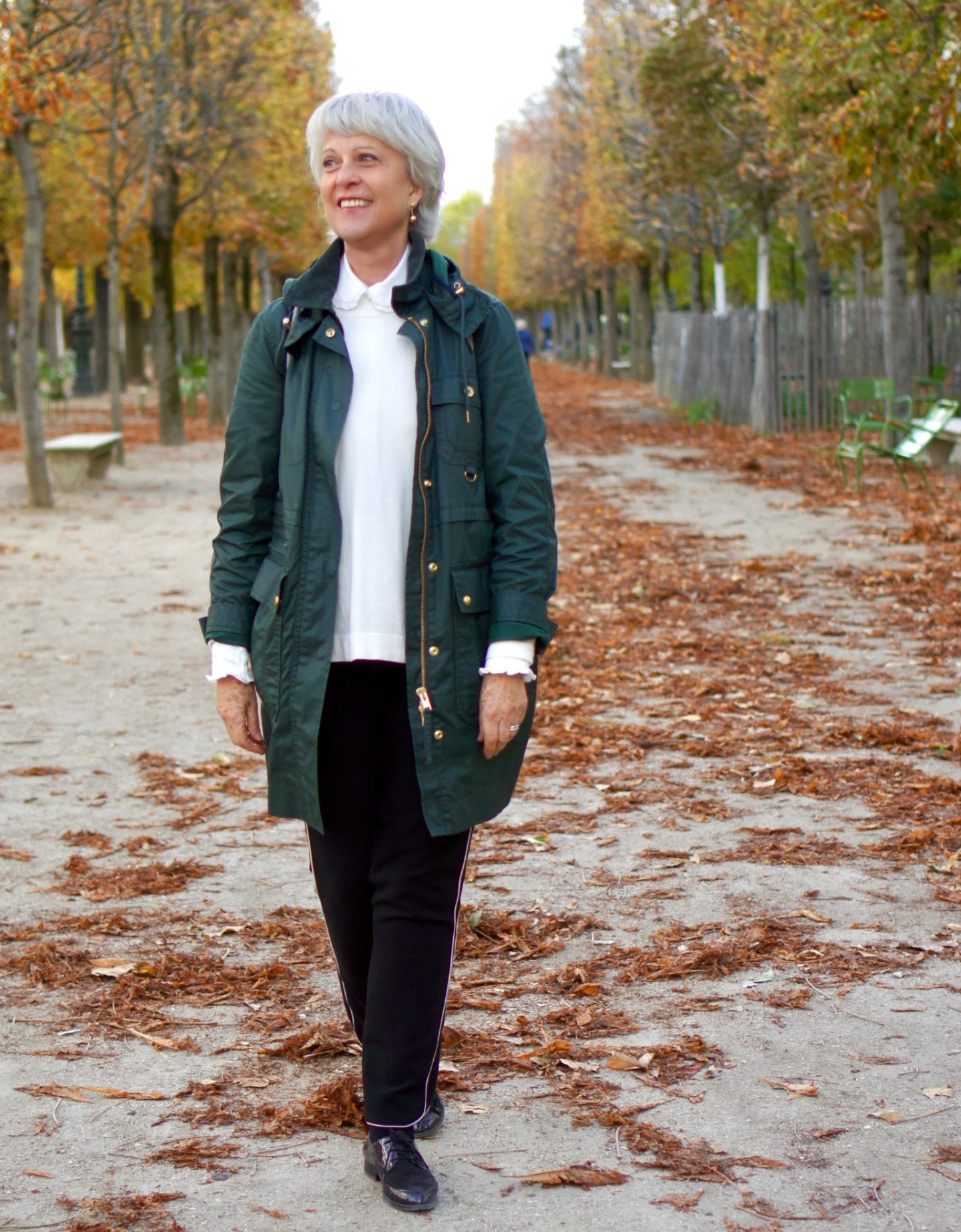 I took the early TGV up from Les Arcs to the Gare de Lyon and met up with Susan for a quick salad lunch in the 16th arrondisement. In the afternoon we visited the Dior exhibition.
I had planned my capsule wardrobe well. I wore most of the pieces I had packed at least once and sometimes twice. I wore my J.Crew parka every day as the temperatures were much lower than in the South and on the second day it rained. Layers were essential. The photo above was taken in the Jardin des Tuileries. I am wearing my MeandEm frill collar shirt (similar) under my cream sweater.
Susan and I spent many hours each day exploring Paris. My Paul Green brogues (similar) were very comfortable and supported my feet well..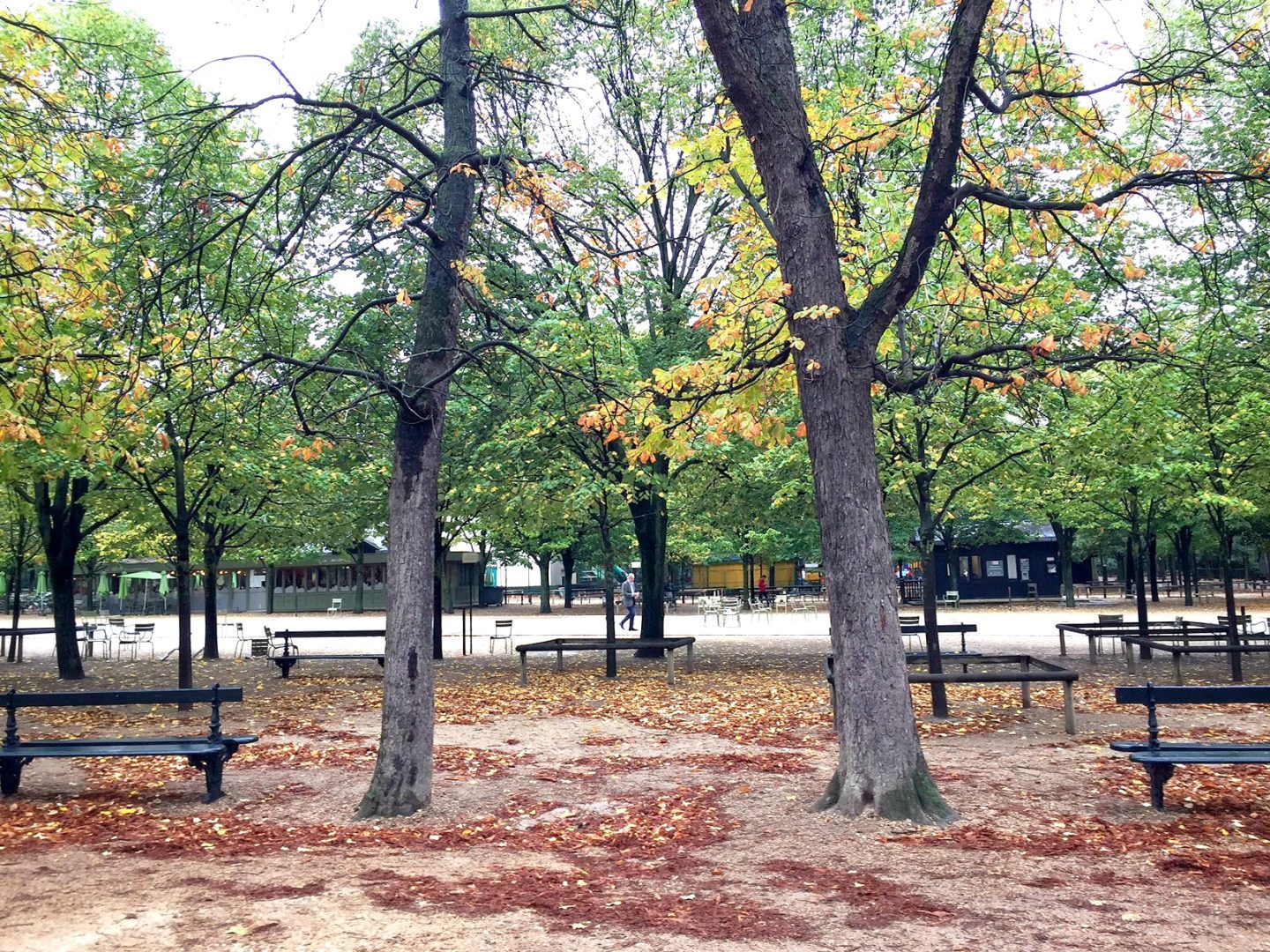 The glorious Jardin du Luxembourg in the Autumn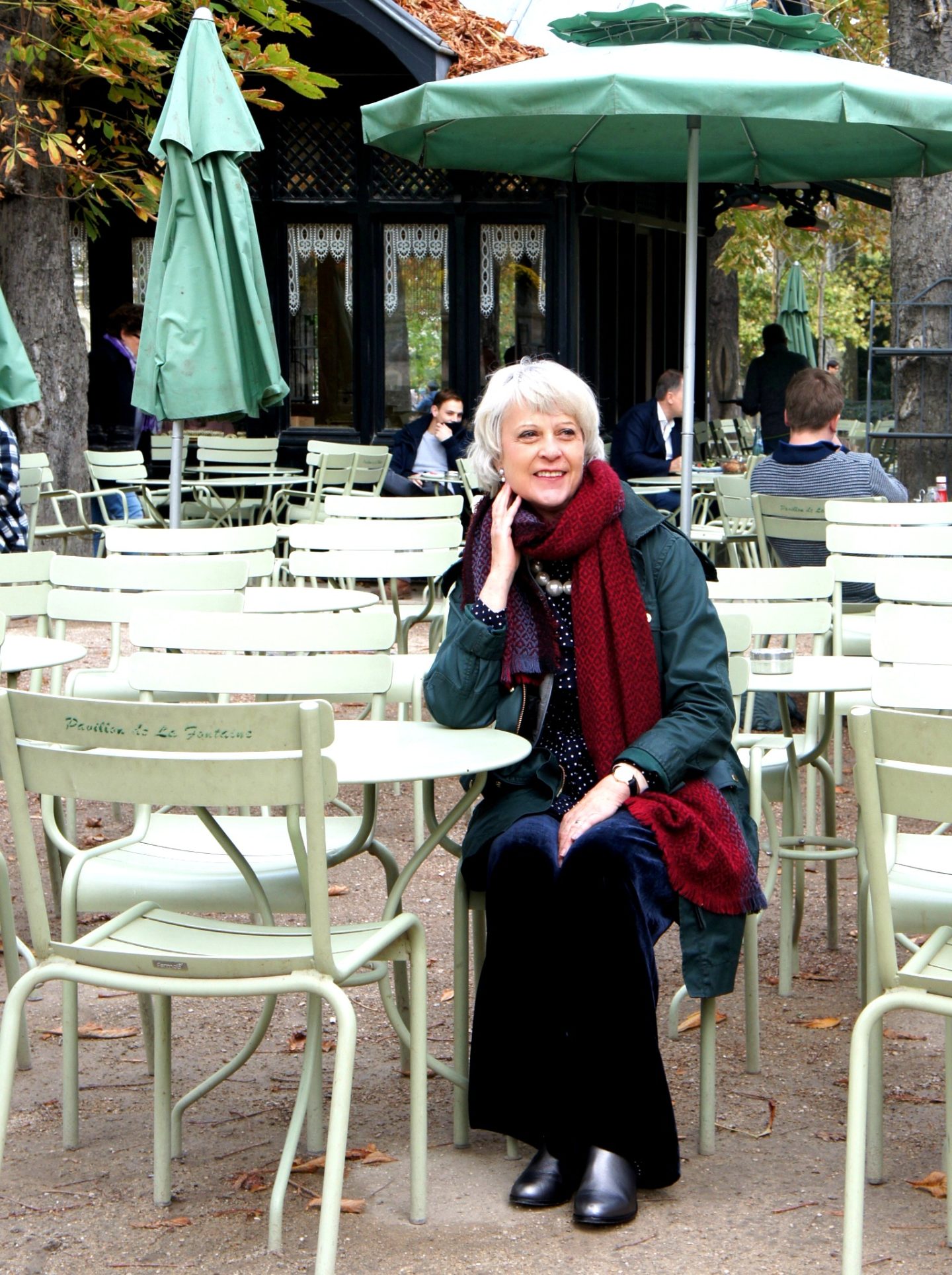 As you can see I was well wrapped up against the cold in my parka. I am wearing it over my Finery polka dot shirt, velvet trousers (similar UK US) and metallic ankle boots (similar UK US). I have my warm burgundy scarf wrapped round my neck for extra warmth. I buy my scarves in St.Tropez market. Nordstrom and John Lewis both have a good selection.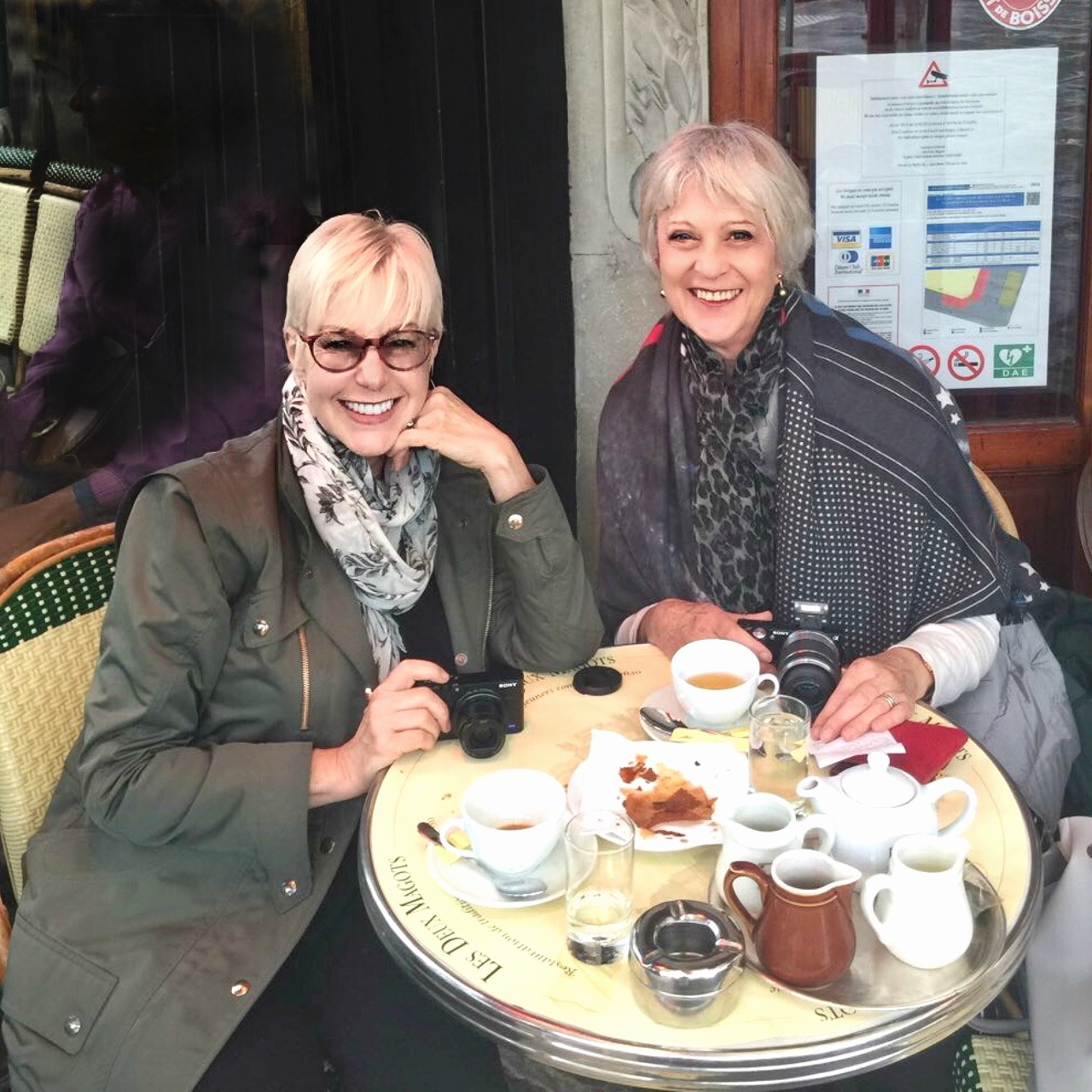 Susan and I having our morning coffee at Les Deux Magots in Saint-Germain-des-Pres. Watching the world go by. I did manage to get a few street style photos which I will be sharing with you in a future post.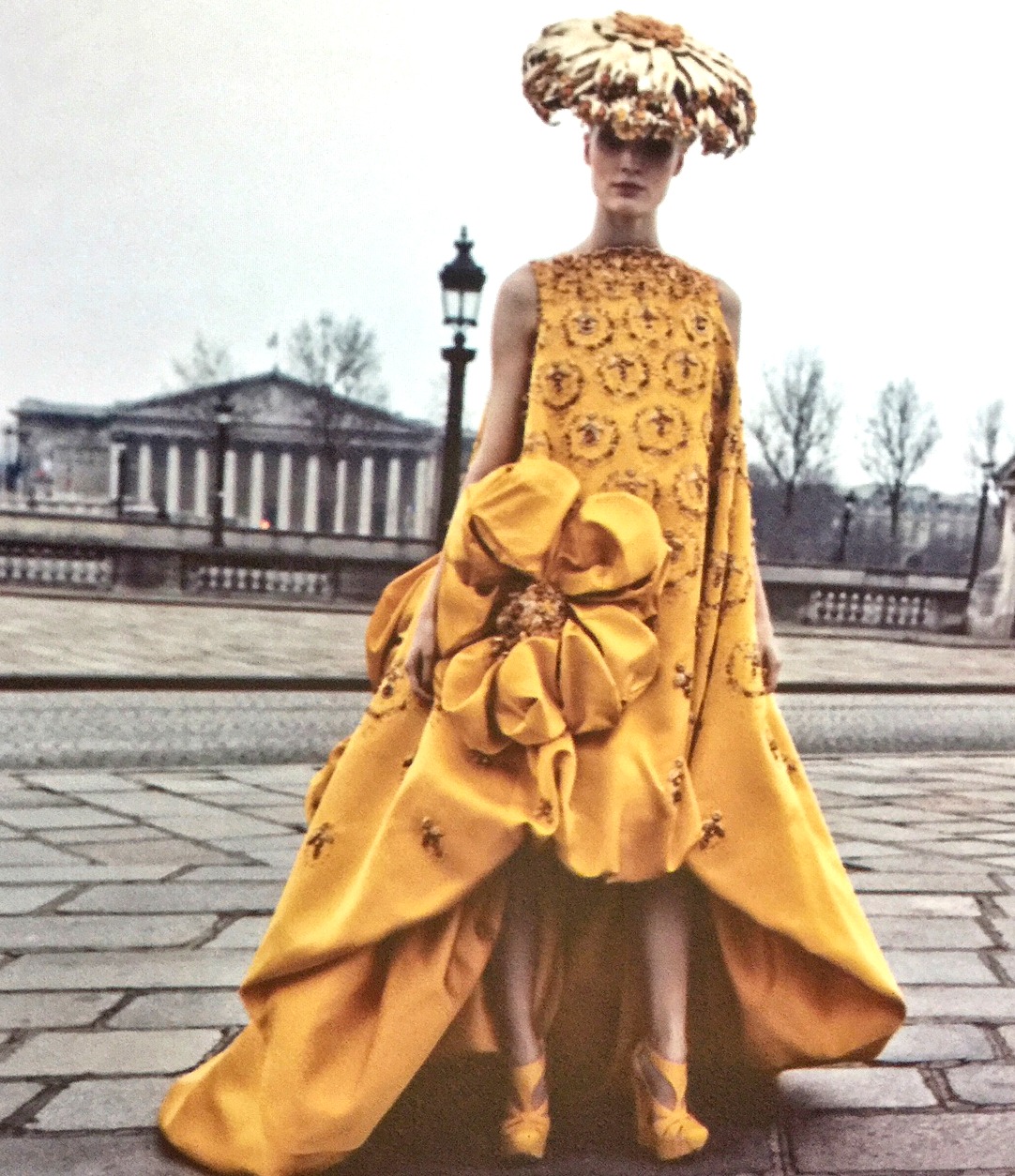 The highlight of my trip was the Dior exhibition at Les Arts Decoratifs. It was stunning. If you are visiting Paris I would hightly recommend a visit. The queues are long so I would advise booking in advance.
For further details of the outfits I am wearing check out my packing for Paris post.
Photos in the parks taken by Susan. The one in the cafe was taken by the waiter.
More news and views from Paris next Monday. Join me then.
PS. I am happy to announce that the winner of the WoolOver's giveaway is MandaO. Congratulations Manda.