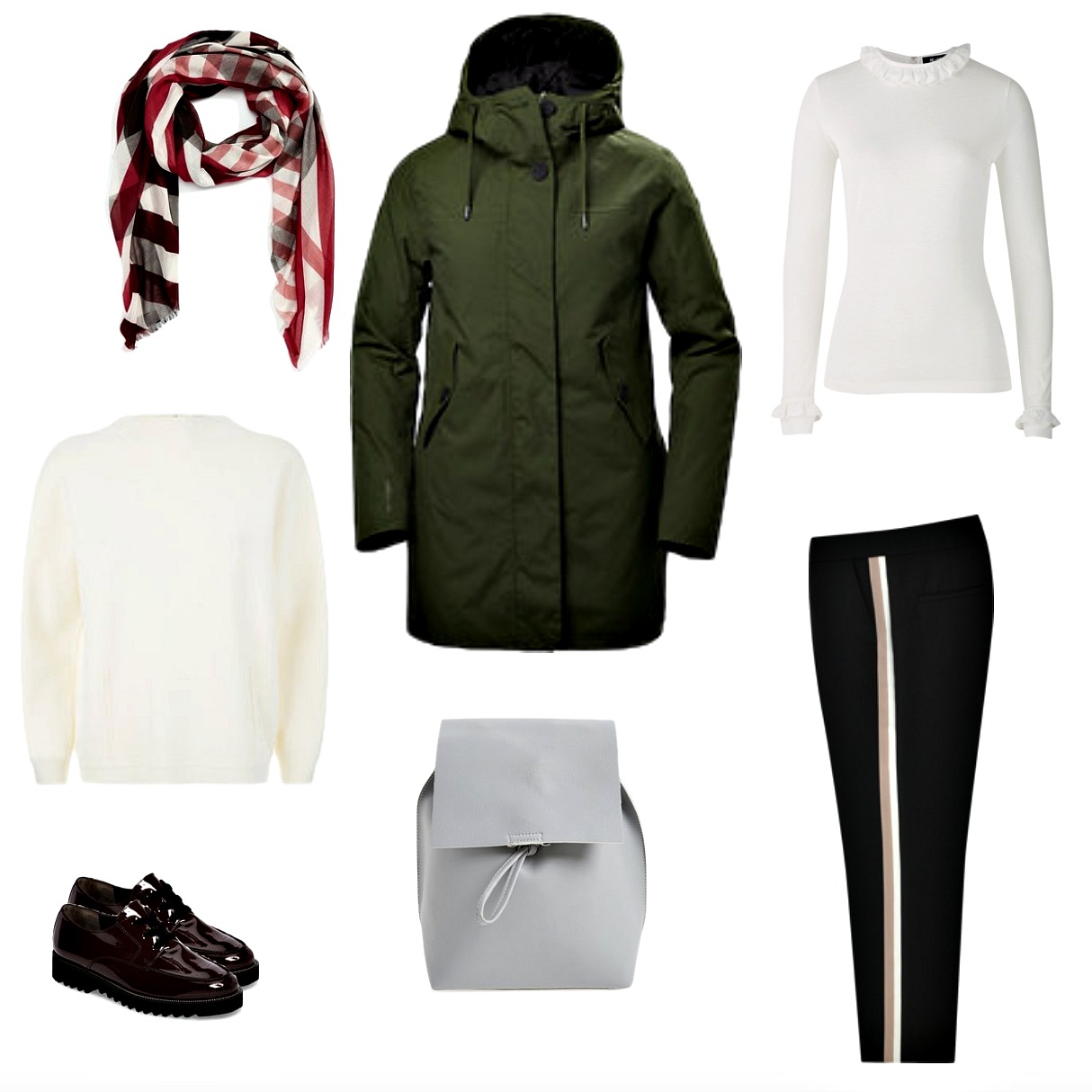 By the time you read this post I will be enjoying myself in Paris. I will have taken the TGV up to Paris from Grimaud, where I am currently spending two weeks, to meet up with Susan of UneFemme.
What to pack for my two night stay was a dilemma as the weather is being very mercurial. It has been warm and sunny the past few days in Provence. I found I had to dig out my lighter summer clothes. Paris is a bit cooler with rain predicted. I travelled in my green parka (from J.Crew last year) similar above or see my post on Parkas. I wore it with my stripe MeandEm trousers, one of their extremely useful layering tops and a fine cream sweater. My grey backpack will be useful for holding all my essentials plus my camera when I am out exploring during the day.
DETAILS OF ABOVE: Check scarf // Green parka // cream shirt // stripe trousers // grey backpack // lace-up shoes // cream sweater.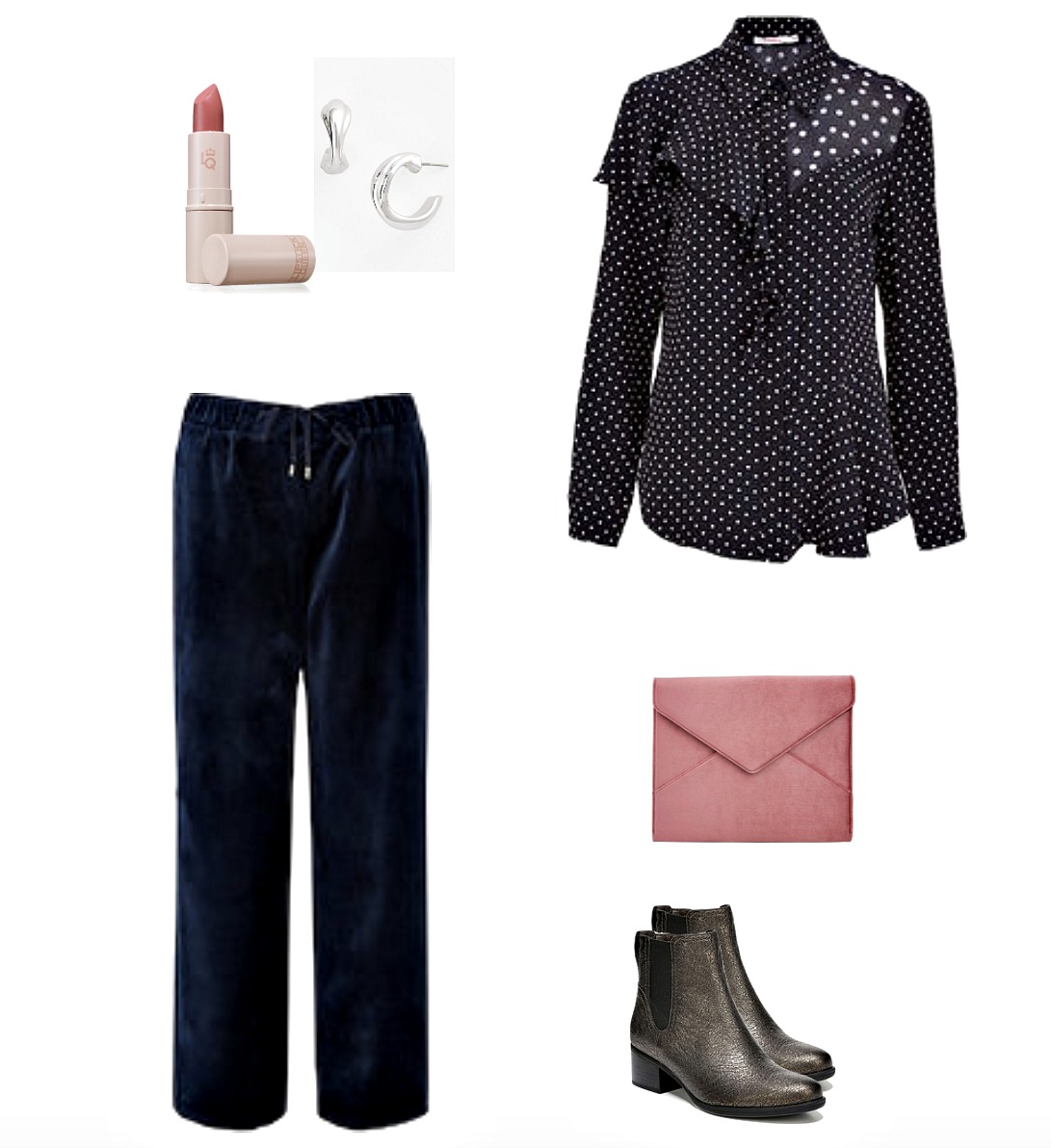 For dining out in the evening I thought I would keep things simple. I packed a pair of wide leg velvet trousers (mine are from MarksandSpencer last year). Velvet continues to be popular this year so there are plenty of similar styles to choose from. I will be wearing my sliver metallic ankle boots and my polka dot finery blouse. A pink clutch just adds a bit of colour.
DETAILS OF ABOVE: Silver hoop earrings // pink clutch bag // Finery spot blouse // metallic boots // navy velvet wide trousers.
I reckon that all these items can be interchanged depending on the activity and the temperature. Both pairs of shoes are definitely very comfortable for all day walking.
I will be posting the photos I took in Paris shortly plus a summary of the street styles I observed.
Follow my adventures on Instagram.
There is still time to win a WoolOvers knit (entry form at bottom of post). Giveaway closes Wednesday 25th.