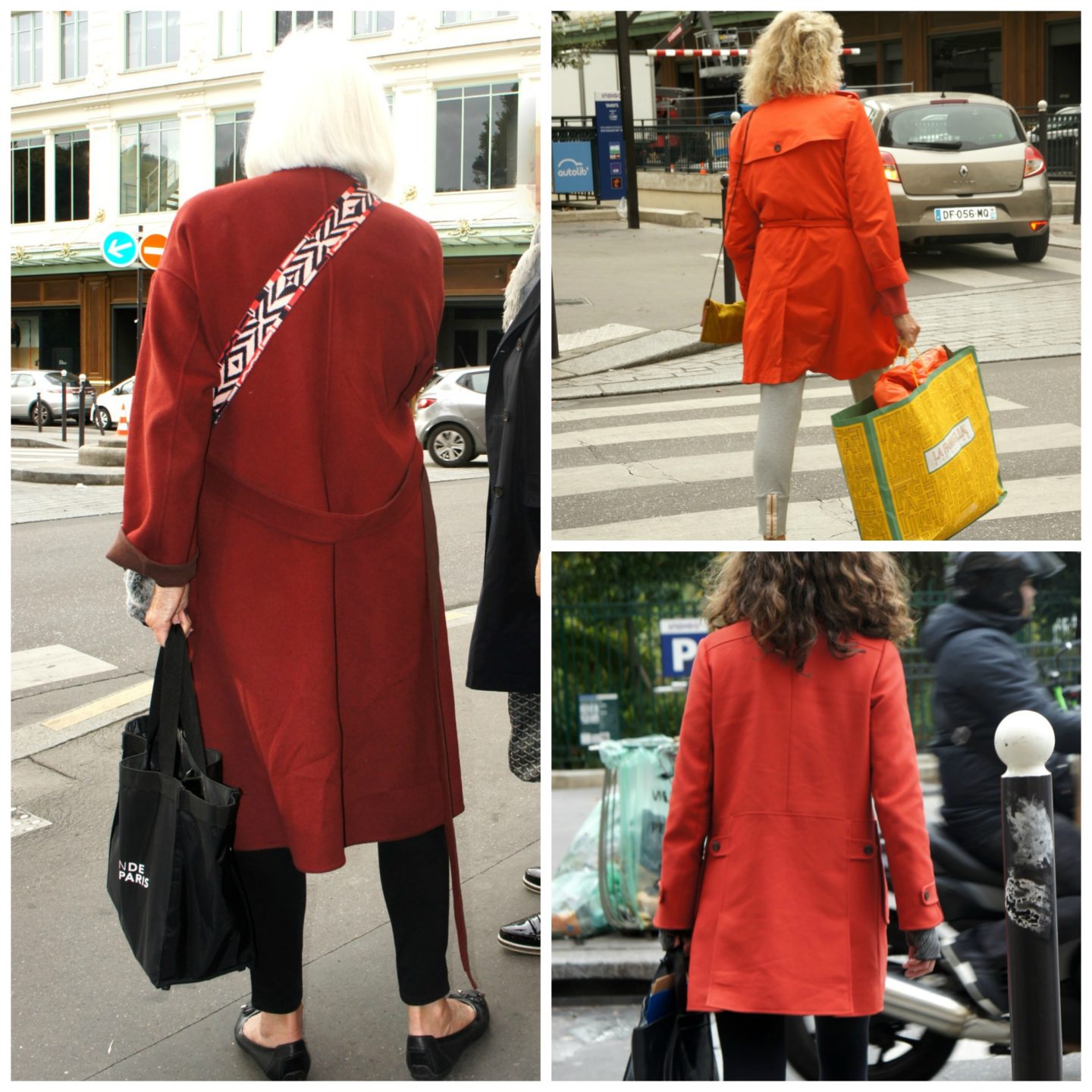 The red trend seems to have caught on in Paris as well as London and New York. Whilst sitting in Parisian cafes watching the world go by on my recent trip, I observed some chic Parisian women wearing various shades of red and orange.
It is a great colour to cheer up a dull winter's day.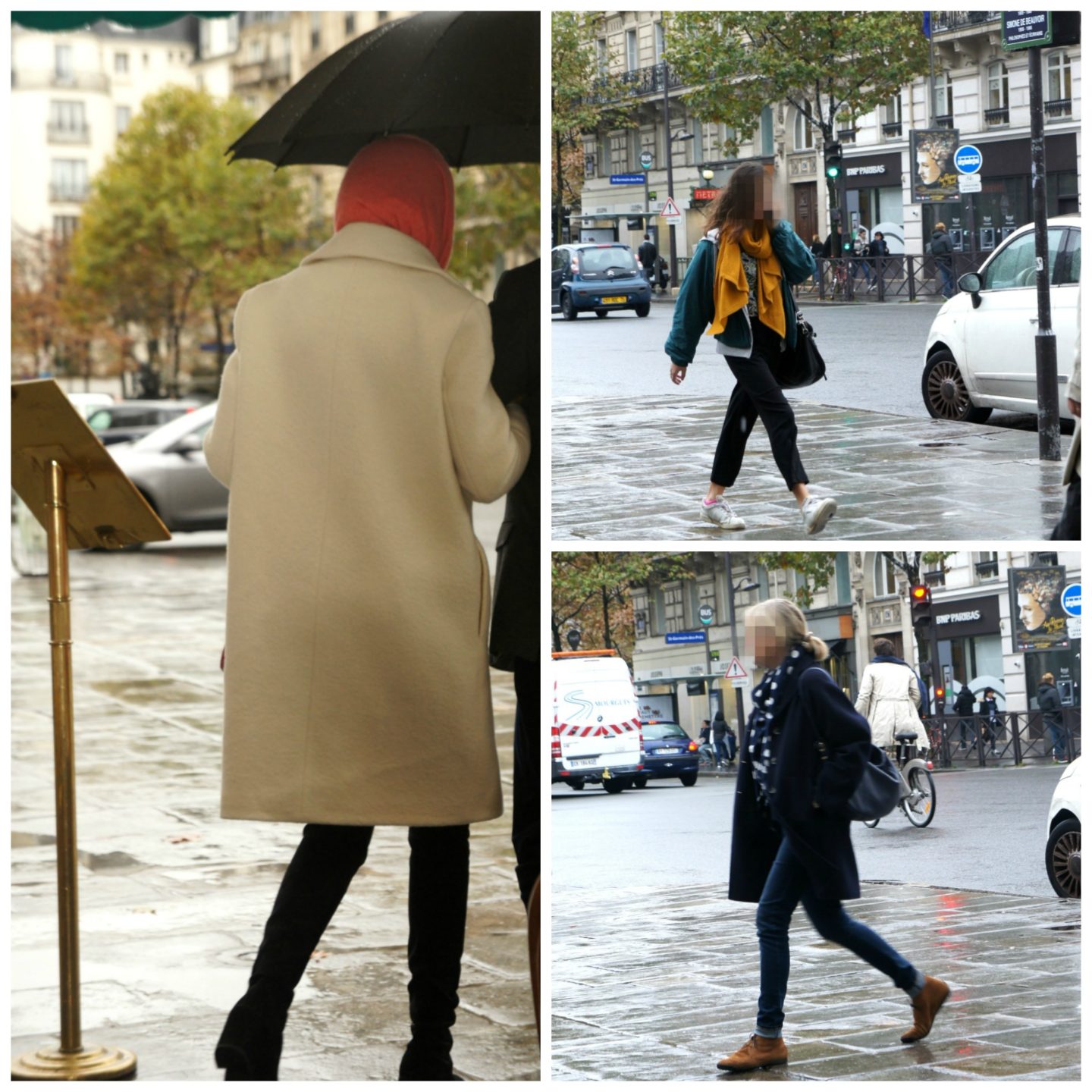 Although many Parisian women stuck to the traditional neutrals such as navy and camel for their outfits there were occasional flashes of colour. A red headscarf with a camel coat, a mustard scarf teamed with a turquoise jacket or brown shoes with a navy coat.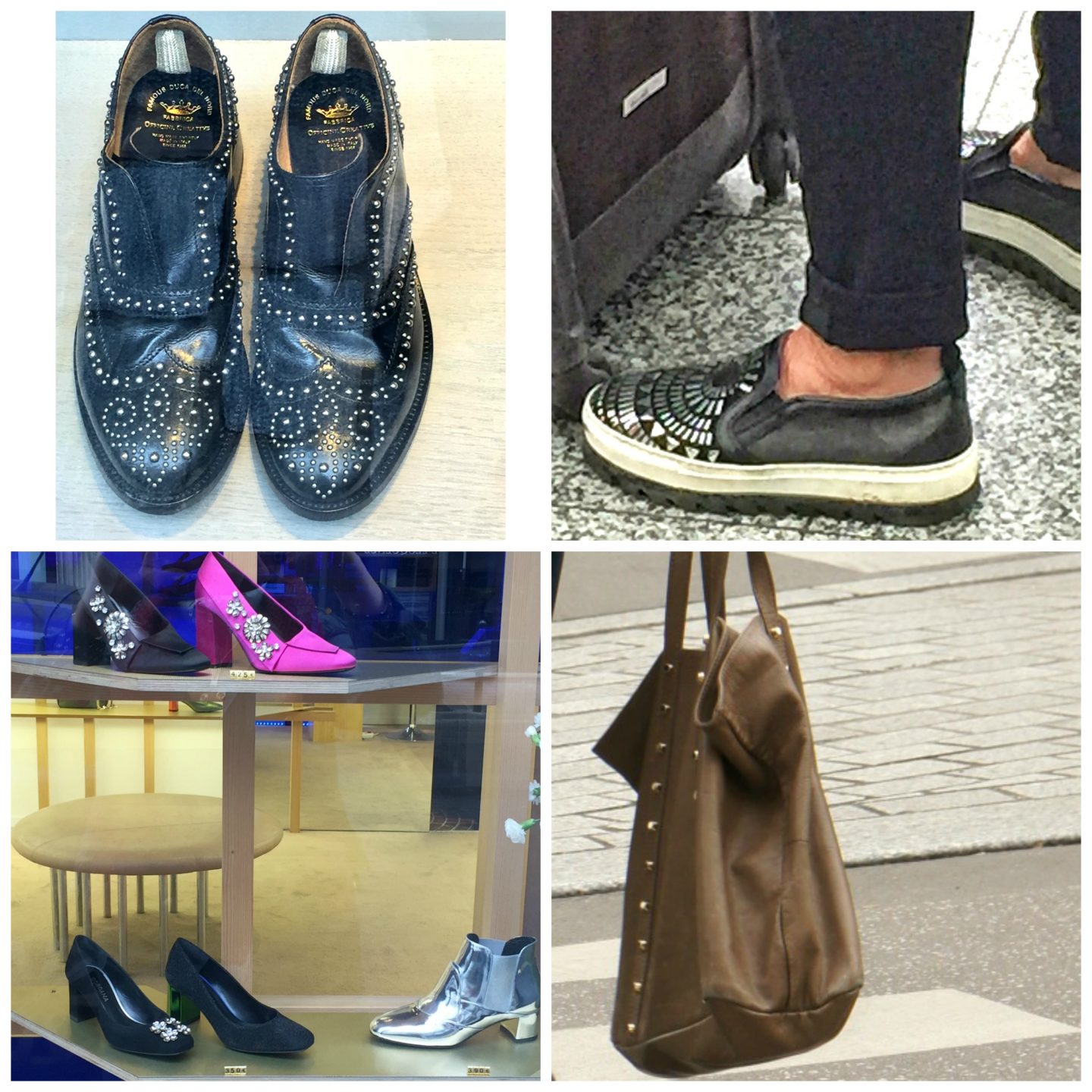 Studs and embellishments were popular on shoes and bags. I spotted the pair of stud sneakers (top right) whilst waiting for my train back to the South of France.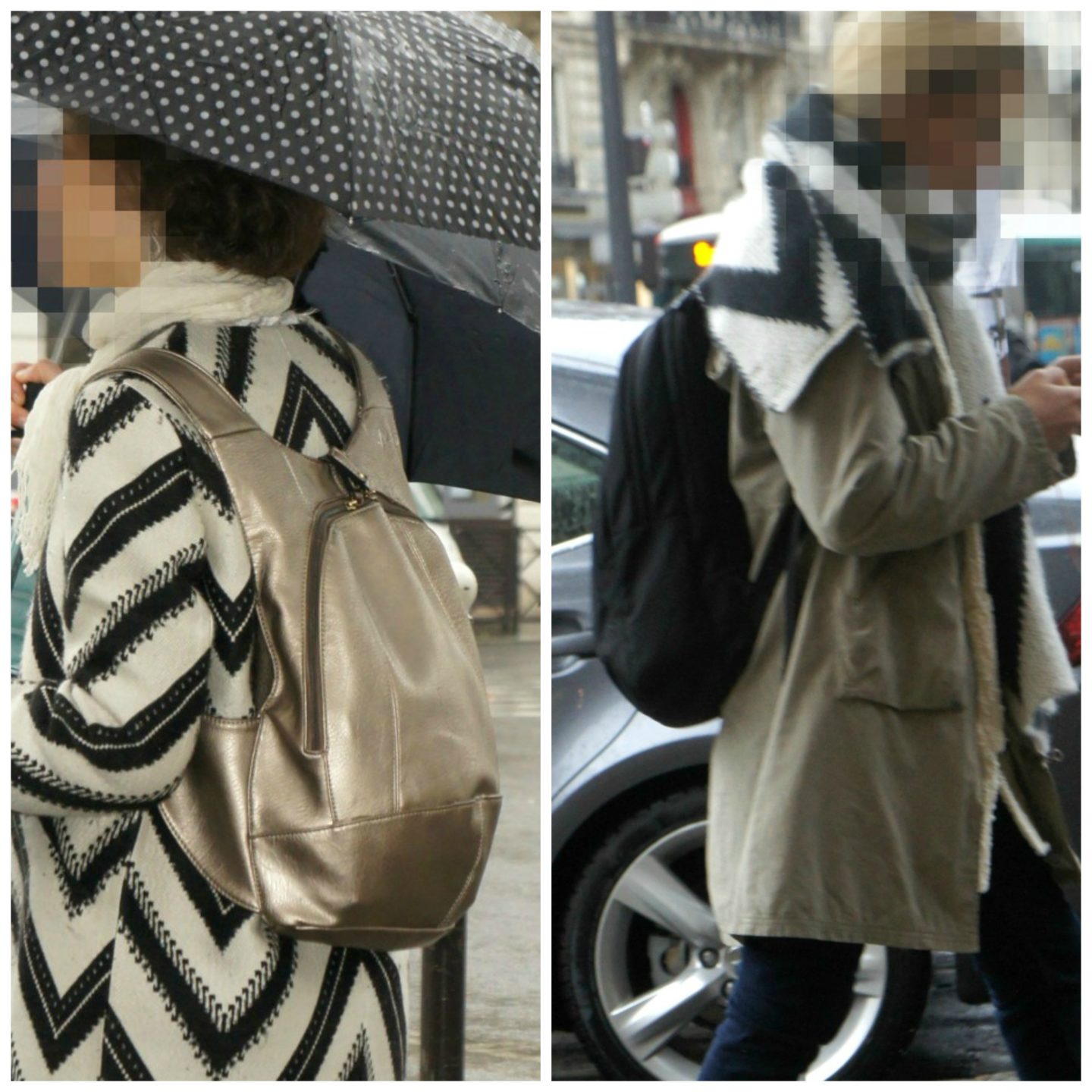 Monochrome in the form of chevrons appeared a few times. I also noticed a couple of backpacks. I was pleased to see that my grey backpack was not only practical but also had the Parisian seal of approval.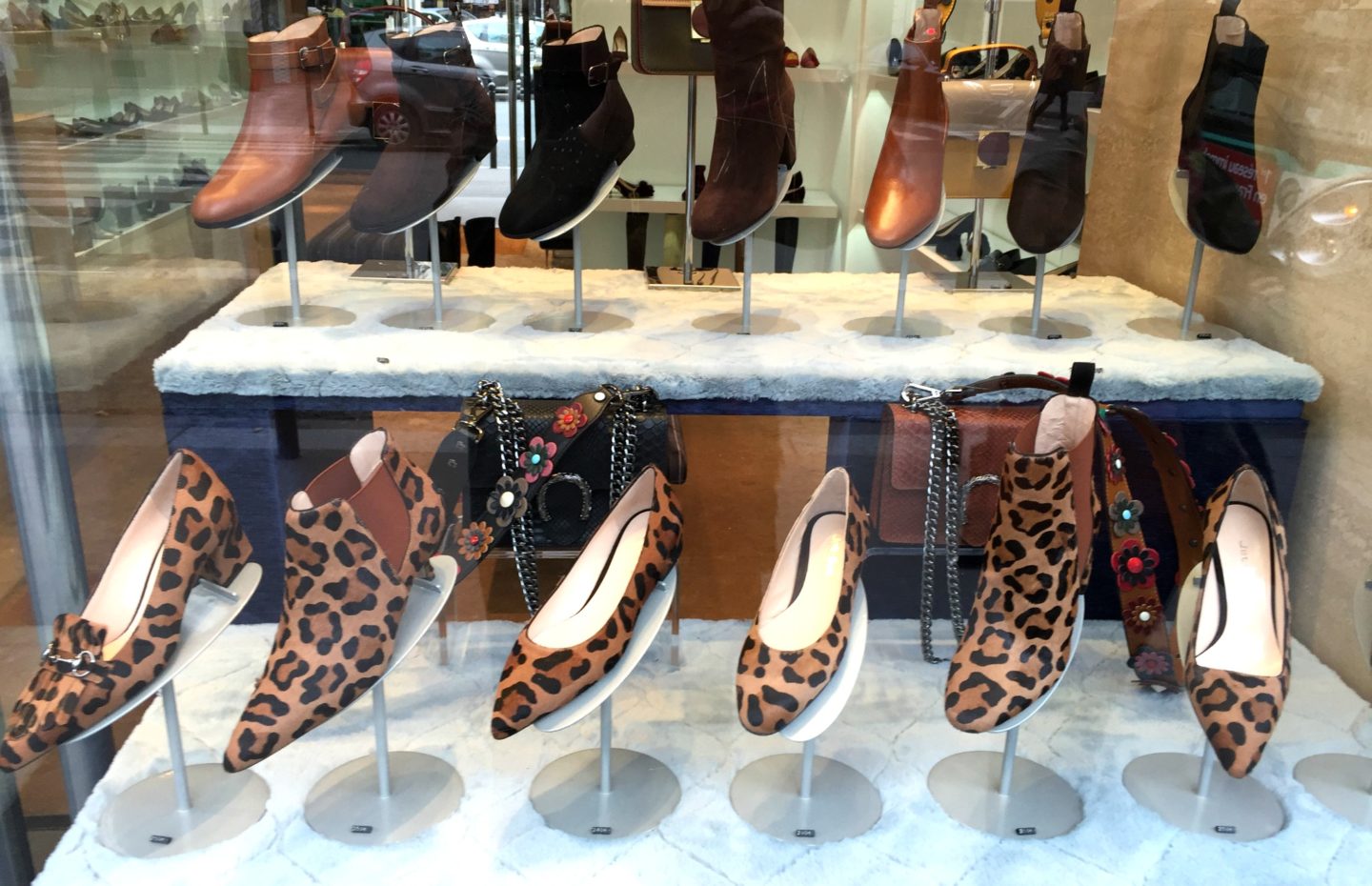 The spot of a Leopard never seems to fade. Leopard has become a staple of many an Autumn wardrobe. The Paris shop windows did not disappoint with a variety of stunning styles.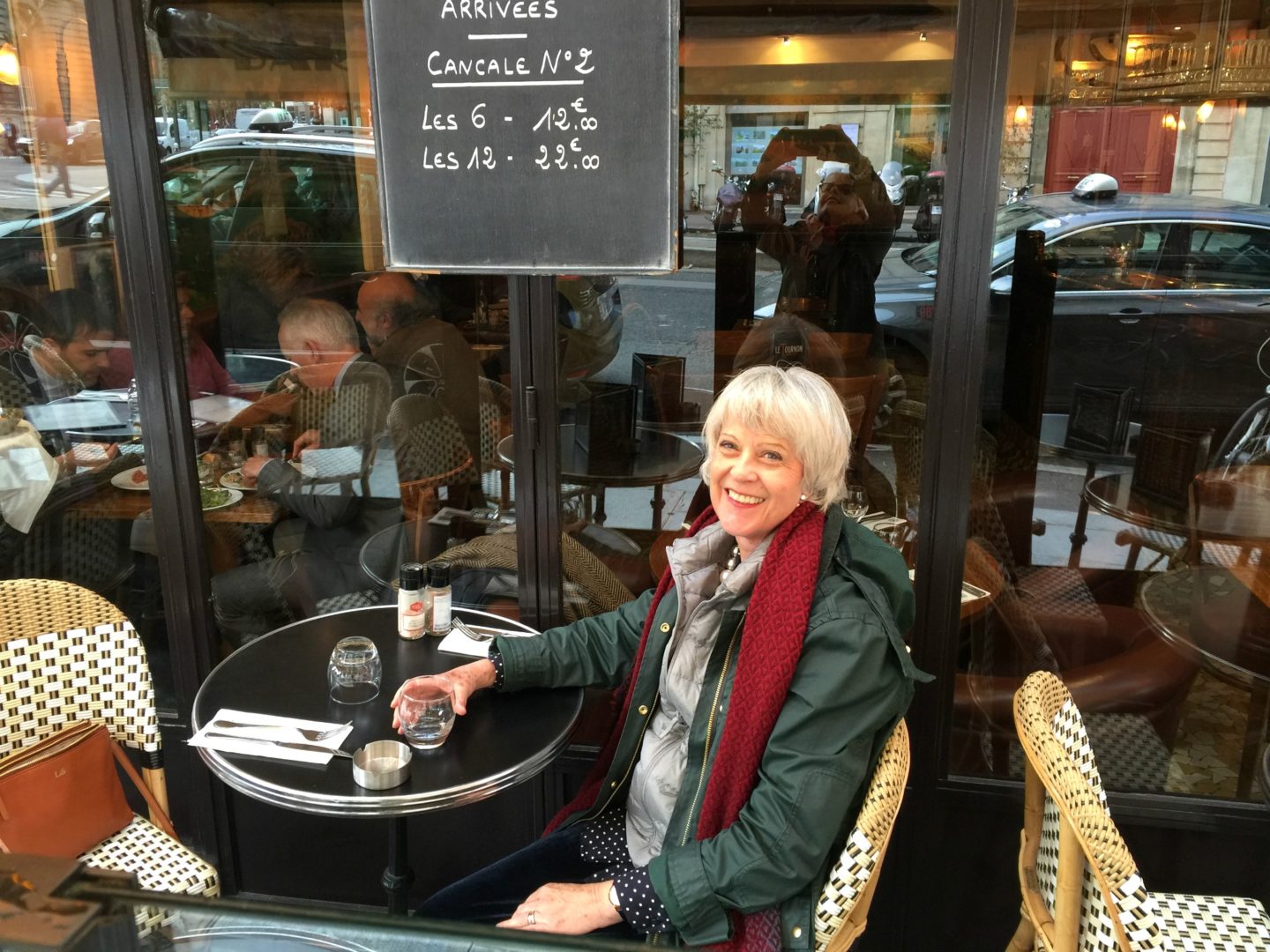 Well, what is a girl to do after all that window shopping but stop for a spot of lunch. Susan of UneFemme and I had a delicious "Salade de Fromage de chèvre" in a small cafe opposite the Jardin du Luxembourg.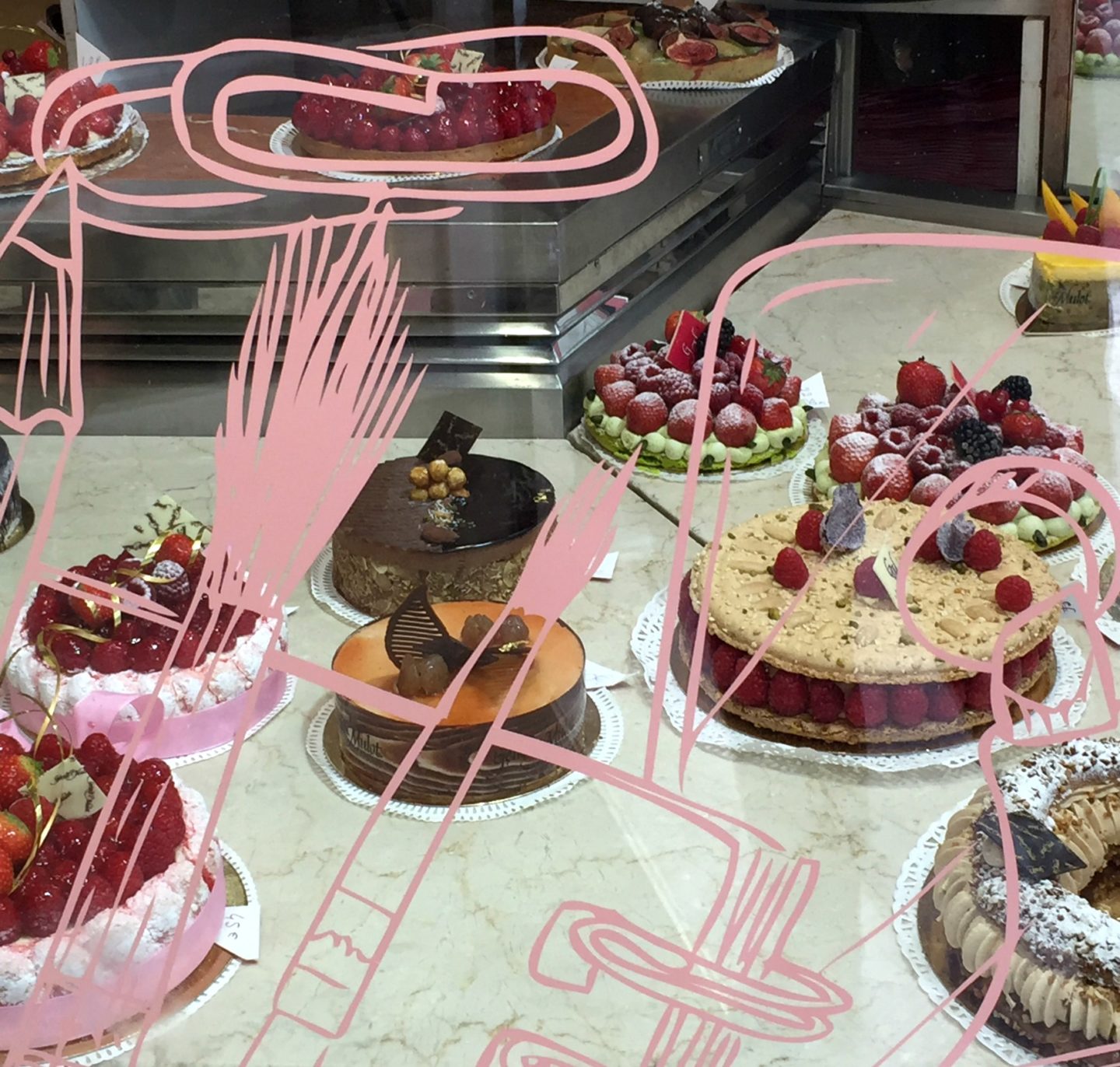 We were tempted by one of these patisseries but managed to resist.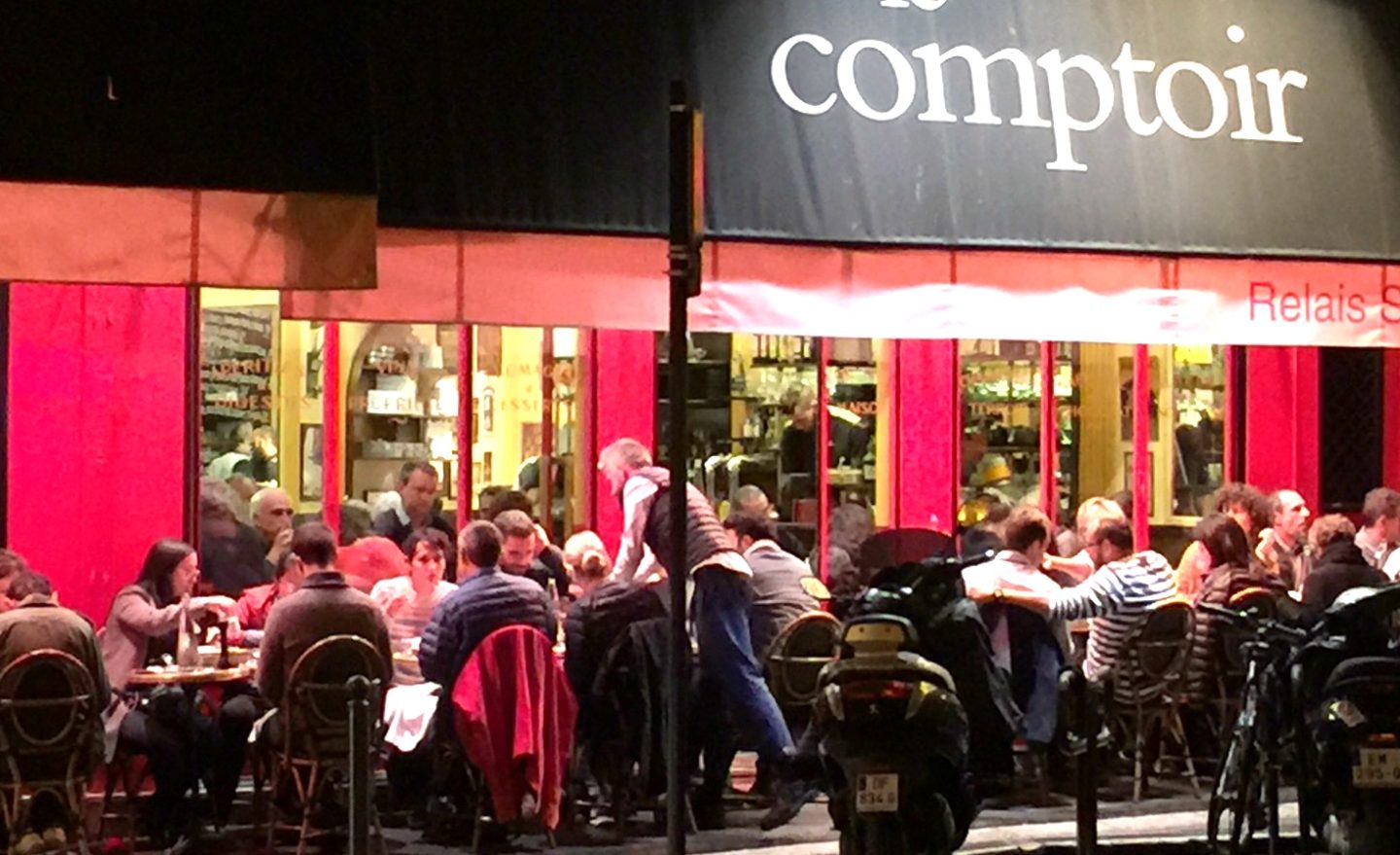 However, we did dine well in the evenings. The first evening we were very lucky to get a table at "Le Comptoir", a very popular restaurant in Saint Germain. I would describe the food as light and fresh with a French twist.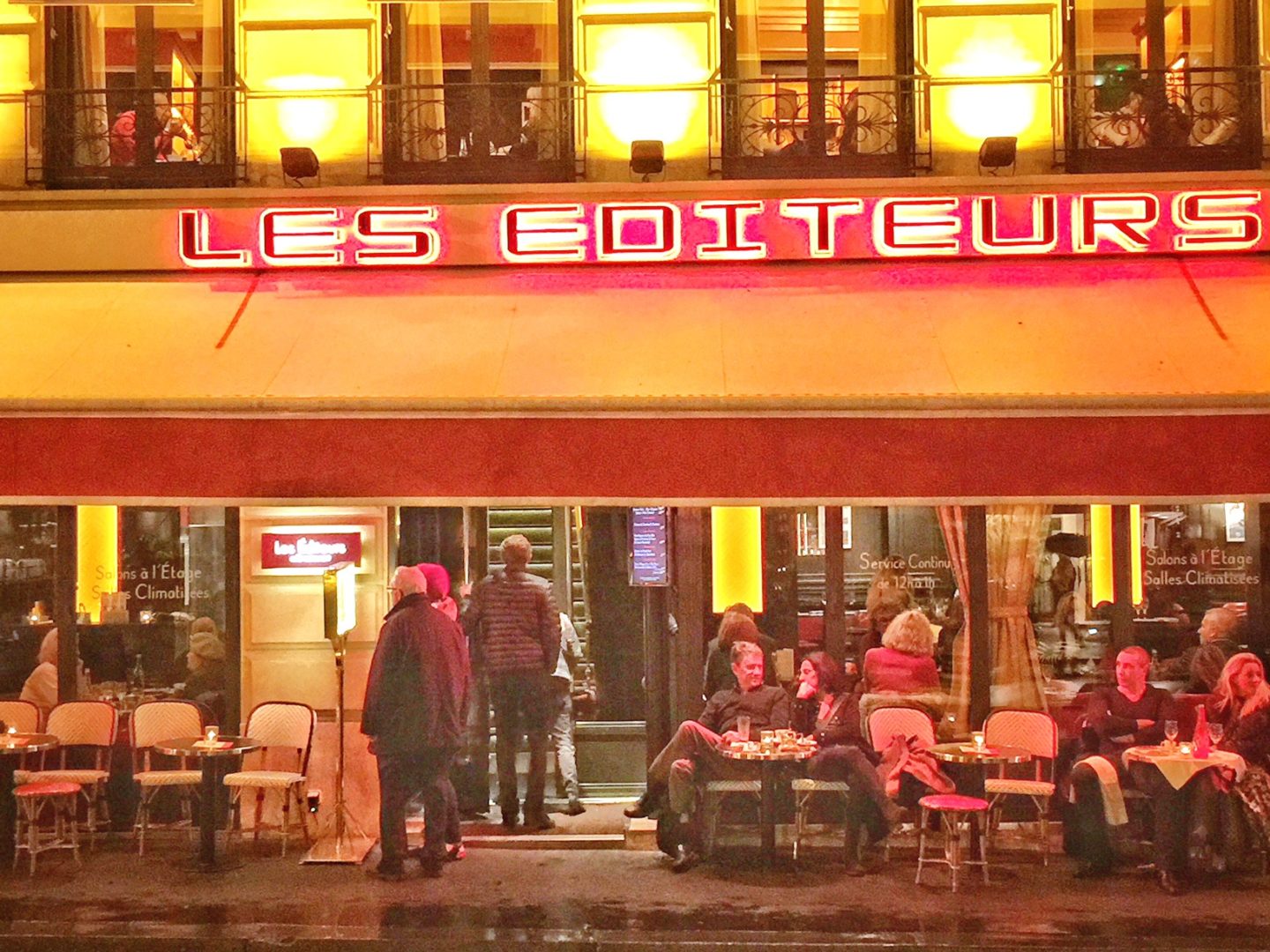 The second evening we chose Les Editeurs. Equally as good. The decor was traditionally French and the food was equally as delicious if not a bit richer than the previous evening.