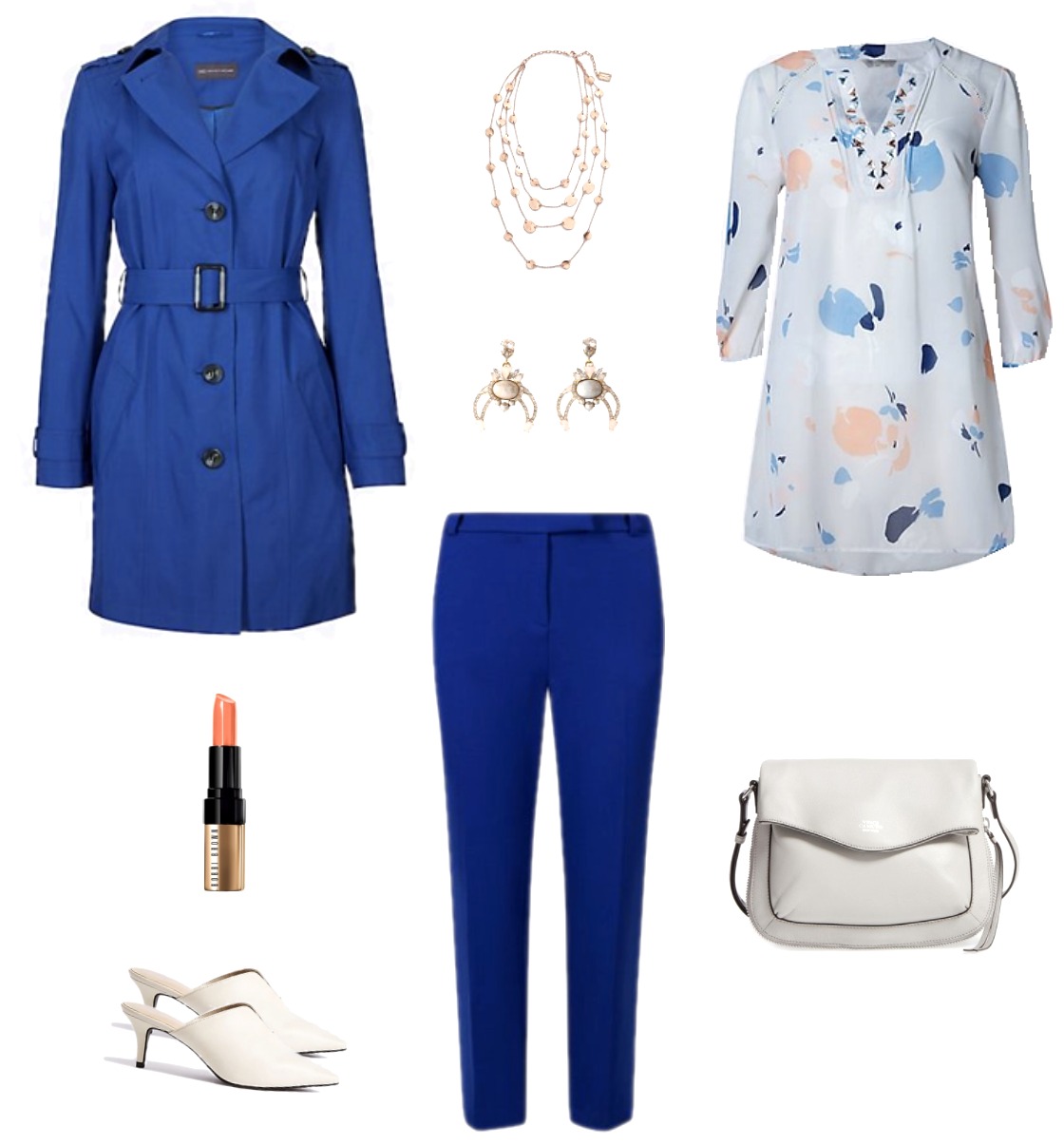 By popular demand, I am writing a post for my petite readers. I asked my colleague Dee, who is petite, to collaborate with me and to do some research. It was not easy as several of the Department stores no longer seem to stock specialist petite brands. MarksandSpencer has a special petite section and Nordstrom offer many of their styles in petite.
You can, of course, have your clothes altered, trousers shortened and sleeves taken up. This can definitely work however it is not always the solution as petite ranges are designed and cut specially for the smaller woman and tend to be more in proportion. For my UK readers who are having problems finding trousers that fit you might like to check out Distinctively Me where you can have trousers made to fit you perfectly.
Details of above: Blue trench raincoat Marksandspencer // necklace // earrings // pale blue print top Marksandspencer // Cream cross body bag Nordstrom // Blue trousers MarksandSpencer // Cream mules Marksandspencer //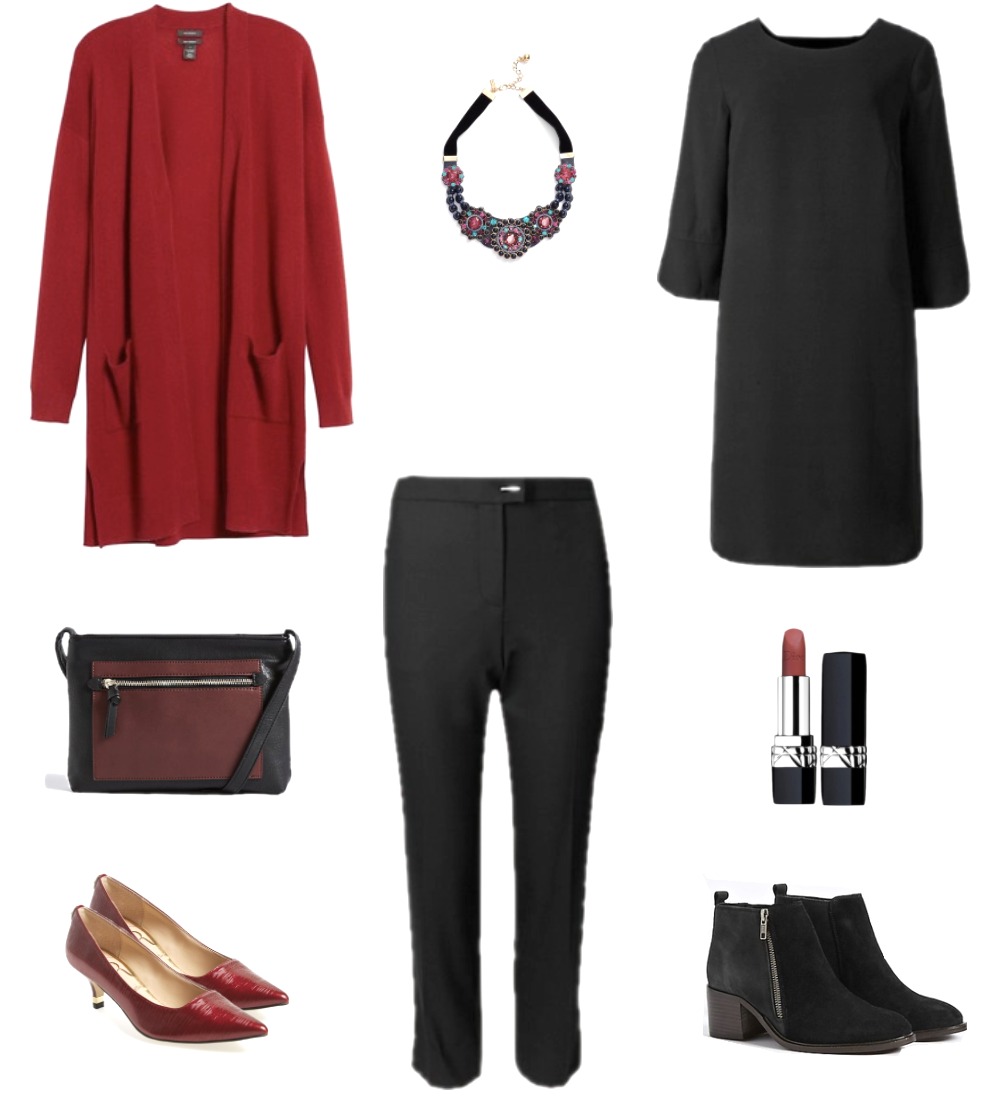 One of the best tricks for looking taller is to keep the bottom and top half of your outfit in the same or similar colour tones. Heels help, however I am aware that many of us no longer want to go the heel route for foot comfort reasons. Wedge heels can be a good substitute.
Details of above: Red long cardigan Nordstrom // Multi coloured necklace // Black tunic dress Marksandspencer // Black ankle boots Marksandspencer // Black trousers Marksandspencer // Red court shoes Nordstrom // Black/burgundy bag Marksandspencer.
Instead of visually splitting your body in half, think in terms of thirds. A good option might be a two-thirds length tunic with leggings, narrow trousers or a shorter top with high waisted (wider) trousers. Alternatively a short cropped jacket or cardigan with a shift dress. Consider monochrome or fewer colour variations in the same outfit.
Dresses on petites are a great option. A good look would be an edge to edge jacket or cardigan the same length as your dress. High waisted trousers will make your legs look longer, especially worn with a shorter length top and a heel.
Go easy on oversized accessories, bulky textures and too much layering as these may overwhelm.
Remember to get a good fit, correct size and length. A bad fit can be especially unforgiving on a petite. If you love to wear patterns, remember to keep these on a reasonable scale and if wearing stripes, stick to slim and preferably vertical lines.
For more outfit ideas for petites in a previous post click here.
The above are just guidelines. Do join the conversation and share any ideas you have discovered as a petite woman.
More suggestions for Petites: