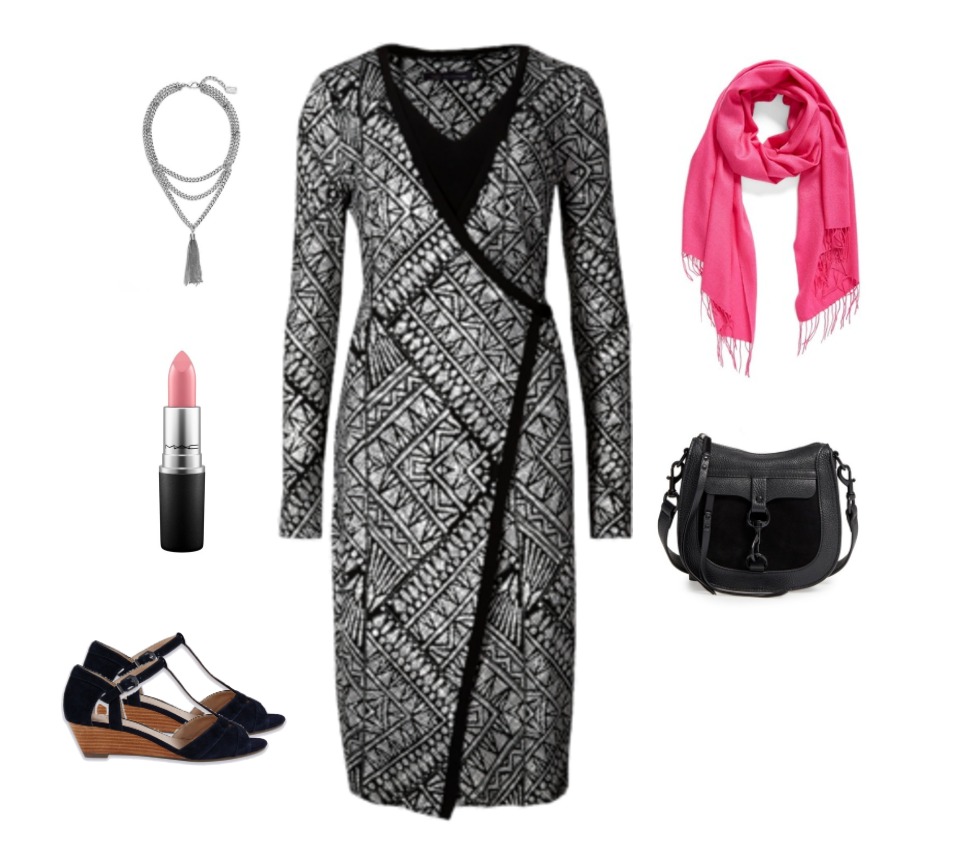 Petite Dressing (all good things come in small packages!) If you are petite i.e. under 5'4" or 1.64m you are in good company. Sarah Jessica Parker, Victoria Beckham and Madonna to name a few.
I thought I would address this subject as I have received several emails from my petite readers asking for advice.
There are a number of things you can do to appear taller and create a leaner and more flattering silhouette. A little heel goes a long way. Instead of splitting your body in half, think in terms of thirds. A good option might be a two thirds length tunic with leggings or narrow trousers or a shorter top with high waisted (wider) trousers. Alternatively a short cropped jacket or cardigan with a shift dress. Consider monochrome or fewer colour variations in the same outfit.
DETAILS:
Dress Marks&Spencer (US link) // Pink scarf // saddle bag // Wedge sandals // Lipstick // necklace.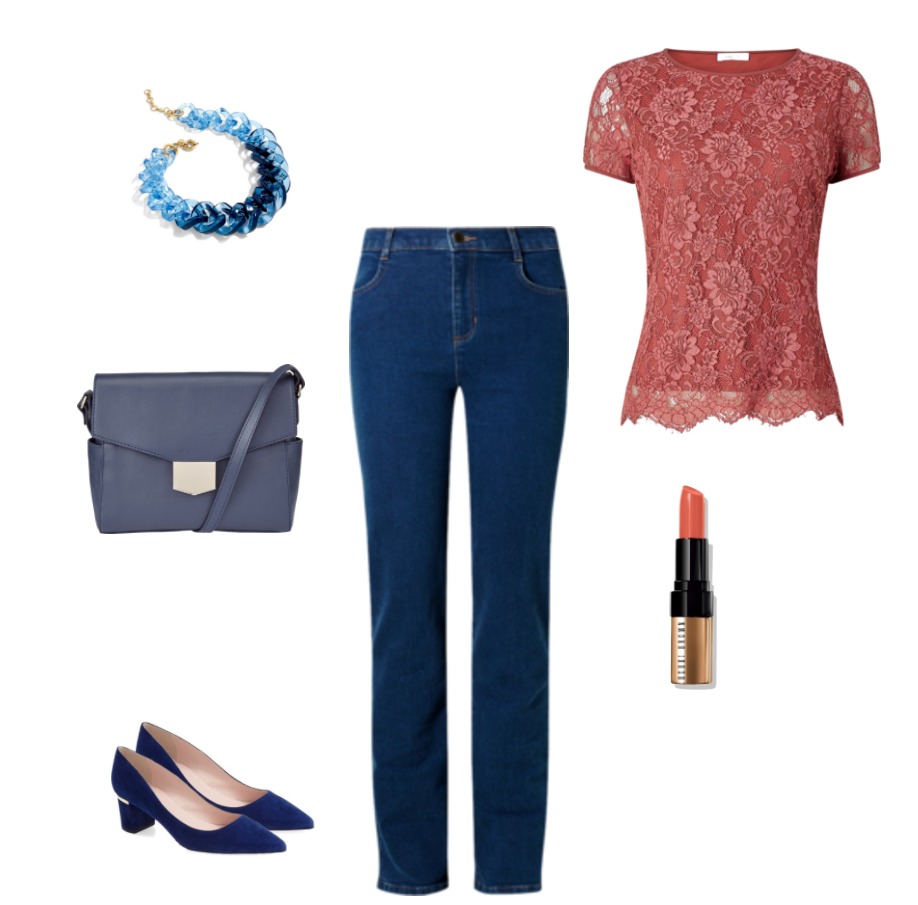 Avoid wearing very contrasting tops and anything too boxy. Wearing one line of colour will always create a leaner and taller silhouette. Dresses on petites are a great option. A good look would be an edge to edge jacket or cardigan the same length as your dress. High waisted trousers, currently top of the style list, will also make your legs look longer, especially worn with a shorter length top and a heel.
Go easy on oversized accessories, bulky textures and too much layering as these may overwhelm.
Remember to get a good fit, correct size and length. A bad fit can be especially unforgiving on a petite – sometimes alterations are necessary, especially sleeve lengths and hemlines. If you love to wear patterns, remember to keep these to a reasonable scale and if wearing stripes, stick to slim and preferably vertical lines.
DETAILS
Turquoise necklace // Jeans // lace top unfortunately sold out similar //shoes // cross body bag
Many retailers stock petite ranges and shorter lengths, for example Nordstrom, and Marks and Spencer. The Winserlondon capri pants would be a good option and their short cotton jacket. A reader recently recommended Topshop and when I popped in there they did have a fairly comprehensive range.
I have updated my shop section to include a Petite Boutique
The above text was written by my friend and colleague Dee. I thought it best to get her input as she is petite and very stylish and chic in the way she dresses.