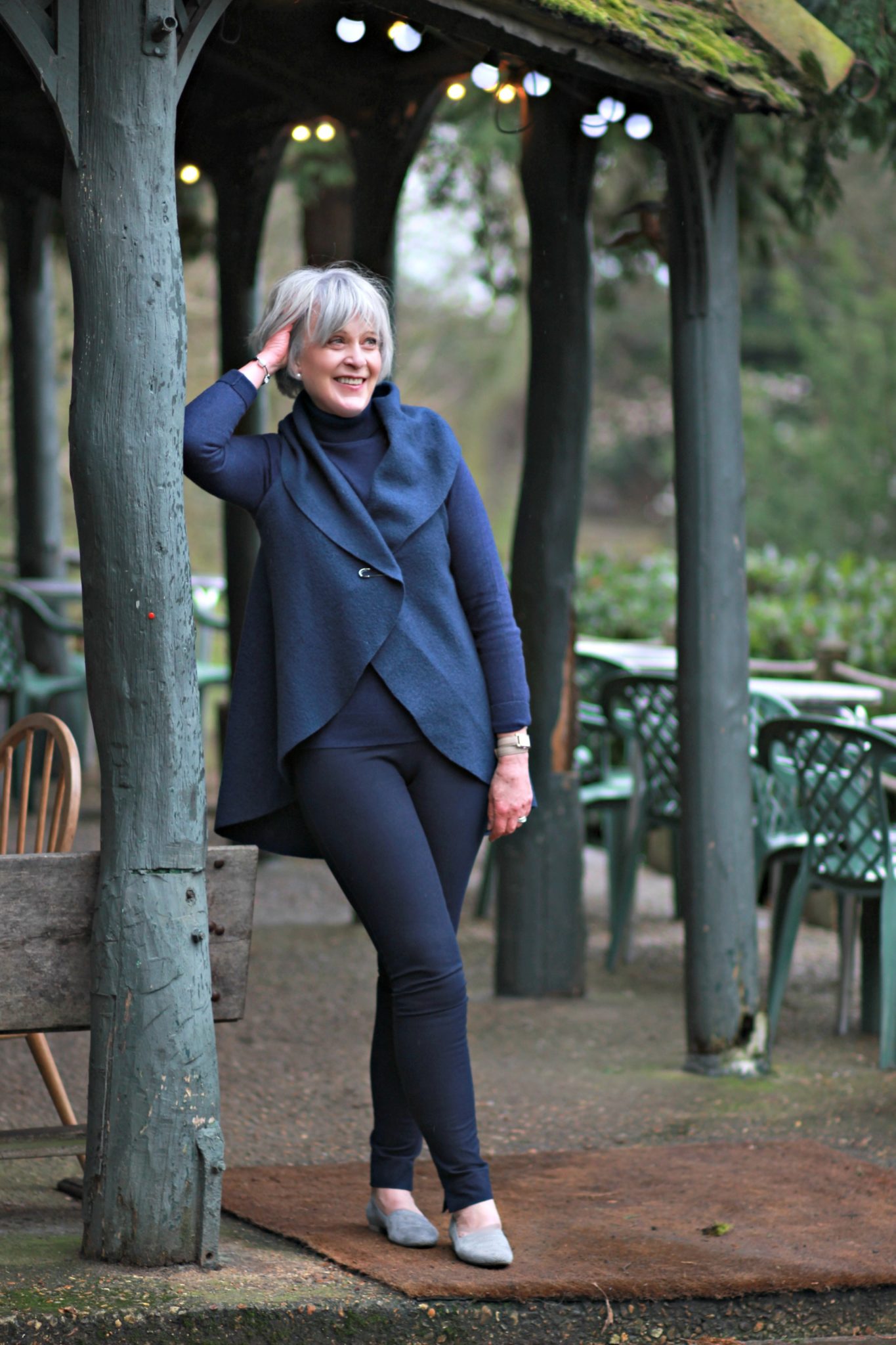 It is that time of year when it is in between seasons. I have not yet unpacked my lighter summer wardrobe from their winter resting pace in our garage. It can be sunny one minute then raining and windy the next. Layers are the answer. So this very flattering navy boiled wool sleeveless top by Hopefashion is just the job. I can wear it now over my navy roll neck sweater (similar) and when the weather finally turns warmer team it with a cream or white top or T-shirt.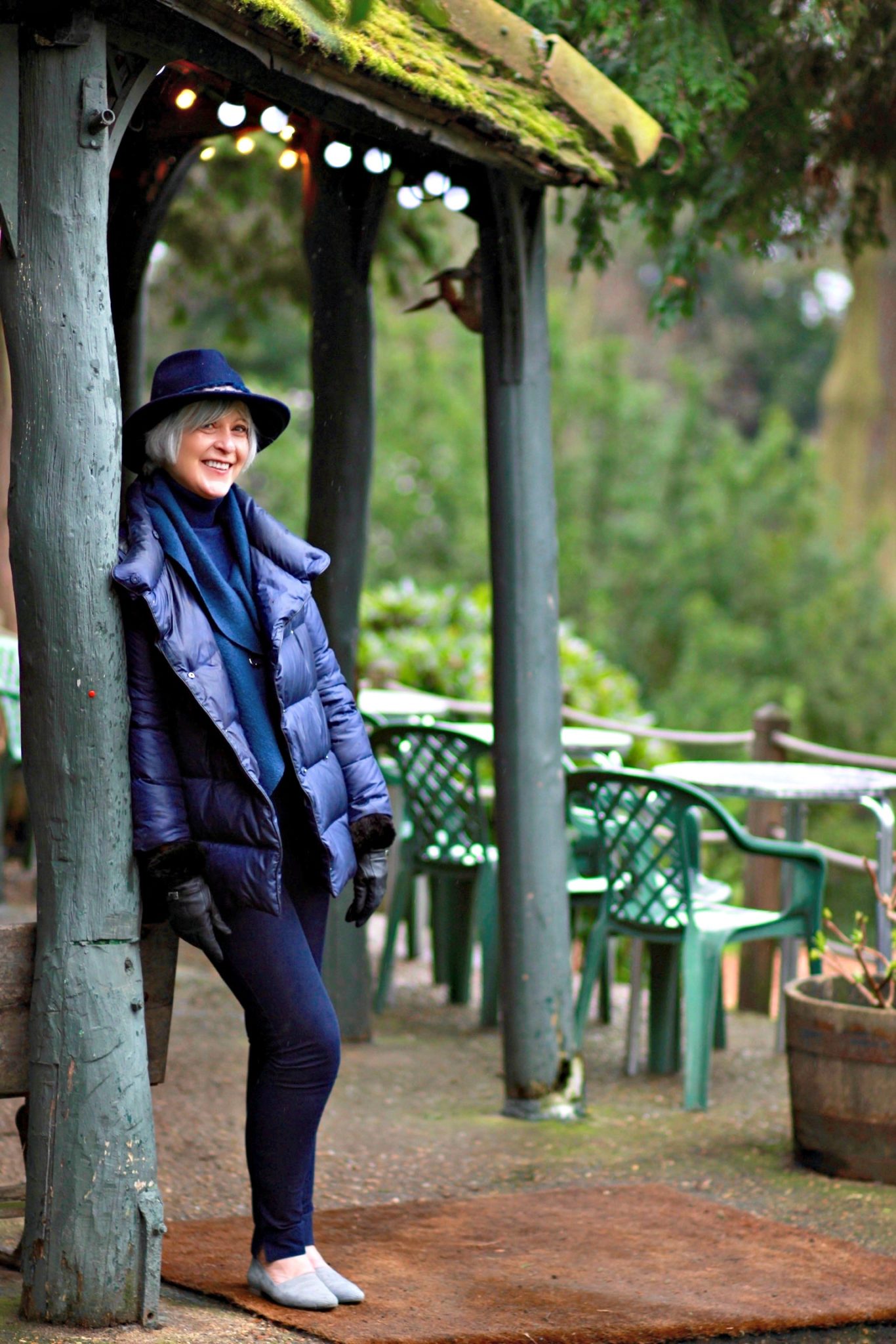 It was freezing cold the day we took these photographs. In order to keep warm in between shots I put my puffa coat back on. This gave me the idea of how useful and hard working this simple piece can be. It is not thick or bulky yet being made of boiled wool it is extremely warm. I shall be wearing it all year round in various guises. it will definitely earn its keep.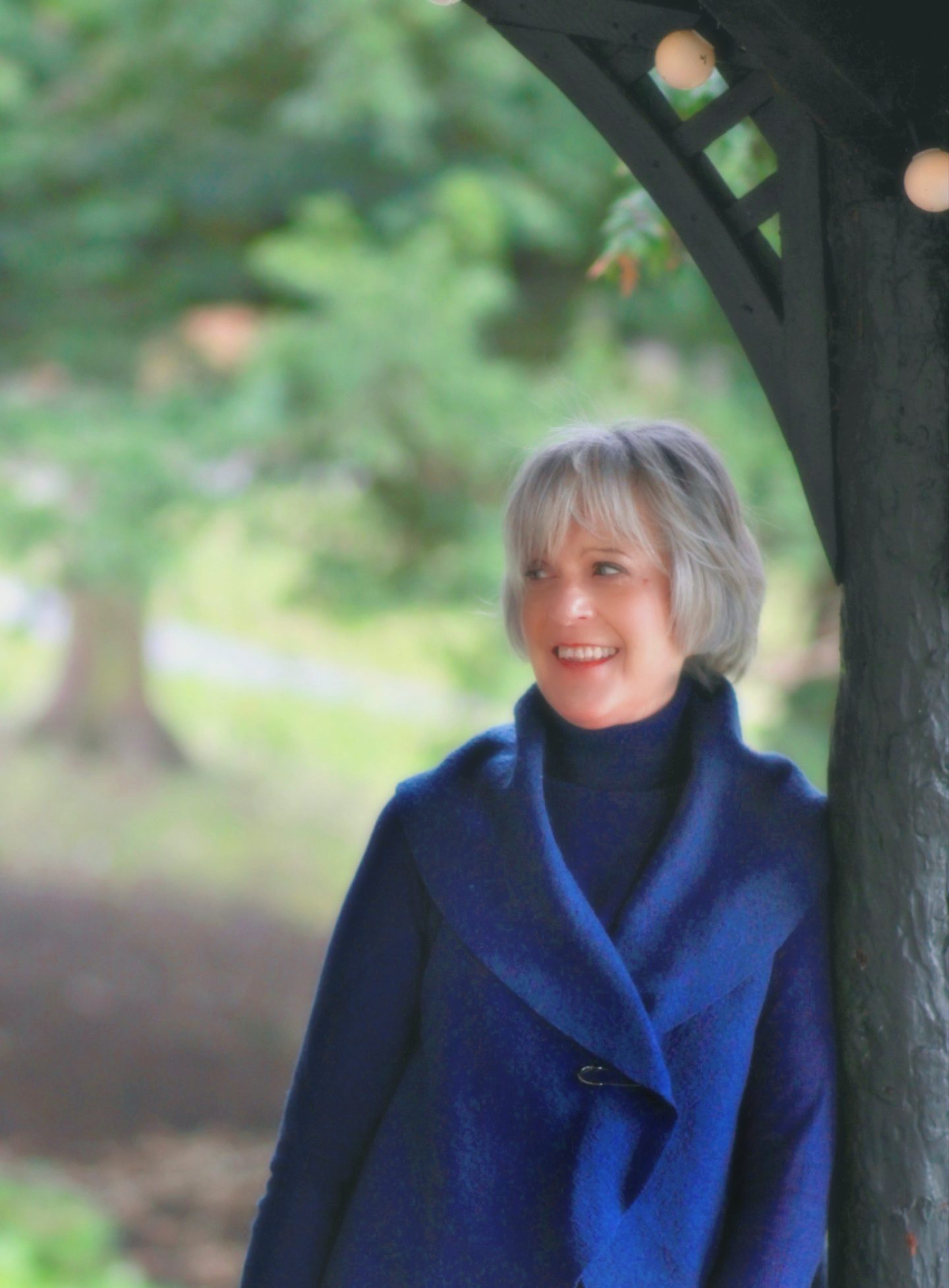 I like the interesting touch of the pin. The top looks equally good worn open as closed. You could also dress it up with the addition of a favourite broach. My navy puffa jacket is a few years old (similar at Uniqlo). Shoes Paul Green (similar)
Do check out Hopefashion. (Hope do ship Internationally). They are one of my favourite brands and offer extremely practical clothes for women of all ages, sizes and shapes.
Photos taken in Richmond by my talented photographer Laura Hines. Follow her on Instagram.