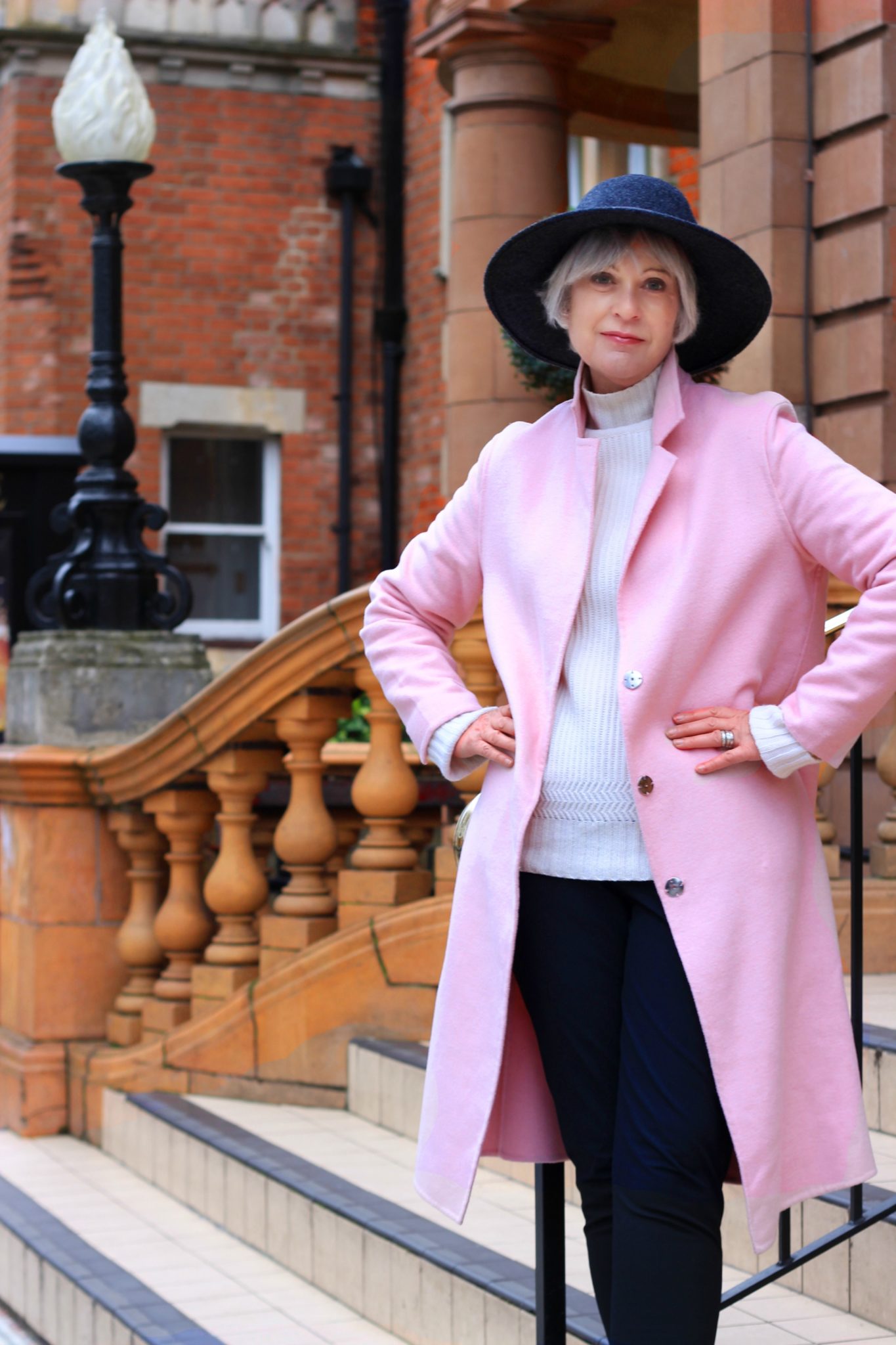 I had always considered Topshop to be more suitable for the young and lithe than us more mature women. I think I might have been wrong.
I had a good internet browse the other day and to my surprise found several items that I liked very much. So in the spirit of exploration and trying new looks out on your behalf I ordered a couple of coats that I consider would suit any age.
I am wearing the Topshop pink coat (Can't believe this is also now sold out. They do have similar styles in a brighter pink). I also found one at Boden. I am wearing it with my Winserlondon cream sweater from last season similar (reduced) and Winserlondon straight black trousers. Grey felt hat some years old similar at Nordstrom and John Lewis.
As you know I love the current pink trend and especially pink coats as featured in my post How I wear pink this Spring The Mango one shown in the post is now sold out. I am finding that the popular items are selling out very fast these day (see above). I can understand this can be very frustrating for my readers when they click on a link only to find "sold out". I think this may be due to the current financial climate. Stores do not seem to be carrying large stocks preferring to make more profit from quick turnover. This is posing a problem for many bloggers as it can sometimes take up to a week or more from photography to blog post. On this occasion I thought I would look for an alternative pink coat you might like.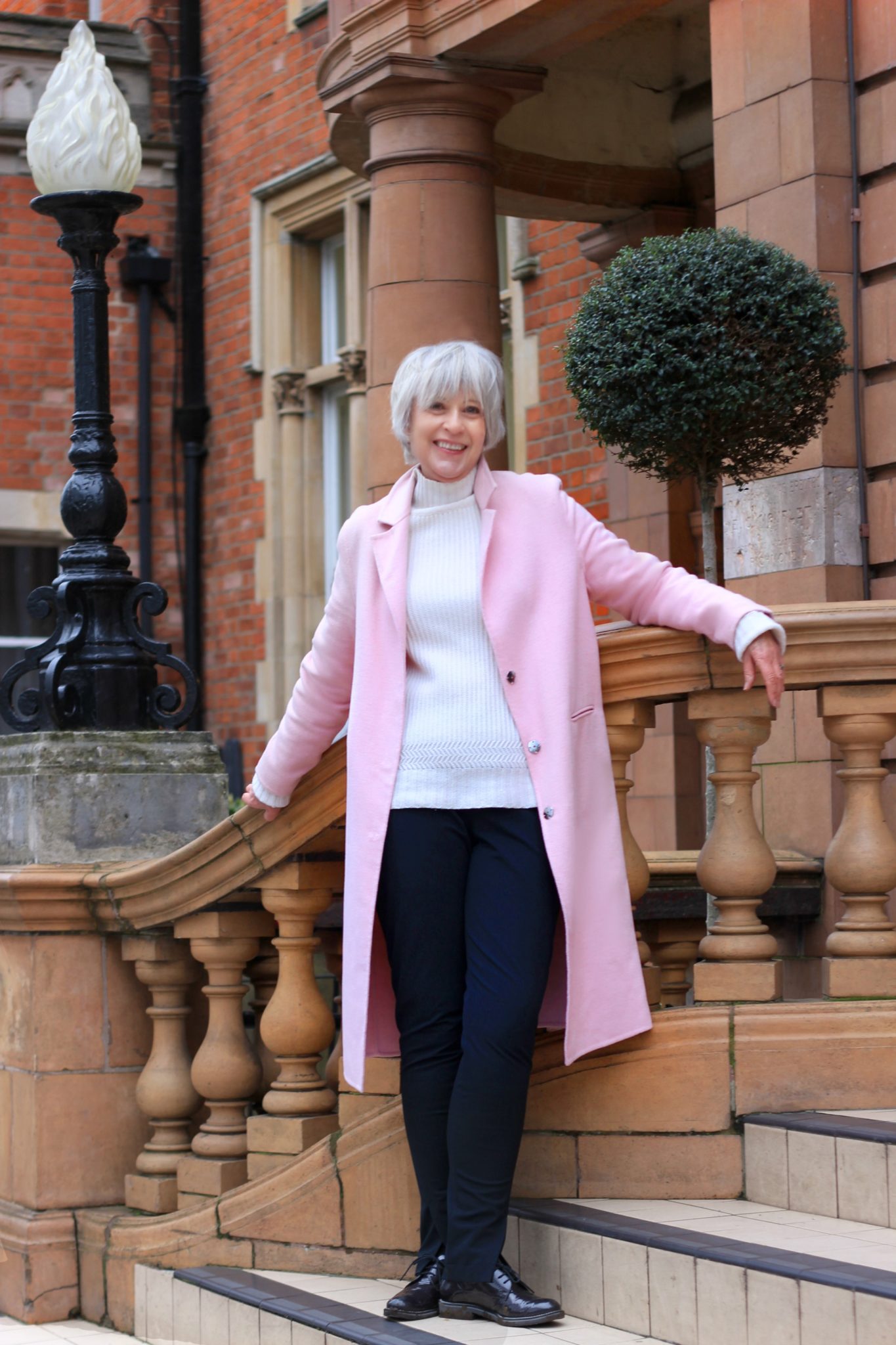 Photos taken outside our local theatre in Richmond by my talented photographer Laura Hines. Follow her on Instagram.
Are there any stores or bands that you don't even consider as you think that they only stock styles suitable for the young?