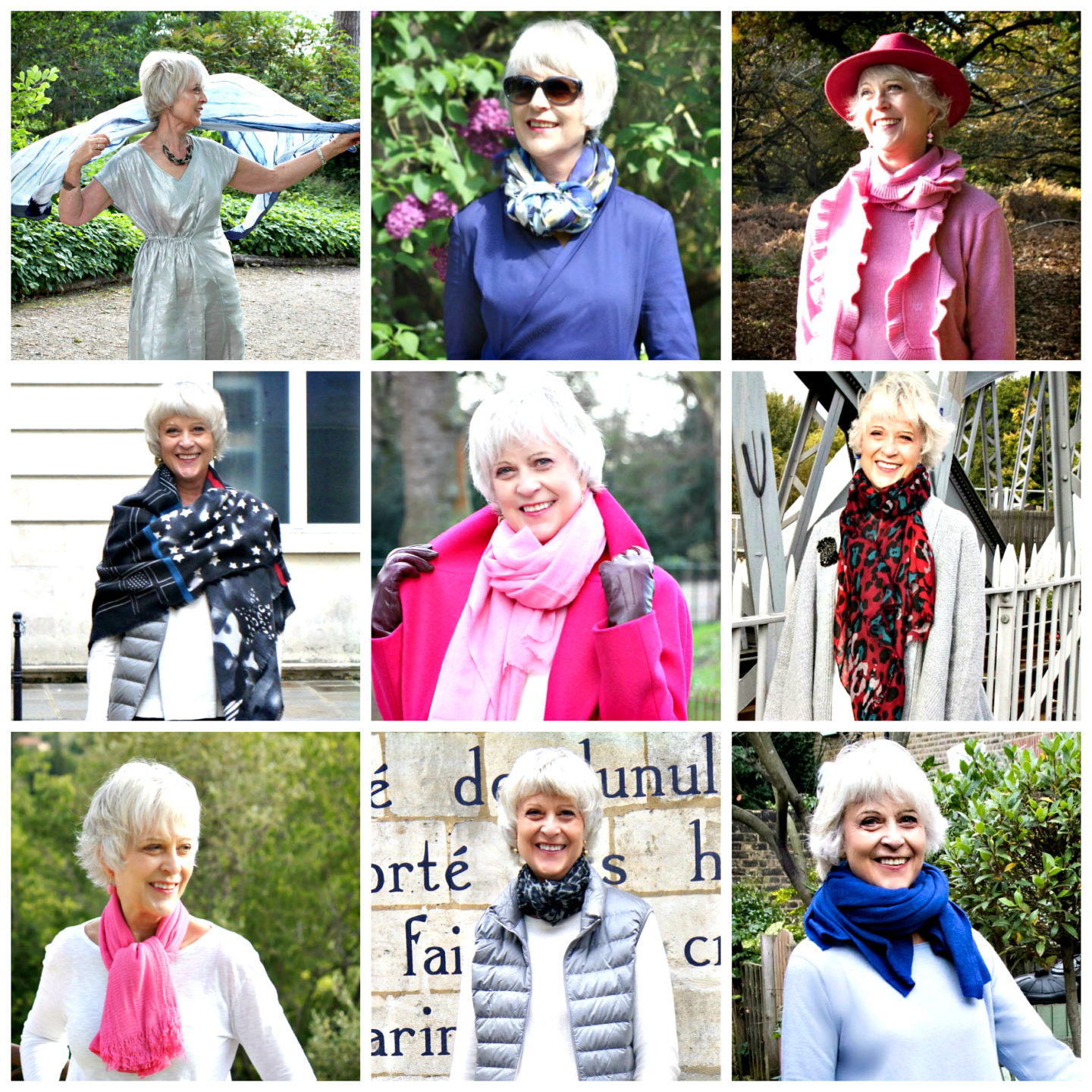 Scarves l love them all wool, silk, cotton even viscose and occasionally good quality polyester.
I love all scarves long, short, oblong, square, large, and small. They all have a place in my wardrobe.
I am not a great believer in constant consumption. I currently have enough clothes in my wardrobe to cover most occasions. I do believe in adding a few items to update my staples. I will often choose a couple of this seasons "on trend" colours, provided of course that they flatter my colouring.
Accessories are another matter, especially scarves. I am a Magpie when it comes to scarves. I am lucky that I have the opportunity to buy some of mine in St. Tropez market when I am in France. There are however many sources on the internet that offer a good selection of scarves such as Nordstrom, Etsy, Hobbs, Boden and Talbots.
Even when I do a wardrobe edit I rarely chuck out a scarf. I like to rotate them. I may have favourites that I go to for a few weeks or months. Some are seasonal such as the heavier wools and the fine cotton ones. These are carefully stored when out of season.
Scarves are a real joy. A scarf is an easy way to add a flattering colour near your face. It can help to adapt an item in your wardrobe that is no longer a flattering colour due to changes in skin and hair tone.
A scarf adds a very personal touch to an outfit so it is important that it suits your complexion and reflects your personal style.
I am lucky in that I have a long neck so can wear most styles. If you have a shorter neck I would suggest choosing a less bulky scarf and tying it lower thus creating a V.
I always take at least a couple of scarves when I am travelling. See my travel capsule wardrobe for Paris.
Etsy is an excellent source of silk scarves however the choice is so wide that it can take time to find the one you like.
A SELECTION OF NEW SEASON SCARVES: