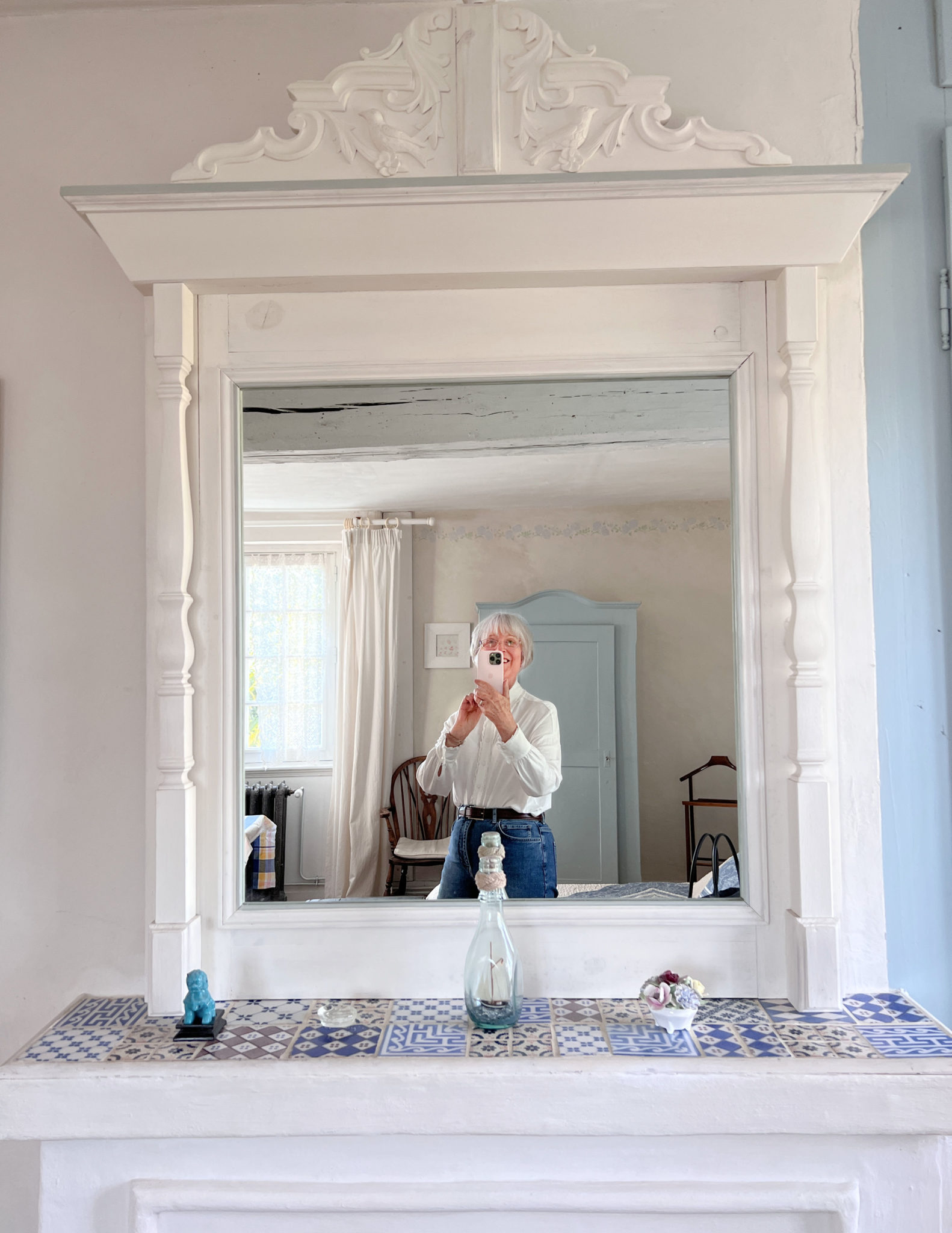 Our stay in a charming Chambre d'hôte.
A selfie in the lovely ornate french mirror.
Firstly I would like to thank you all for your comments on my last post on St.Tropez market. I really do appreciate hearing from you all. Blogging can be a lonely occupation.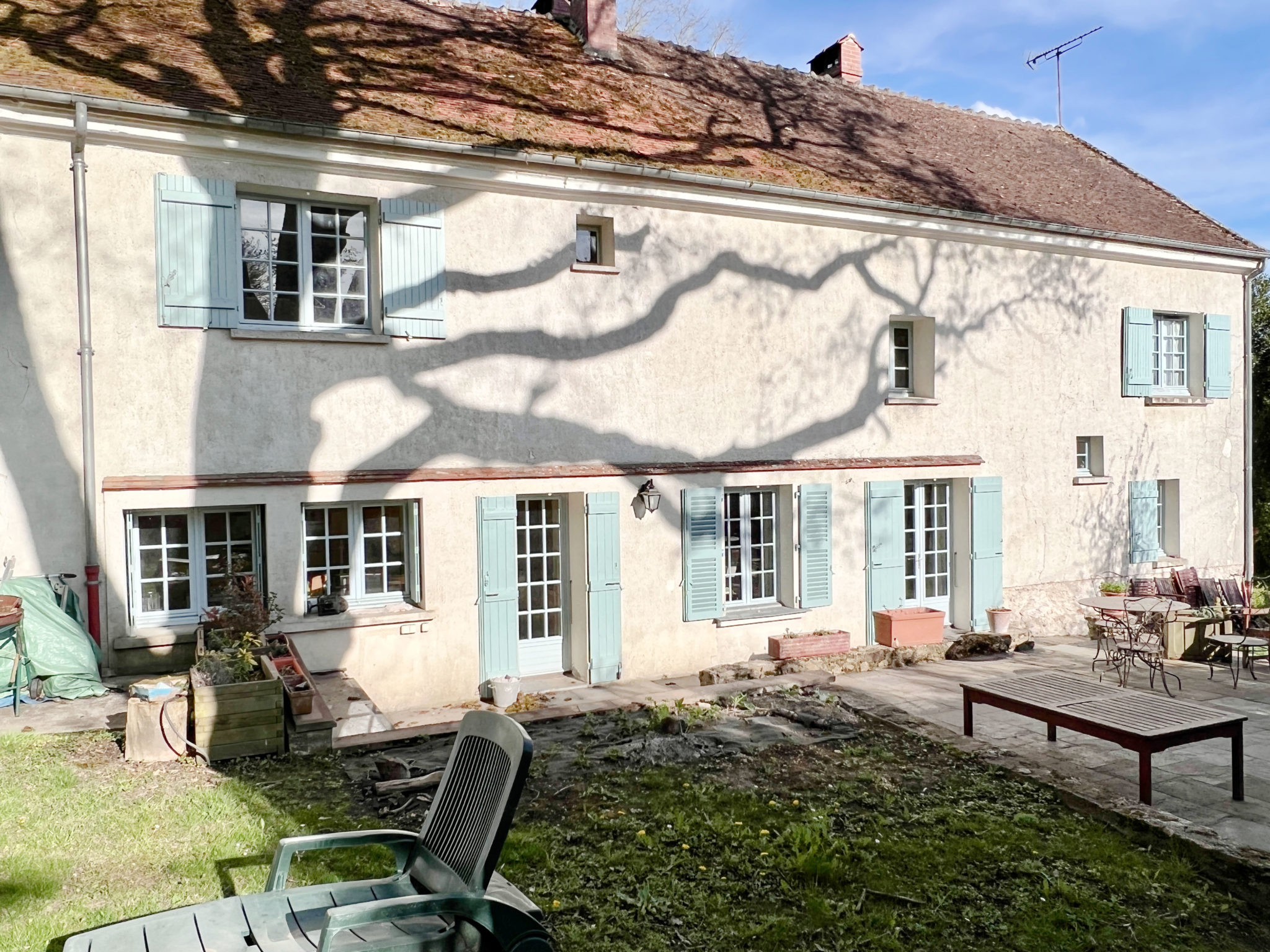 More on our adventures in France. Above is the lovely Chambre d'hote in Chalon-sur-Saône where we spent the night on the way back to the UK. Our hostess was charming and cooked us a delicious dinner.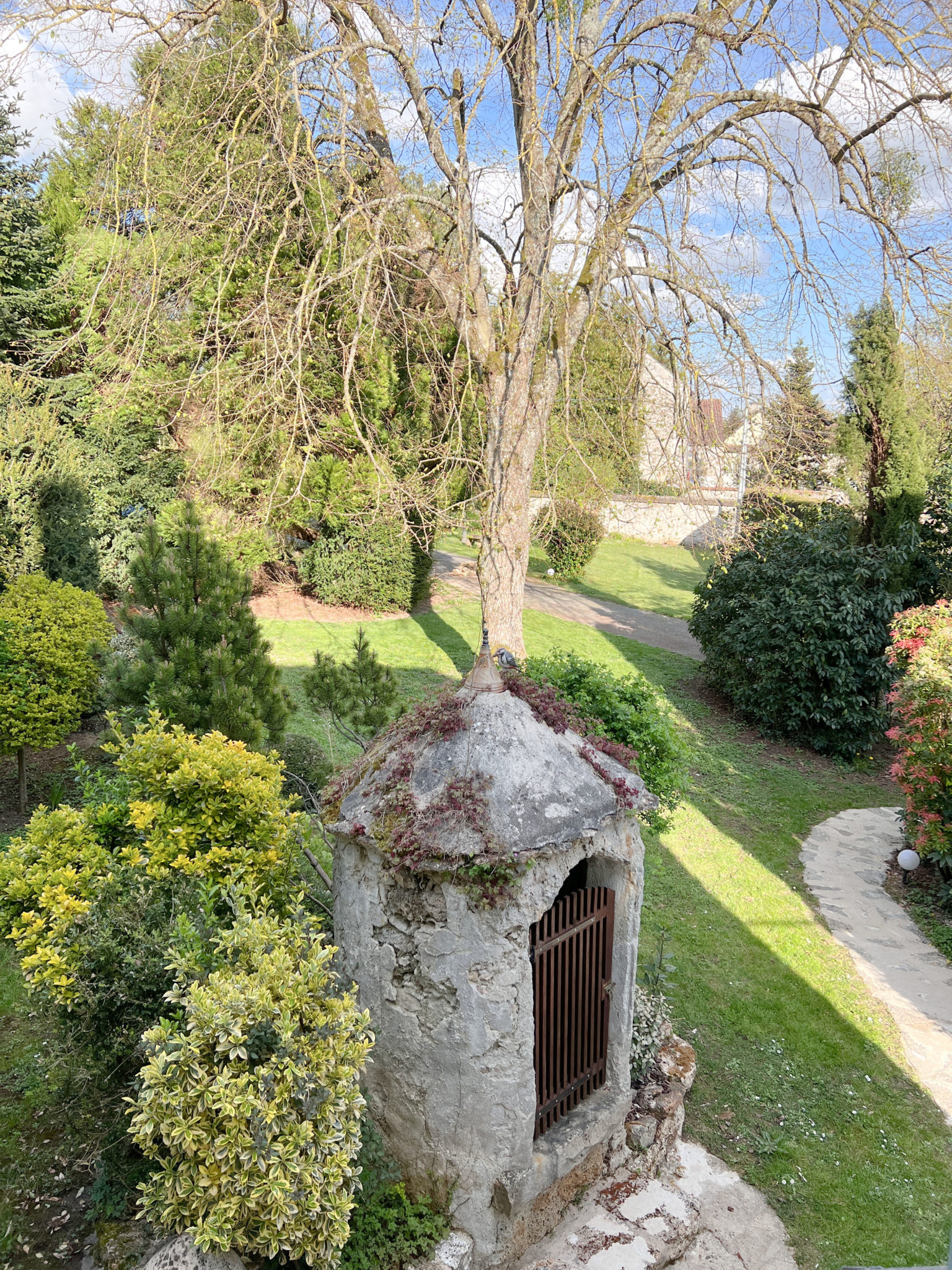 The pretty front garden shows a very old medieval well.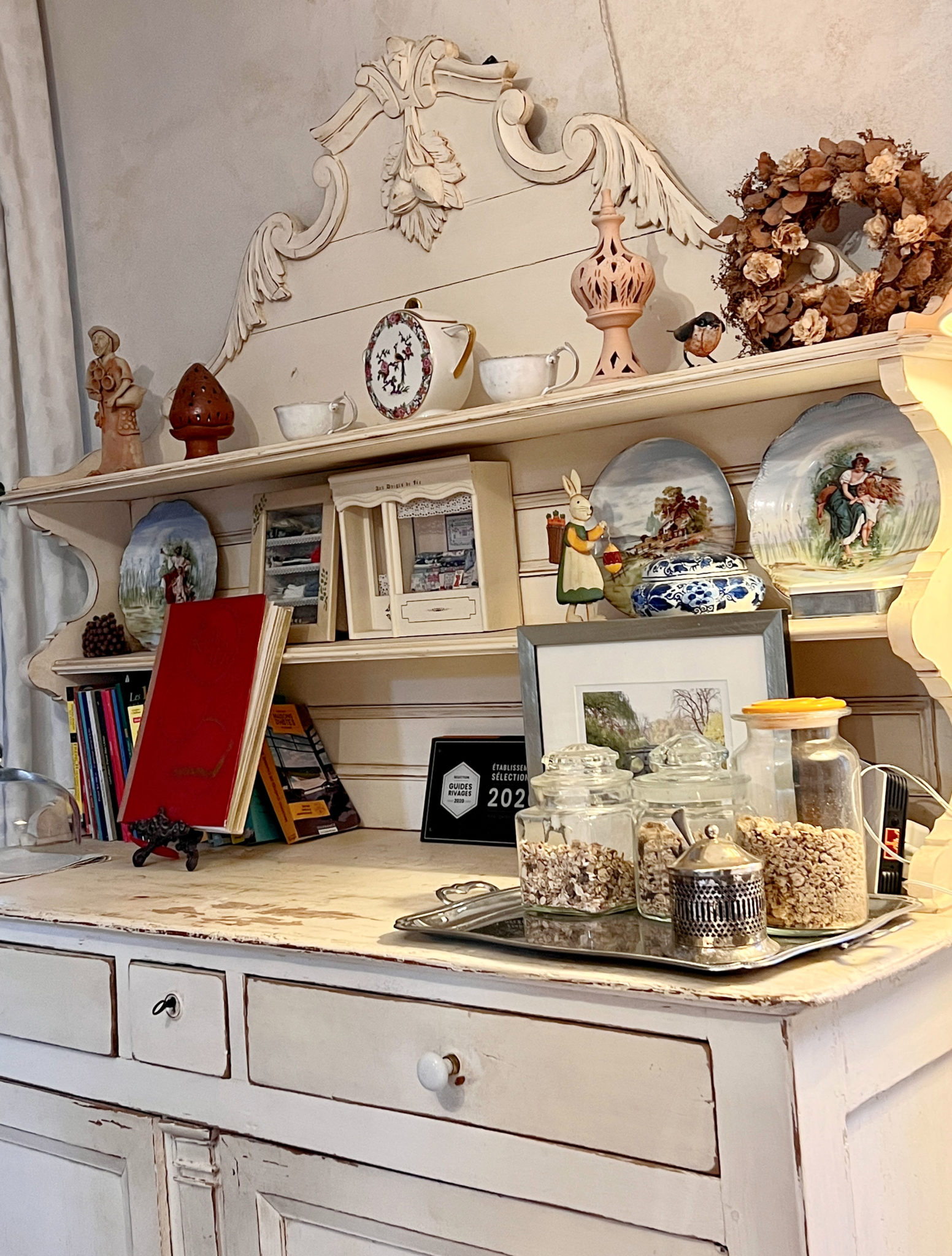 The beautiful french dresser in the dining room with lots of objects d'art. Almost certainly all purchased in the local Brocante.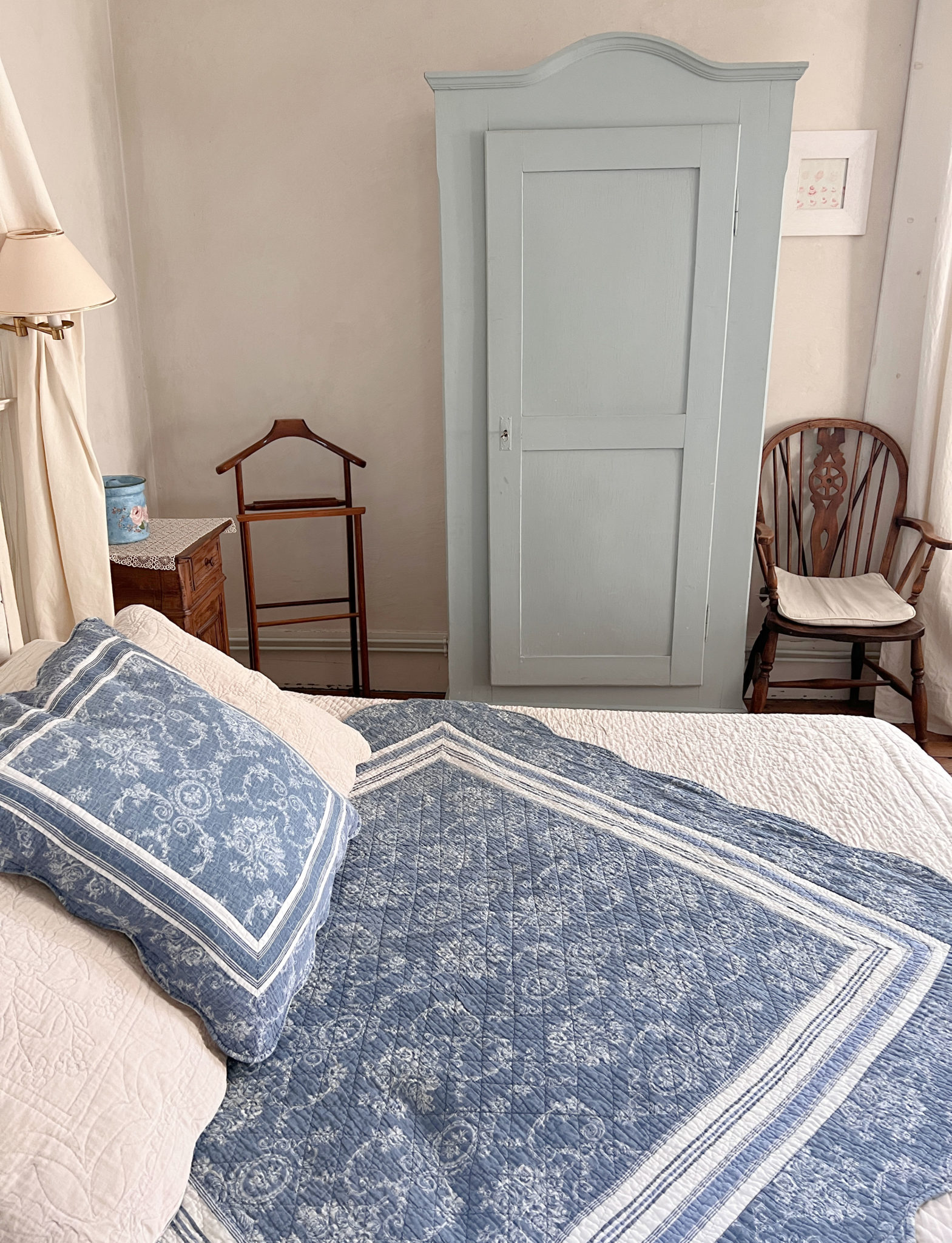 The bedroom. I do so love french bedlinen. Anthropologie has a good selection with a french vibe.
Our stay in a charming Chambre d'hôte..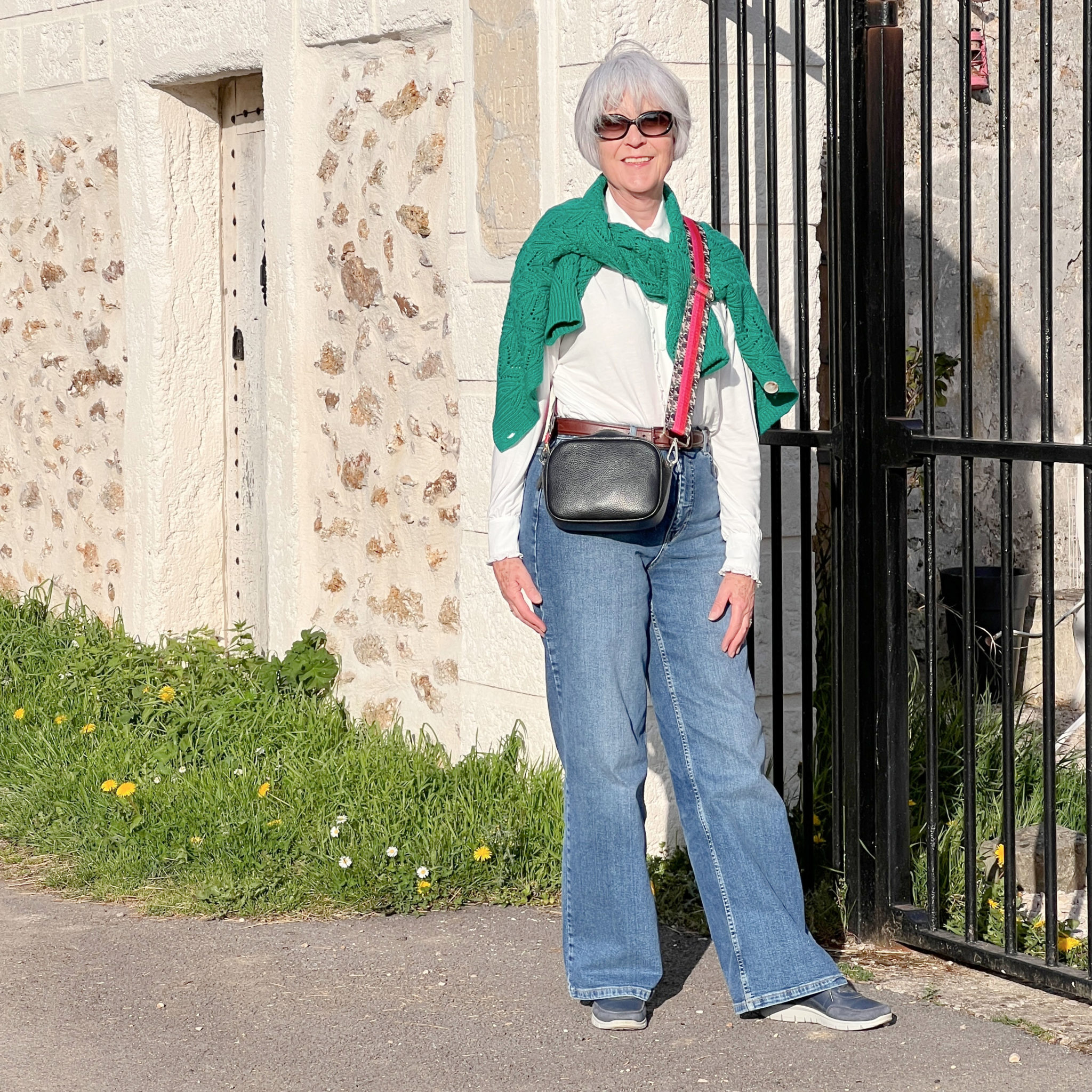 My casual travel outfit comprising of my comfy wide-leg jeans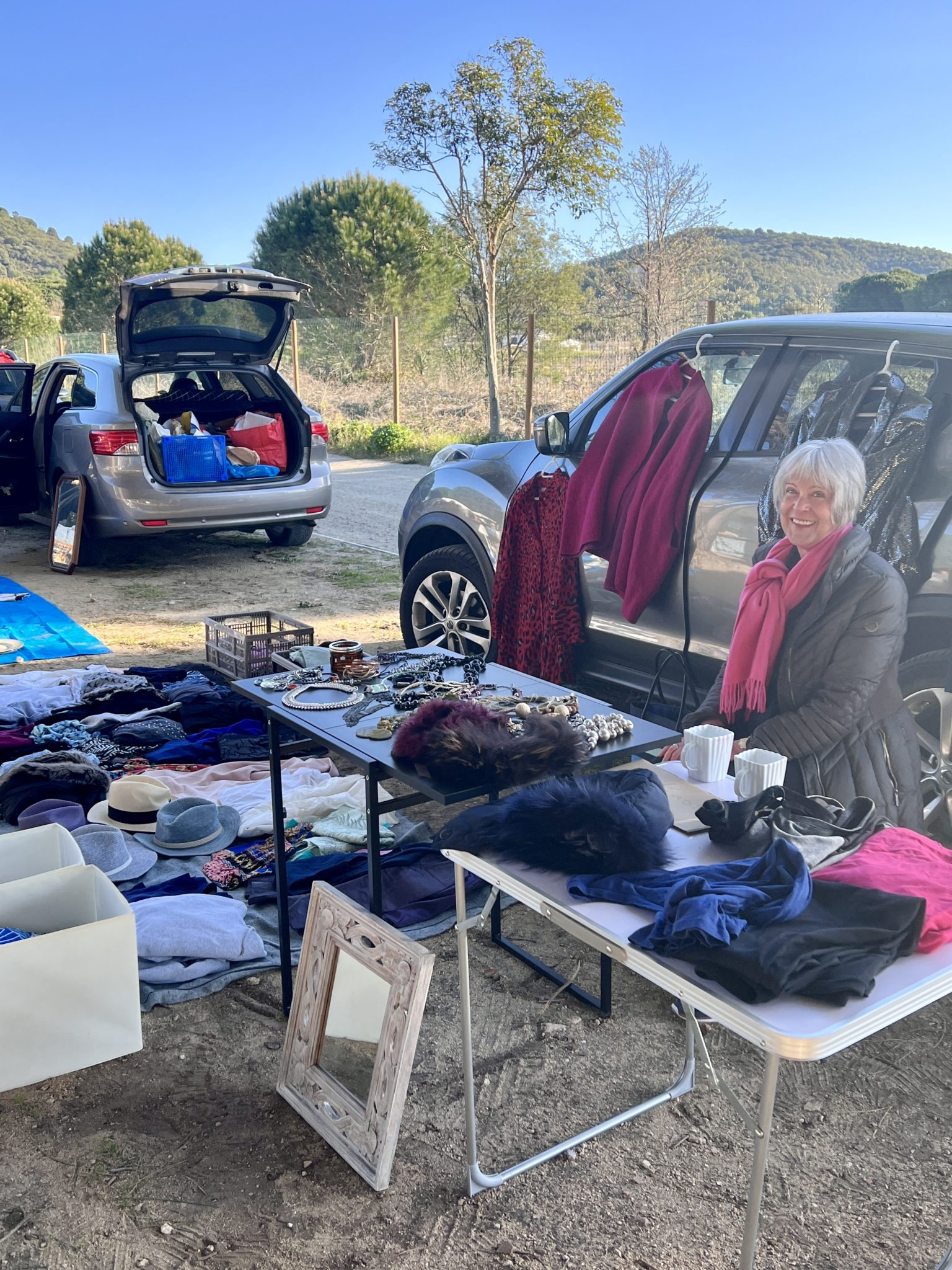 The photo above shows me selling my old clothes at the local Brocante in France. It was great fun. I suppose the equivalent in the UK would be a car boot sale. Do you have anything similar in the USA?
Another way that I have been decluttering my wardrobe. As you know I have been on a mission to declutter my wardrobe. In the UK I have managed to recycle, give to charity or sell in second-hand shops most of the items that for whatever reason I no longer needed or wanted in my wardrobe. It has been a very cathartic experience and I now feel that my wardrobe in the UK is organised and manageable. I am also finding that I am more creative with putting outfits together.
I have identified some gaps in my wardrobe so will be adding a few new pieces for the summer over the next few weeks. With the increasing cost of living, I think that we are going to need to be selective in what we purchase. I have always favoured buying less and better quality. I would love to know how you will be restocking your wardrobes going forward. Do leave comments in the box below about how the current climate might be influencing future purchases.
If you missed my last two posts on St.Tropez you can check them out here and here.