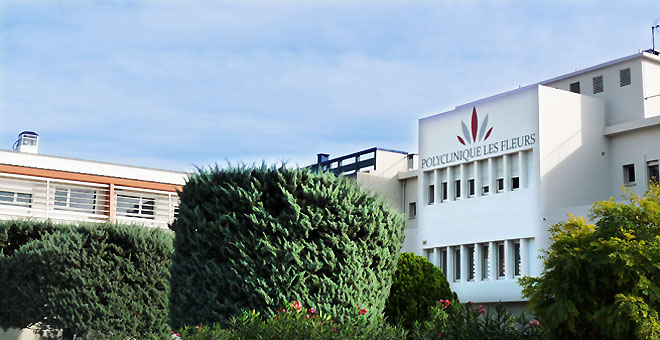 Apologies for the absence in this space. There are generally no good reasons or excuses for not doing something. At least not ones that are of interest to anybody but oneself.
However the recent lack of input leads me to write this post and share with you my experiences of French life over the last twelve days.
Warning – this post is not about a gentle stroll down the Champs Elysees in Paris admiring the chicly dressed "femmes parisiennes". Nor is it about how to curate the perfect French capsule wardrobe or what Emmanuelle Alt or Ines de La Fressange are wearing this season.
When I wrote my last post on "keeping up appearances" I had no idea how shortly I would be challenged in this regard.
The saga started the day after I arrived in France. I had been feeling a bit tired and had a nasty irritating cough, which I had been told my my GP in London was nothing to worry about. I was looking forward to a weeks rest and recuperation.
The next day I knew things were not right, I felt giddy and breathless. I staggered up to see the village doctor. He sent me immediately to a cardiologist who arranged for me to go to the nearest cardiac hospital the next day.
Thus began my stay in a specialist cardiac polyclinic just outside Toulon in the South of France.
Firstly I would like to say how grateful I am for the efficient and excellent service I received from the French medical system, which if you google is at the top of the league table for excellence (world health organisation).
First Impressions
I was struck by the "politesse" of everybody who worked in the hospital. On a dit "bonjour" a tout le monde, meme les gens qui a nettoye le plancher et a servi les repas. Oh and don't forget "bon appetit". Once I was well enough to eat the meals were delicious.
Attention to detail
From the doctors, who left no stone unturned to get to the bottom of my mysterious illness to the nurses who helped me "faire ma toilette". I even found shower gel and a tube of moisturising cream in the bathroom.
Time and our perception of it
When one hits a brick wall and has to come to a complete standstill there is an awareness of how much "busyness" we do. How a day and a week can rush past at lightning speed. There never seems to be quite enough time to get all our tasks accomplished. I can assure you that time in a hospital bed moves slower than a snail. I regularly looked at my watch thinking two hours had passed and it was only twenty minutes. The experience was certainly a lesson in patience.
What I learnt
I had an insight into what the French value in their lives. The importance of how they communicate with each other. "La politesse" of everyday interactions.
That "non" means "non". It certainly did when I asked a doctor if I was allowed out of bed or would be going home shortly. No explanations or reasons just "non". This is an art form that I am going to practice going forward.
Did I manage to keep up appearances as recommended in my previous post. I did my best. My husband regularly bought in clean night wear. When I ran out I got him to bring a lovely long silk slip (that I normally wear under a kaftan in the summer). It felt very luxurious. Even the anaesthetist said I looked good on the outside; just that things were not working so well on the inside.
So there you have it. "stuff happens". You can think that you have your future all sorted and planned. That in my view is an illusion. The future just happens.
I am now thankfully back home in our apartment in Grimaud, which seems much more spacious than it did before. The colours seem brighter and the smallest things feel like wonderful luxuries.
I will be flying back to London on Wednesday and regular blog posts will be resumed as soon as possible.
In the meantime I have booked a hair appointment at a posh salon in St.Tropez for Tuesday morning. I am planning a complete re-style!