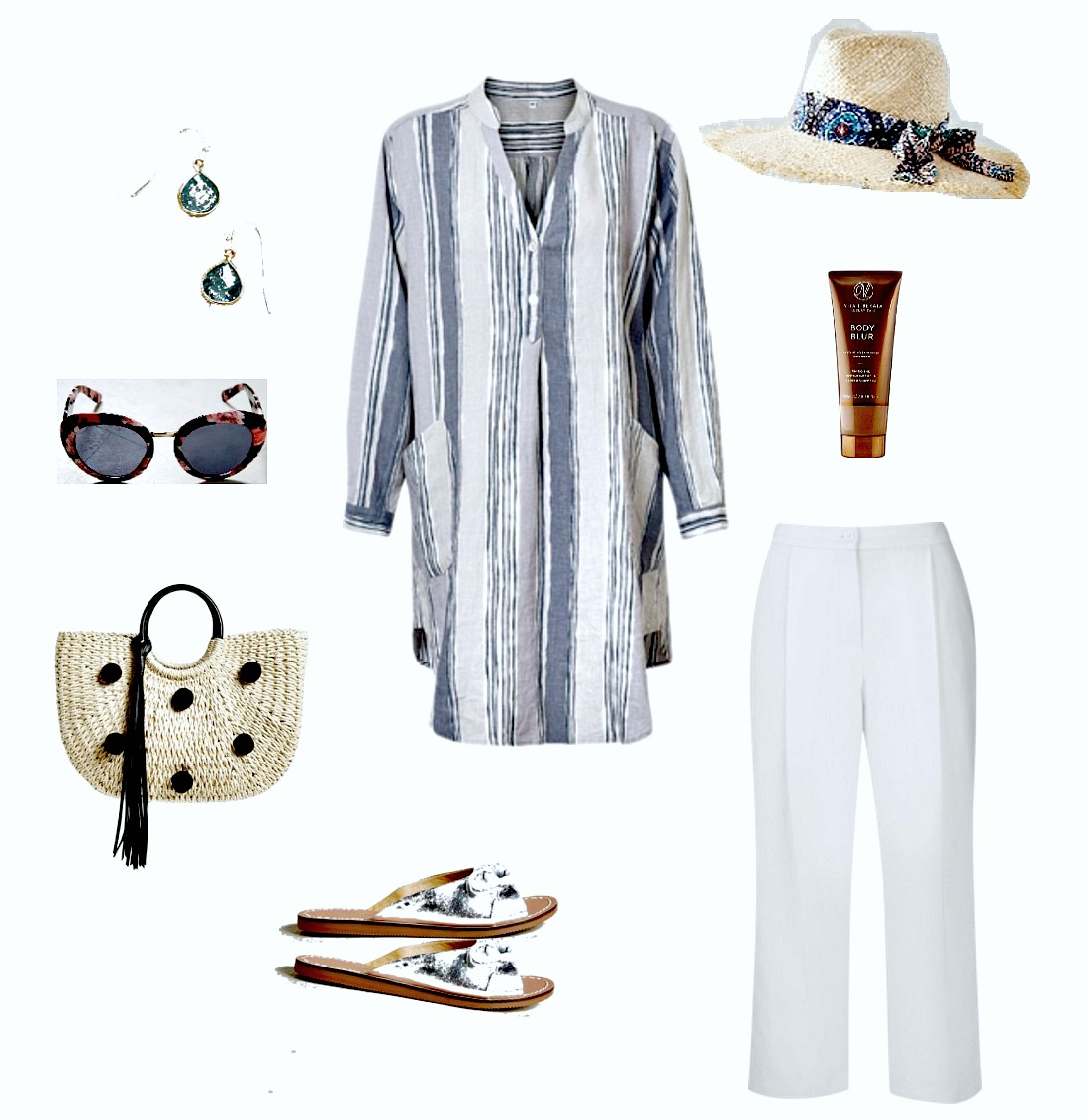 The long lazy summer months are ahead of us. Whether we are opting for a staycation this year or dreaming of holidays in sunny climes; sorting out and planning what we are going to wear needs to be considered. Summer tunics with sleeves are a great addition to our wardrobes.
Some of us find continuing to look chic, comfortably and appropriately dressed during the warmer months more of a challenge. This may well be because we have shed our protective layers. Thiner summer fabrics tend to be less forgiving than their thicker winter cousins. To add to this the shops seem to be full of short dresses, sleeveless tops and generally garments that expose more of the body than we might wish.
DETAILS ABOVE:
Drop earrings Anthropologie (US selection) // Stripe tunic (seems to have sold out) similar from a selection at East // Stray hat Anthropologie (US selection) // Tan body blur make-up Nordstrom// silver sandals Anthropologie (US link) // wicker basket Nordstrom // sunglasses Anthropologie (US link)
I like to choose tops and tunics with sleeves, especially when I am in France. Strangely I feel they keep me cooler than sleeveless ones. They also act as a sun filter (although I still cover myself in a high SPF sun cream and stay in the shade wherever possible). An example of me wearing a long sleeve embroidered top on the beach in St.Tropez.
SHOP LONG SLEEVE AND ETHNIC TOPS
Do you have any tips for staying chic, comfortable and cool in the summer months?