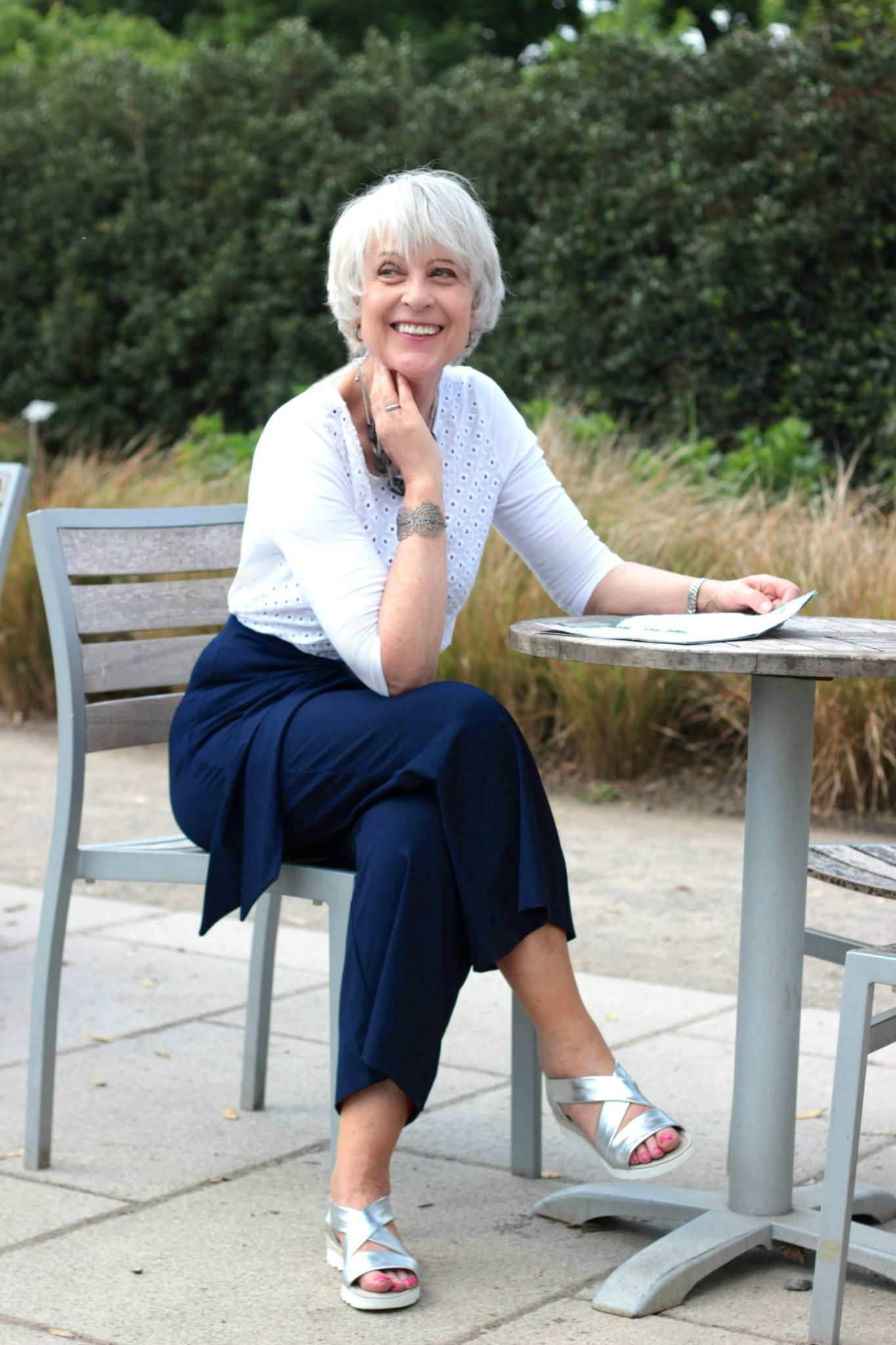 I like to keep up to date with fashion trends and to experiment with a new shape from time to time. I am not suggesting that we jump on the bandwagon with every new fashion gimmick. However silhouettes do evolve.
An example of a trend that has been growing over the last few seasons is the wide crop trouser. In the photos I am wearing a pair of crop palazzo pants in soft jersey. They are also available in a flat fronted style if you are not keen on the tie belt. I have teamed it with a white broderie anglaise top from last year. It is still available in small sizes here. (reduced to £29).
I know that we are continually being advised to shop for our shape "apple, pear etc".
I was familiar with these terms when I worked as an image consultant. My job was to assess and advise women on how to choose clothes that flattered their figures. I would not suggest throwing "how to shop for our shape" advice out of the window. Yet I was having lunch with a friend the other week and we were chatting about how as we got older we felt freer. We cared less about what others thought and were choosing to please ourselves. We were becoming more adventurous in the clothes that we wore and were finding this liberating.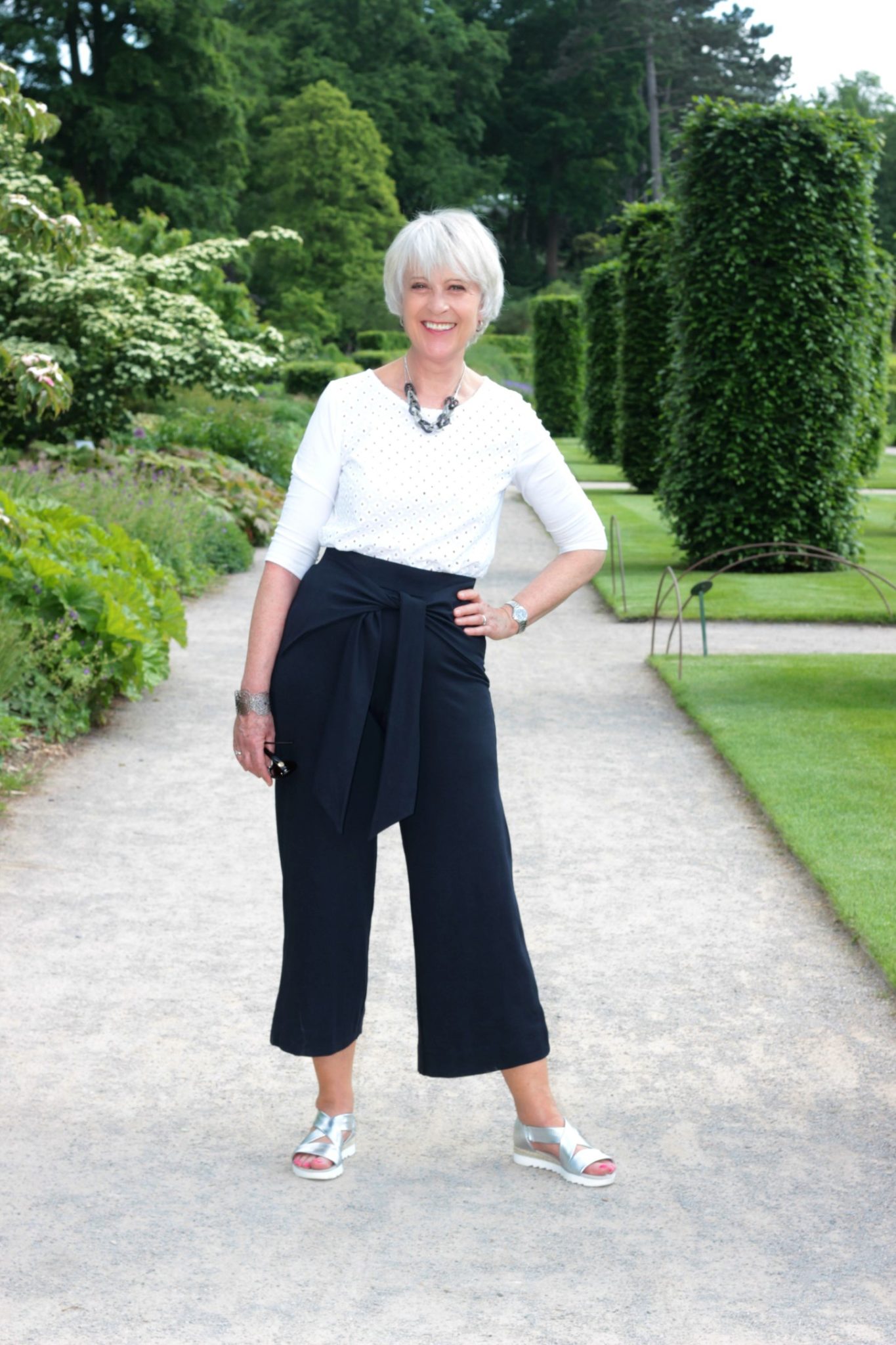 Sometimes it is a question of allowing our perception to adapt to new silhouettes. It has taken me till now to "get my eye accustomed to this new trouser shape". This season I am loving the wide crop. I find them cool, practical and every easy to wear. (If you are petite I would suggest a slimmer leg).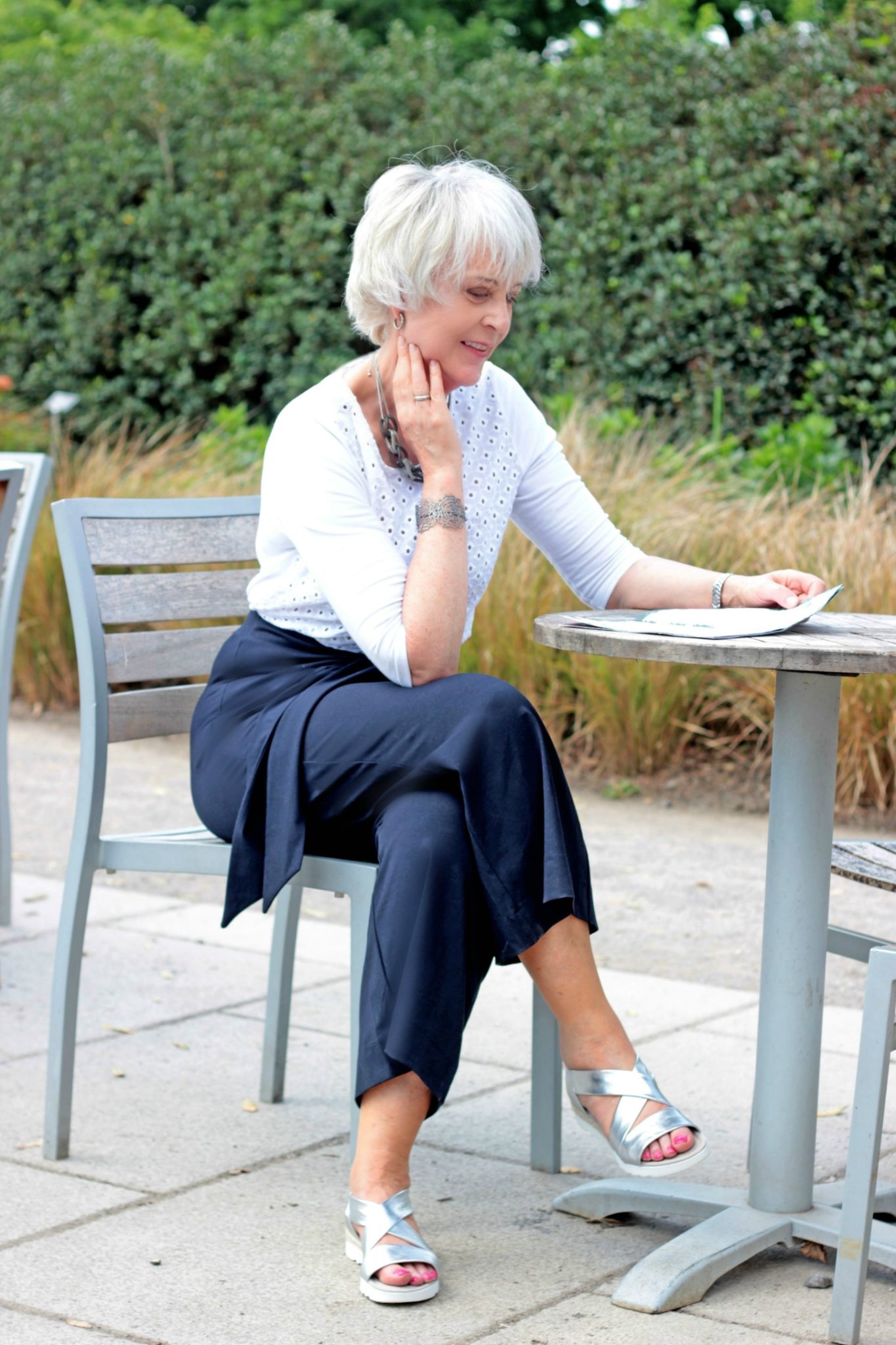 Maybe occasionally we might choose to break the rules. I would love to hear your thoughts on this subject. Do you experiment with changing silhouettes? Are you becoming more or less adventurous with the clothes that you wear?
SHOP THE LOOK:
All photos taken at Wisley Royal Horticultural gardens by photographer Laura Hines. Follow her on Instagram. She has recently posted some stunning photos of exotic locations, London architecture and New York by night.