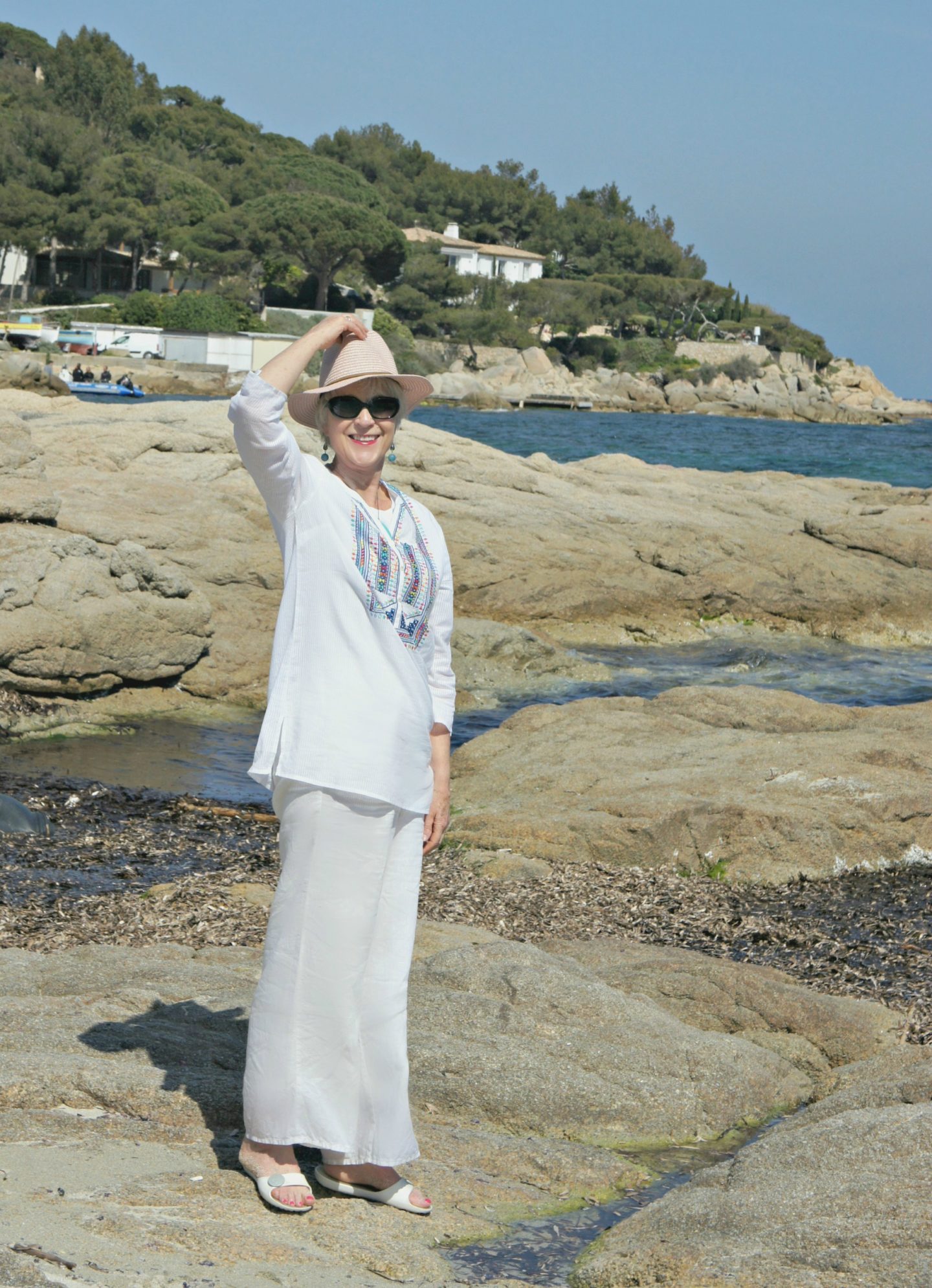 A taste of summer and holidays to come. Last week while in the South of France we spent a wonderful day on the beach. The sun was shining and all was well with the world. We shared a delicious picnic with friends sitting on the sand at L'Escalet. I am wearing my new East top (shown in my capsule holiday wardrobe). I have teamed it with a pair of wide leg linen trouser and some slip on mules. The hat I bought in St.Tropez market. It is a lovely blush colour. I just can't resist a hat!!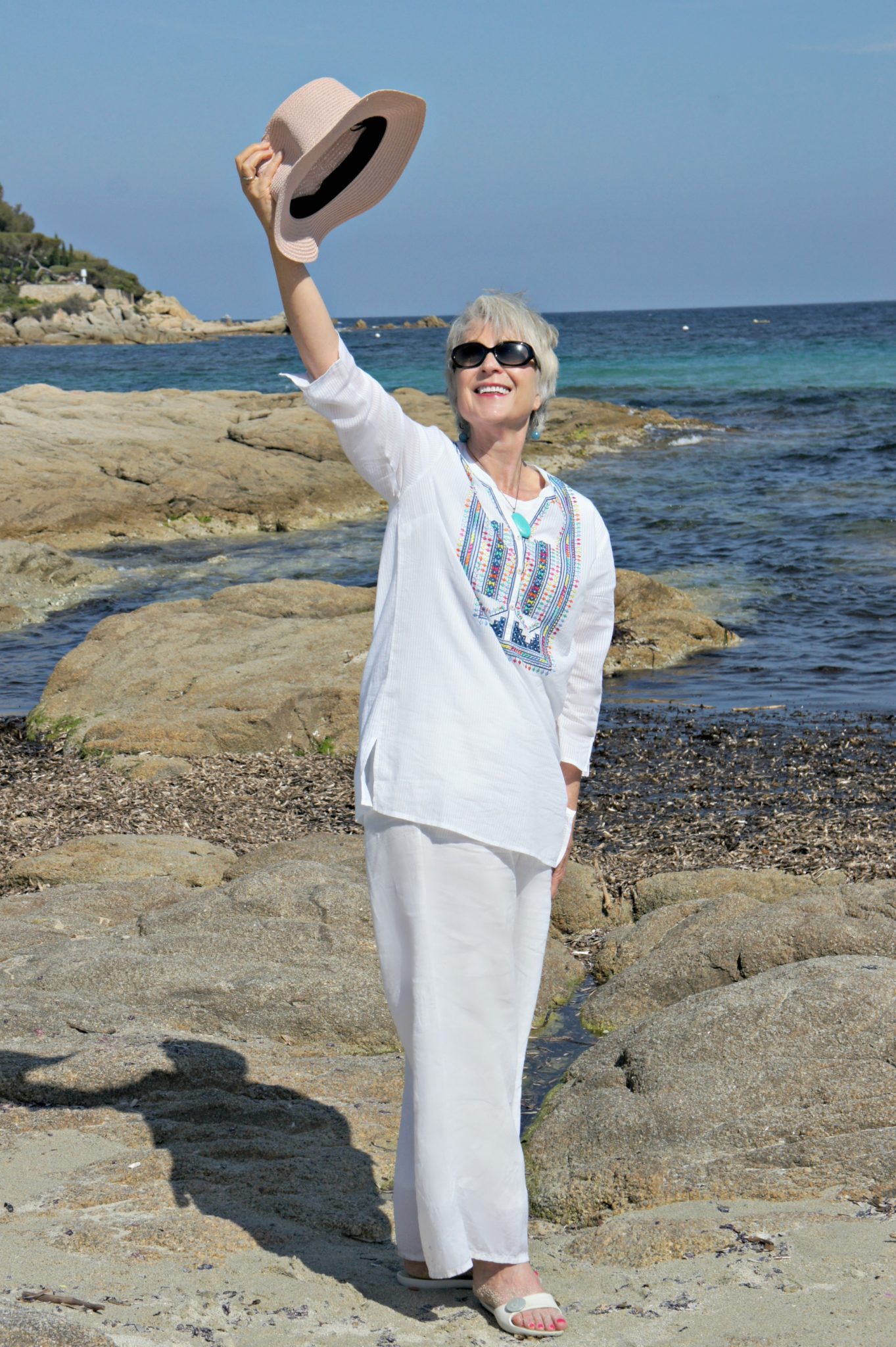 The East embroidered top is made from pure cotton. I always wear either linen or cotton in the South of France when it is hot. The top is a perfect length, just covering the bum/butt. It has side slits which are excellent for accommodating my wide hips! Plus long sleeves which I know we all like. I love the colourful embroidery which gives it an ethnic/hippie feel. Very on trend this season. It would look equally good with jeans, either white or traditional blue.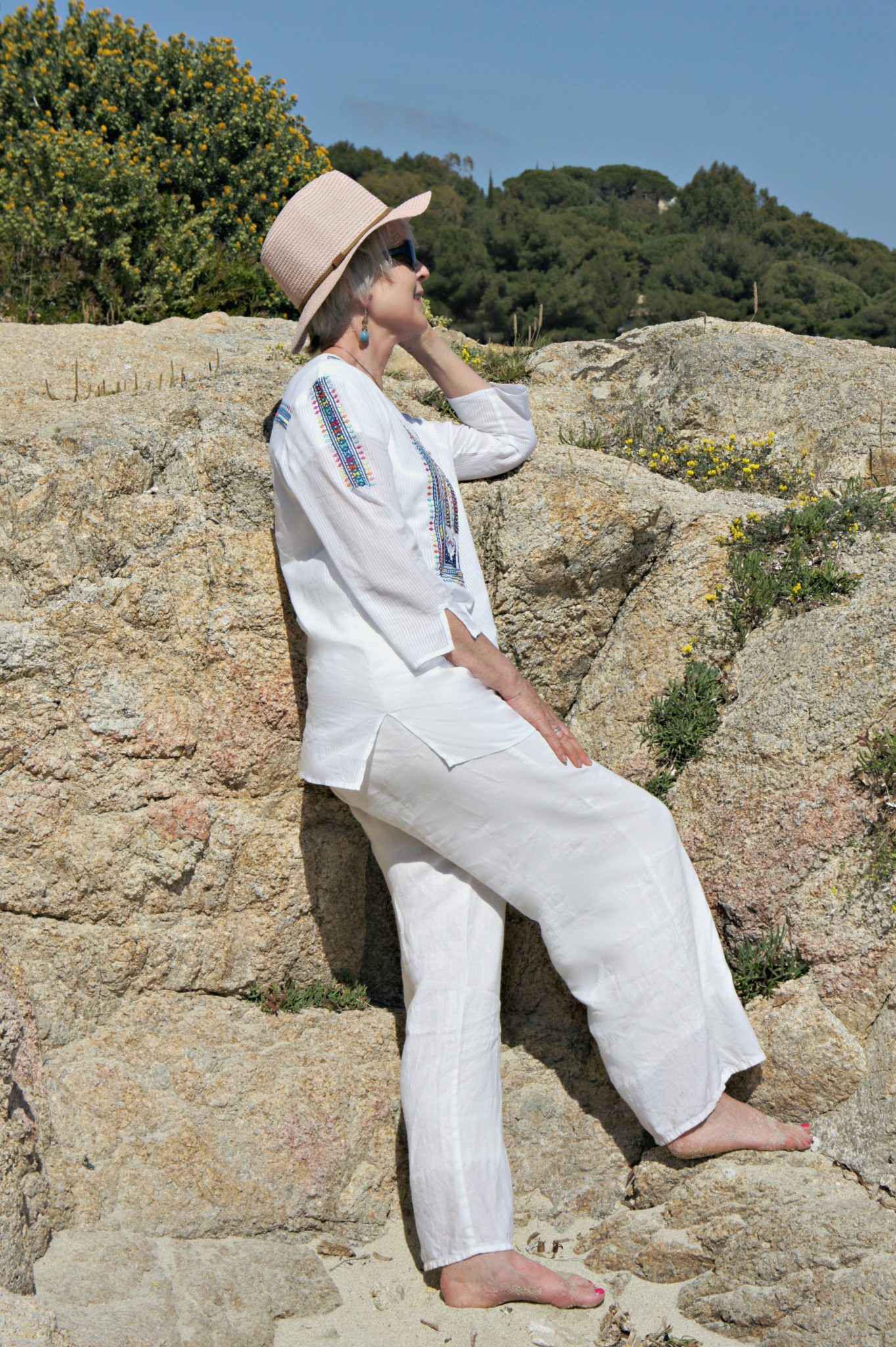 I am wearing a turquoise pendant which picks up the turquoise colour in the top. I have also added a pair to turquoise dangly earrings which adds to the laid back ethnic vibe! Both purchased in St. Tropez market. You can find similar at Etsy turquoise pendants and Etsy turquoise earrings.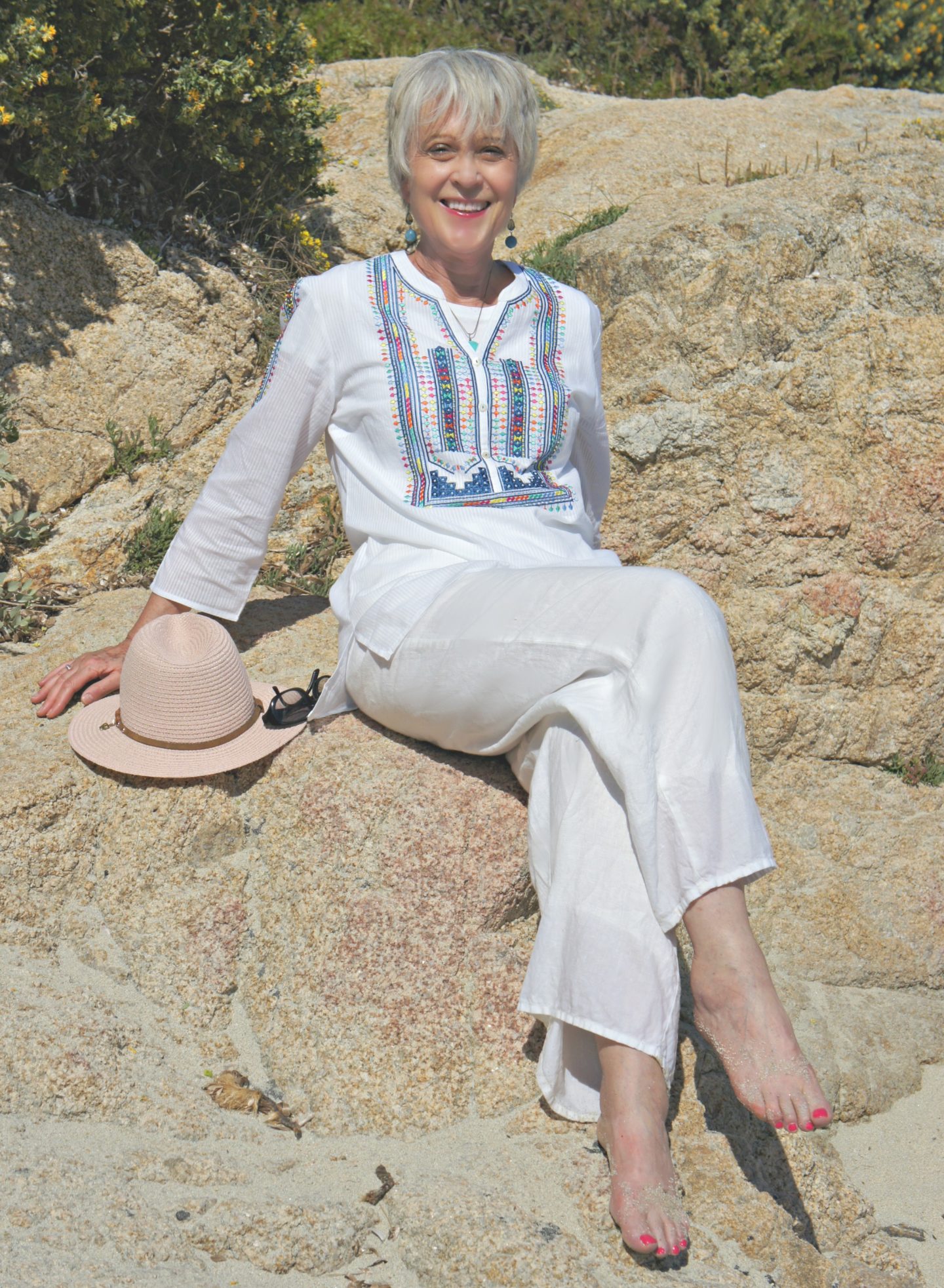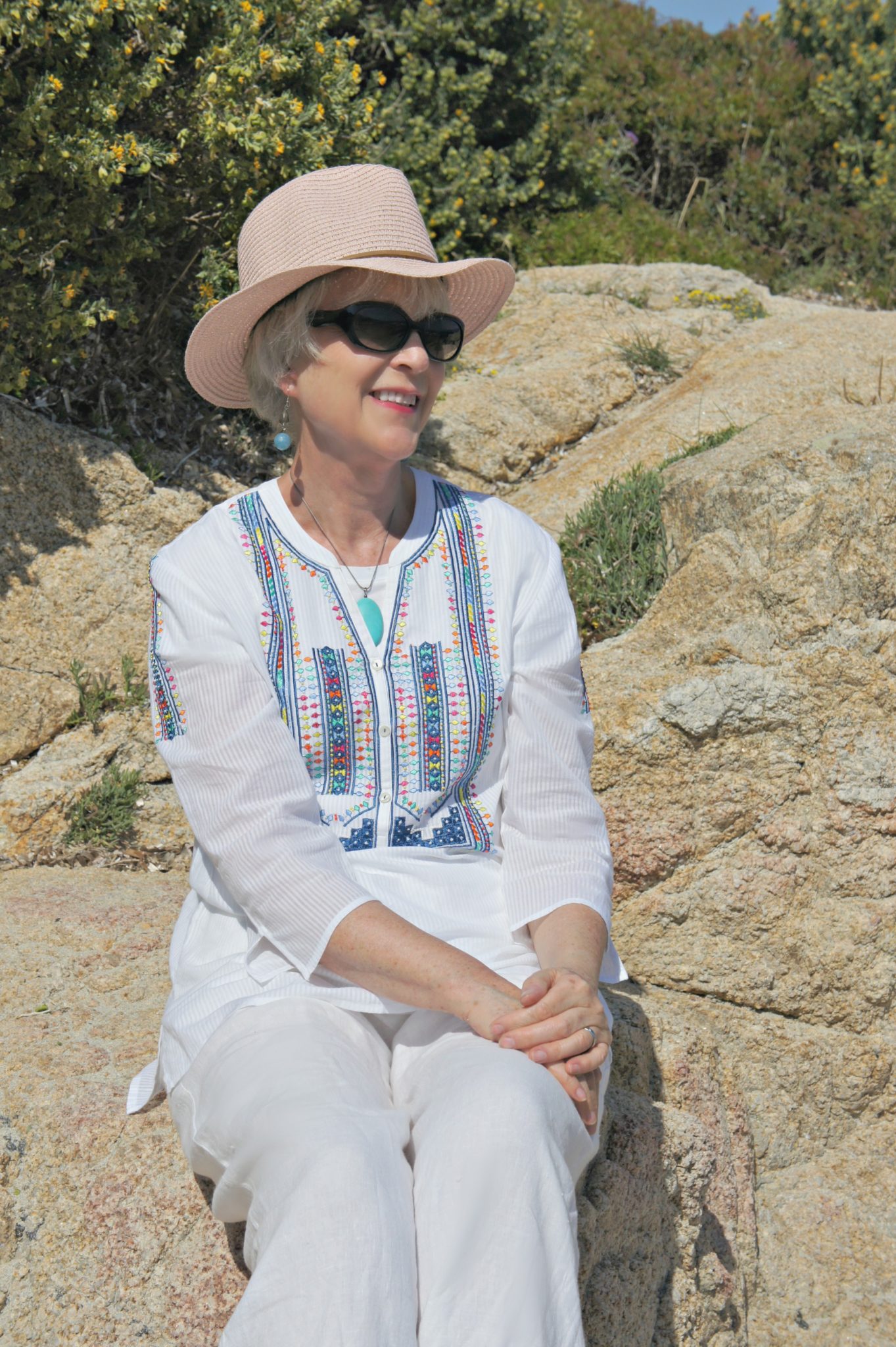 East offer excellent holiday pieces in natural fibes.
Disclosure. The East top was gifted to me. I only accept items that I feel fit in with my overall ethic and style.