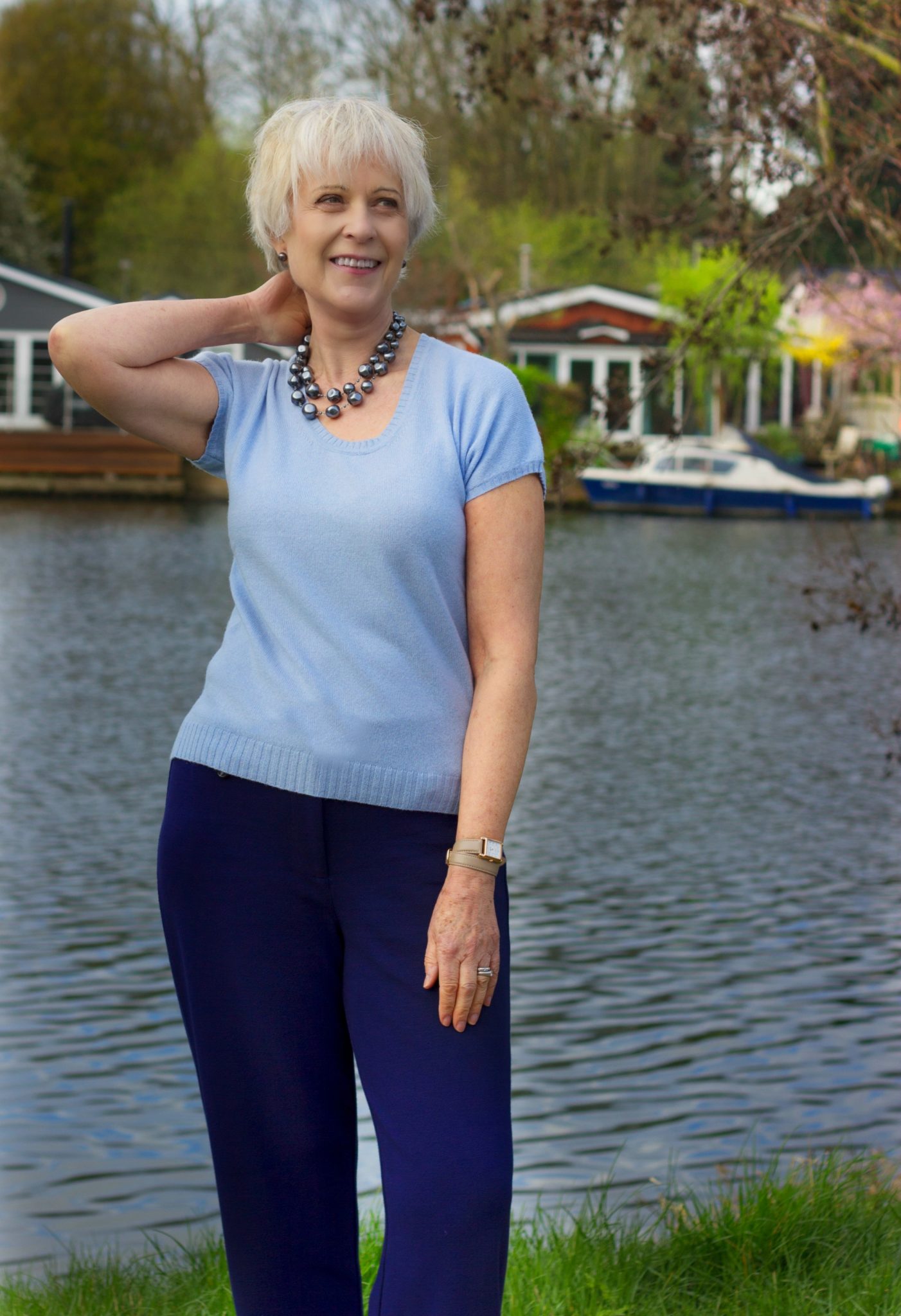 I love pale blue all year round but especially for spring/summer. If you are a regular reader of this blog you will know that I often wear this colour. It reminds me of the sky. Even when covered by clouds the blue sky is always there.
The cashmere sweater I am wearing above is the Audrey scoop neck jumper by Winser London. One of my favourite brands. I like to feature them on this blog as their fabrics are of the highest quality. Their cashmere is divine. If you prefer a long sleeve they do offer the Audrey cashmere belted cardigan in the Chambray blue. Definitely on my wish list. Alternatively their boyfriend longline V neck.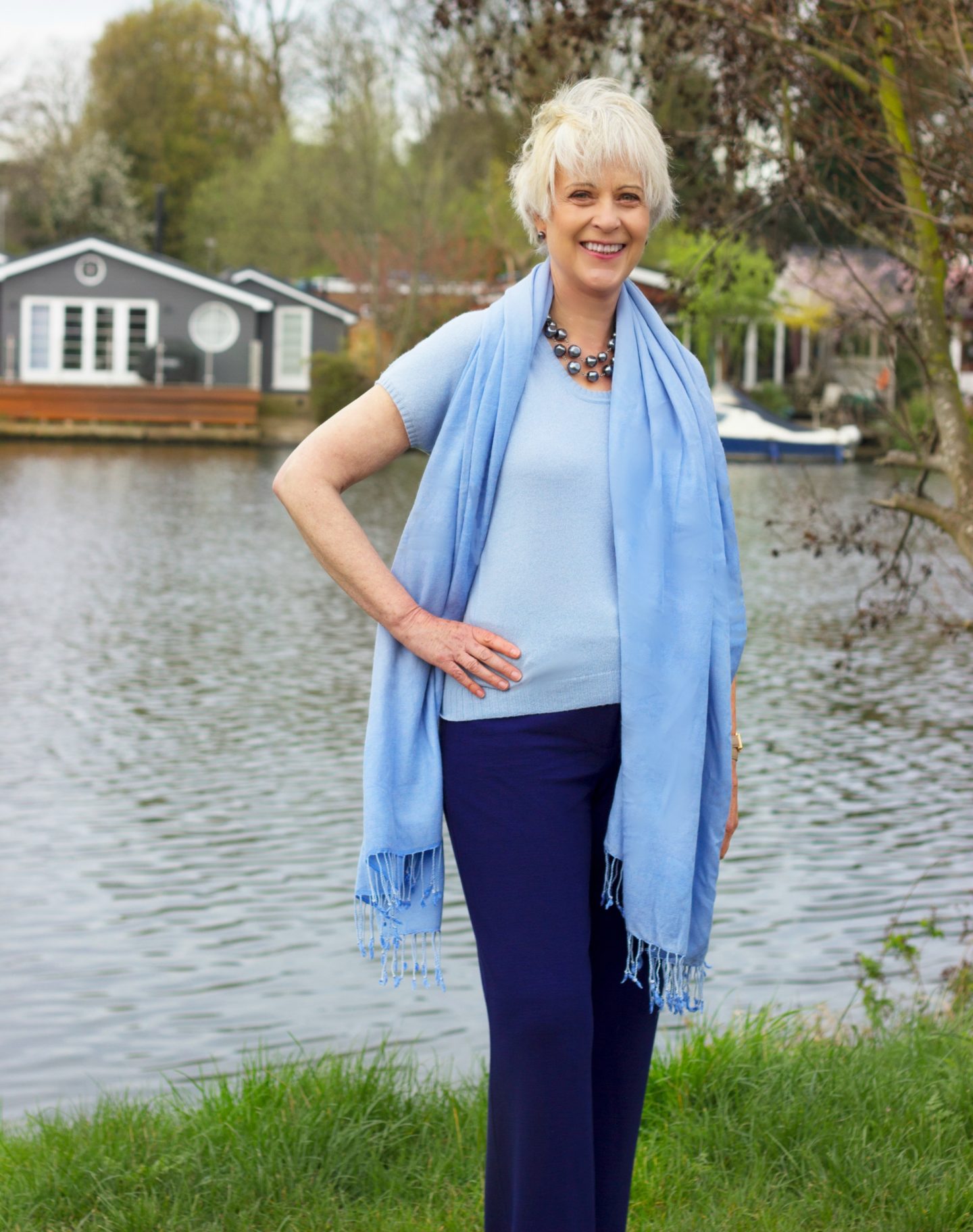 I have teamed the sweater with the Winser London wide leg crepe jersey trousers (they are washable) in french navy. In the above image I have slung a cashmere pashmina over my shoulders. I bought this one whilst visiting India about 10 years ago (similar) Grey glass bead necklace bought in France a few years ago. (Similar)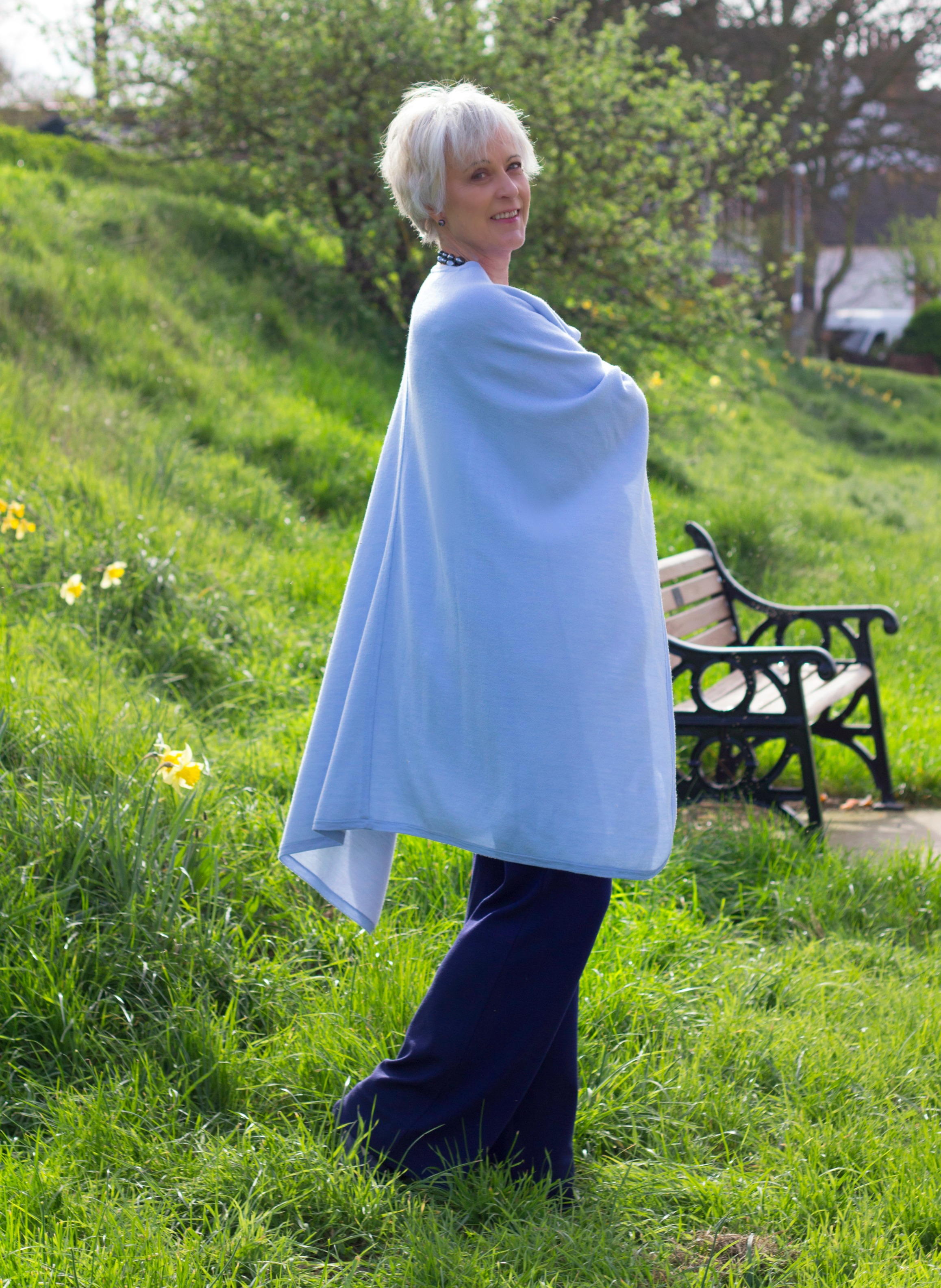 It was very windy and chilly the day of the photo shoot so I was very grateful to wrap my blue chambray Winser London reversible cape round my shoulders. This cape has been in my wardrobe for a couple of years. See how I wore it in March last year. I wear it all year round. It is particularly useful in the summer months over a cotton dress.
All photos taken on the banks of the river Thames near Kingston by photographer Laura Hines. Follow her on Instagram. She has recently posted some stunning photos of New York.
Linking up to Notdressedaslamb.