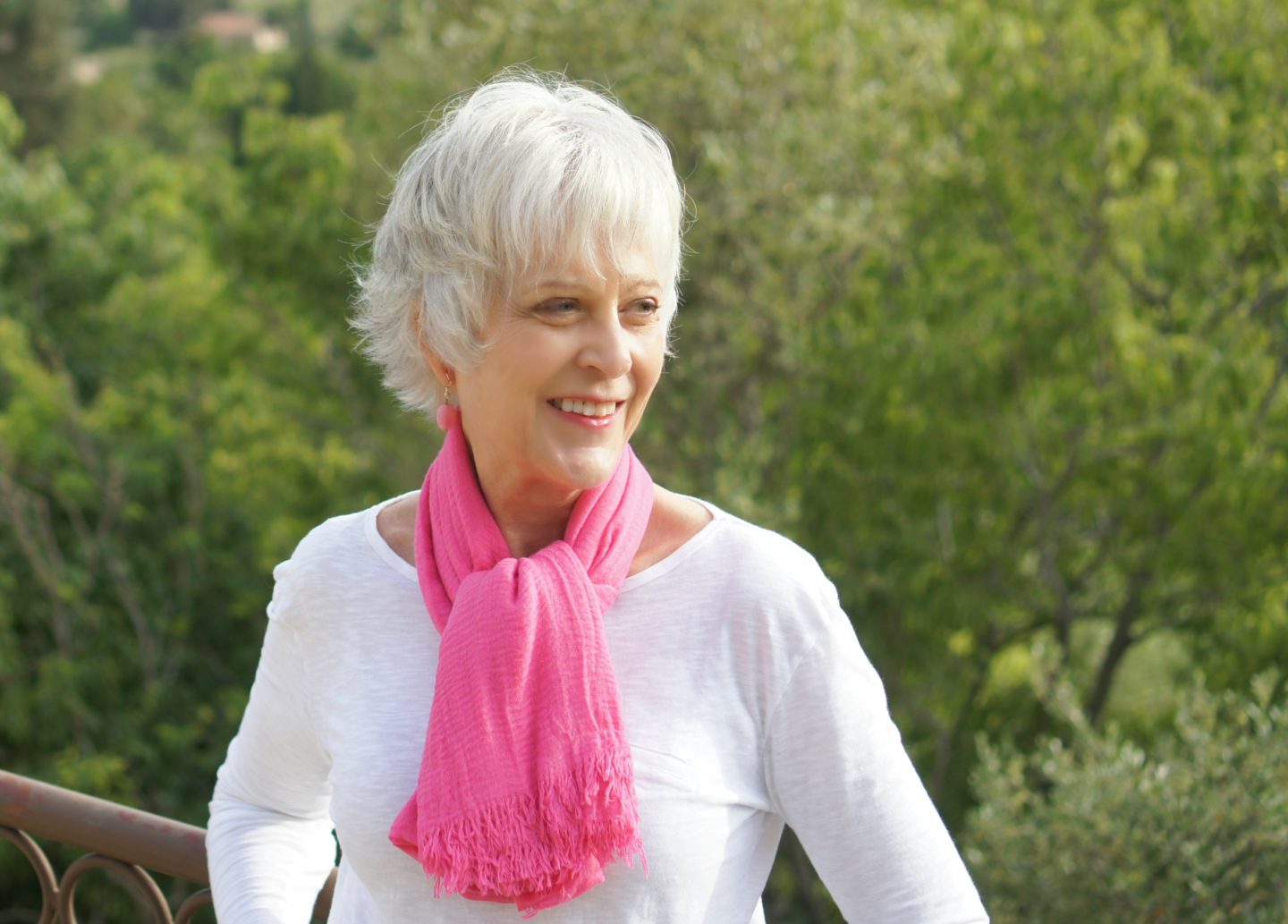 Following all your lovely comments regarding my relatively new St.Tropez haircut I thought I would give you an update on my latest "hair look". Whilst on one of my visits to the market last week I popped in to the JeanLouisDavid salon and Sandra gave my hair a quick trim. She left it roughly the same length just tidying up the back and fringe plus taking some weight from the top.
Pink scarf from market similar US and UK. Earrings some years old similar.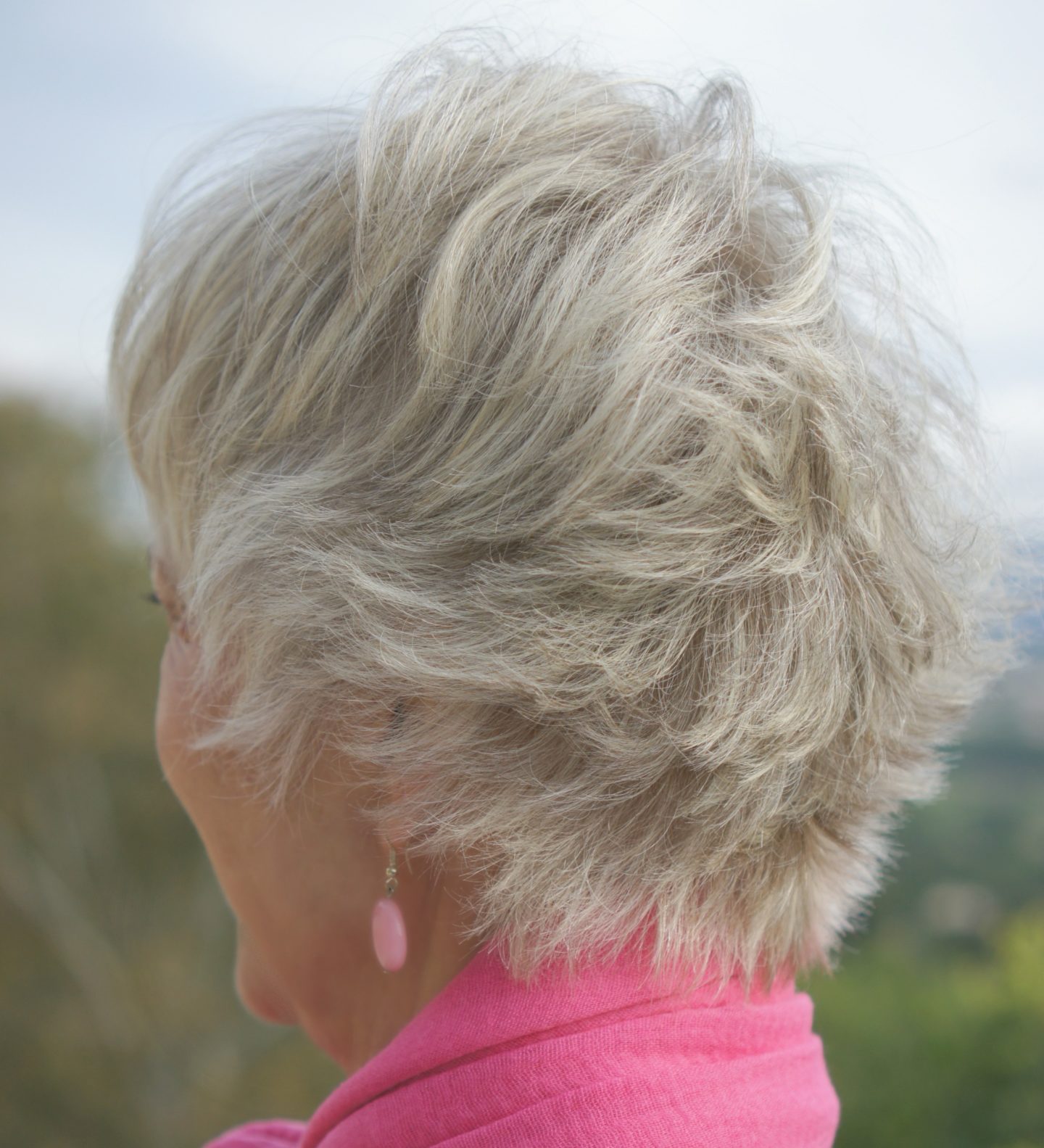 She also treated it with a colour gloss to add more shine. Sometimes grey hair can look a little dull. This will slowly fade over the next four months without showing any demarkation lines.
She then styled it casually by just running her fingers through my hair whilst using the hairdryer. Incredibly quick and easy and adds a touch of bounce.
HAIR PRODUCTS I CURRENTLY USE:
Now for my routine. I wash my hair approximately twice a week using L'Oreal serie expert silver shampoo. The shampoo is a deep purple (reminiscent of the traditional blue rinse popular in my mother's day). It helps to keep my hair a silvery tone and prevents it going that horrid brassy colour. I then add Kerastase discipline fondant fluidealiste conditioner. This helps to tame my hair and stop it going frizzy, which it tends to do when the weather is damp or humid.
If I want a bit of shine I will use Kerastase Chroma cristal shine perfecting mist after blow drying. As I like my hair slightly tousled I blow dry my fringe while damp but leave the rest of my hair to air dry to about 80% and then smooth it with a medium size roller brush.
Finally if it is a bit windy or damp I give my hair a spritz with L'Oreal tecni Art fix design. I find it softer than the traditional hair spray. You can still run you fingers through your hair without that sticky feeling .
UK LINKS FOR HAIR PRODUCTS:
SIMILAR SCARVES AND EARRINGS:
PS. Apologies to my email subscribers if you were not able to open my last post on my visit to St. Tropez market. I upgraded my blog which caused the tech gremlins to cause problems! If you want to catch up with my antics in the market click here.