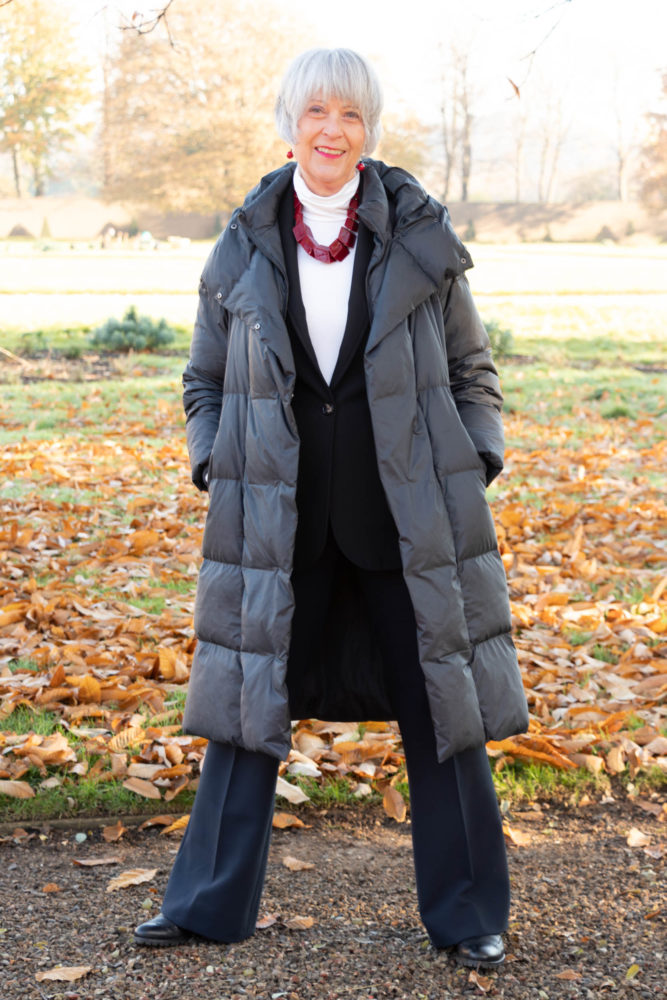 How to wrap up warm. It is cold outside. It has suddenly turned really cold here in London. The temperatures are below freezing. When it is this cold layers are essential. I am wearing my favourite thick black puffer coat originally from Gerard Darel (Cos have similar). Underneath I have layered my classic black jacket from MeandEm. They offer some of the best tailored jackets on the market. They are quite expensive but in my opinion worth the initial outlay. As a base layer, I am wearing one of my Uniqlo thermal polo neck sweaters. Turtleneck neck thermal sweater from Uniqlo (US link). I have another one in navy. They are so useful when it is really cold.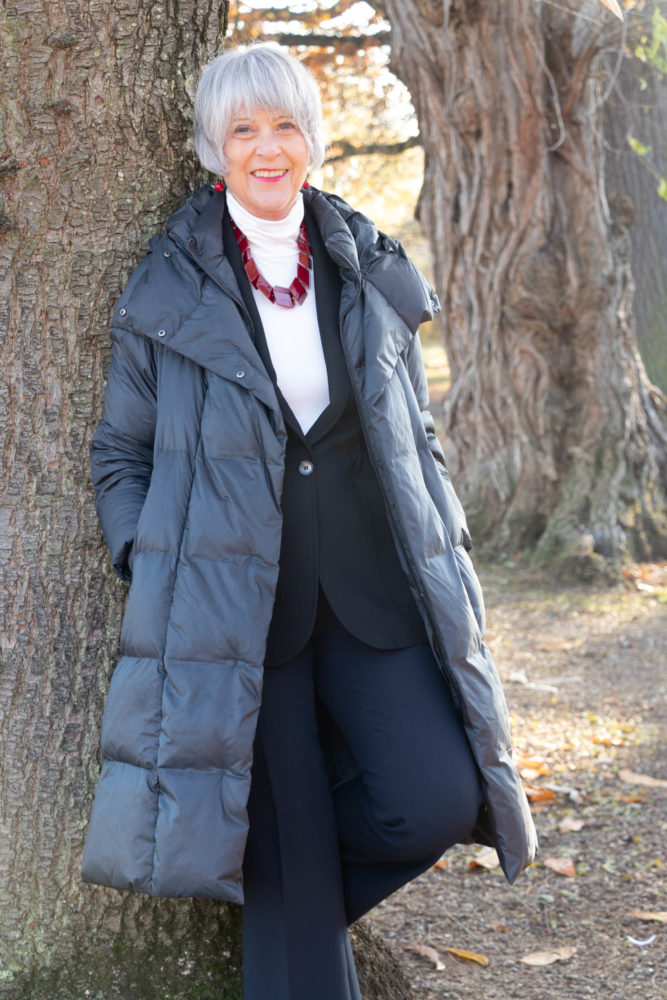 The necklace is very old originally from Jaeger. Earrings from St.Tropez market. Similar at Esty.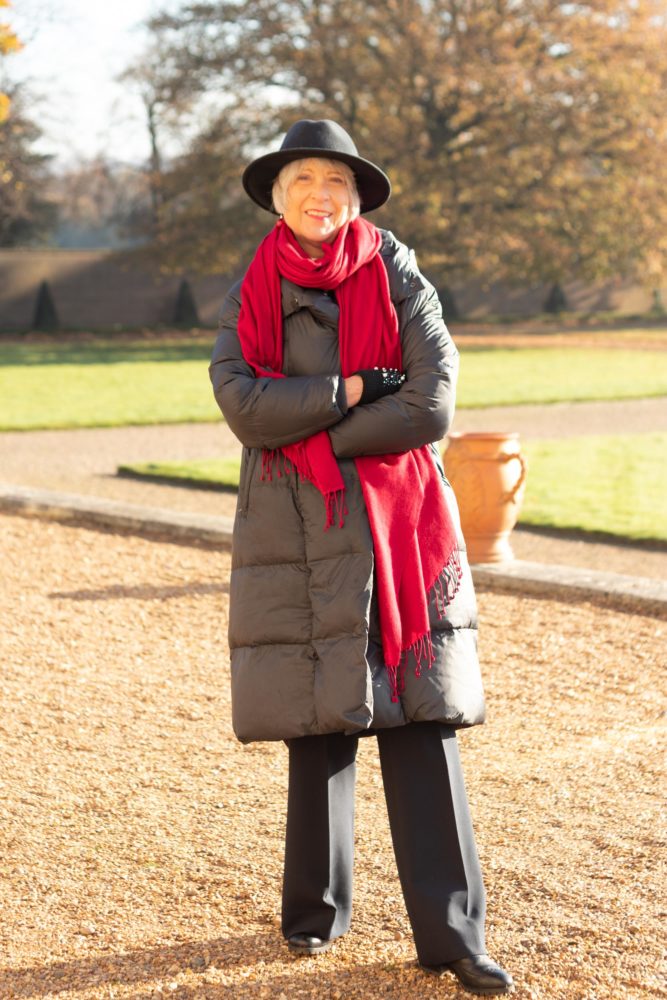 More layers. This time the addition of a very large cashmere scarf. Again many years old. If we are able to get to France over Christmas and the New Year I will see if I can find something similar. The last batch we had sold out very quickly. Etsy has a few similar (US link).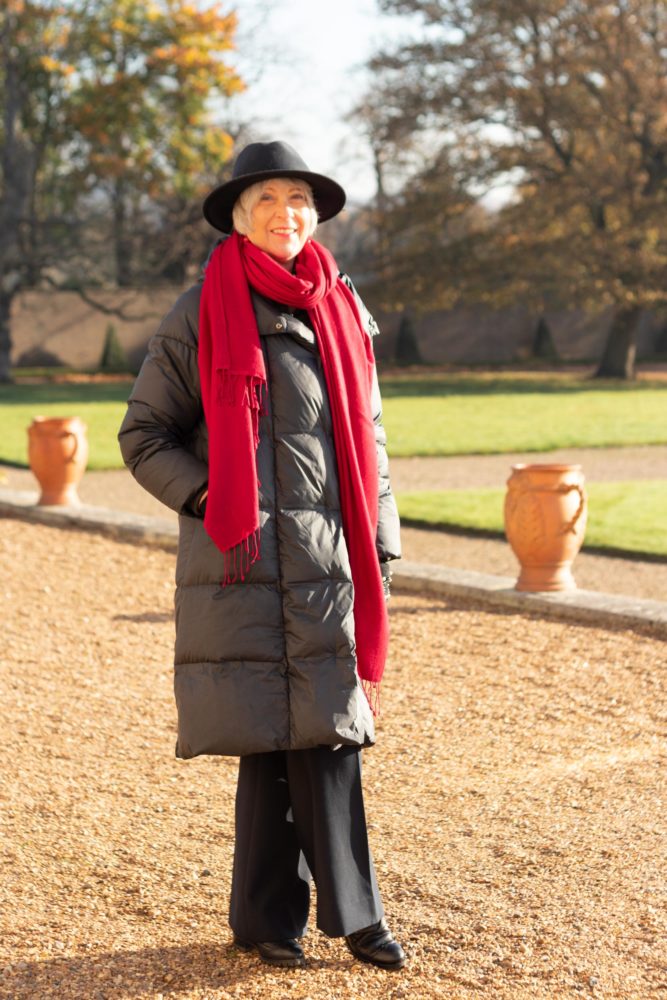 Finally a trilby hat. It is really important to keep your head covered when it is cold. This is because we lose a lot of heat through our heads, a bit like losing heat via an uninsulated roof.
You can see me wearing the same puffer jacket in the Jardin de Luxembourg Paris in 2018.
The photographs were taken in Ham House gardens by Laura Hines. Follow her on Instagram
How to wrap up warm. It is cold outside.
If you need a new puffer coat now might be a good time to buy one as many of the styles I have selected below are reduced in the sales.