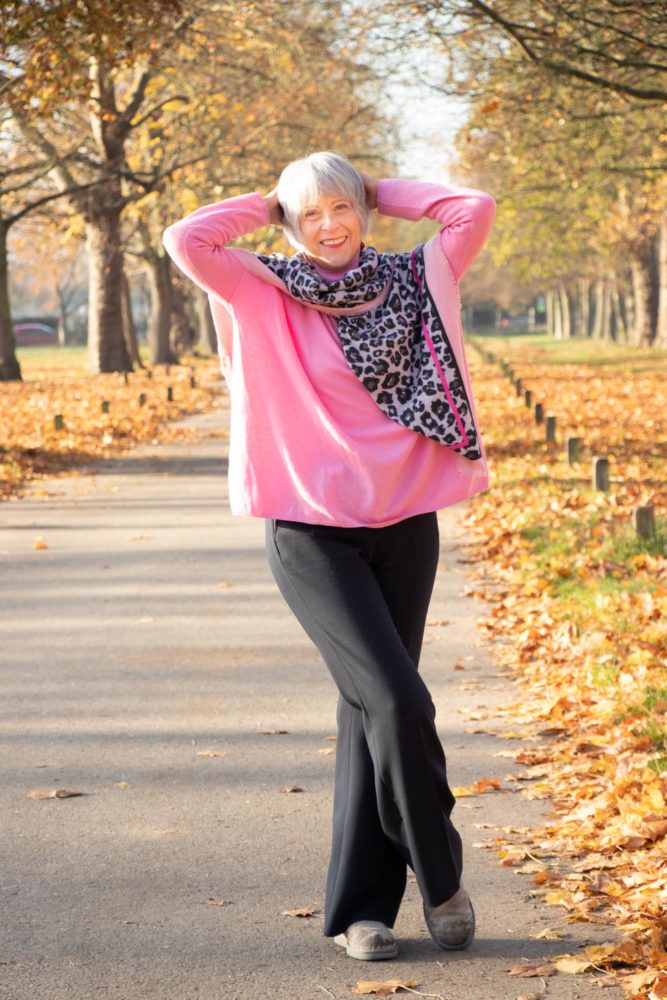 How to layer with the use of accessories. The gorgeous bright pink cashmere sweater I am wearing is from the NRBY range at John Lewis. I bought it last year and absolutely love it. It is so warm and cosy and the shape is very flattering. They still have XS left. It does come up large. My navy wool trousers are from MeandEm. I have had them for a few years. My cosy boots are from Uggs (US site) (UK site).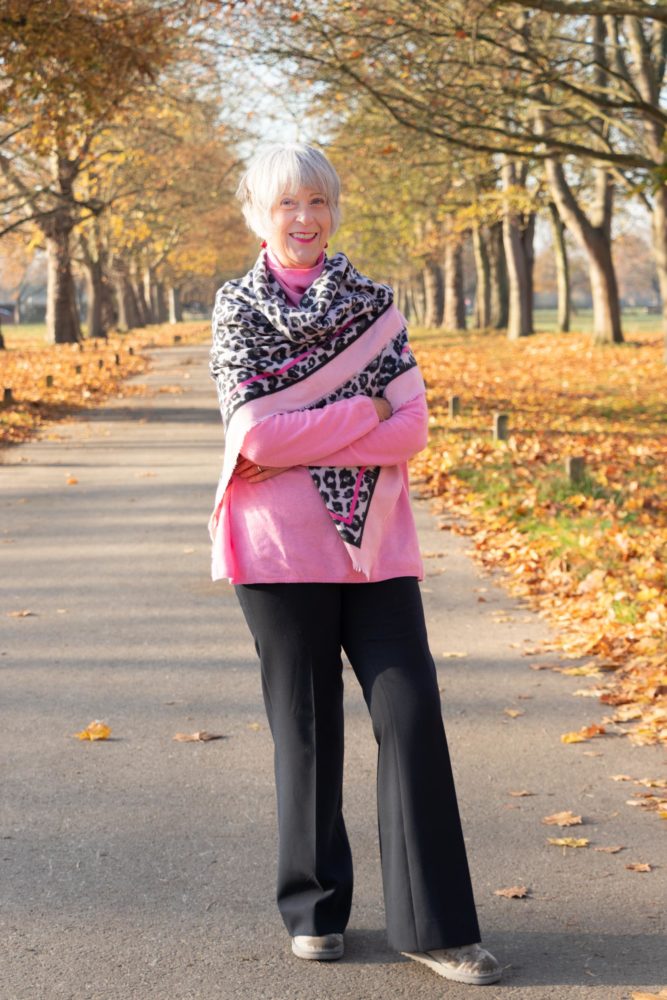 My pink leopard print scarf was from St.Tropez market a few years ago. I have found a few similar on Etsy.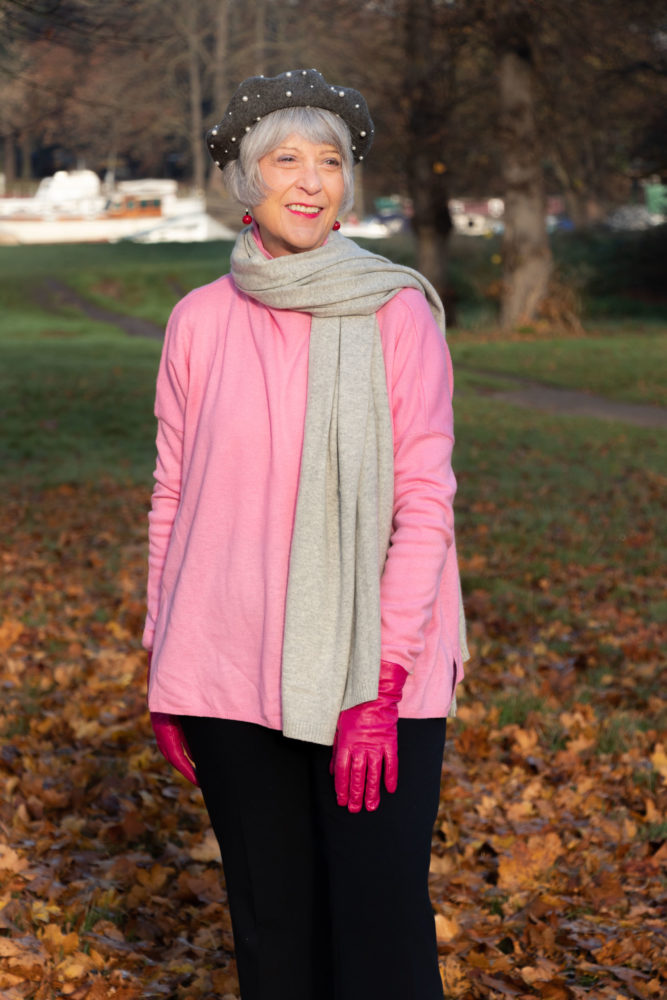 My pearl beret again St.Tropez market. Similar below:
Long grey cashmere scarf many years old. Similar below: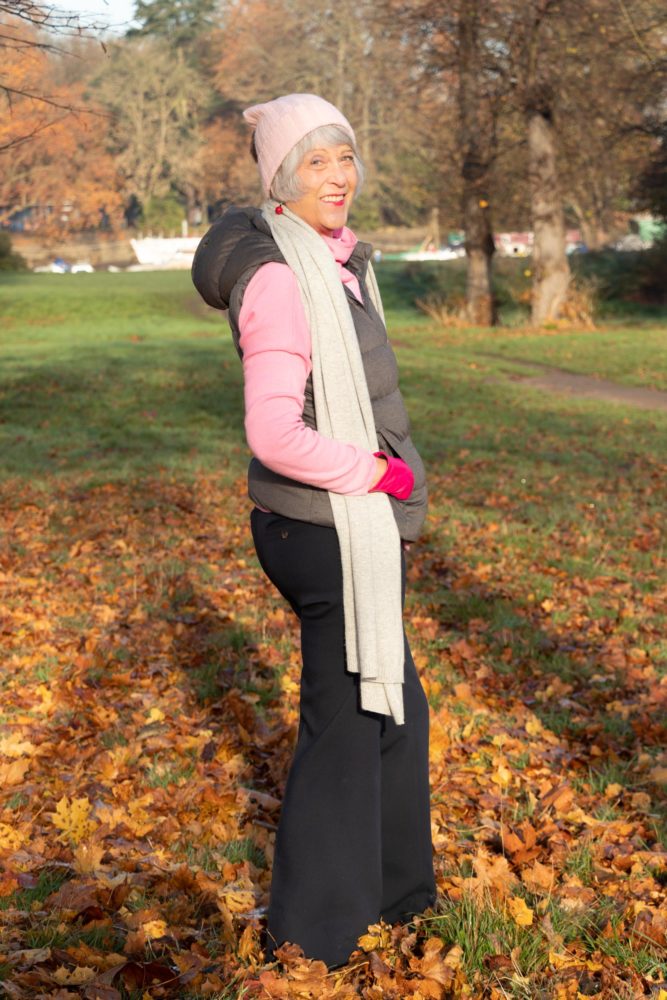 Or how about adding another layer with a hooded puffa jacket. I think mine was from Uniqlo a few years ago. Uniqlo does excellent ones (UK link) (US link).
You can see how I styled my pink sweater under my green velvet jacket here.
How to layer with the use of accessories