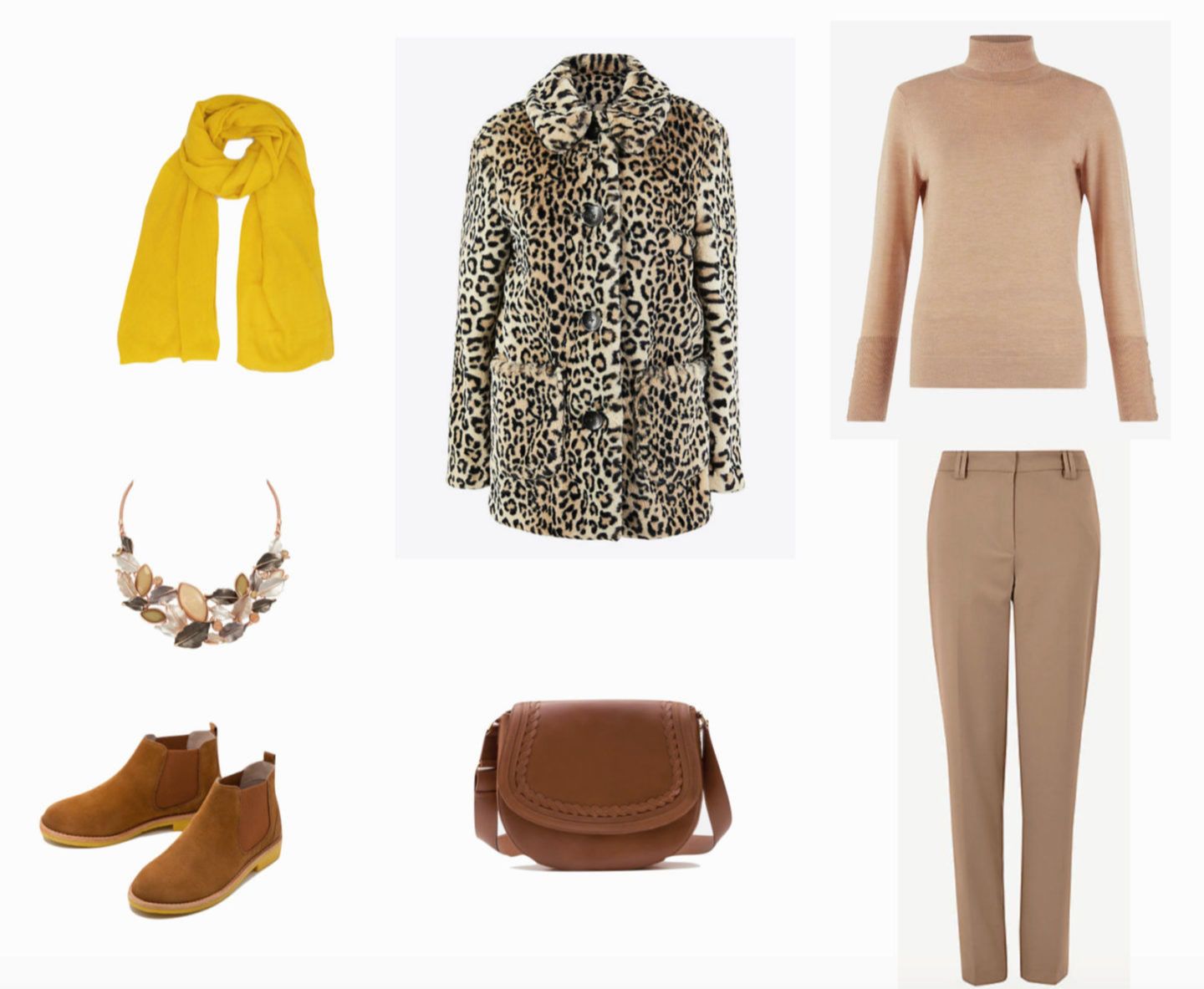 Animal print of all varieties seems to have settled down as a classic in our wardrobes. Both summer and winter animal prints are now available in the shops and online.
Personally I like a touch of animal print, except for snake which is very popular this season. The reason for this is that I have a phobia of snakes so will be giving this trend a miss.
Details of above: Yellow scarf from a selection at Chicatanyage shop / Animal print coat MarksandSpencer (US link) / beige polo neck sweater JohnLewis&Partners / necklace Eternal collection / beige trousers Marks&Spencer (US link) / Brown ankle boots Boden / Brown crossbody bag Boden.
In my opinion a little animal print in an outfit goes a long way. I prefer to add a touch rather than feeling overwhelmed by the look. Last year I did however buy a red animal print tunic which you can see me wearing here. Very adventurous for me but I did get a lot of wear out of it. It looked especially good worn under a black or navy coat.
If you are a fan of this trend these animal prints could be a fun addition to your wardrobe.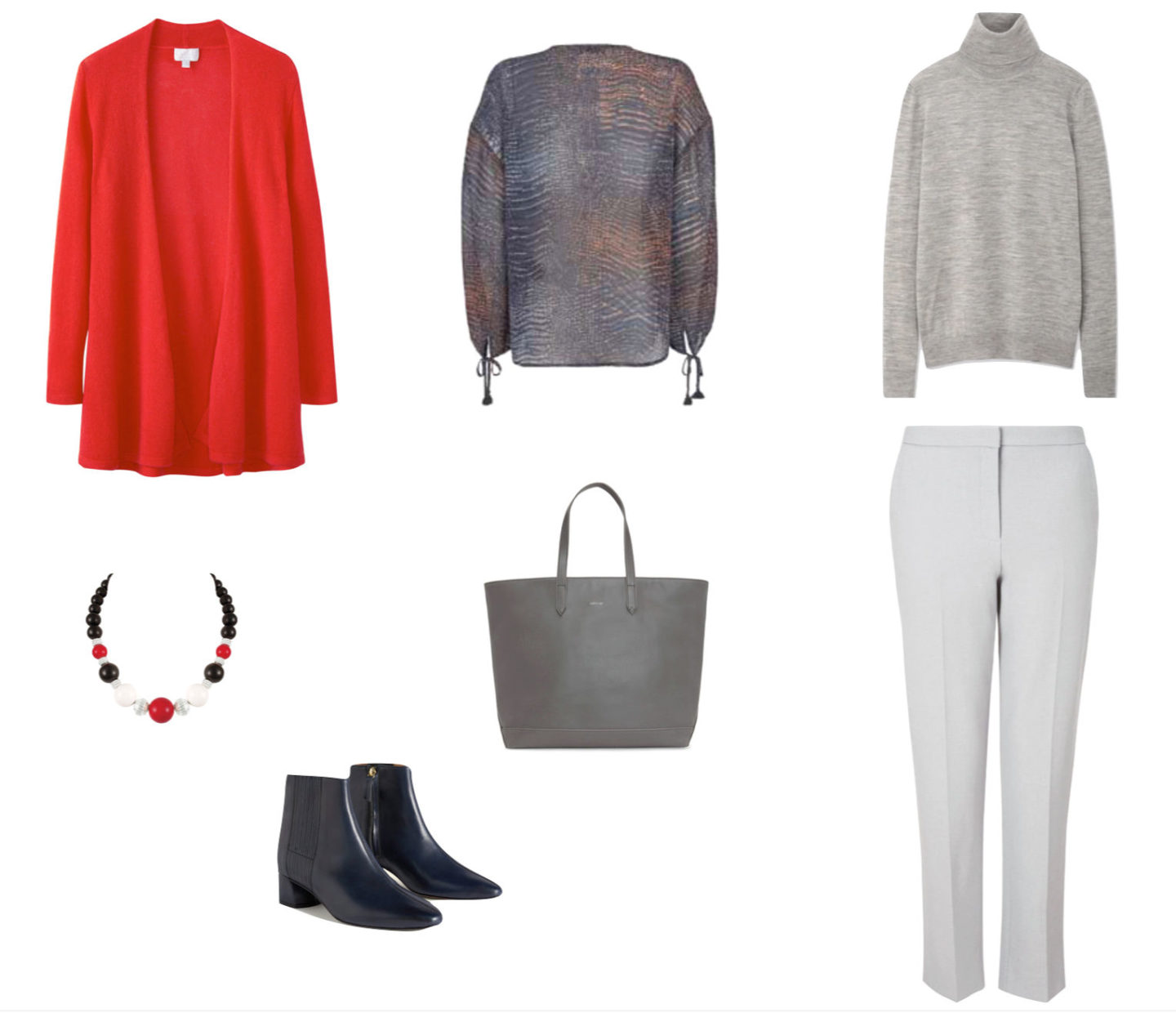 A subtle addition of a snake skin top teamed with a neutral palette. Less is more when it comes to this look
Details of Above: Red long line cardigan Pure collection at JohnLewis&Partners / Subtle animal print top Mint Velvet / Grey polo neck sweater Uniqlo / Bead necklace Eternal Collection / Grey hold all Mat & Natt JohnLewis&Partners / Grey trousers JohnLewis&Parnters / navy ankle boots Jigsaw.