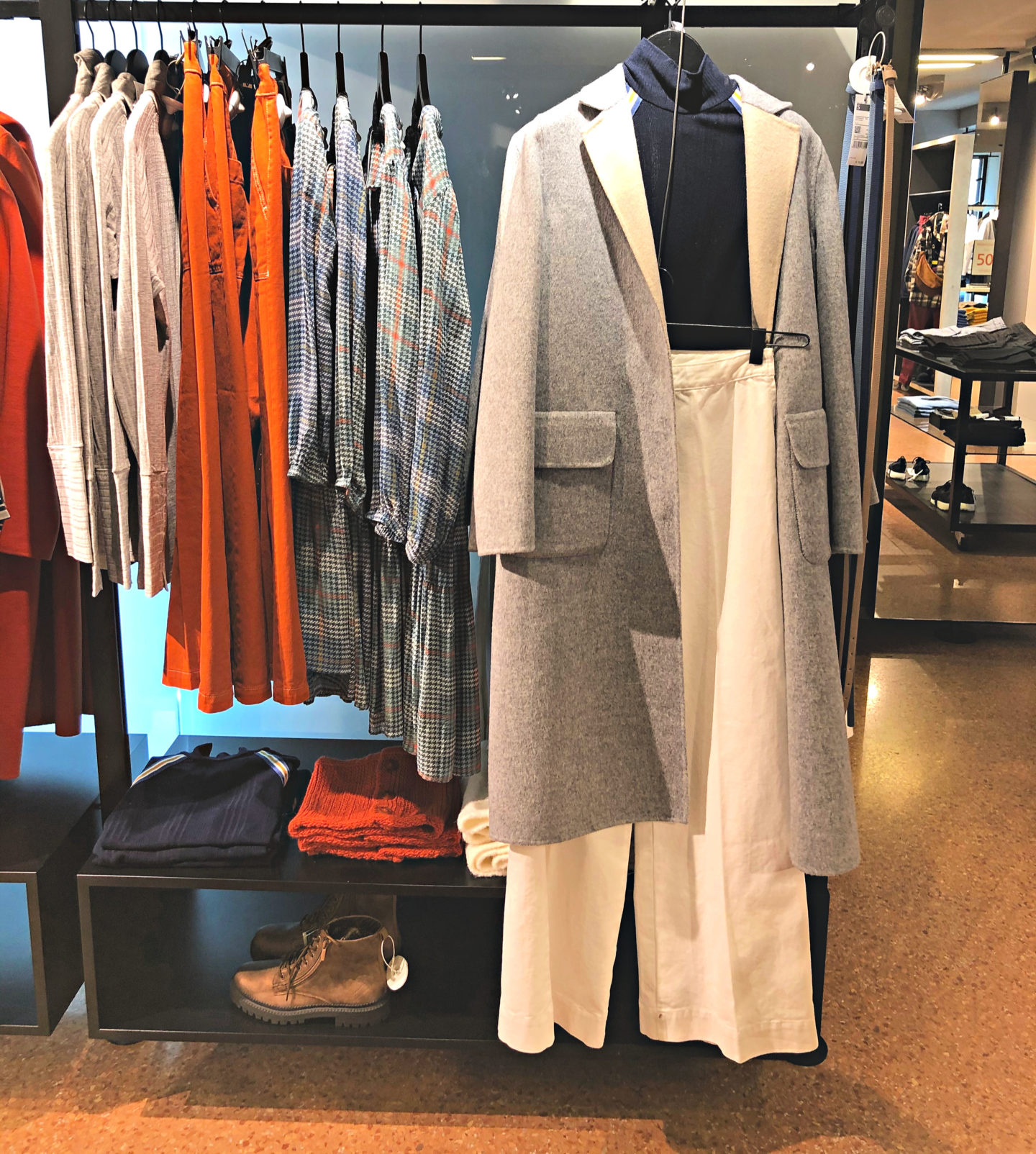 As soon as I arrive in France I look forward to the first opportunity I get to visit the market in St.Tropez and make a tour of the shops. I take the early morning bus from our village, which takes only about 20 minutes to arrive in the port of St.Tropez, that is out of season, during the summer months it can take up to an hour. After doing my grocery shopping in the market I decided to take a stroll down the side streets and have a look in the shop windows.
I was interested to see what colours were being displayed in the shops this season. Definitely neutrals, many of them quite dark and sombre. Interestingly there did not seem to be as much rust and orange as I had noticed in London. More blacks and greys with some camel and maroon.
I fell in love with the grey coat above. Styled with cream trousers and a dark polo neck, great for this time of year. I was sorely tempted as it was marked down by 50%. However I resisted as I have enough coats in my wardrobe already.
Black and maroon with touches of white, very chic. The French do love their sneakers. Most of the women in the market were wearing a version of the sneaker. They were also very much in evidence on my recent visit to Paris.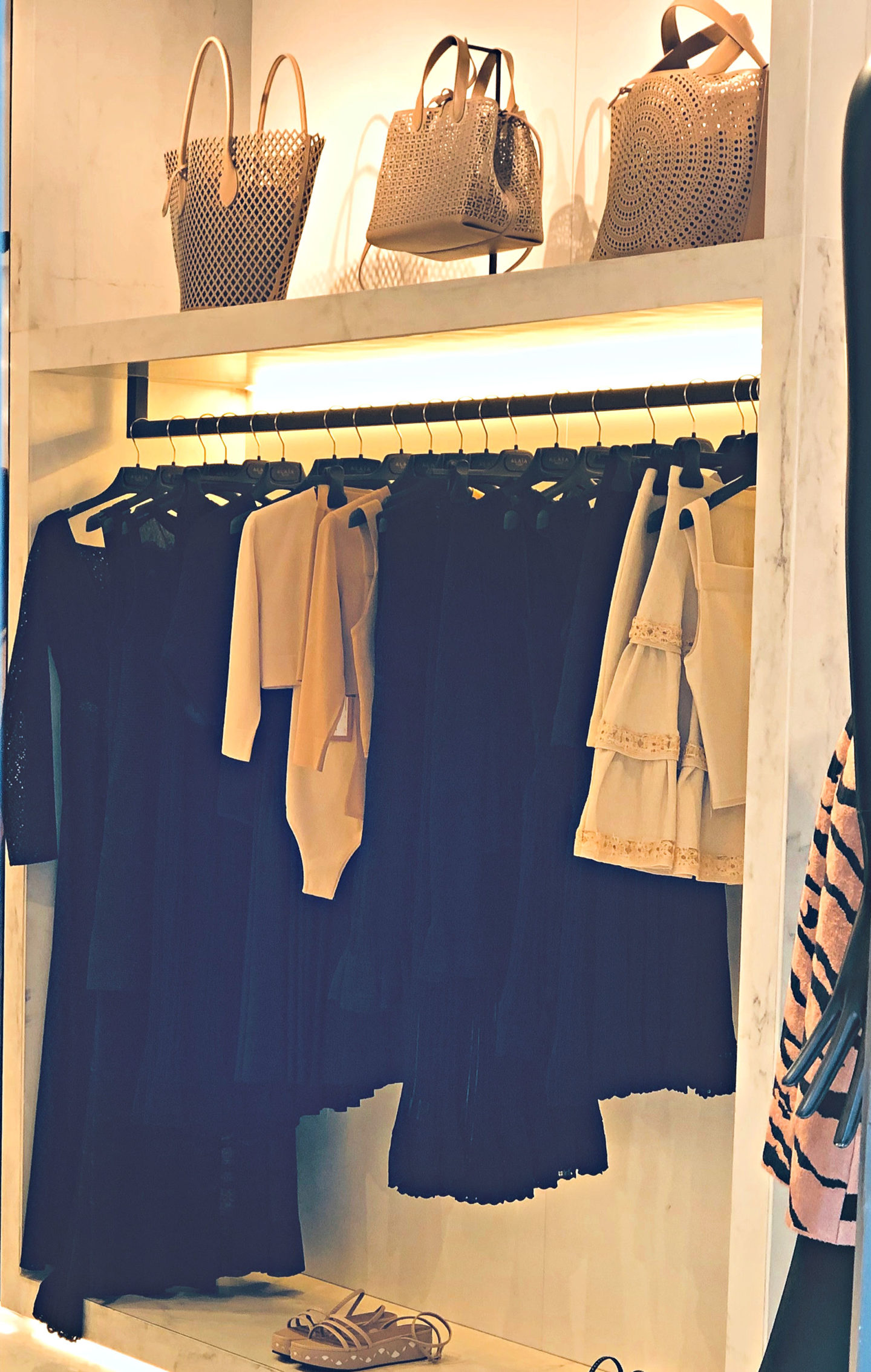 Camel and black a classic combination. A beige handbag is such a useful addition to any wardrobe.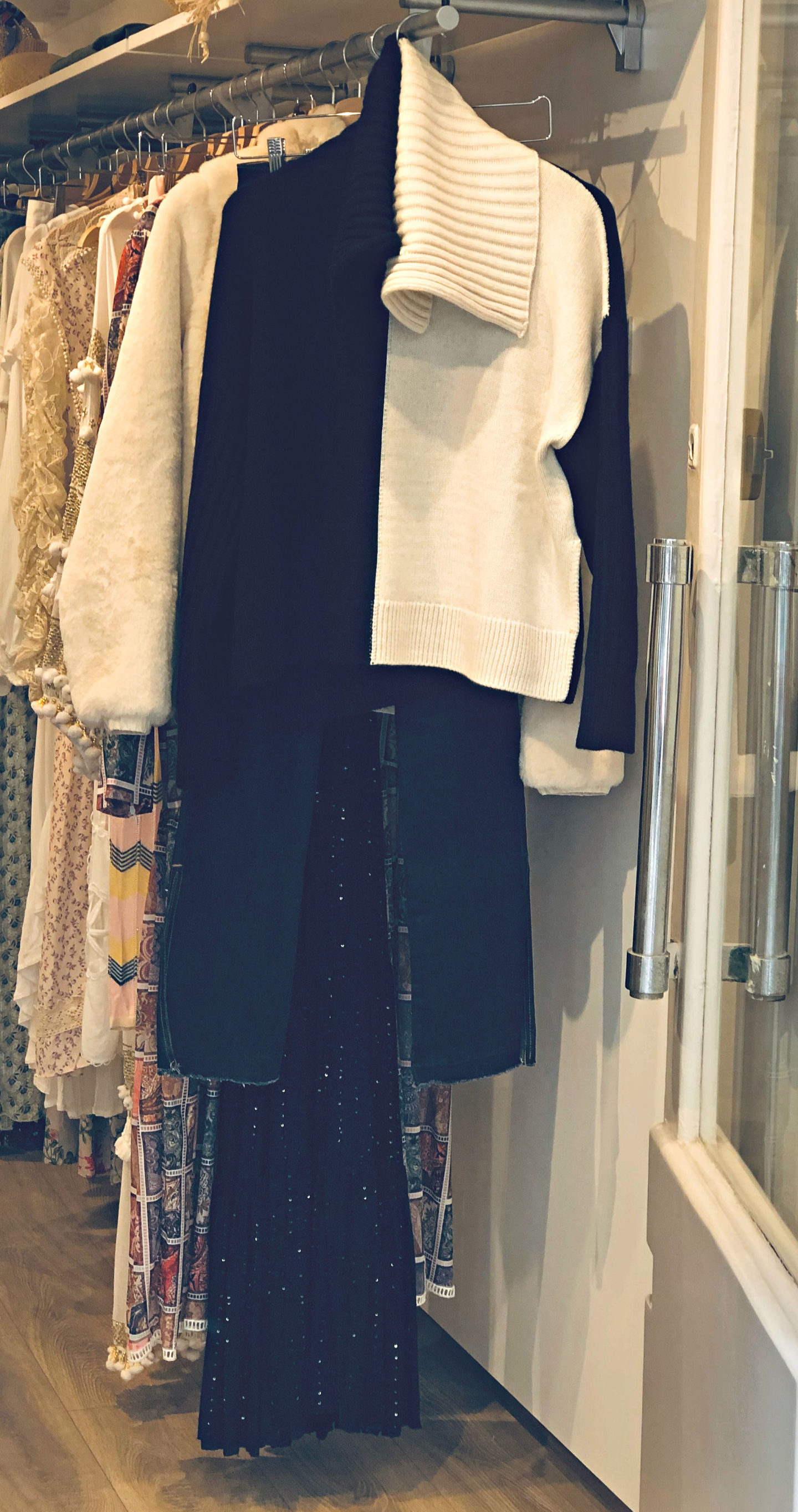 Cream and black, another winning combination. The other afternoon I spotted a woman in our village wearing a pair of slim black trousers with a gorgeous chunky cream sweater.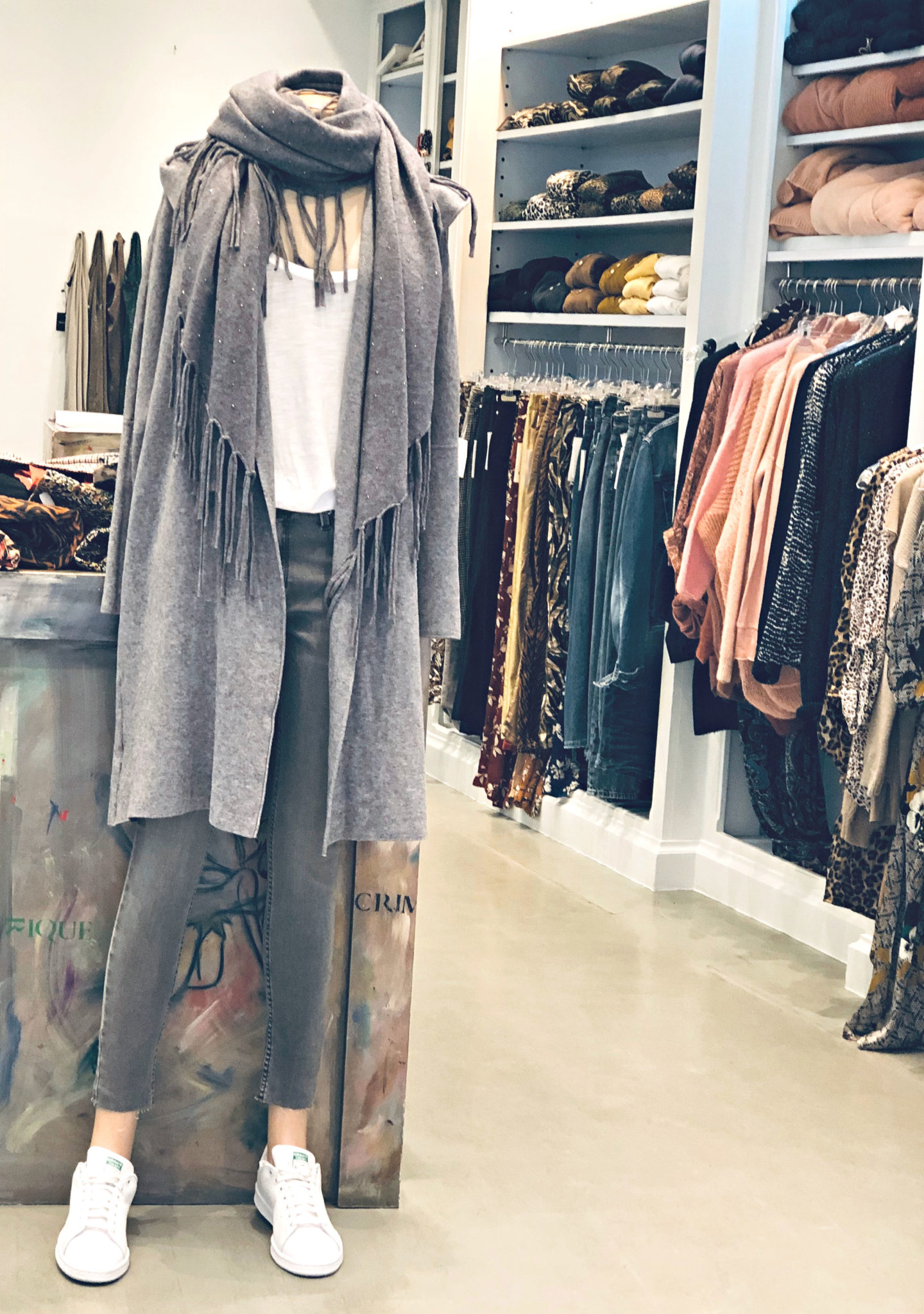 The outfit above is a great example of what I would call a "St.Tropez look". Skinny jeans with a white tee-shirt, loose coat/jacket, white sneakers and fringed grey scarf. Simple yet chic and a touch bohemian.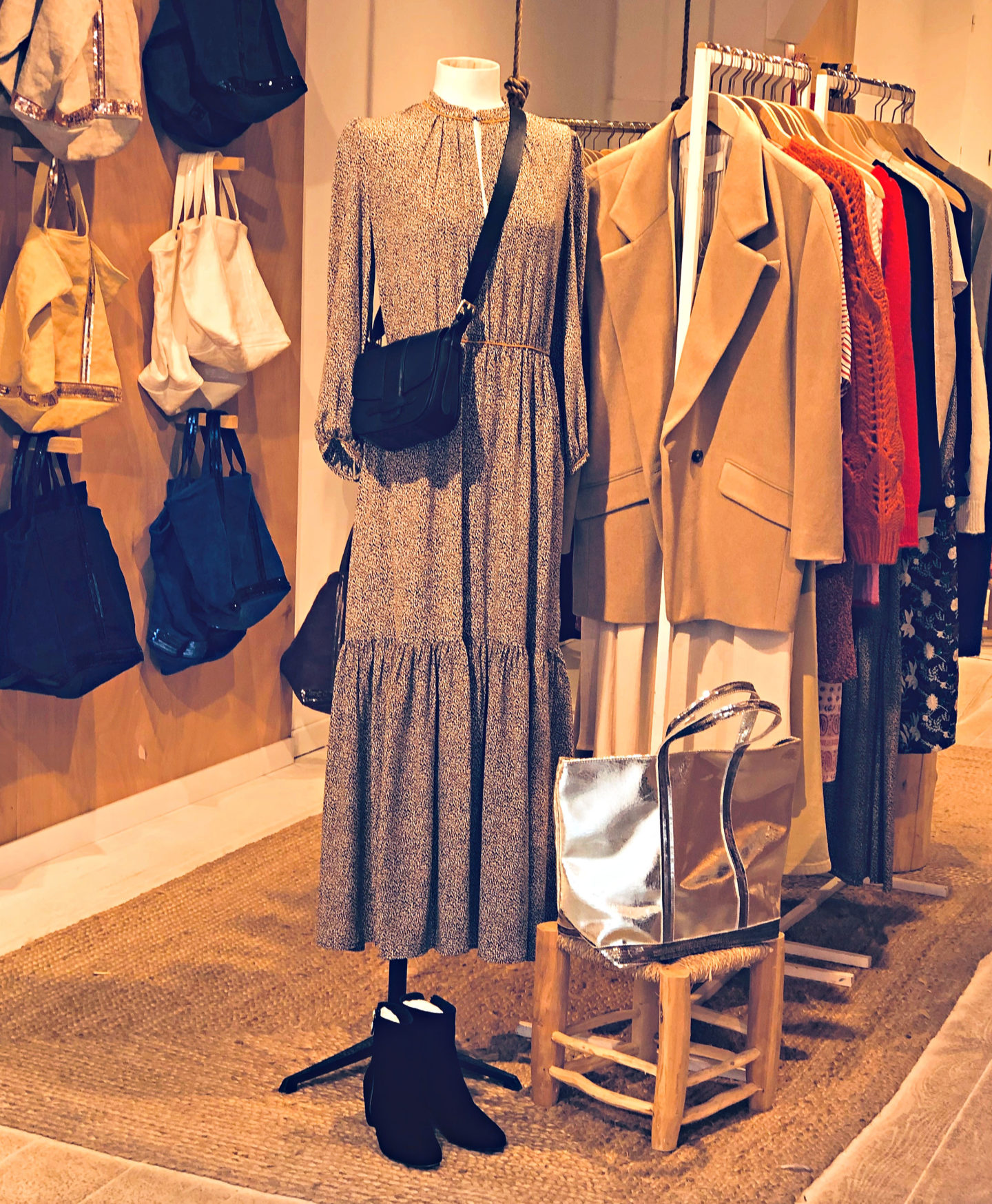 I also saw quite a few women in print maxi dresses worn with a light blazer and ankle boots.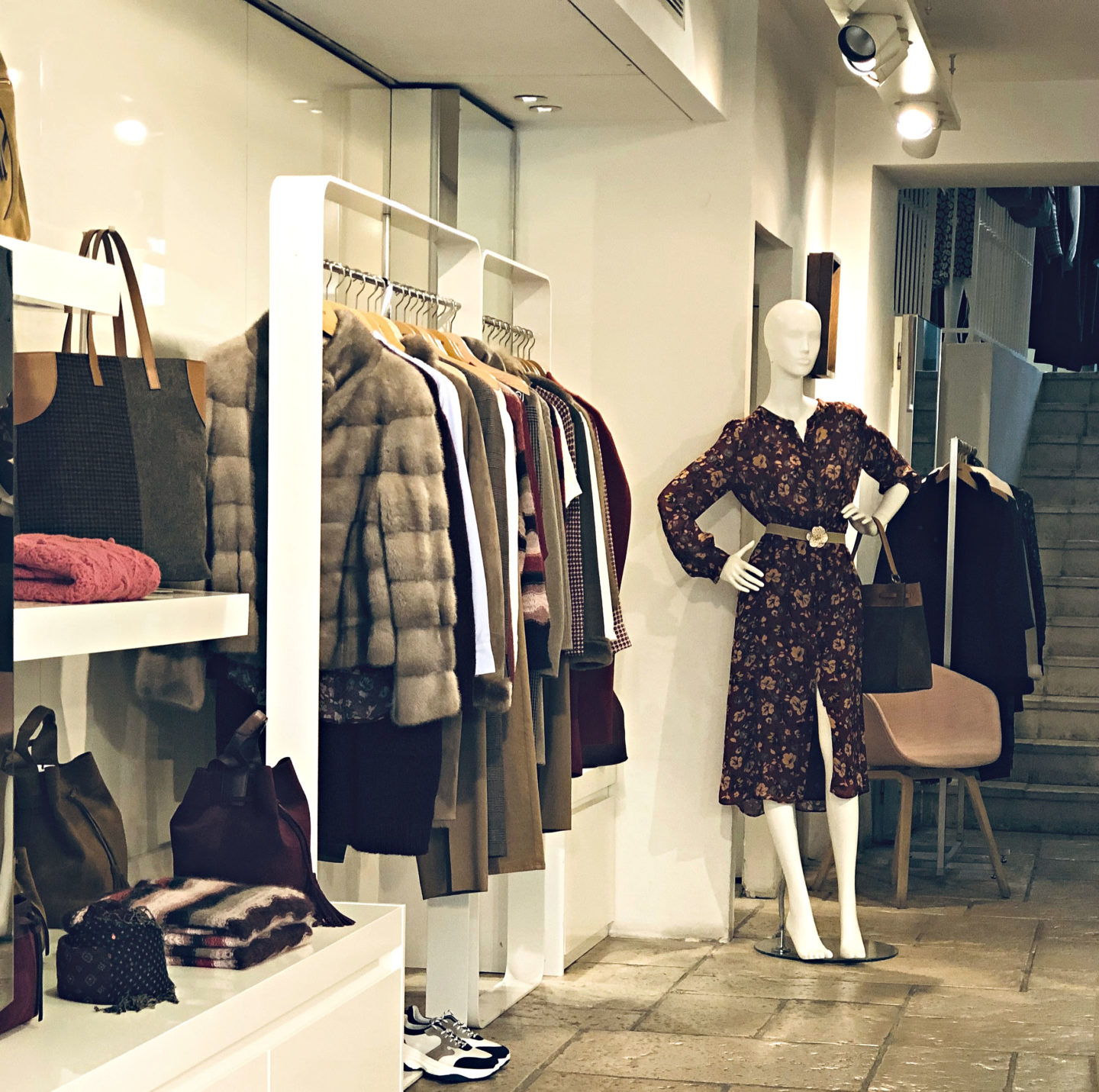 Gerard Darel, one of my favourite french brands. JohnLewis&Partners have a good selection, many items currently reduced. Gerard Darel is pricey so I tend to wait for the sales. I bought a lovely puffa coat in the shop above last year. As many of the shops close for the winter season there is a massive sale of stock the last weekend of October. I am saving up my euros.
You can view my visit to St.Tropez market here.
JohnLewis&Partners have an excellent 20% off Fashion Event on at the moment. Definitely worth a look.