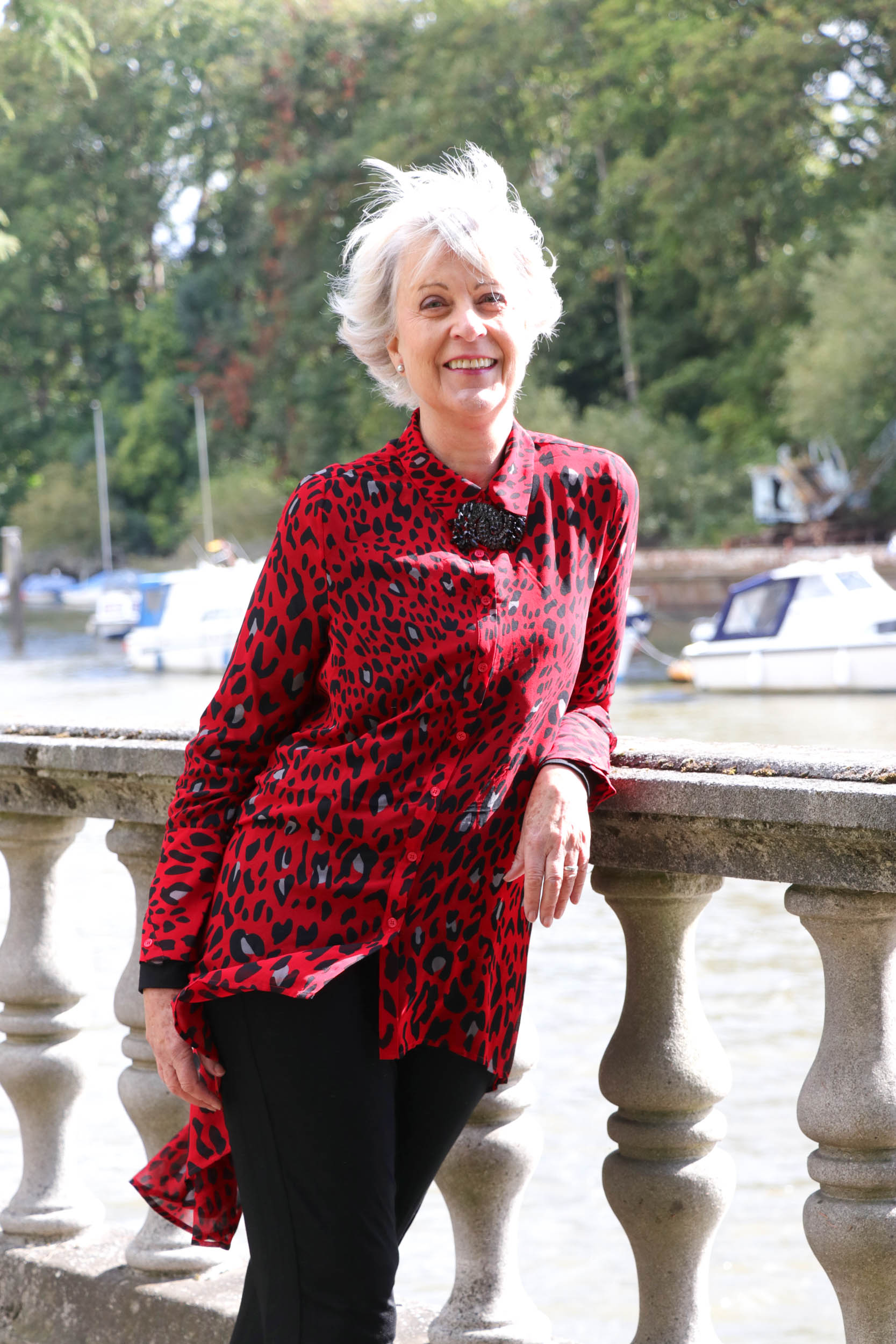 Animal prints to suit different colourings
You may well have been inundated with posts on the animal print trend. They are arguably the most popular trend this season. Animals of all varieties are prowling the streets and invading our wardrobes this Autumn. Do you love or hate them?
One of the challenging factors of this trend is the colouring. In real life, these wild animals have coats of spots or stripes in the warm tones of brown, tan and beige. These tones work well as camouflage in the wilds of the African bush. However, they may or may not suit our more delicate complexions.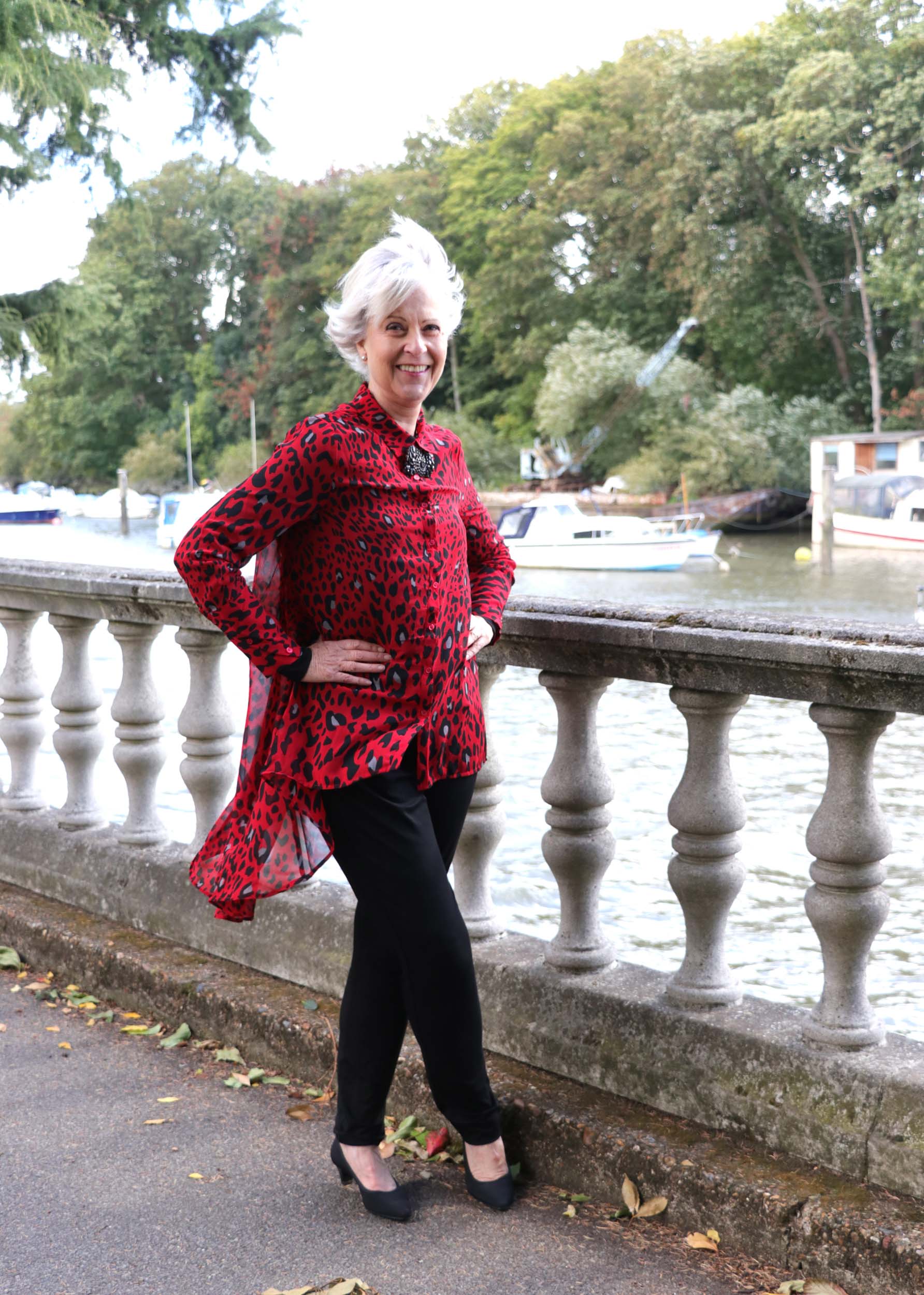 I normally stick to my own advice and add a couple of animal print accessories to my wardrobe. This season I thought that I would be more adventurous and try out this vibrant red print top from Mint Velvet. It is a mid-tone red with a balance of cool and warm undertones so should suit most of us.
If you are feeling a little more reticent about the animal print trend you might prefer to give a nod towards this look and add a couple of accessories to your wardrobe. If you are not wearing the item near your face you have a wider choice. A pair of leopard print shoes can add pizazz to a plain outfit. If you plan to wear the piece near your face I would advise playing it safe and choosing a colour that flatters your natural colouring.
Animal print accessories
I am getting a lot of wear from my cool toned scarf as shown in a previous post here.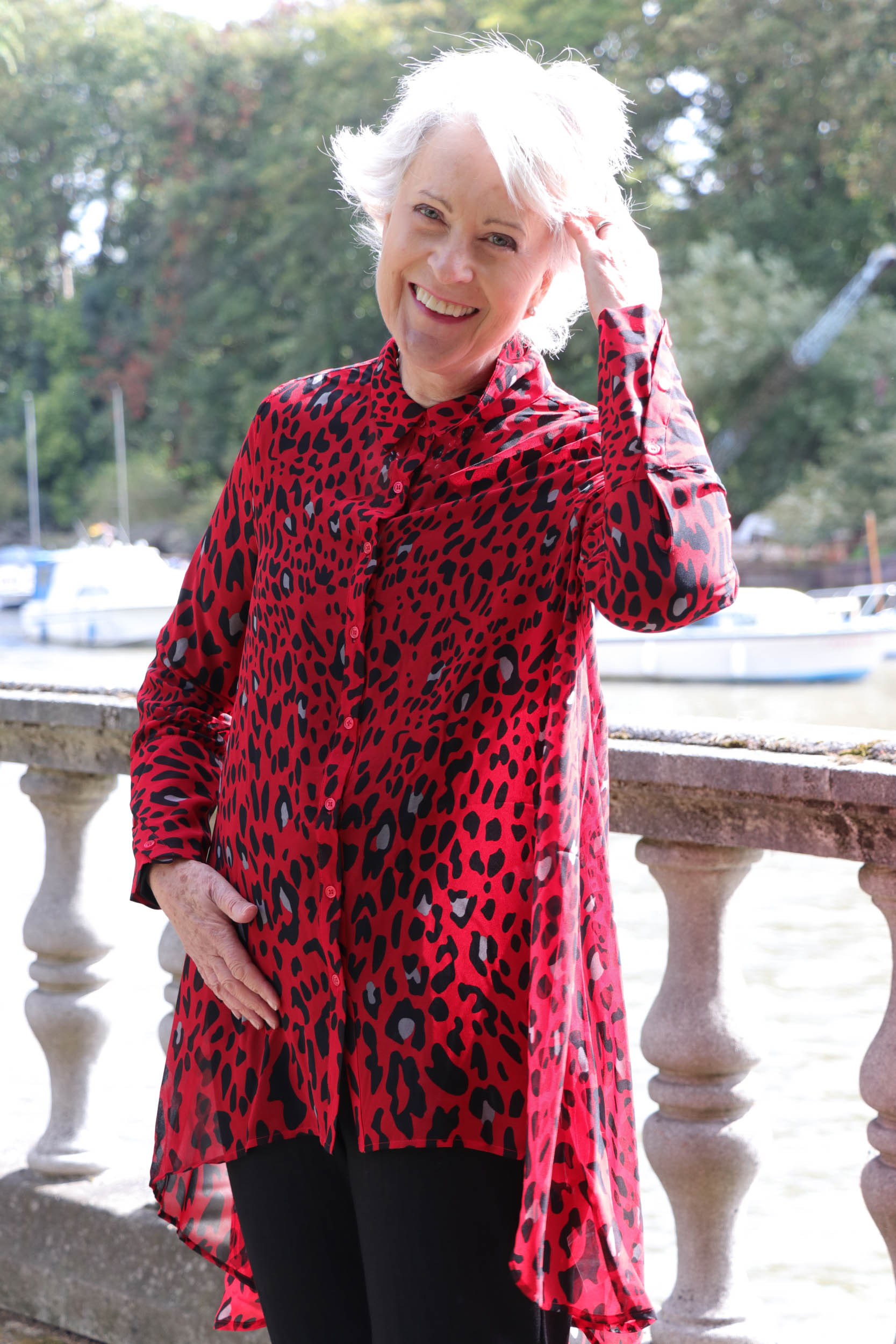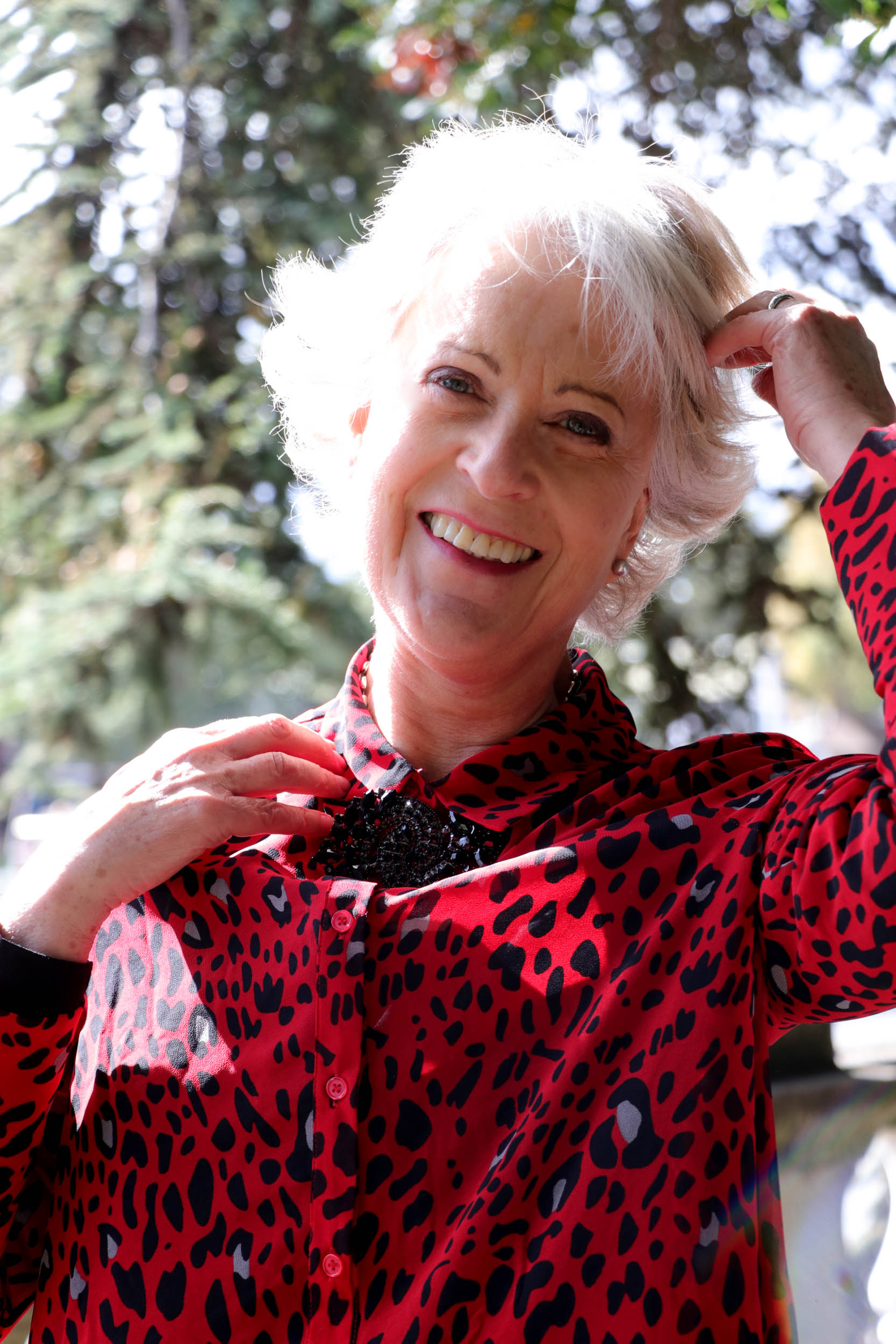 At first, I was not sure about this red top. I thought it might be too bright for me, however, each time I tried it on it grew on me and I finally decided to keep it. By mid-winter when the sky is grey and dark I like a bright colour to cheer me up.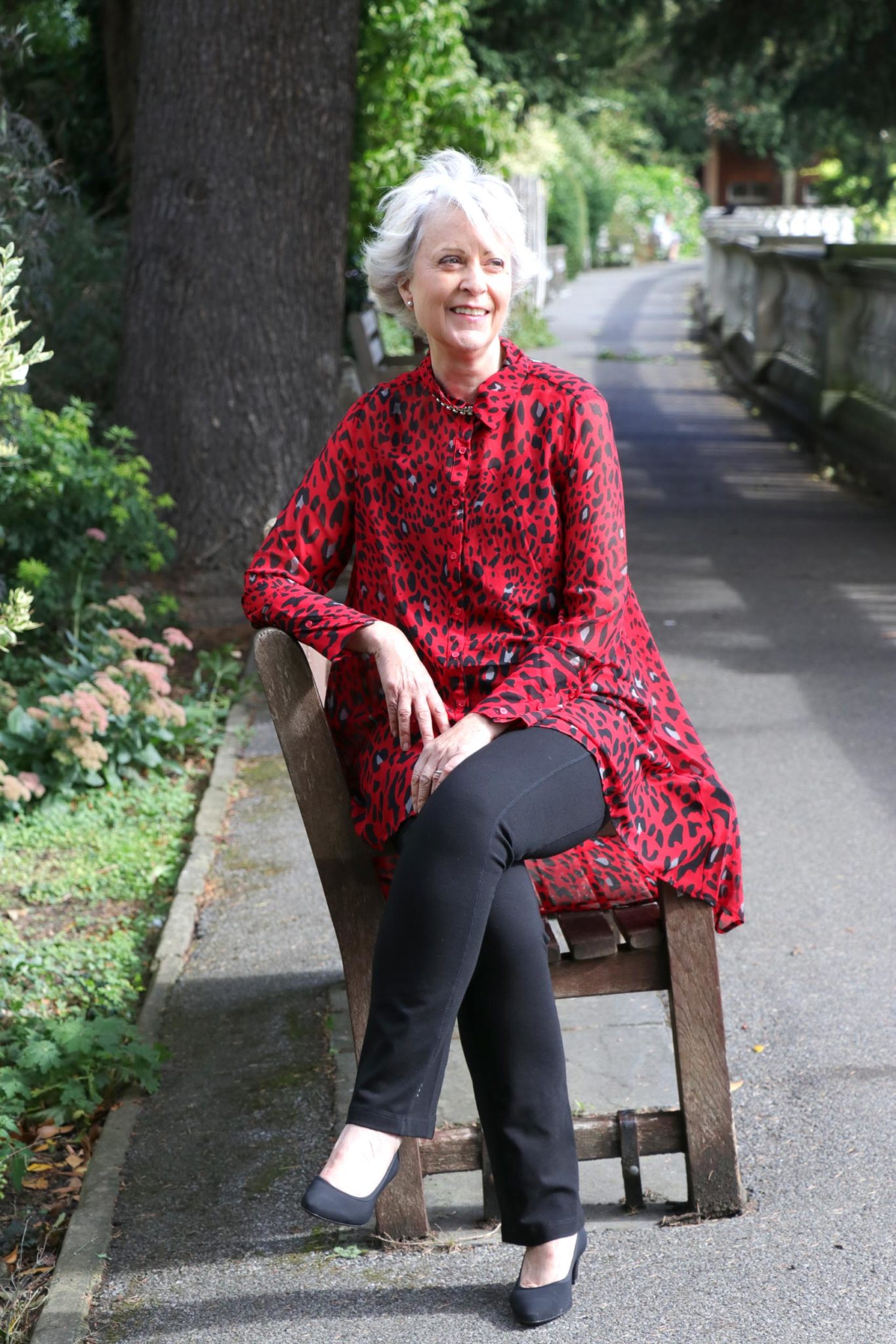 A selection of animal prints:
I have teamed my red leopard top with a pair of plain black trouser, several years old similar at Boden.
Over to you. Do you love or hate animal prints?
All photos by Laura Hines follow her Instagram. Location L'Orleans Gardens Twickenham