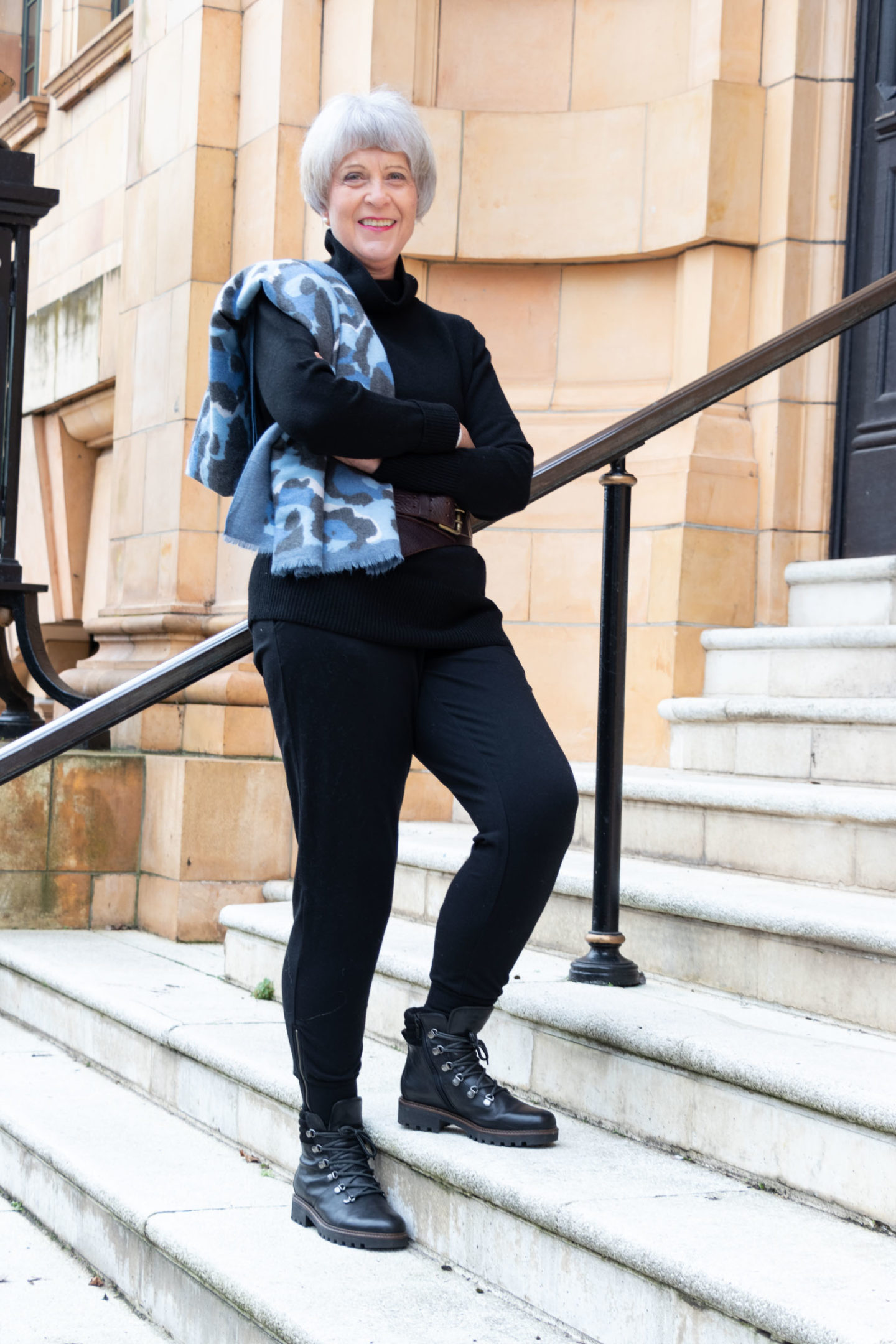 As you are probably aware I'm a great fan of colour and have lots of colourful items in my wardrobe. I love to work with colour especially at this time of year. Yet there are days when I just like to keep my outfit simple. Today I thought I would explore how to wear monochrome with a touch of colour.
You probably have lots of basic neutrals already in your wardrobe. In the photo above I am wearing black however you could just as well use brown, beige, grey or navy as your background colour. I'm sure you already have some of these colours in your wardrobe. Sometimes your hardworking neutrals can get worn out. As the sales are on in many stores, now might be a good opportunity to invest in fresh items that have longevity.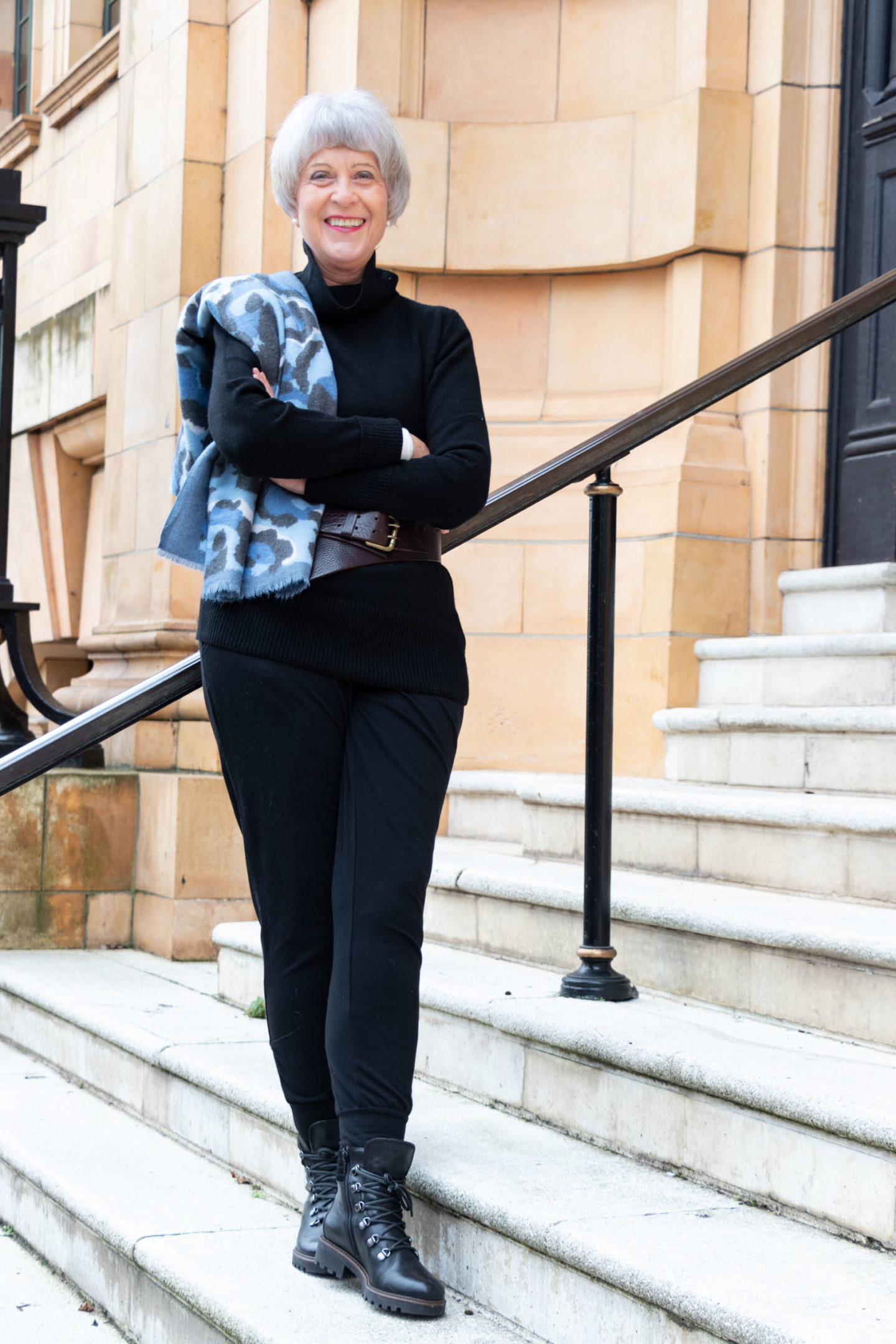 The sweater I'm wearing above is an oversized roll neck from Cos. It is made from pure traceable cashmere. My black joggers are from Hush. Me&Em also do some of the best joggers. My lace-up chunky boots are from Gabor at JL&P. They seem to be sold out but I have put similar styles at the bottom of this post.
HOW TO WEAR MONOCHROME WITH A TOUCH OF COLOUR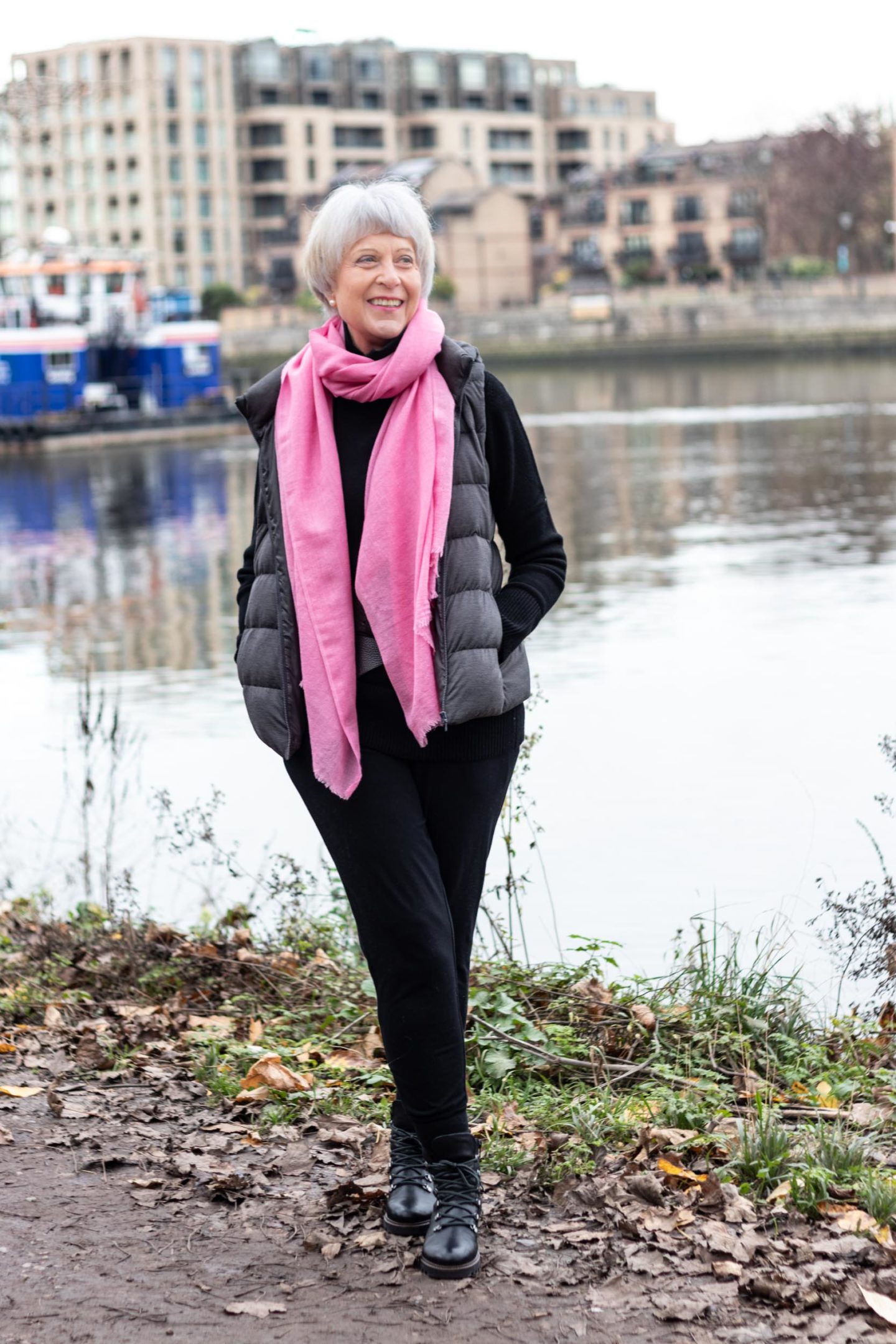 I could not resist adding a touch of my favourite colour pink in the form of a wool scarf. Mine is many years old. I have shown some similar ones below.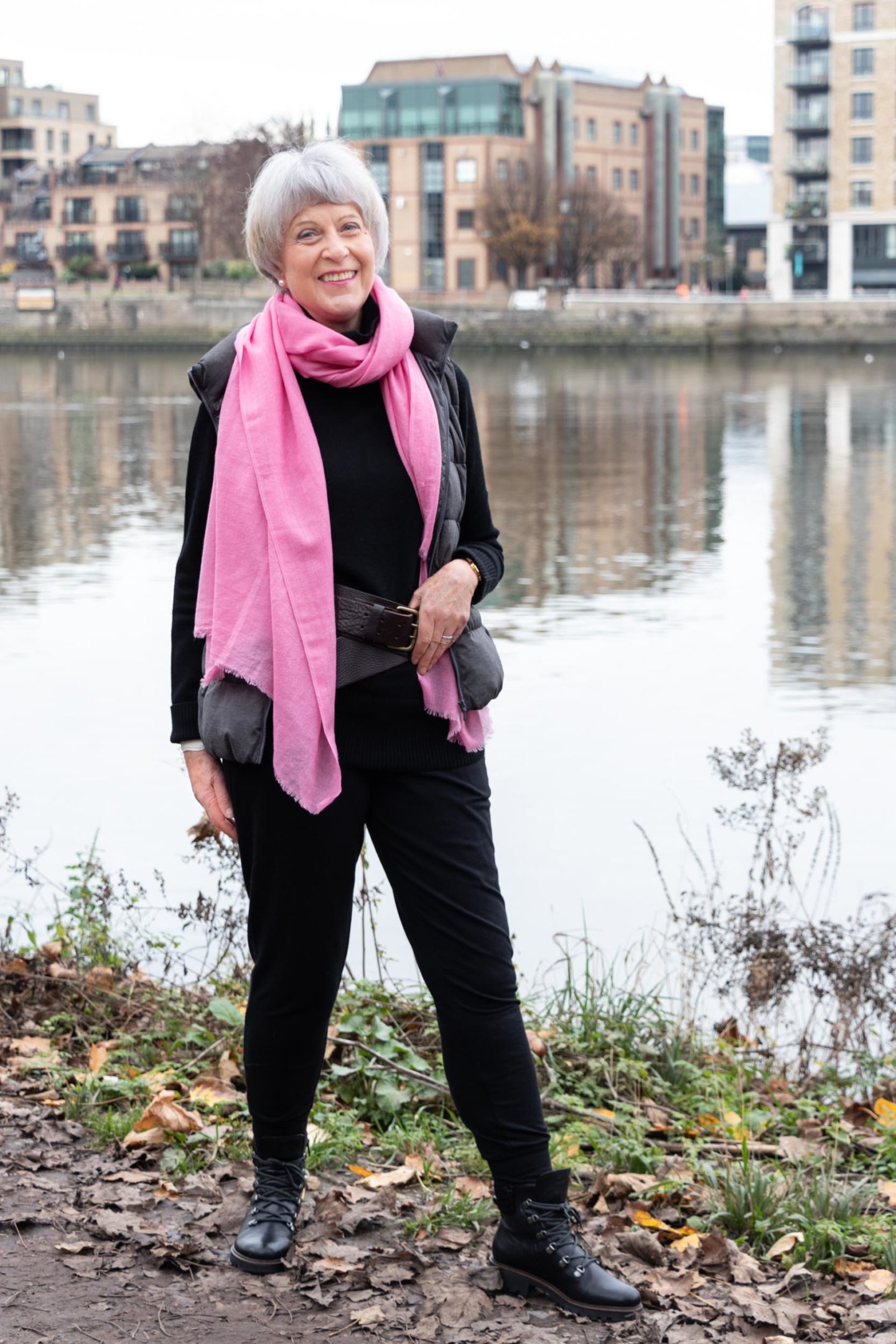 I have added an extra layer of warmth with a padded gilet, again many years old. Uniqlo has some excellent padded gilets.
More examples of how I style monochrome the touch of colour here.
These stunning photographs were taken by Laura Hines. Follow her on Instagram