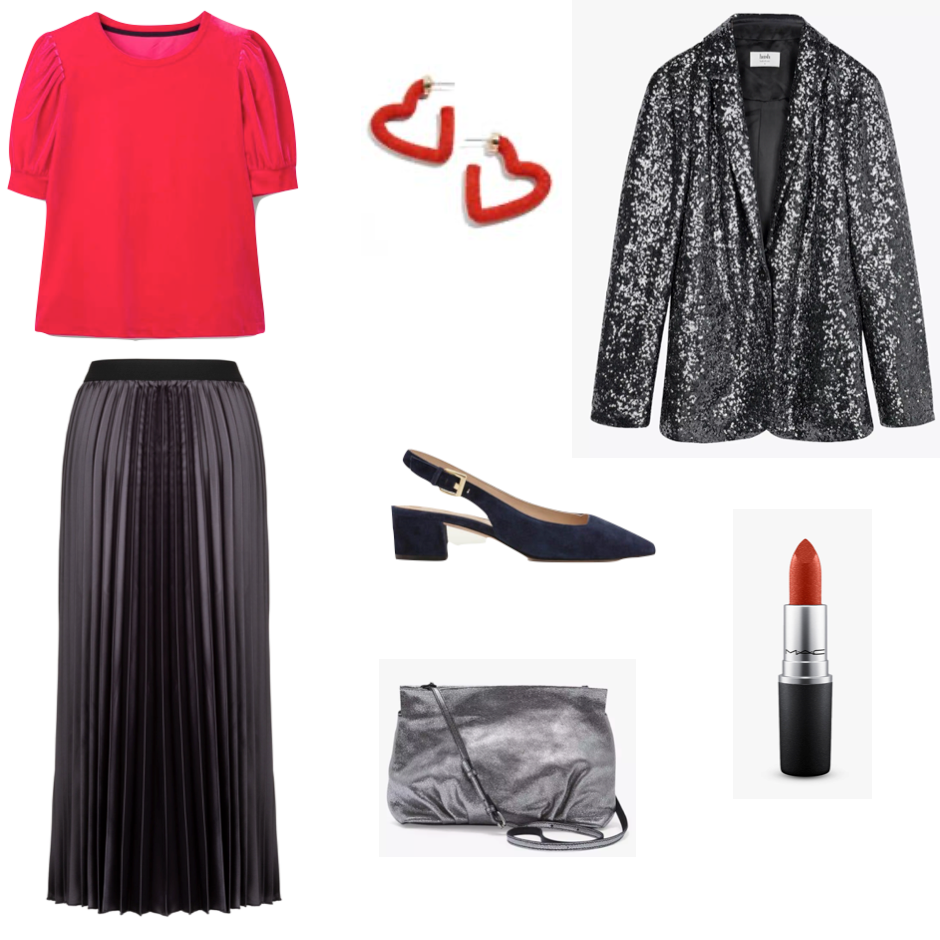 This year we may not be going to any parties, however let's look at how we can sparkle during the festive season. One of the easiest ways to do this is to add sequins to your outfit as I did last year. Sequins can be more adaptable than you might think. A few key pieces will see you through the season.
Details of above: Red velvet top Boden |Red heat earrings Nordstrom |Black sequin jacket JL&P |Long pleat skirt HopeFashionuk |Black slingback shoes Boden |Grey metallic bag JL&P |Red lipstick Mac JL&P.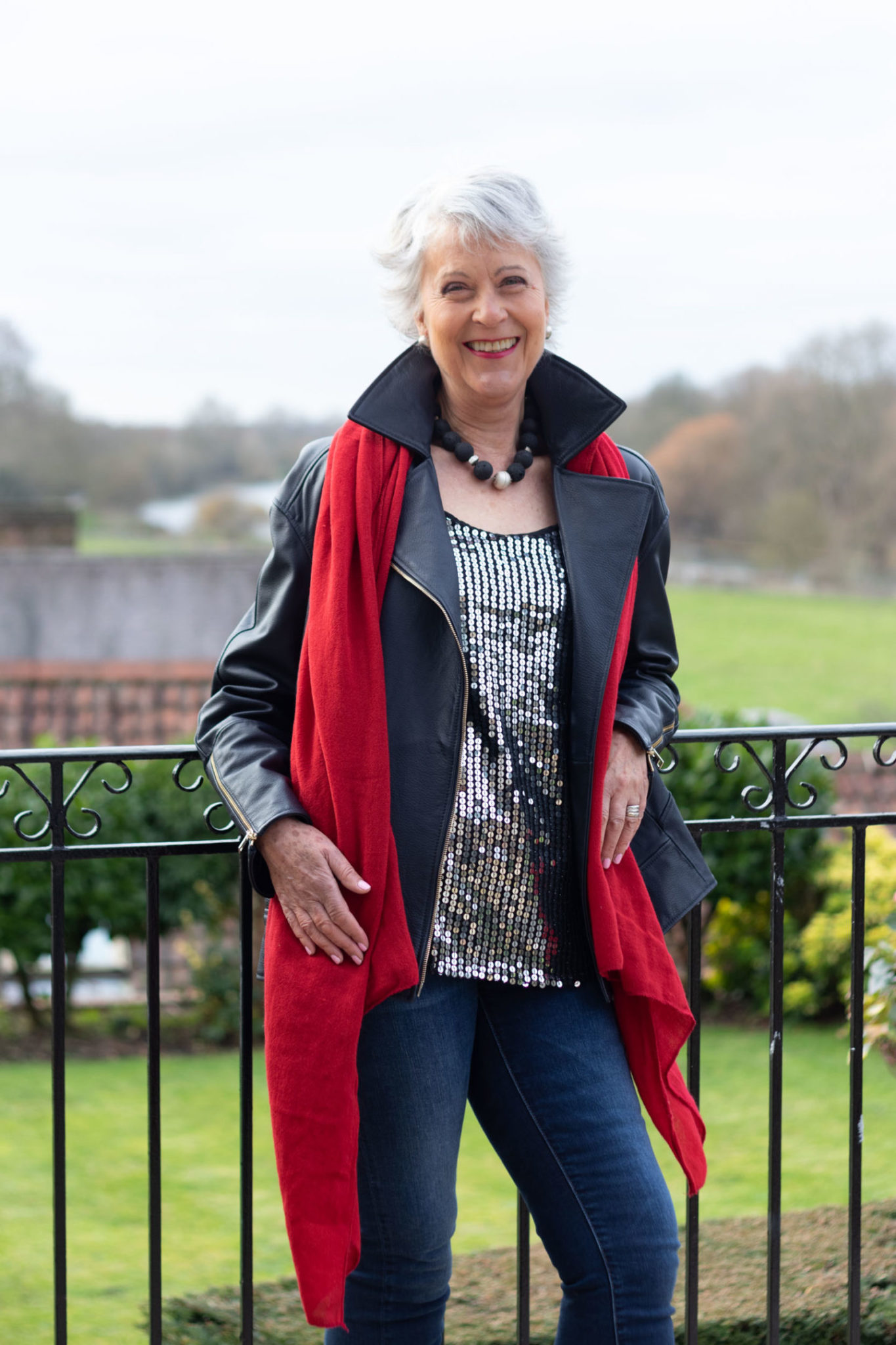 You might choose a sequin jacket or top and co-ordinate it with a simple pair of jeans, as you can see from my outfit above. Alternatively, you could wear your sequin jacket over a simple dress to create a more casual look. How about a simple outfit and a pair of sparkly shoes. There are many ways to add some sparkle to the festive season.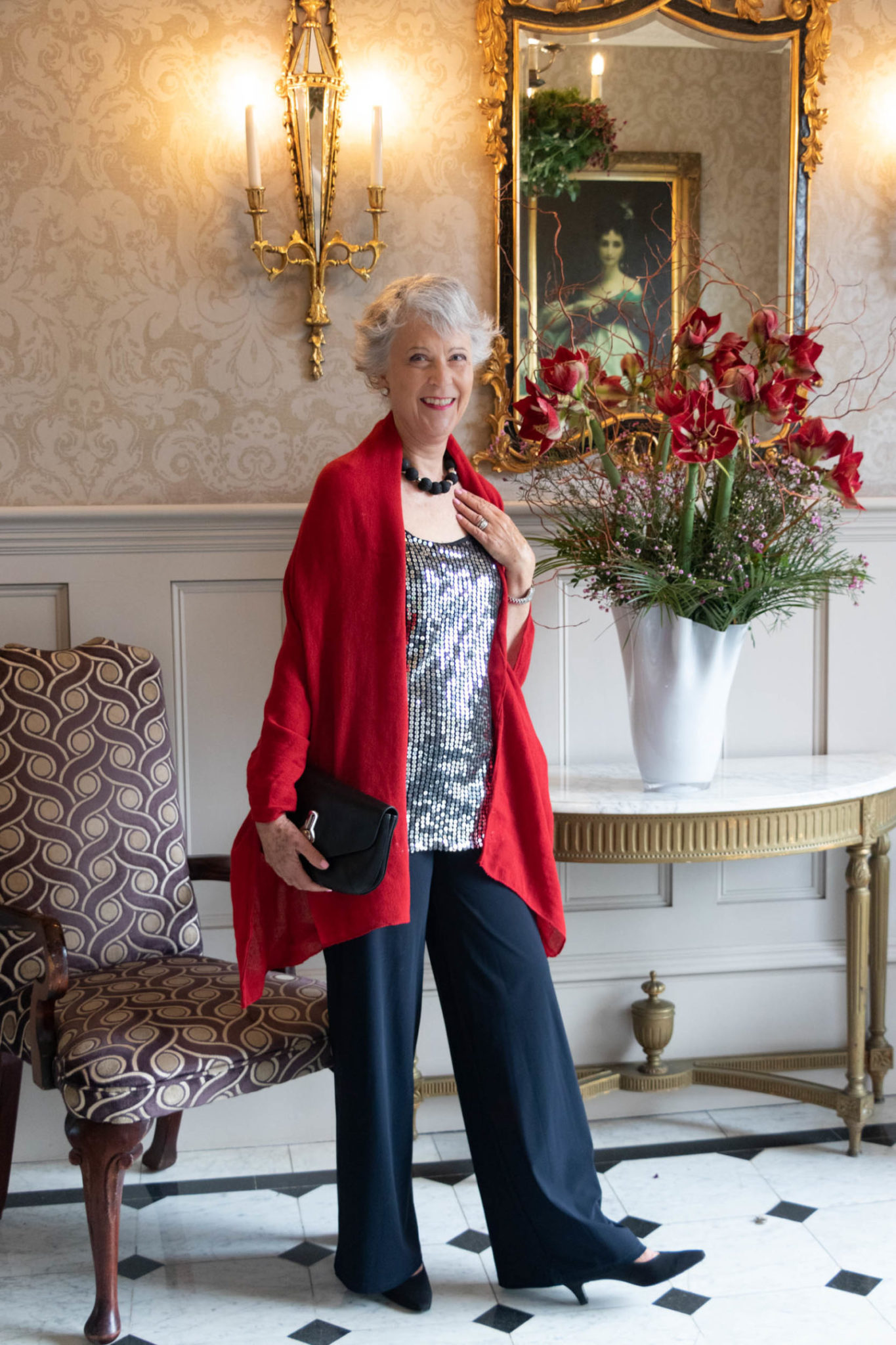 Sequins definitely add a sparkle to any occasion. If worn close to the face they add light and luminosity to the face.
We are hoping to get down to our flat in Grimaud for the new year but who knows if that will be possible, what with Brexit and the pandemic. If we do I plan to wear my sequin top even if it is just the two of us having dinner together.
The photographs were taken by Laura Hines. Follow her on Instagram