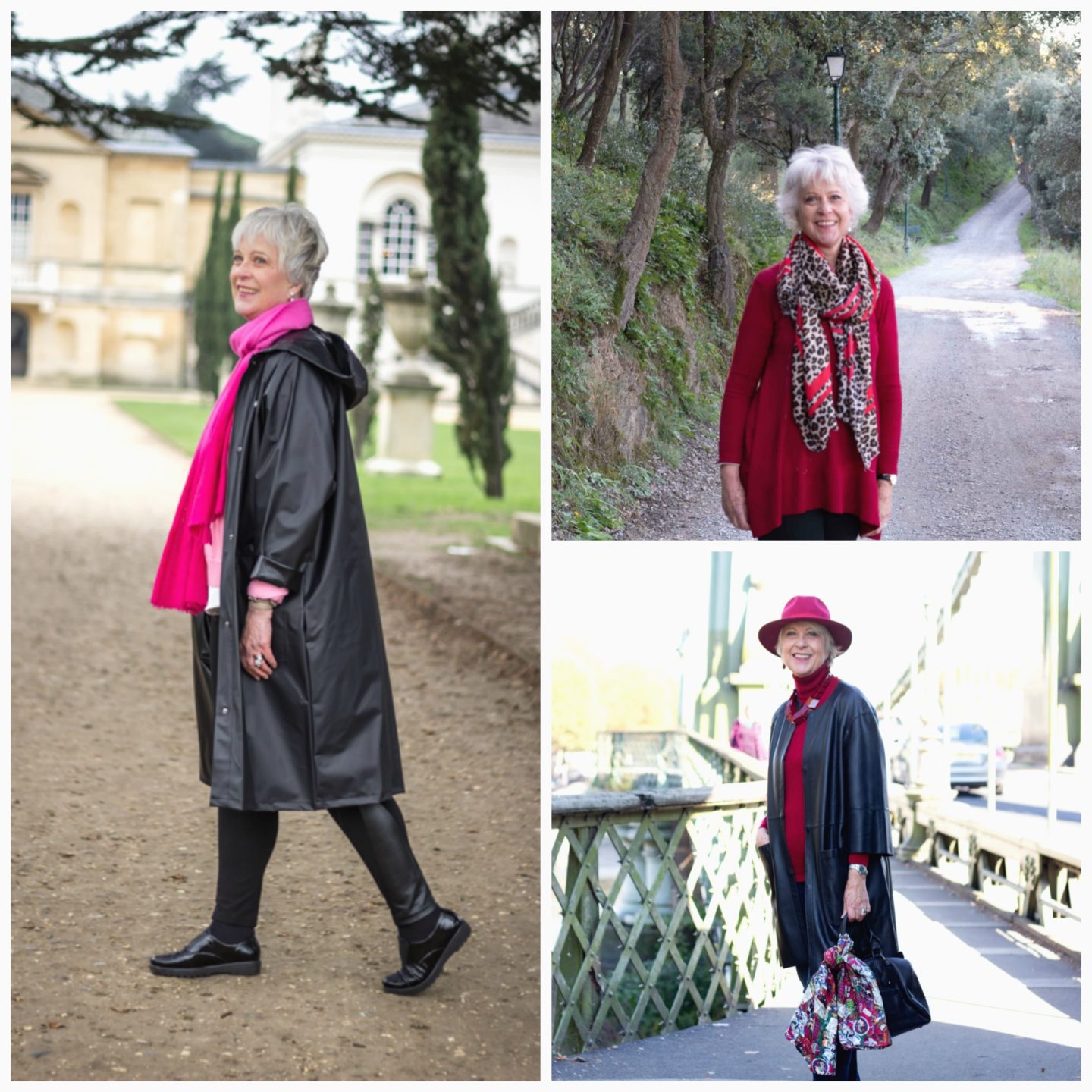 "In the bleak midwinter when frosty wind make moan" by Christina Rossetti. I find this time of year quite challenging. As I look out of my window the skies are grey. I would not say that I suffer from SAD (seasonal affective disorder) however I do feel deprived of light. I must remember to take my Vitamin D drops.
Naturally, the darker neutrals tend to dominate our wardrobes at this time of year. This is logical and definitely practical. However, I do feel that a touch of colour can not only lift our outfit but also enhance our mood. Personally, I favour a touch of red or bright pink. You might prefer a soft pastel or one of the new bright yellows and oranges.
You can see how I wore my black leather coat as a monochrome look in April 2017.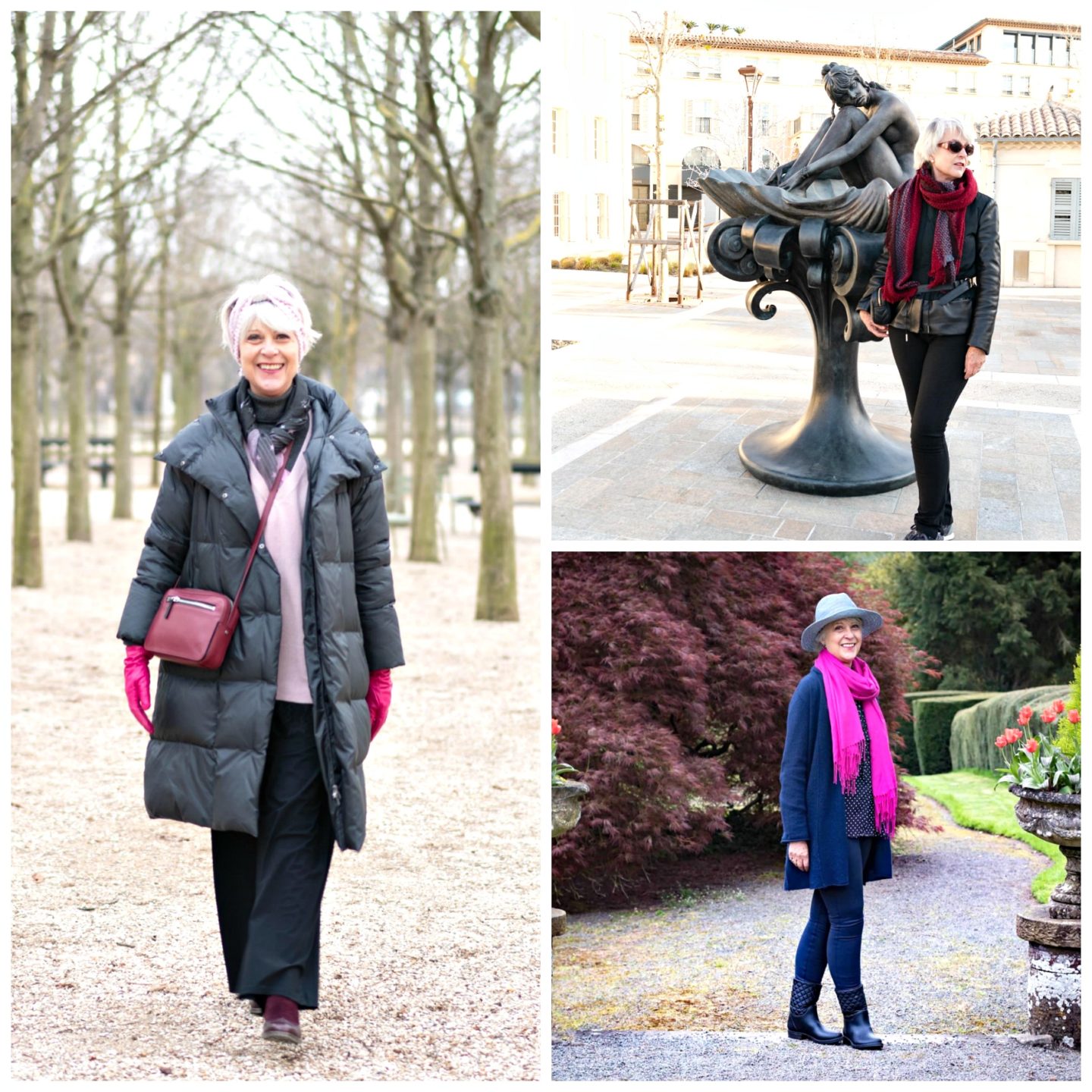 In my world February is a "shop your closet month". All the clothes I am wearing above are several seasons if not years old. A couple such as the pink sweater I am wearing under my black puffer coat is still available and reduced in the sale at HopefashionUK. They also have a red sweater very similar to the one I am wearing top right in the first collage.
Reds and oranges are very on trend colours for Spring so you can wear them now with your dark neutrals and team them with lighter colours later.
Shop similar styles: