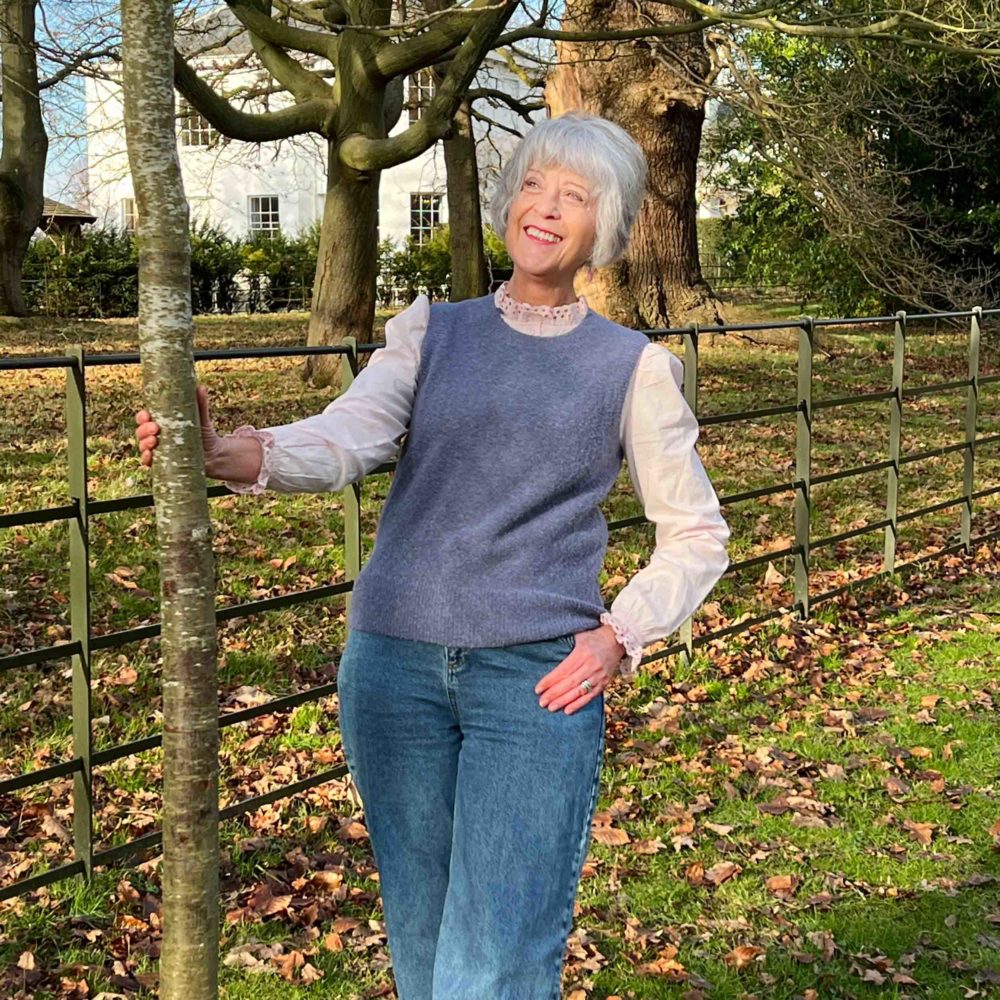 Sometimes we can get into the habit of styling our basics such as a pair of jeans in the same way. Maybe we wear them with the same sweater or shirt. So today I thought that I would show you how to update a simple pair of jeans. Knitted gilets and waistcoats are very fashionable at the moment. They can have a connotation of school uniforms and maybe an item of clothing that your grandfather wore. However the updated versions that are currently in the shops have a distinctively modern feel.
The knitted gilet/vest I am wearing is in boucle wool from Cos. I am currently wearing it under a coat or jacket however as soon as the weather gets a bit warmer I look forward to wearing it on its own. I have teamed it with the feminine pink blouse that I recently bought in the Meandem sale. I have worn it quite a few times already under sweaters and cardigans. I think it adds a feminine touch to the otherwise masculine outfit.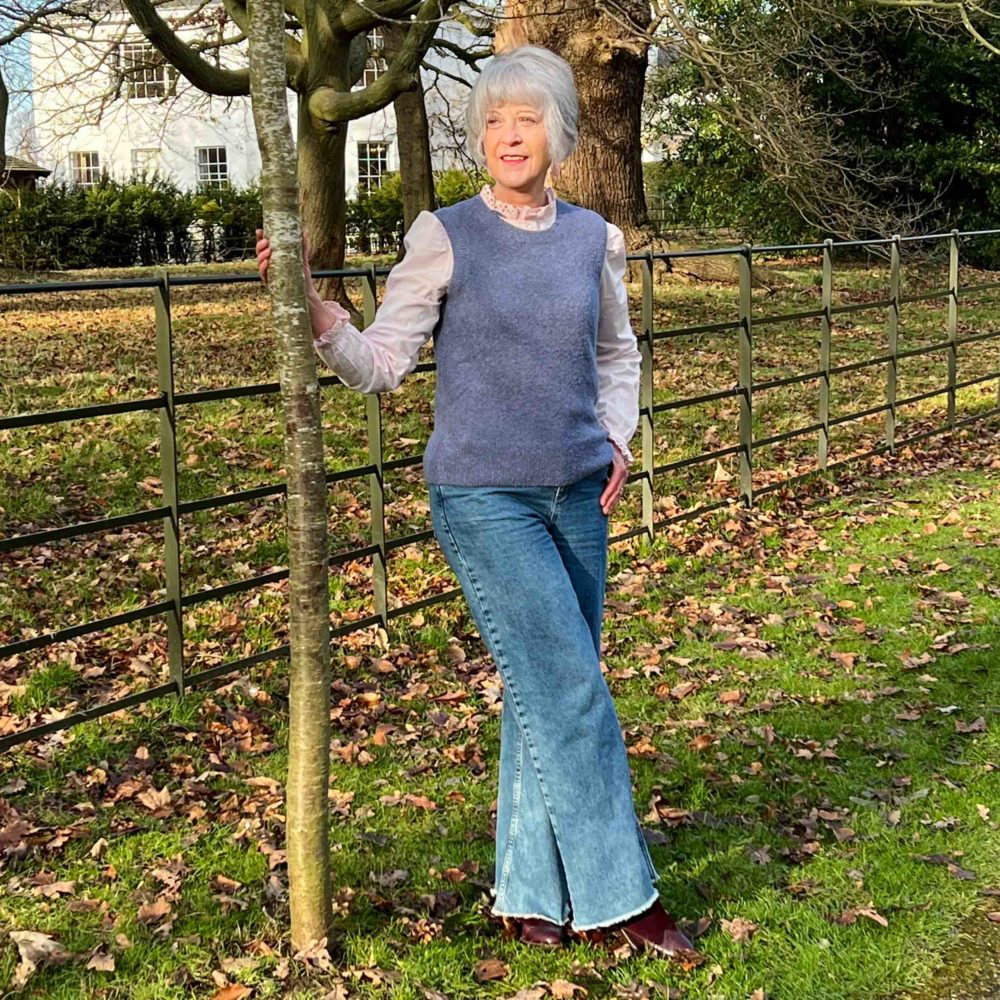 How to update a simple pair of jeans:
You can see a different way I have styled this knitted vest here.
A knitted vest is also an excellent way to add an extra layer of warmth. Boden has an excellent collection.