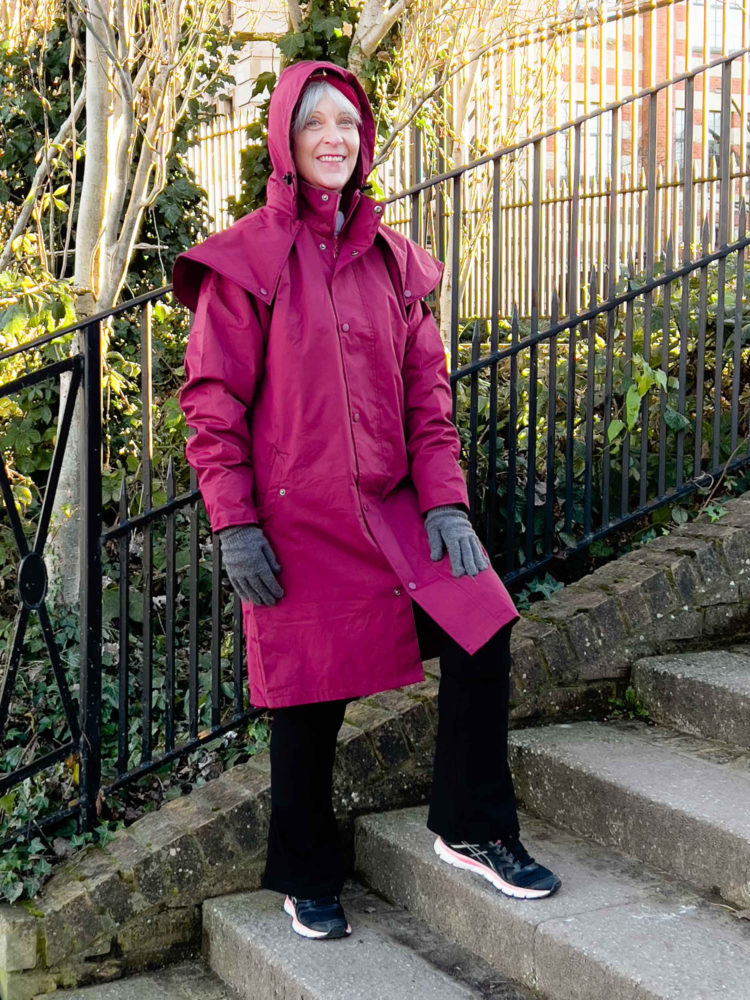 A Mac for all seasons. One of the most important items in my wardrobe is the raincoat. I probably wear my raincoat more than any other item in my wardrobe. I love the lovely raspberry red colour of the raincoat above. It is enough to cheer anybody up on a rainy day. The coat is The "Windermere" from Cotton Traders (gifted). It is fully waterproof and I particularly like the shoulder cape and detachable hood. They are attached with poppers, which means that you can wear the coat with or without them depending on your preference.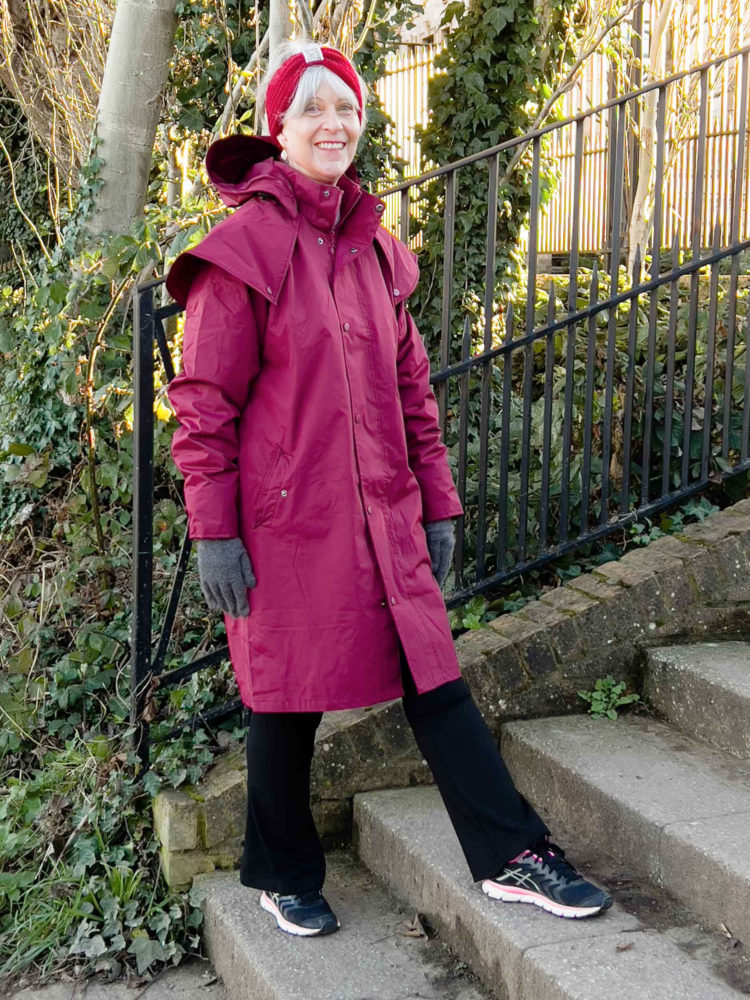 I wore my coat for the first time last week when I went for my usual Thursday morning Nordic walk. It was greatly admired by my fellow Nordic walkers. The colour helped to cheer everybody up on a rather grey day. The raincoat has plenty of pockets for all your belongings. All the pockets have protective storm flaps so that your valuables and phone don't get wet. A checked lining in the upper body keeps you nice and warm.
Trainers from Asics (similar).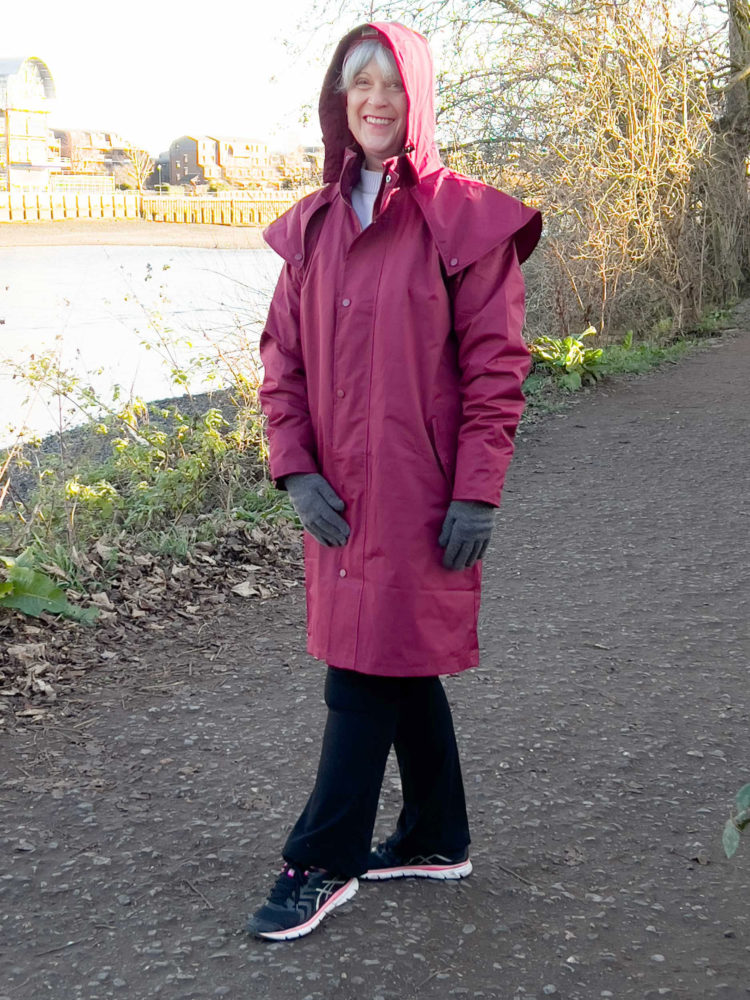 I think that I would have gone mad over these last few years if I had not been able to keep up my daily walks. Luckily I live in a very green part of South West London by Hammersmith bridge. These photographs were taken by my husband on or near the towpath by the river Thames. I feel that it is really important to get out into the fresh air and take as much exercise as possible at any age but particularly as we get older.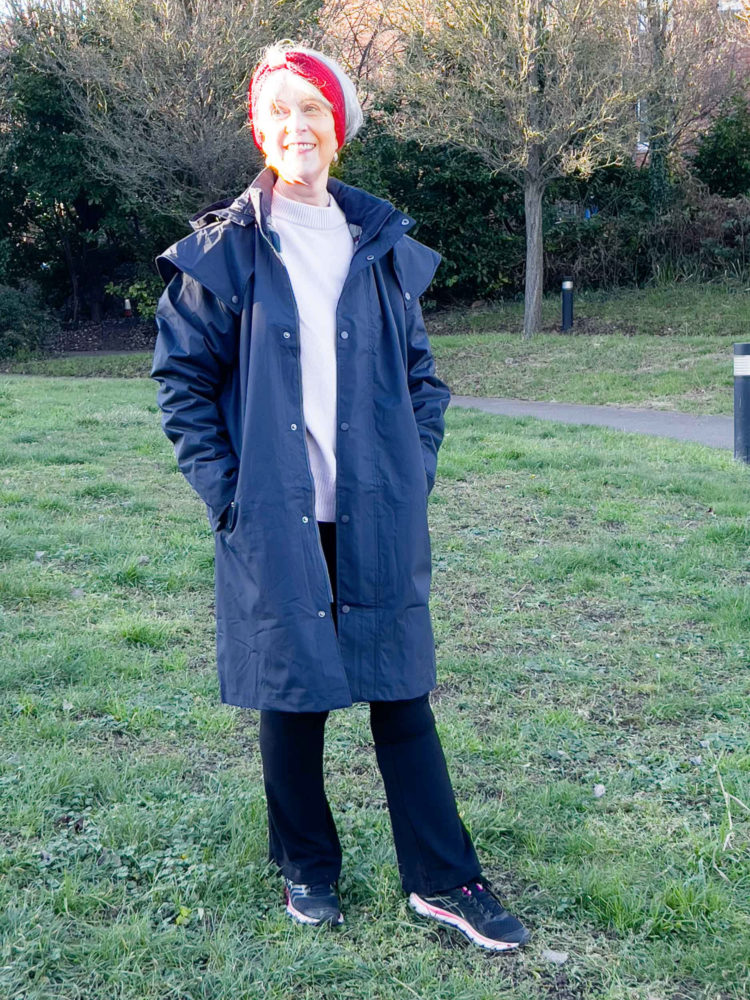 A Mac for all seasons
This is the same style in navy. I was sent the two colours to try. For me the raspberry red was easily my first choice. My husband liked the navy and really wanted it for his salmon fishing trip in Scotland but unfortunately it was just a bit too small. The coat works just as well for men as for women and would make a great gift.
My bandana coincidently was a perfect match. I originally bought it in St.Tropez market but you can find similar on Etsy.
Luckily the coat is machine washable as it is very muddy in Richmond Park in the Winter. The coat is currently on sale and is very reasonably priced.