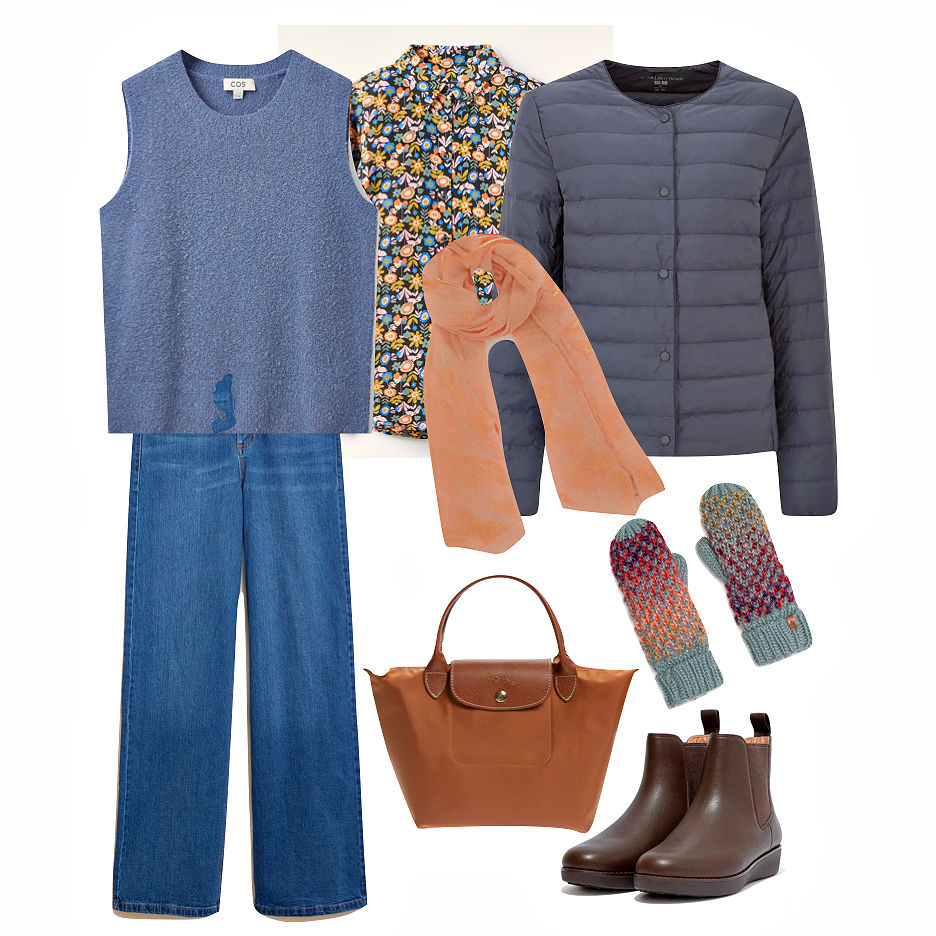 I thought that I would talk today about classics that you can wear now and later. January and the beginning of February are very difficult months of the year. It is still cold and we are probably still wearing our puffers, thick winter coats and woollies. Yet maybe it is time to think of updating some of our classics. I have chosen a pair of wide-leg jeans as I have just bought myself a new pair. As I am quite tall I find that wide jeans suit me. I know that this style is not for everybody so I have added a variety of different options in the images below.
A short padded jacket is always useful for late winter and early spring. Waistcoats are very fashionable at the moment. They are an ideal way to add an extra layer without too much bulk. I have just purchased the one I have included in the collage. It is from Cos and I hope to include it in my next photo shoot. I have added some warmer tones to navy. I find that navy is one of the best neutrals because it can be paired with both warm and cool colours. It is a colour that I use as the basis of lots of my outfits.
Details of above:
Wool waistcoat Cos | Print silk shirt Boden | Quilted jacket Boden | Wide leg jeans MarksandSpencer | Peach wool scarf Chicatanyageshop | Wool mitten gloves JohnLewis&Partners | Longchamp bag Nordstrom | Waterproof leather Chelsea boots Fitflop
Modern quilted jacket Chicos (other colours available. Reduced in the sale).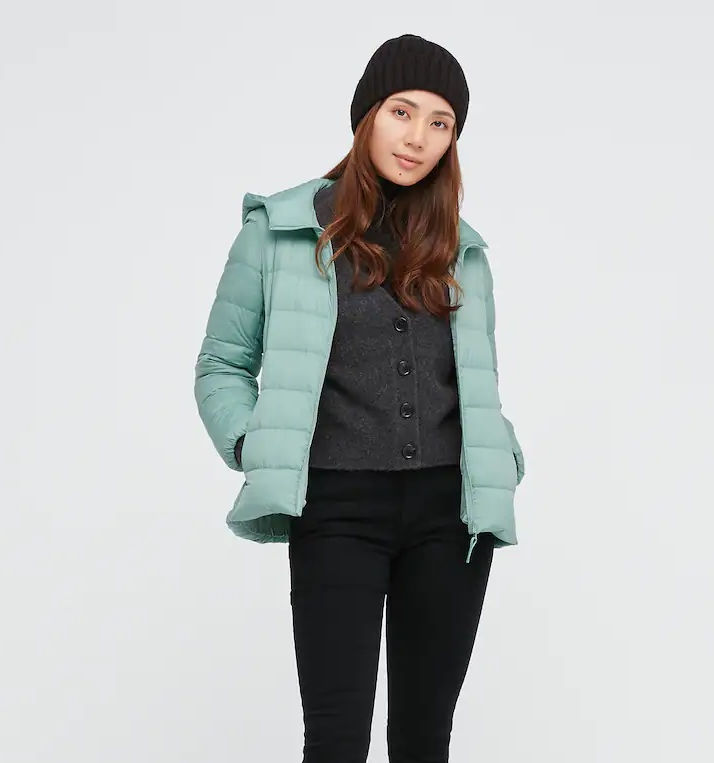 quilted jacket by Uniqlo (US link)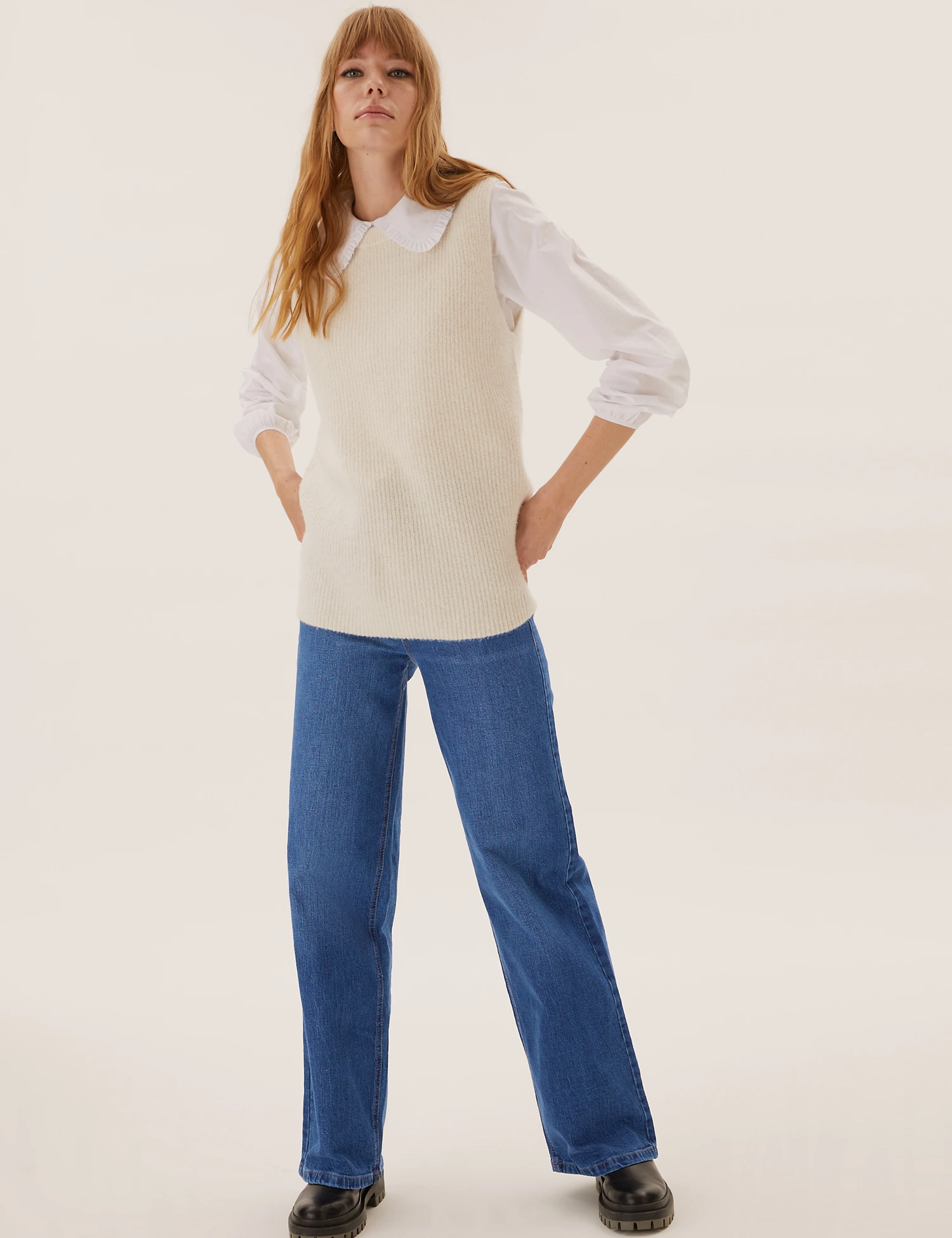 Wide leg jeans MarksandSpencer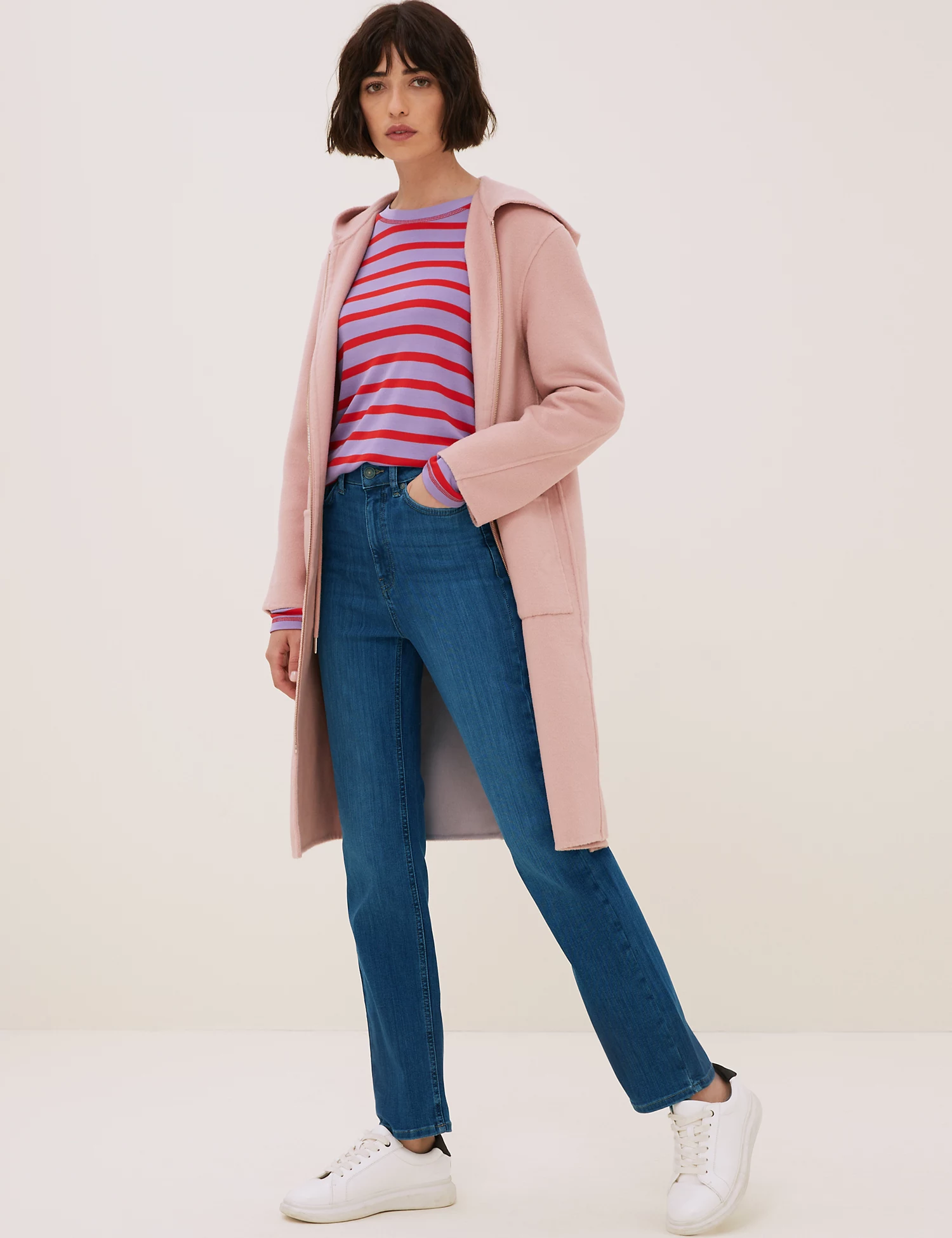 Straiaght leg jean Marksandspencer
A bit more pricey but I love the MeandEm selection of sleeveless vests
Cotton/cashmere knitted vest MeandEm
other options
Navy knitted vest with buttons also MeandEm
Merino/cashmere layering vest in sky blue MeandEm
Classics that you can wear now and later: