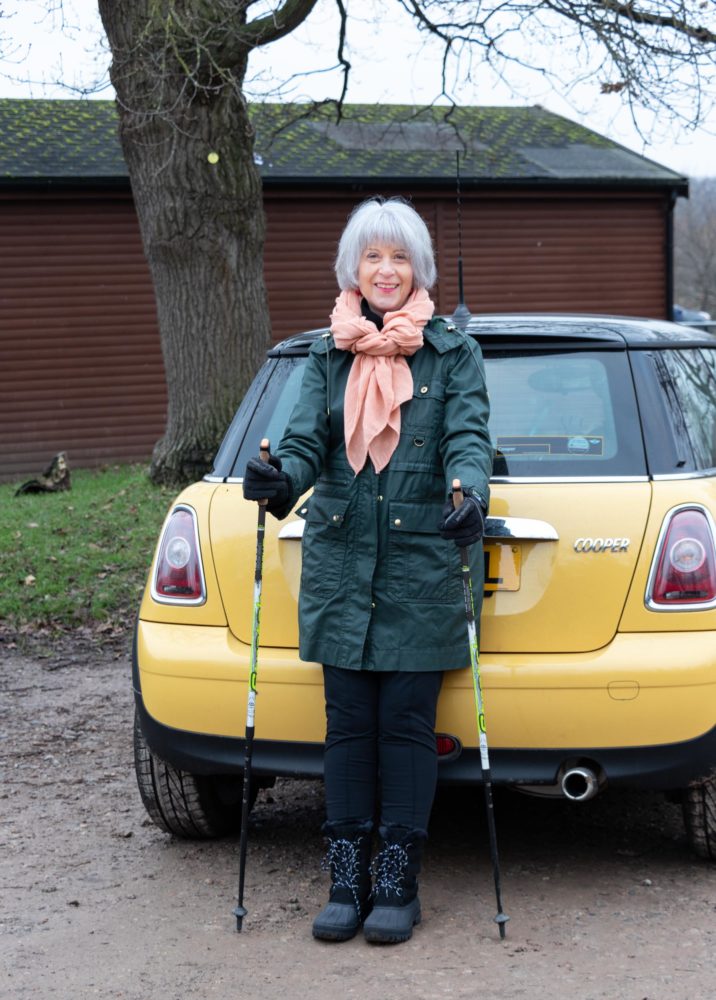 How to keep your feet warm in cosy winter boots. It was absolutely freezing the day we took these photos in Richmond Park. I was wearing thermal underwear and I did manage to smile! At least my feet were warm and cosy in my Pavers lace-up snow boots (gifted). They are so practical for walking especially in muddy terrain as they have a protective layer over the toes.
The boots have traditional hiking lacing at the front but are secured with a side zip which makes it really easy to put them on and take them off. No more struggling to get your laces done up with freezing cold fingers. Lined with soft faux fur linings the boots sit on a chunky outsole with thick treads which gives traction underfoot to help prevent slipping if the ground is wet or icy.
Details of outfit:
I have teamed them with my traditional Nordic walking gear. The green parka is at least five years old. You can see me wearing it here in 2017. The peach scarf is from Chicatanyage shop (only 3 left).
Parkas: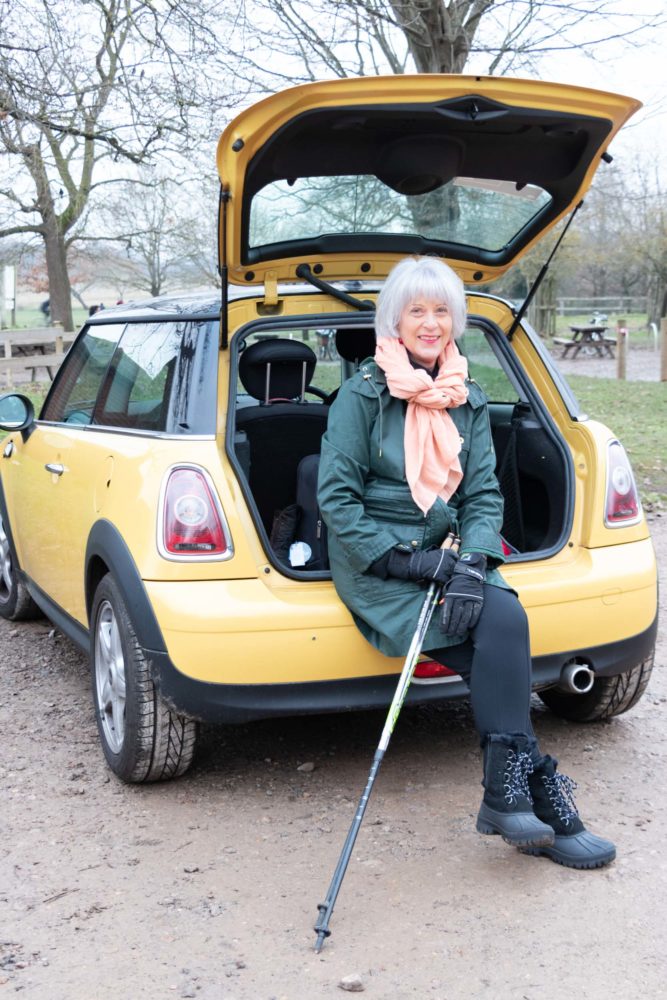 My yellow mini is older than all the clothes I am wearing but I still love it.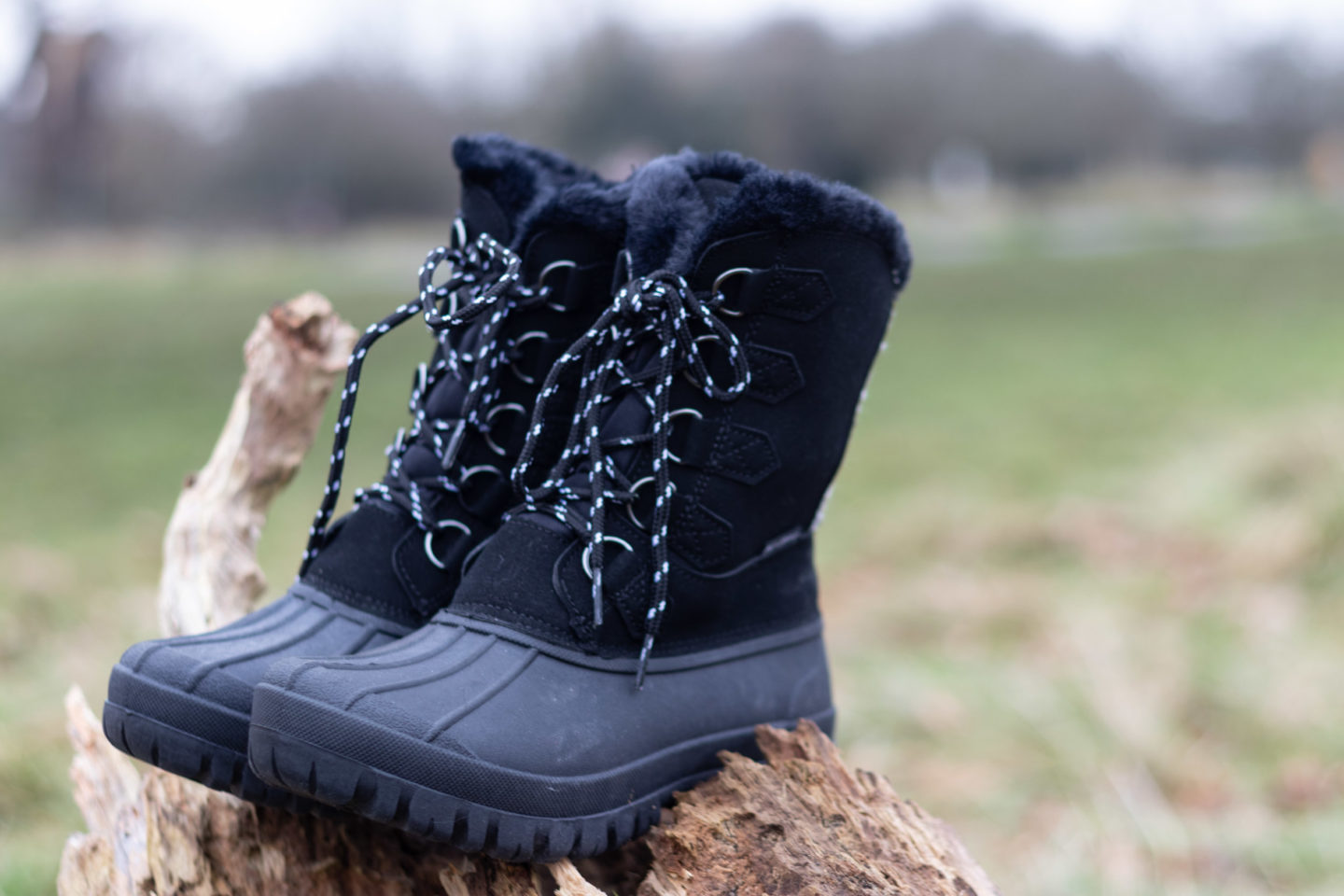 Close up of my Pavers lace-up snow boots so that you can see the details.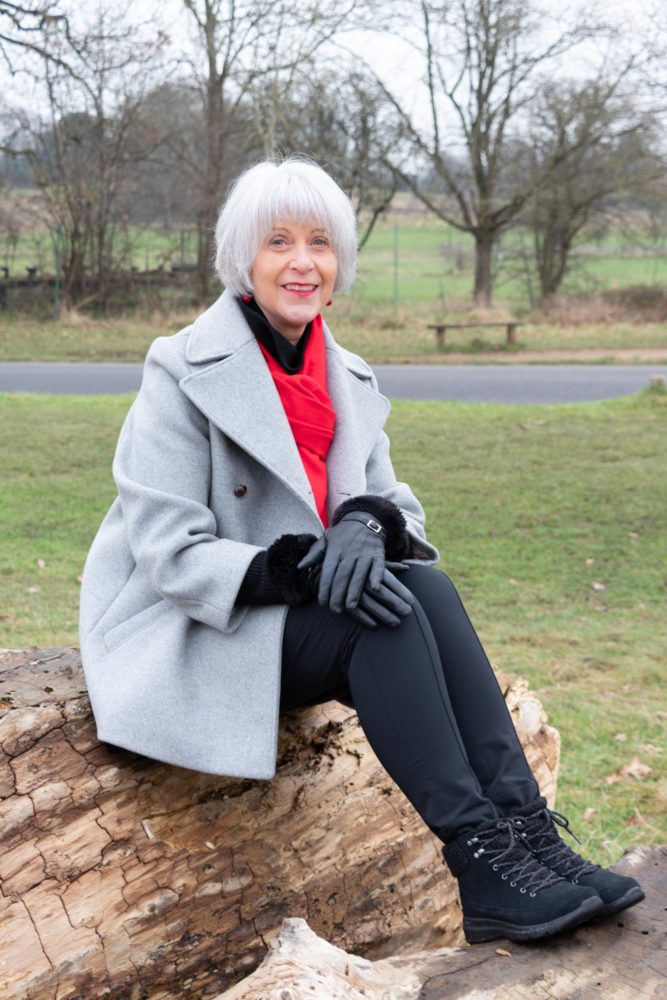 More layers for keeping warm in the cold. This time I am wearing a pair of really comfortable black leather ankle boots from Pavers (gifted). These boots are a bit more dressy than the previous pair but just as supportive. An ideal general-purpose walking boot. They look just as good in town as in the countryside. For such a sturdy boot they are very lightweight.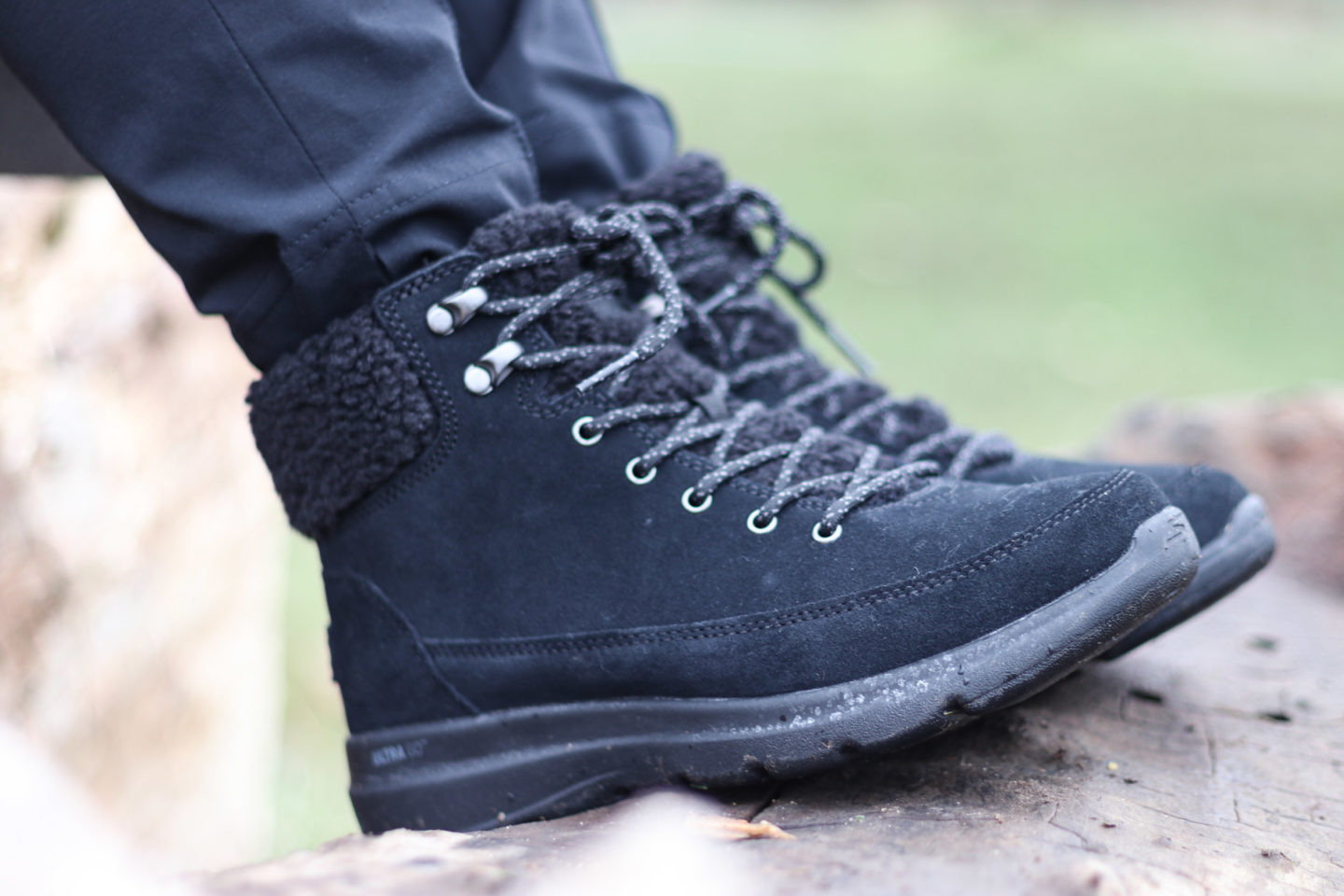 A close up of my sturdy ankle boots. You can see the details of the supportive soles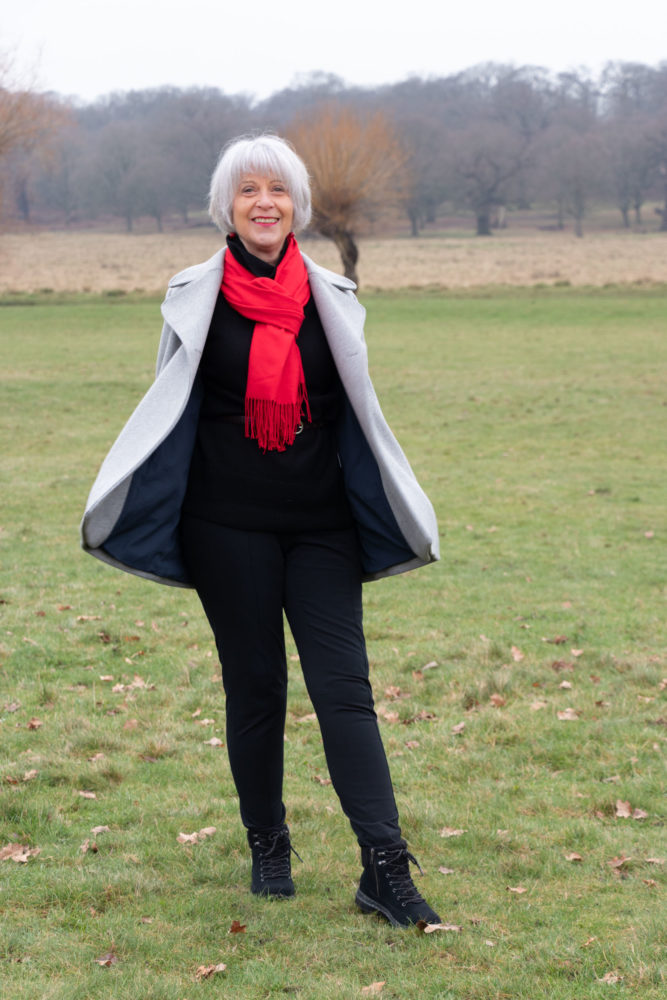 My outfit above consists of a pair of black trousers teamed with my black roll-neck cashmere sweater a couple of years old from Cos. It still seems to be available but only in a small size (it does come up large). The grey pea coat which I originally bought in a small boutique in France about 5 years ago. My red cashmere scarf is from Chicatanyage shop (only 1 left).
Pea coats:
How to keep your feet warm in cosy winter boots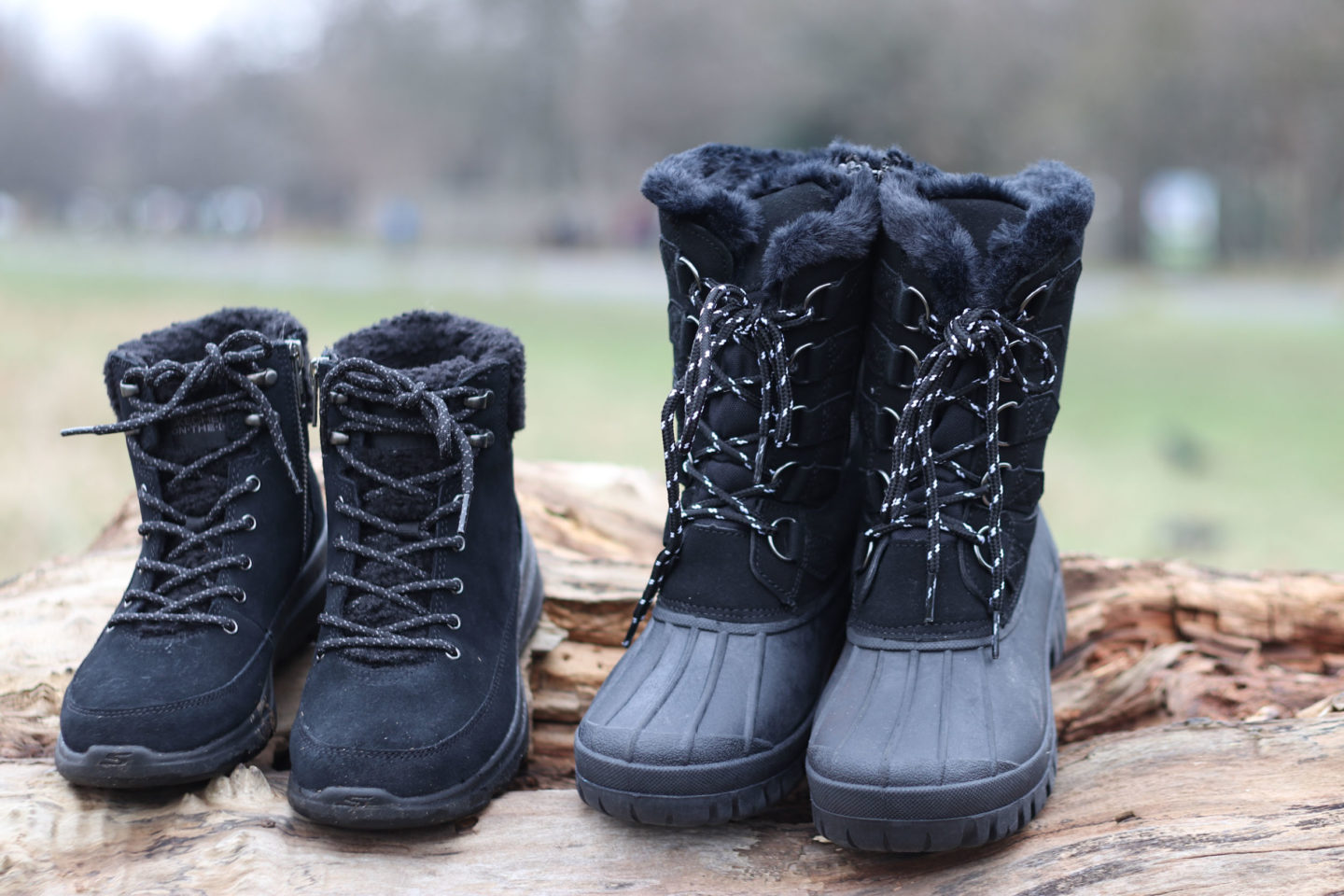 If you are planning to go for a hearty winter walk remember to wear warm clothes and sturdy boots. Walking in the fresh air and nature is excellent for your mental health. My walks in Richmond Park have helped to keep me calm and positive during these challenging times.