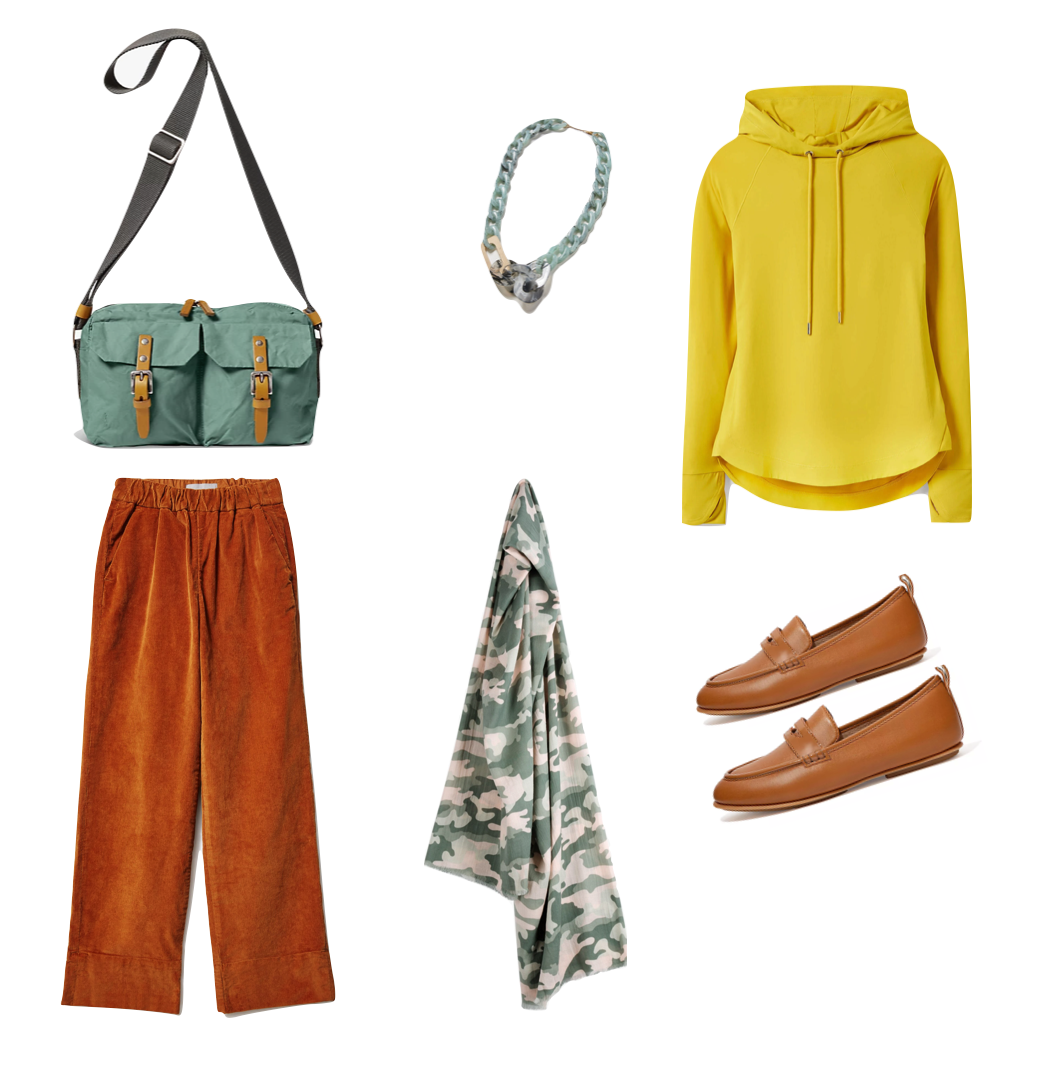 How to refresh your wardrobe with bright Spring colours. I thought that I would share with you some of the new colours that are beginning to come into the shops. I have divided my selection into cool and warm Spring colour palettes. If your colouring does not fall exactly into one of these two categories feel free to mix and match as you like. I don't want to be too prescriptive about colour and shape. Choose what appeals to you and enjoy wearing what you are attracted to.
Many of the new styles coming into the shops are still very casual. Hoodies and sweatshirts are still popular and a large percentage of the trousers have either tie or elasticated waists. Most of us have got used to dressing comfortably over the last year. I don't think we are going to relinquish this way of dressing any time soon.
Details of above:
Green satchel Ally Capellino at JL&P |Light green necklace Oliver Bones |Yellow Hoodie Boden |Tan Easy pants Everlane |Green multi-coloured scarf Hush |Tan loafers Fitflop.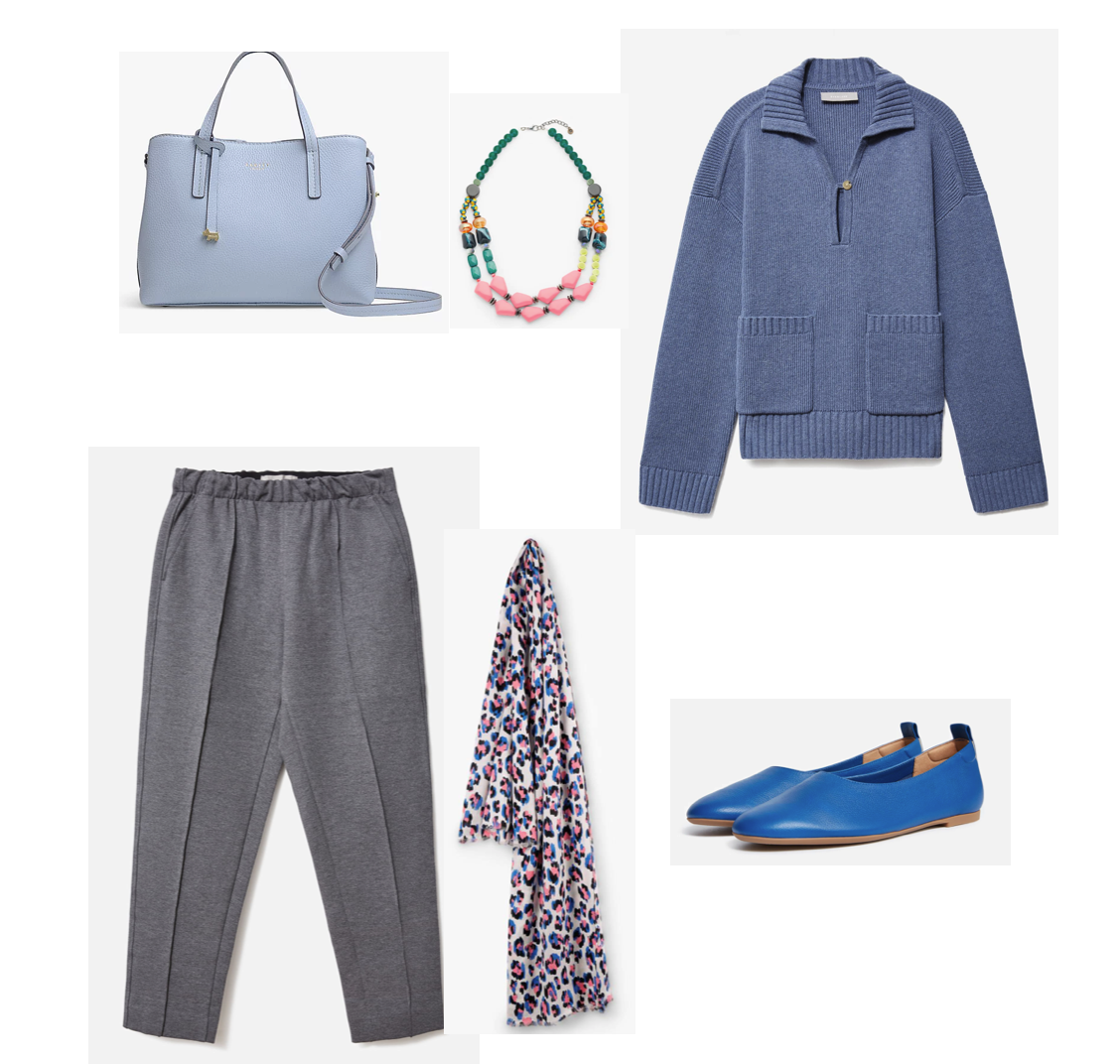 Light blue bag Radley at JL&P | Statement necklace JL&P | Blue zip neck sweater Everlane |The dream pant Everlane |Leopard print scarf Hush |Blue slip-on shoes Everlane.
My feeling is that we can still look chic in our casual wear. I think that it all depends on our clever combination of colours and the use of accessories. Add a vibrant scarf, a colourful necklace or a brightly coloured pair of shoes to personalise your look.
For more Spring colour combinations check out my previous post here.
How to refresh your wardrobe with bright Spring colours.