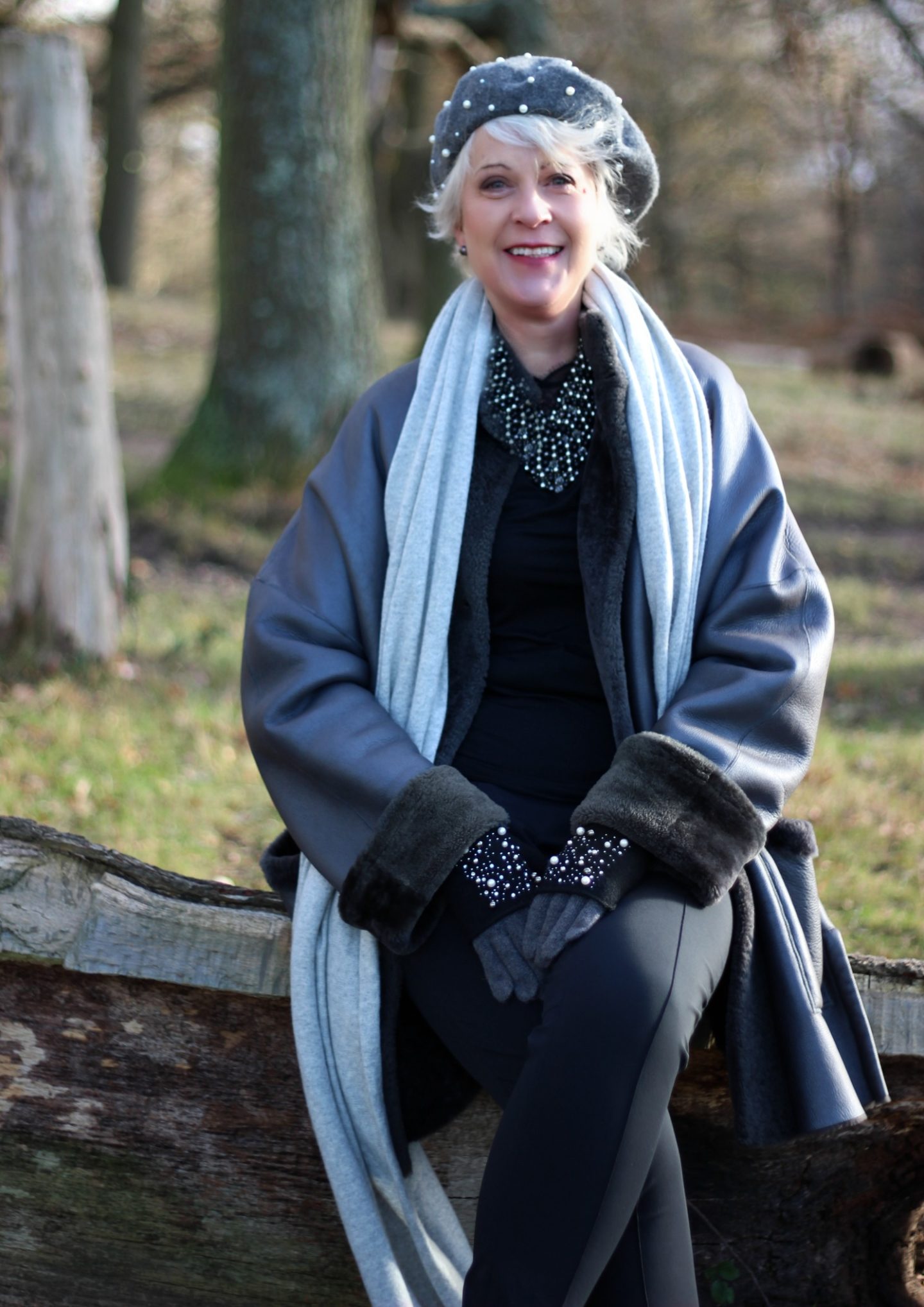 Do you find that some pieces in your wardrobe become permanent fixtures? They are like old friends. They have faithfully travelled through the years with you. My sheepskin coat definitely comes into this category. I bought it in the mid-90s when I was working as an image consultant and coach in the corporate market. It was a luxury purchase that I have never regretted. Every year when temperatures are below zero I dig it out of storage and it envelops me in snuggly warmth. See how I wore it last year. It also formed part of the capsule wardrobe I took to Paris last December.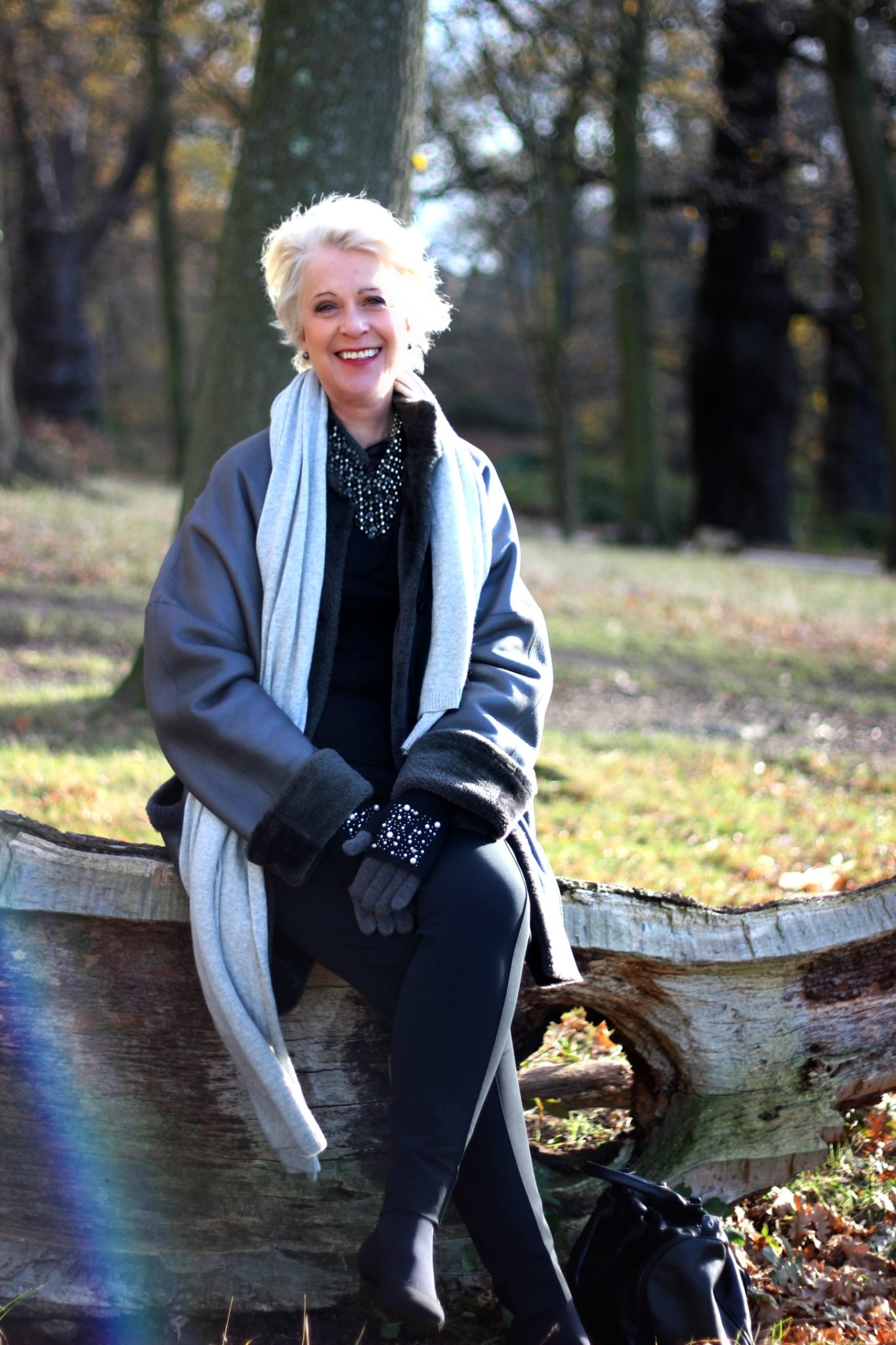 As well as being practical this coat exudes glamour and has kept me cosy and warm on many winter nights slung over a flimsy party outfit. Who wants to arrive at a party with goosebumps.
I have given my sturdy coat a touch of glitz with my pearl beret, shimmery necklace and jewel-encrusted gloves.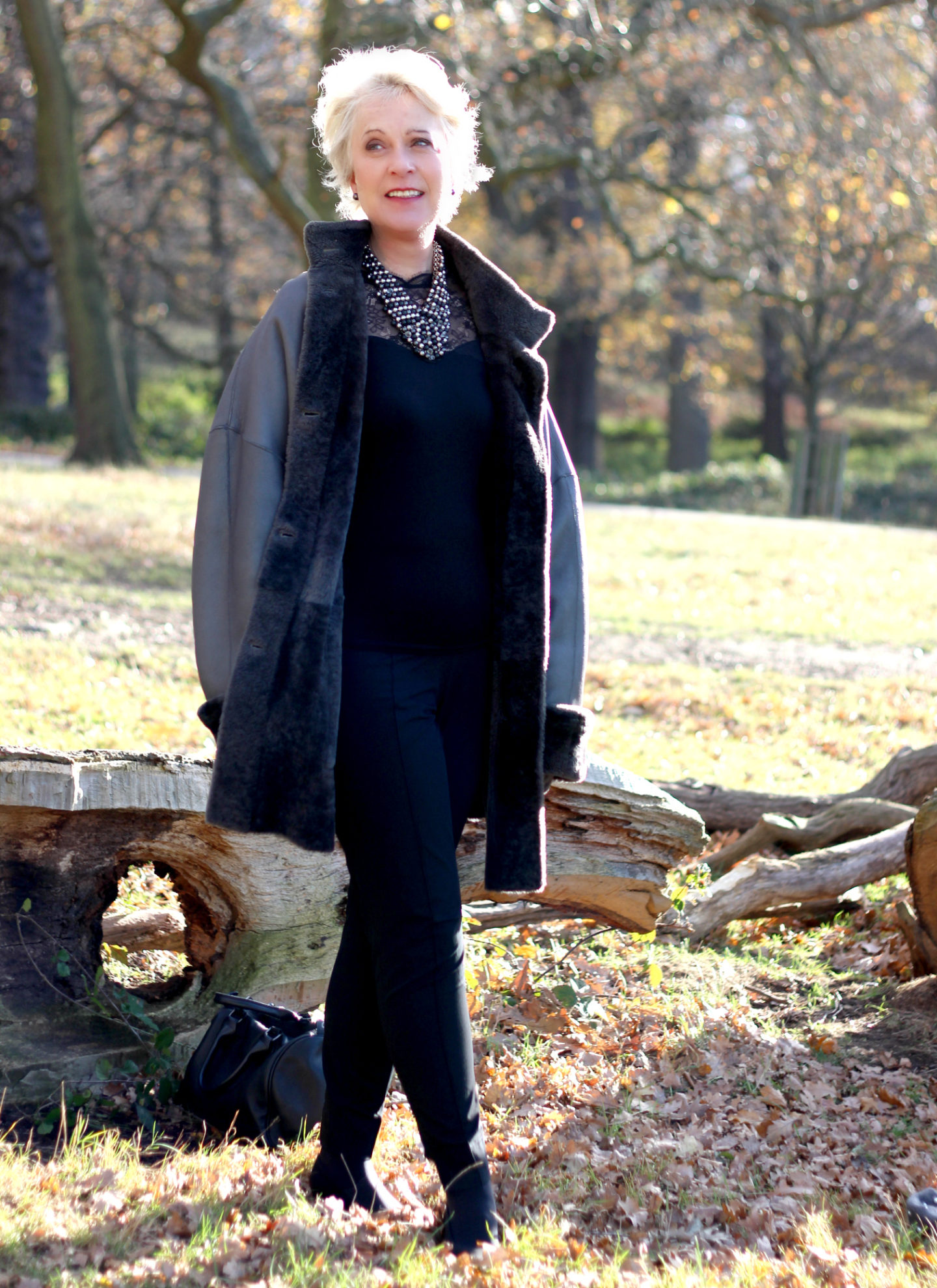 My black trousers are a few years old (similar available at HopeFashion). Underneath my coat, I am wearing my thermal lace sleeved top from MarksandSpencer. It is so glamorous that it easily doubles as an evening top.
This Thursday we will be driving down to France. I shall be wrapped up in my Shearling coat as it is predicted to be very cold even in the South of France.
Photographs were taken in Richmond Park on a very cold morning by Laura Hines. Follow her Instagram.
For last minute shoppers, there is still time for that last minute gift. Check out my Christmas gift ideas Including stocking fillers under £20 and £10.
GLAMOROUS WINTER ACCESSORIES:

THE REAL THING:
FAKE IT TILL YOU MAKE IT: