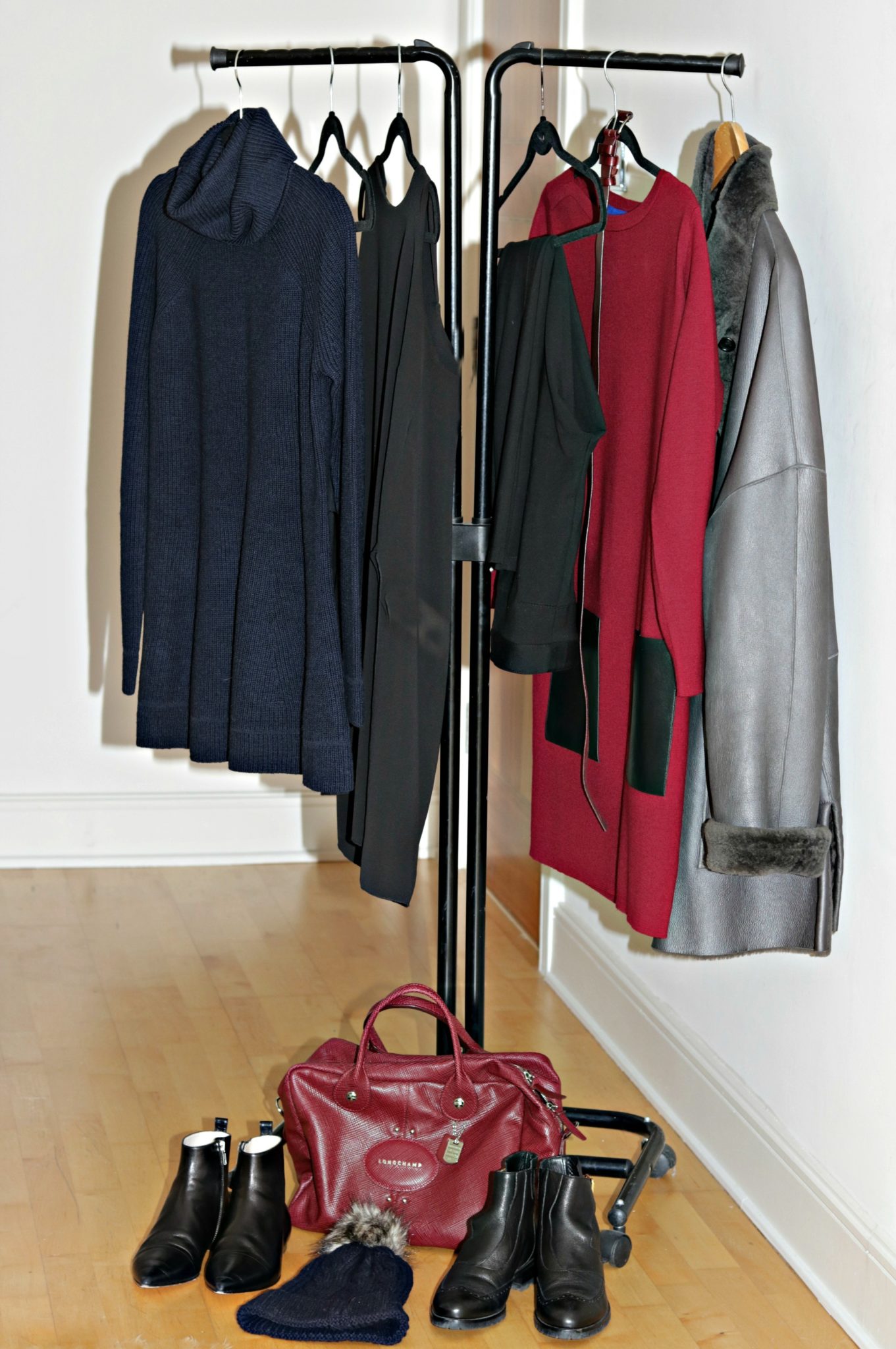 By the time you read this post I shall be winging my way on Eurostar to spend two nights in Paris. I am very excited. I am meeting up with Susan of Unefemme. We plan to sit in cafes, people watch, visit a few galleries and generally have a good time. Not to mention a little shopping!! I will be taking my camera and, weather permitting, I plan to take street shots to illustrate what women in Paris wear in December.
As I don't want to be carrying heavy luggage I have planned a capsule wardrobe which fits snugly into my backpack.
SHOWN ABOVE: Heavy duty black ankle boots with rubber sole similar // Navy bobble hat similar // Flat ankle boots to wear with trousers in the evening // Large cross body hold-all Longchamps (bought in a sale a few years ago) similar // Navy sweater with detachable collar by MeandEm // Black tunic by HopefashionUK // Slim leg trousers // Burgundy tunic by Winserlondon // Black turtle neck sweater by Uniqlo // Sheepskin coat at least 10 years old similar.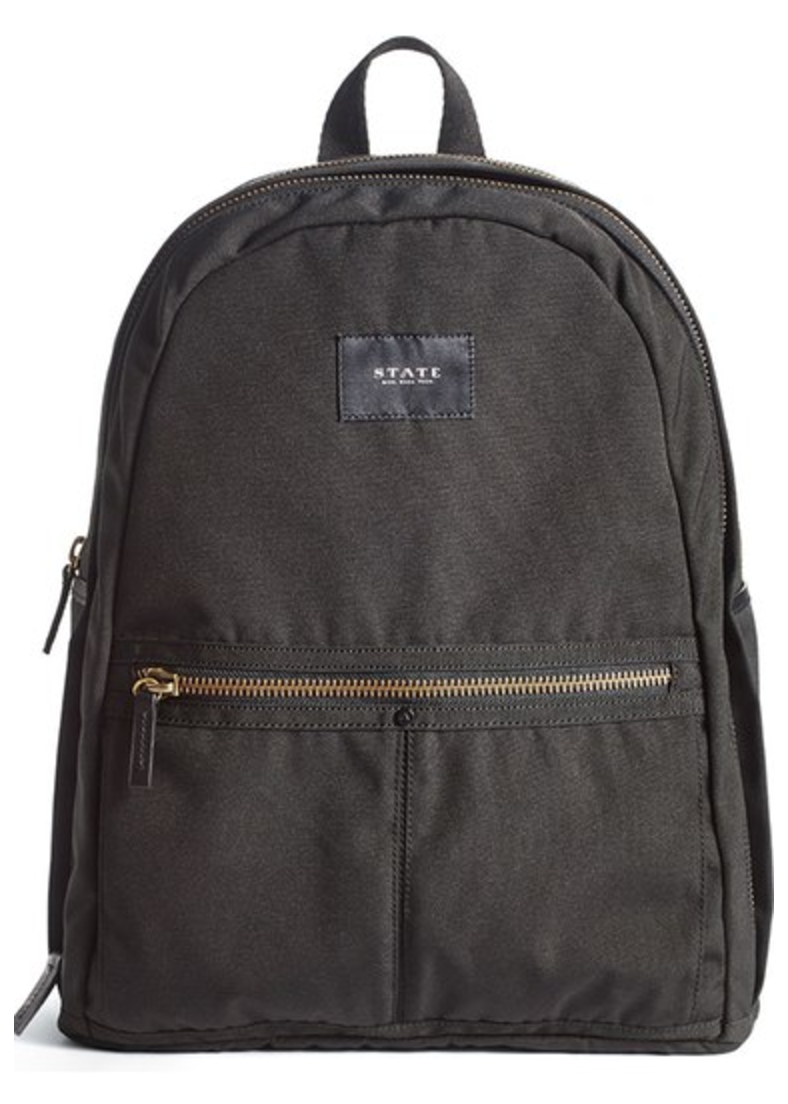 I am planning to get everything into a backpack similar to the one above.