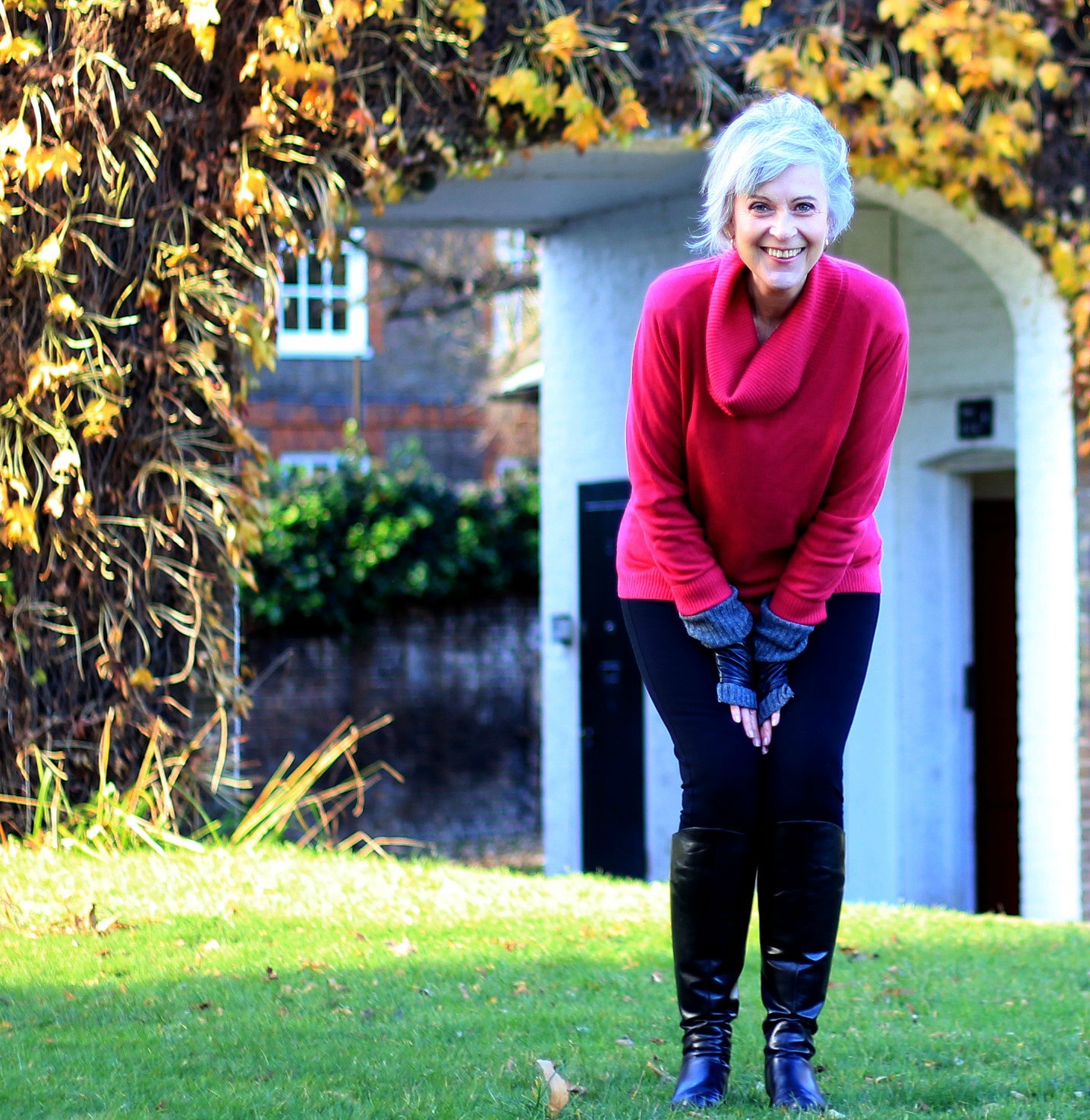 It is freezing here in London, definitely time to wrap up warm in cosy cashmere or merino wool sweaters. Keep the chill at bay even when you go for a brisk walk and explore the countryside at the week-end.
The gorgeous pink 100% 3 ply cashmere cowl neck sweater I am wearing in the photo is from WoolOvers. A brand I was not previously familiar with, although they were established in 1989. It is extremely soft and I love the deep cowl neckline. The styles at WoolOvers are chic as well as warm. They offer a selection of quality natural knitwear at what I consider very reasonable prices.
Here I am wearing their pure cashmere chunky roll neck jumper
To see how I style my merino wool sweater and For a fantastic chance to win a week in Provence (details at the bottom of this post). CONTINUE READING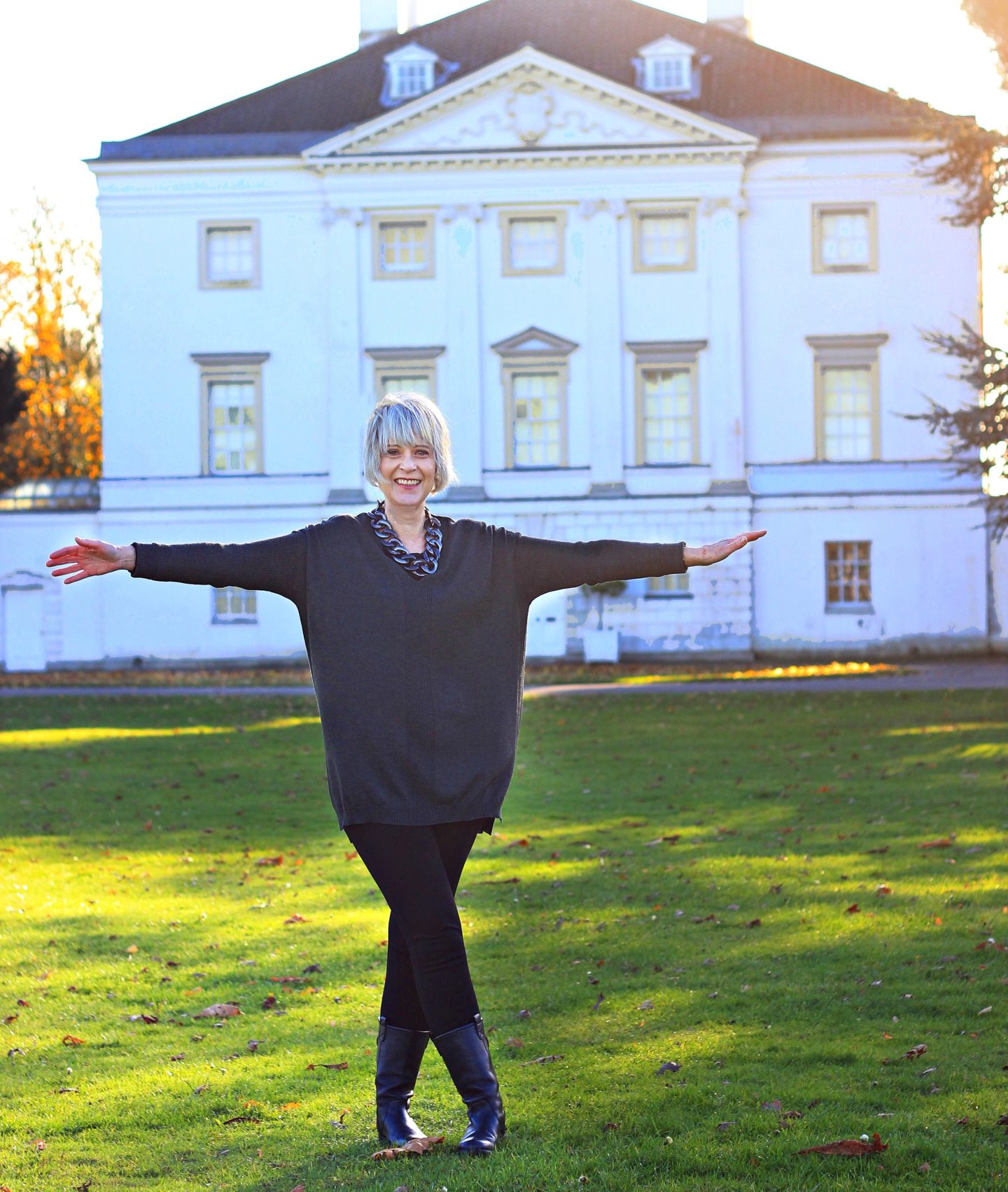 If you prefer a merino wool, which I find a practical everyday option.
They offer some sophisticated, smart styles that are body temperature and figure forming. Perfect for busy active lives.
For a casual week-end look I have chosen their 100% merino V neck long line jumper in khaki. A colour I am flirting with this season and growing very fond of.

Bag by Longchamp Similar // Selection here.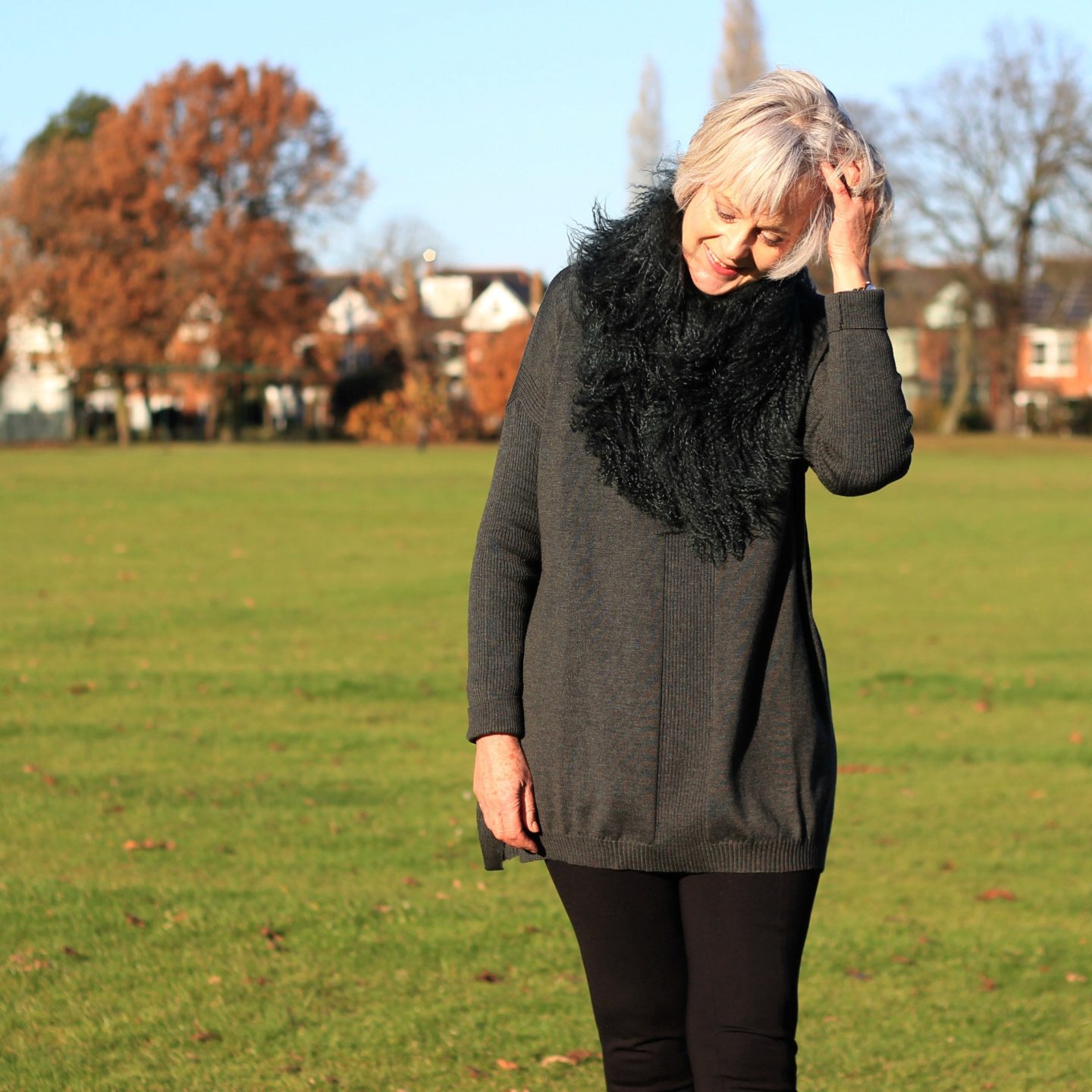 Furry scarf by Jaeger
Photos by Laura Hines. Follow her stunning photography on Instagram. Shot at Marble Hill House.
WoolOvers also offer a good mens range. Ideal as a gift for the men in your life. I have it on my list for my son-in-law.
The sweaters I am wearing were kindly gifted to me by WoolOvers. Opinions are my own. (I deliberately chose a size larger than I normally take as I wanted a relaxed oversize look)
NOW FOR A VERY IMPORTANT ANNOUNCEMENT. My great friend Vicki Archer is offering a Christmas giveaway. The most fantastic opportunity to win A WEEK IN PROVENCE at her beautiful "Petit Bijou" in Provence. I can attest that it is a stunning location. We love the South of France. So relaxing and there are some wonderful places to explore. For details on how to enter the competition click here.