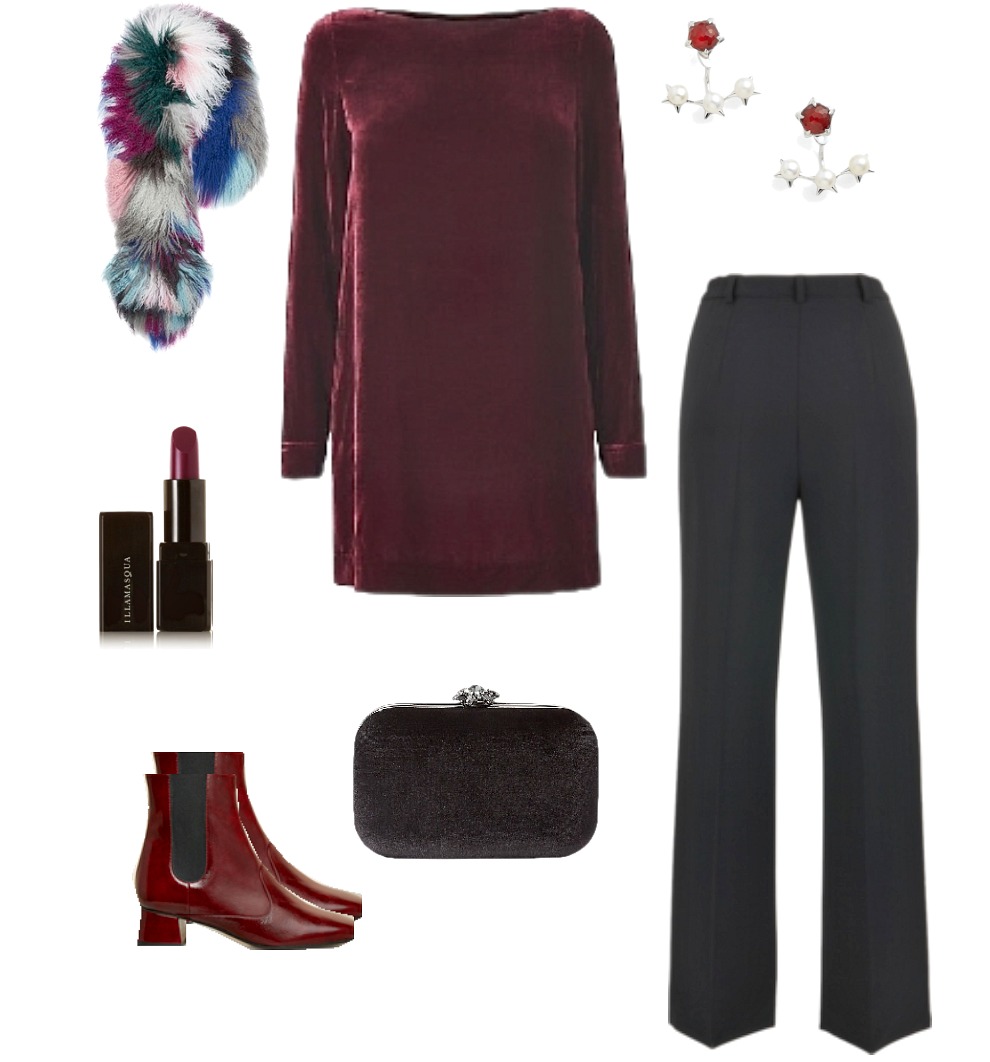 Traditionally velvet has rich and opulant connotations. Worn by royalty for ceremonial occasions, velvet is lush and often ornate. It has now gone mainstream and can be found not only in designer collections but also readily available on the high street. Although velvet is still used for cocktail and special occasion dresses it is now being worn for everyday and casual evenings.
Velvet is a woven tufted fabric with short dense pile giving it that soft silky feel. It can be made from either synthetics or natural fibres. It adapts well to a variety of styles from the traditional smoking jacket to soft fluid trousers. It is even popping up on shoes and handbags this season.
SHOWN ABOVE: Velvet tunic at john Lewis & LKBennett // earrings // trousers // Clutch (sold out similar) // boots // stole.
See how I wear my blue velvet trousers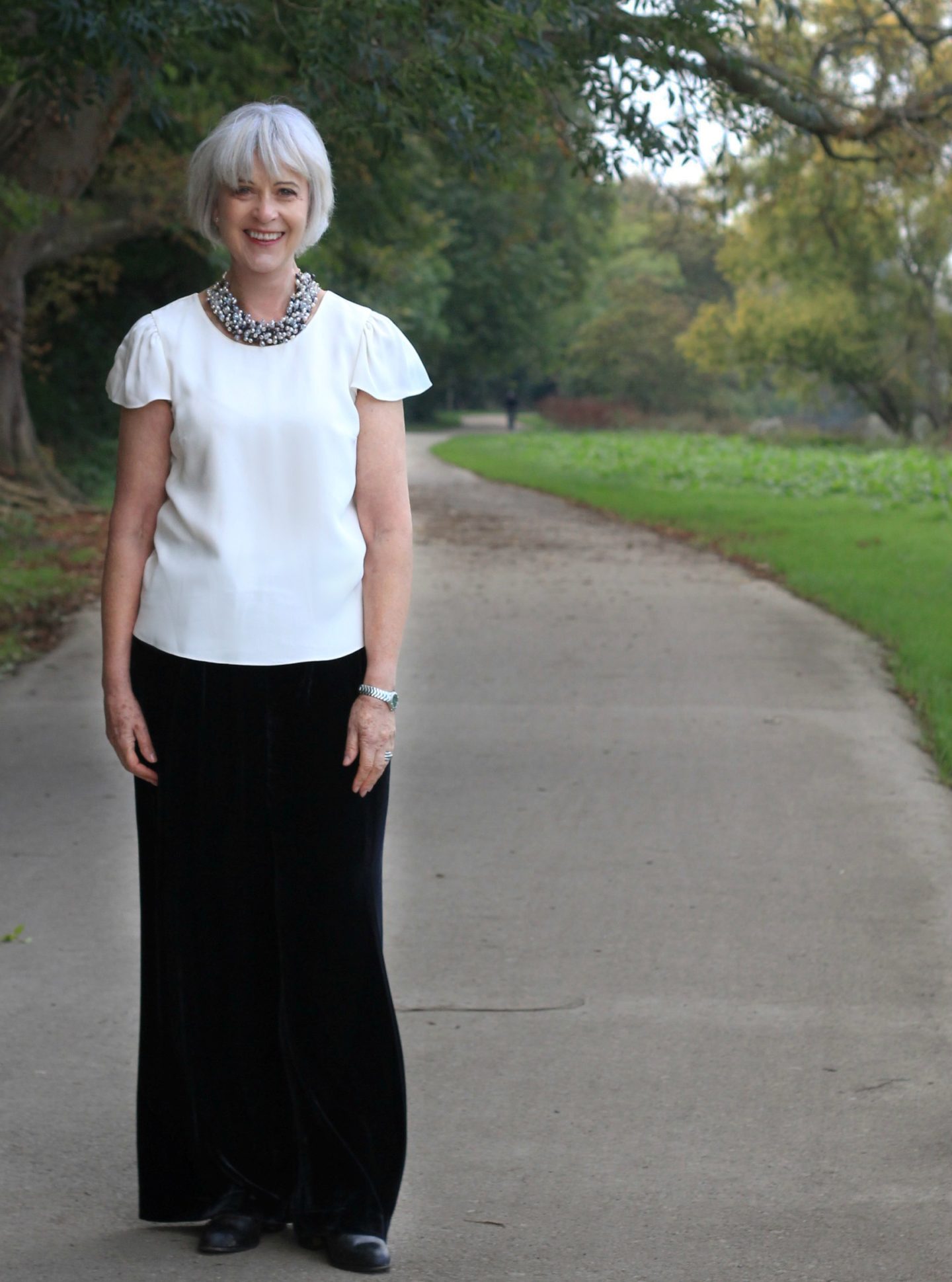 Photo by Laura Hines. Follow her stunning photography on Instagram.
Above I am wearing a pair of wide leg velvet trousers teamed with cream silk top a few years old similar. Statement necklace from St.Tropez market. Nordstrom have an excellent collection of statement necklaces.