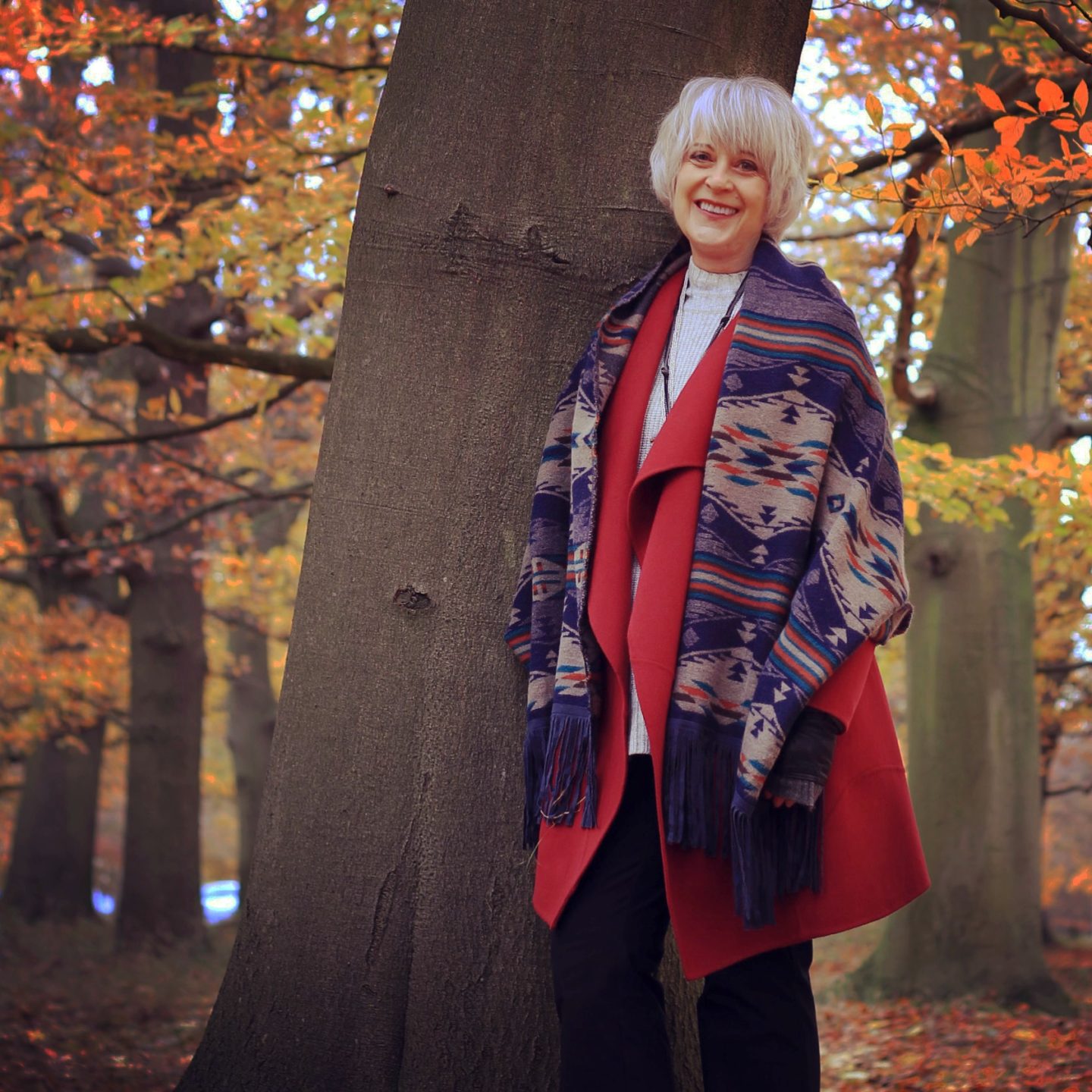 When the weather gets really cold and wintry I find that a bright coloured coat, especially a flattering red, can lift the spirits. I have had the above coat by Nicole Farhi for many years and never seem to grow tired of it.
Our skin can become pale at this time of year and a rich colour can throw a more flattering light onto the face than a dark neutral.
What colours are you attracted to that bring you joy every time you wear them?
Red coat Nicole Farhi similar // Ethnic shawl from St. Tropez market. Etsy have some great ones // grey knitted tunic.
How to change the look with a different necklace.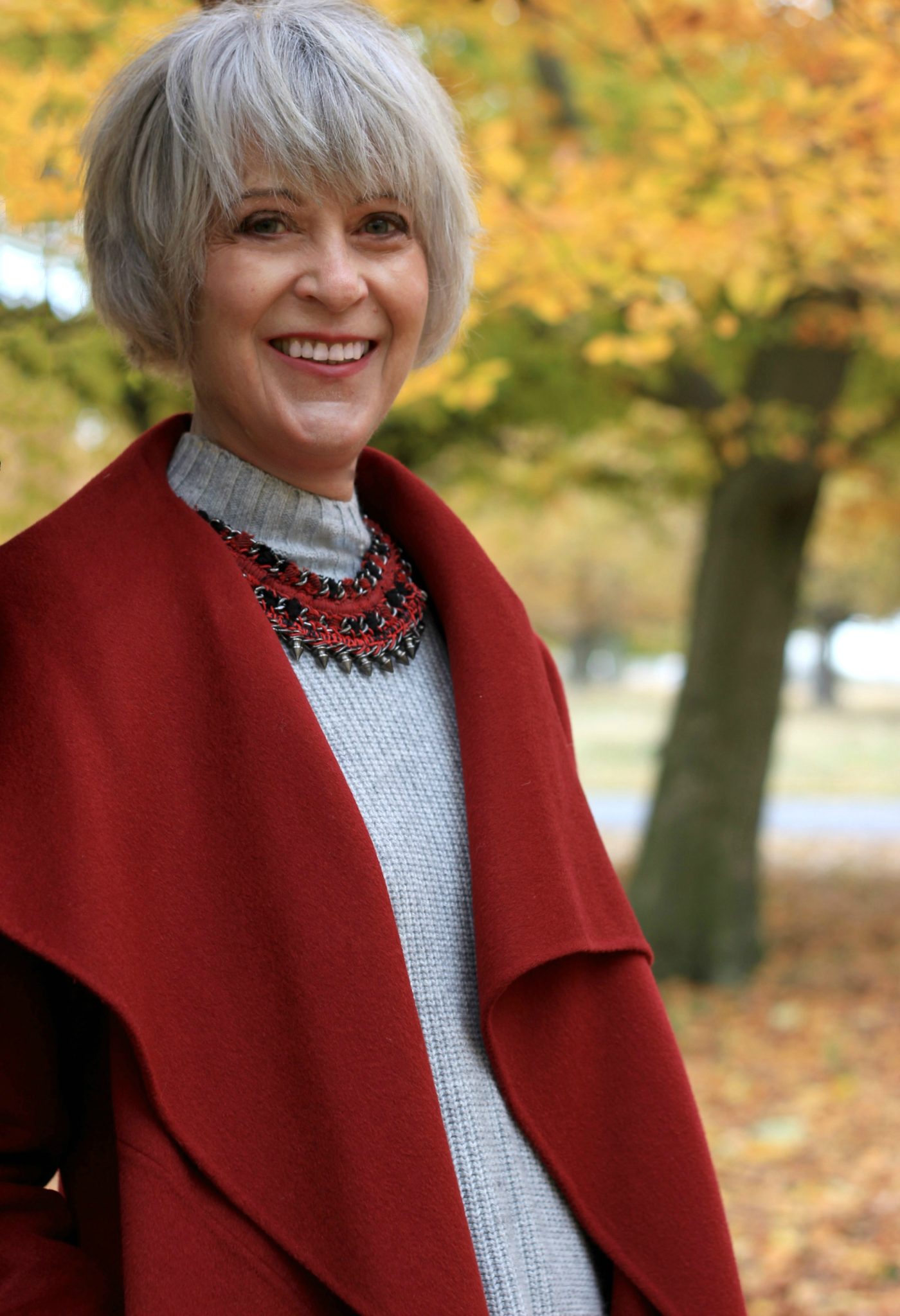 All stunning photographs taken in Richmond Park by Laura Hines. Follow on Instagram
Here I have added a different necklace that helps to bring out the colour of the coat. Necklace a few years ago from MarksandSpencer. A good selection at Nordstrom.
Just back from Paris. Had a wonderful time. I will get the photos posted as soon as possible. In the meantime I have a couple up on my Instagram
SHOP THE LOOK
ACCESSORIES