Accessories – I love them. I am like a magpie when it comes to accessories especially costume jewellery and scarves. I never seem to have enough and can't resist temptation especially if the piece is big bold and shiny.
My wardrobe pared down and classic with a twist. I like simple shapes that can be easily adapted from day to evening. When I travel I only take a walk-on case so each item I pack needs to flexible.
The key to ringing the changes and creating multiple outfits from a few pieces is accessories. They take up very little space in a suitcase, can transform an outfit from ordinary to chic in a few seconds.
Details of above: Yellow bag // Tasselled print scarf // yellow print scarf // red lobster earrings // red diamond shape earrings // Leopard bag // Yellow/black necklace // blue/yellow hoop earrings.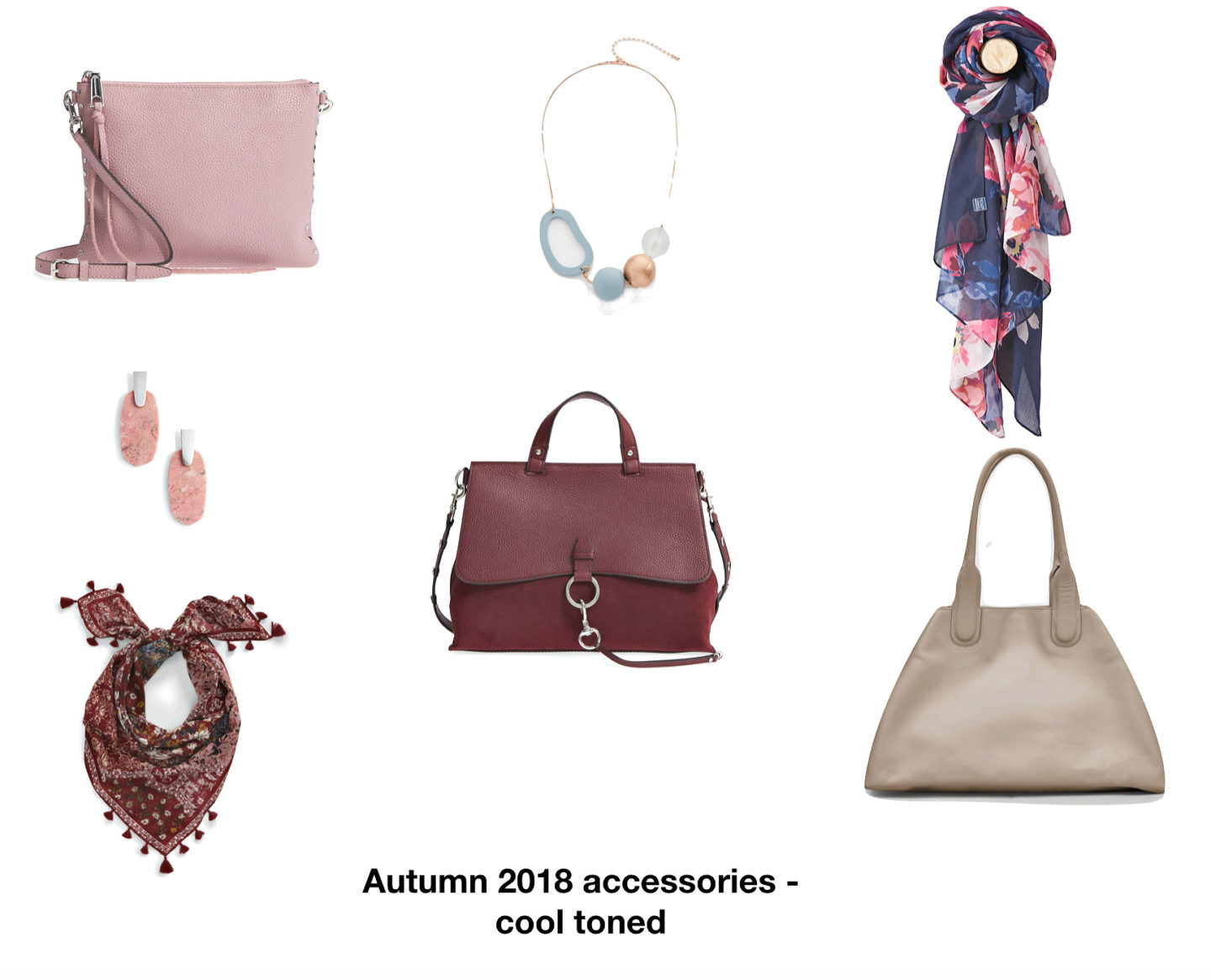 Another advantage of adding a well-chosen scarf, necklace or pair of earrings is that you can experiment with colour and on-trend shapes without breaking the bank.
With regard to bags, this can take a bit more thought if you are buying a good quality leather bag. I have been very pleased with the pale pink coach bag I bought earlier this year. I love the way it adds a pop of colour to an otherwise monochrome outfit. See how I wore it here. I intend to wear it right through the winter to liven up my neutrals.
There are lots of animal print accessories around at the moment from shoes to handbags to scarves if you fancy a touch of the jungle.
Details of above: Pink bag // Blue/bronze necklace // Blue/pink scarf // Taupe bag // burgundy bag // burgundy print scarf // pink drop earrings