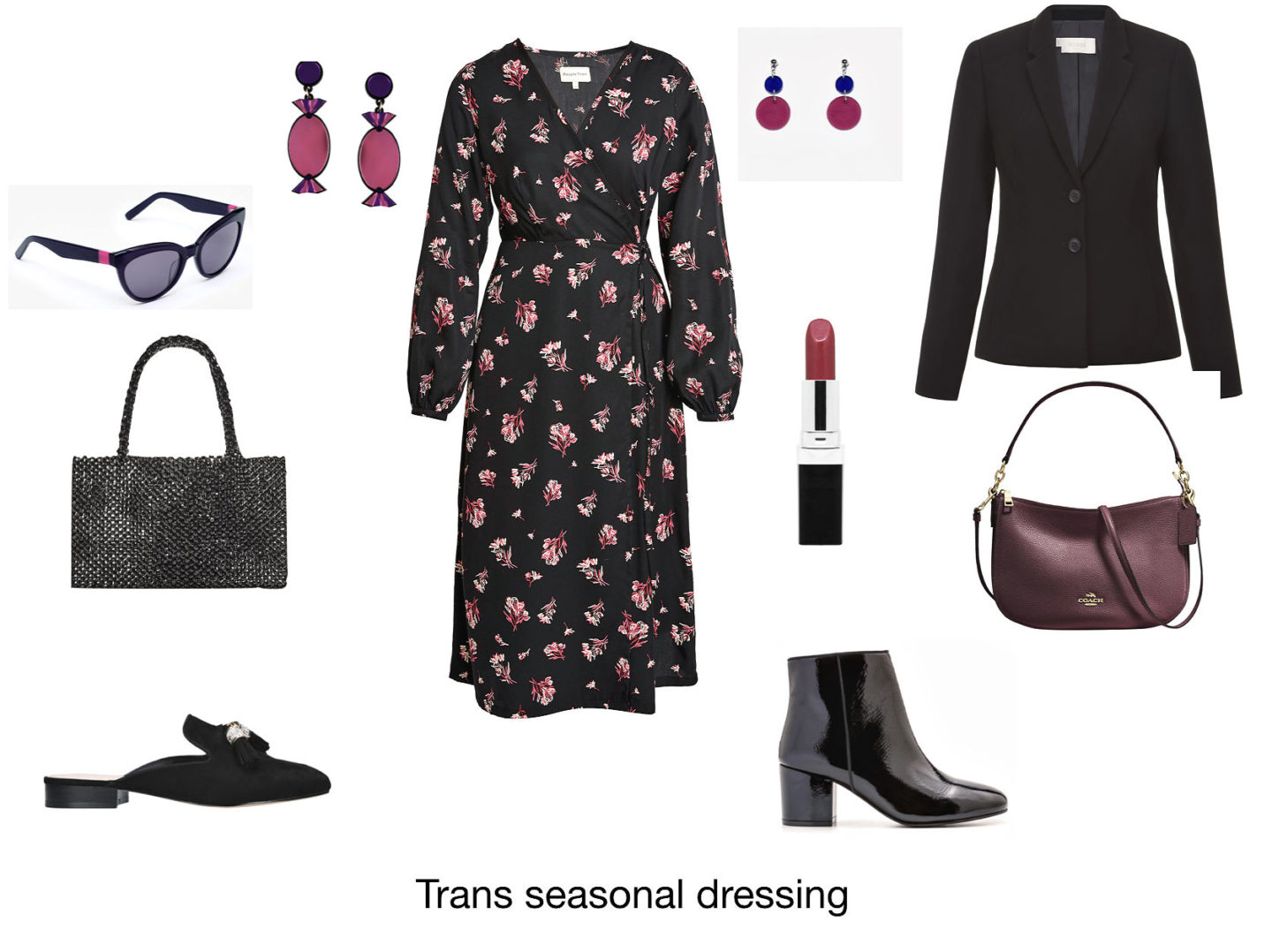 Trans-seasonal dressing can be difficult if you live in a part of the world which has a mercurial climate. As weather patterns seem to be constantly changing that means most of us. Consequently, this can pose a problem for our wardrobes. Summer is not yet over yet Autumn is just around the corner.
Pre-season research
I have therefore been doing some internet surfing to get my eye in for the fast-approaching new season. September always reminds me of going back to school after the long Summer holidays. The smell of chalk on blackboards, sharpening pencils and new shoes. Shoes are always a good place to start. I currently have a pair of leopard print pumps on my radar. I will be covering that subject next week.
New Arrival pages
The "new arrivals" pages are a good place to start your exploration. Most brands have them and if you have the odd hour to spend they are good places to do some dreaming and virtual shopping. I have put a list of the bands I favour at the bottom of this post.
Details of above: Sunglasses // Drop earrings // Floral print dress // Small drop earrings // Classic black blazer // Burgundy bag // Black ankle boots // Lipstick // Black slip on mules // Black bead bag.
What I noticed in my travels was the continuing emphasis on dresses, especially midi styles with long sleeves. Great for those of us who prefer to cover up. Prints are very much in evidence, however the pastel colours of Summer have been replaced with Winter florals on darker backgrounds.
Floral dresses:-
A classic blazer is a good place to start when curating a sustainable wardrobe. It is worth spending as much as your budget will allow when purchasing this key piece. I have had my navy Theory blazer for about four years. Although at the time it seemed like a very expensive purchase it has more than earned its keep.
Classic blazers:-
NEW ARRIVAL LINKS:
Arket A new brand I have discovered. Well worth a look
Boden – A good place to start if you are looking for a dress
People Tree – I really like this Brand. They offer sustainable and fair trade fashion. I have just ordered the dress featured in the collage above.
You might like a previous post on transitioning your summer wardrobe here.