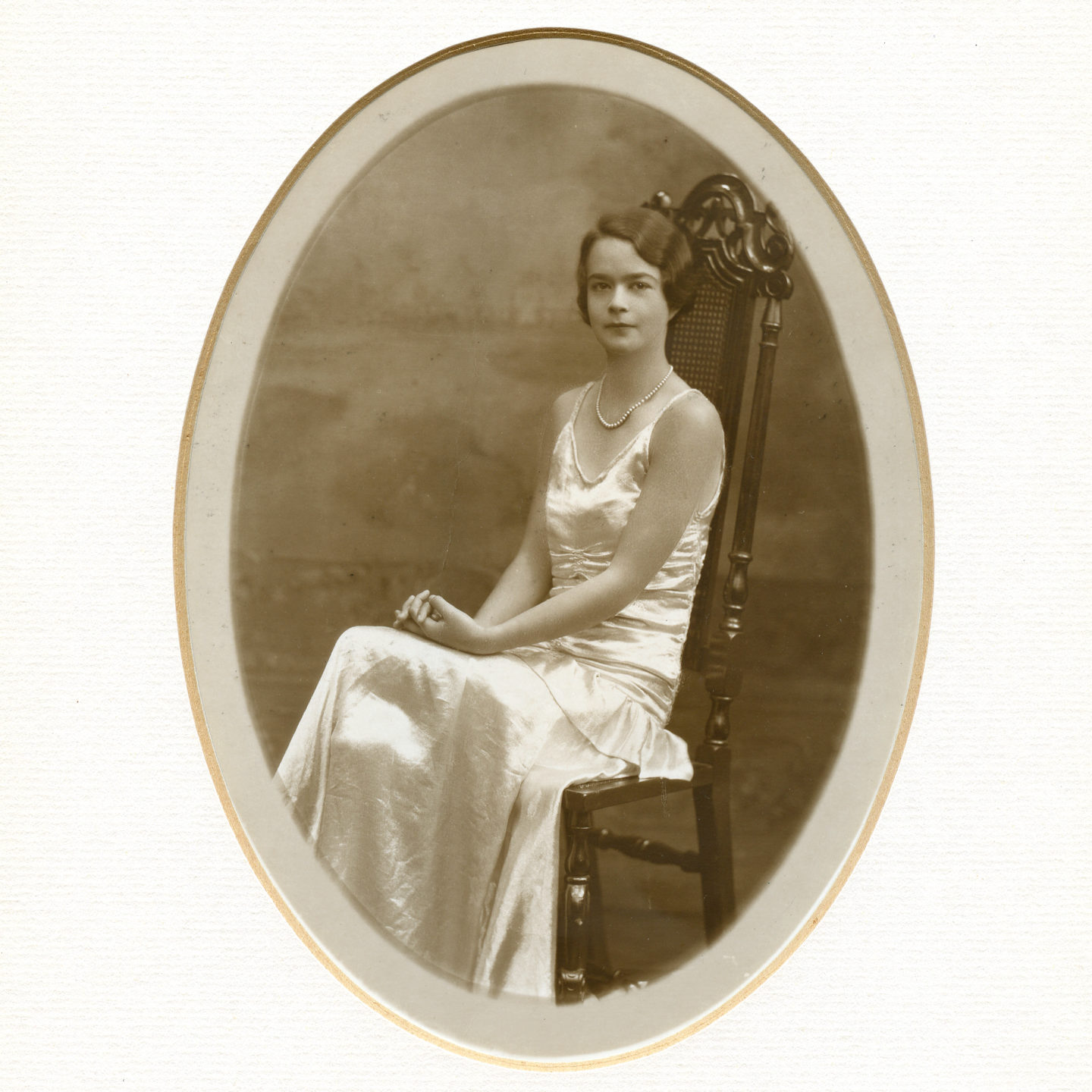 Is style inherited or learnt? This is the subject I would like to discuss today.
My passion for fashion started early. I remember climbing into our loft at the age of about 5 to try on my mother's wedding dress. The image above shows my mother wearing her wedding dress in 1936. Her wardrobe was a veritable treasure trove of 1950s delights. I recall spending hours rummaging through her clothes and playing dress up. I hobbled round in her high heeled shoes and tried on her stylish hats. The rustle of silk taffeta and the delectable smell of her perfume wafts back to me from an age of elegance.
My mother was an inspiring role model. She had classic good taste and was always well groomed even when she was taking the dog for a walk.
Her example instilled in me a lifelong interest in clothes and the way women dress. Luckily I was able to follow my passion for fashion. For many years I worked in the fashion industry, first in PR and then as an Image Consultant.
This brings me to the question – Style – Inherited or learnt?
Maybe it is a national characteristic? Do all French women have style as is widely presumed?
As I spend about three months of the year in the South of France and visit Paris at least twice a year I have plenty of opportunities to observe French women in their natural habitat.
Do French women have innate style?
The conclusion I have come to is both yes and no. I would surmise that French women are more disciplined in the way they present themselves. You would never see a French woman going to the boulangerie in track pants, they would always be respectably dressed. Yet they do not all conform to the "stylish French look" so often depicted in the media. The women of a certain age that I encounter are often conservatively dressed. A French woman will choose quality over quantity and will always be well groomed.
How do you recognise a woman with style?
Discipline and confidence are qualities that come to mind when
I think
of stylish women.
They know what suites their character, lifestyle, colour and figure shape and
consequently
are very selective in their purchases
. One thing they have in common is that they are comfortable in their own skin and choose to wear what they love. They
unashamedly
wear their outfits on repeat. Accessories play an important part in their wardrobes which allows them to individualise their outfits.
Can these skills be learnt? Yes
absolutely
, but like most skills, it takes desire, application, determination and work.
Here are some guidelines:-
Choose your role models
wisely
. Get inspiration from stylish friends, images from Pinterest or characters in films. Instagram is another option but the images there are not always authentic.
Buy the right clothes for your body, we are all different and not every style suits every woman. Learn to edit out what does not suit you.
A good fit is everything. French women are on first name terms with their seamstress. If you buy cheap clothes it is not always worth the cost of having them altered. Whereas a good quality garment well tailored will last for years.
Stay away from fashion fads. Now, this does not mean you should not come out of our comfort zone from time to time and try something new. You never know it might work and you don't want to get stuck in a rut.
Confidence is key. Respect yourself and dress for nobody else but yourself. Stylish women are not always
conventionally
beautiful. yet they are comfortable in their own skin. Learn to accept yourself imperfections and all.
Style has nothing to do with age or size and everything to do with believing in yourself. What you wear tells the world a bit of your story. The good news is that you can edit that story if you choose to.
COLOUR – Do you know your colour type?
STYLE – Do you know what body features you would like to emphasis/play down