At the beginning of August, I wrote a post entitled A classic Summer look. It proved to be very popular. So I decided to take the same outfit and add a touch of colour. I chose a light wool pink jacket. We have had such a gorgeous hot Summer this year that even the mention of wool brought me out in a sweat. However good things do not last forever and the evenings are beginning to draw in.
In a recent post "style Inherited or learnt", I talked about finding your own style. My favourite outfits tend to fall into the category of classic with a twist. This look definitely falls into my comfort zone. I like to keep my basics neutral and then add a touch of colour to a classic outfit or an on-trend accessory or two just to jazz things up.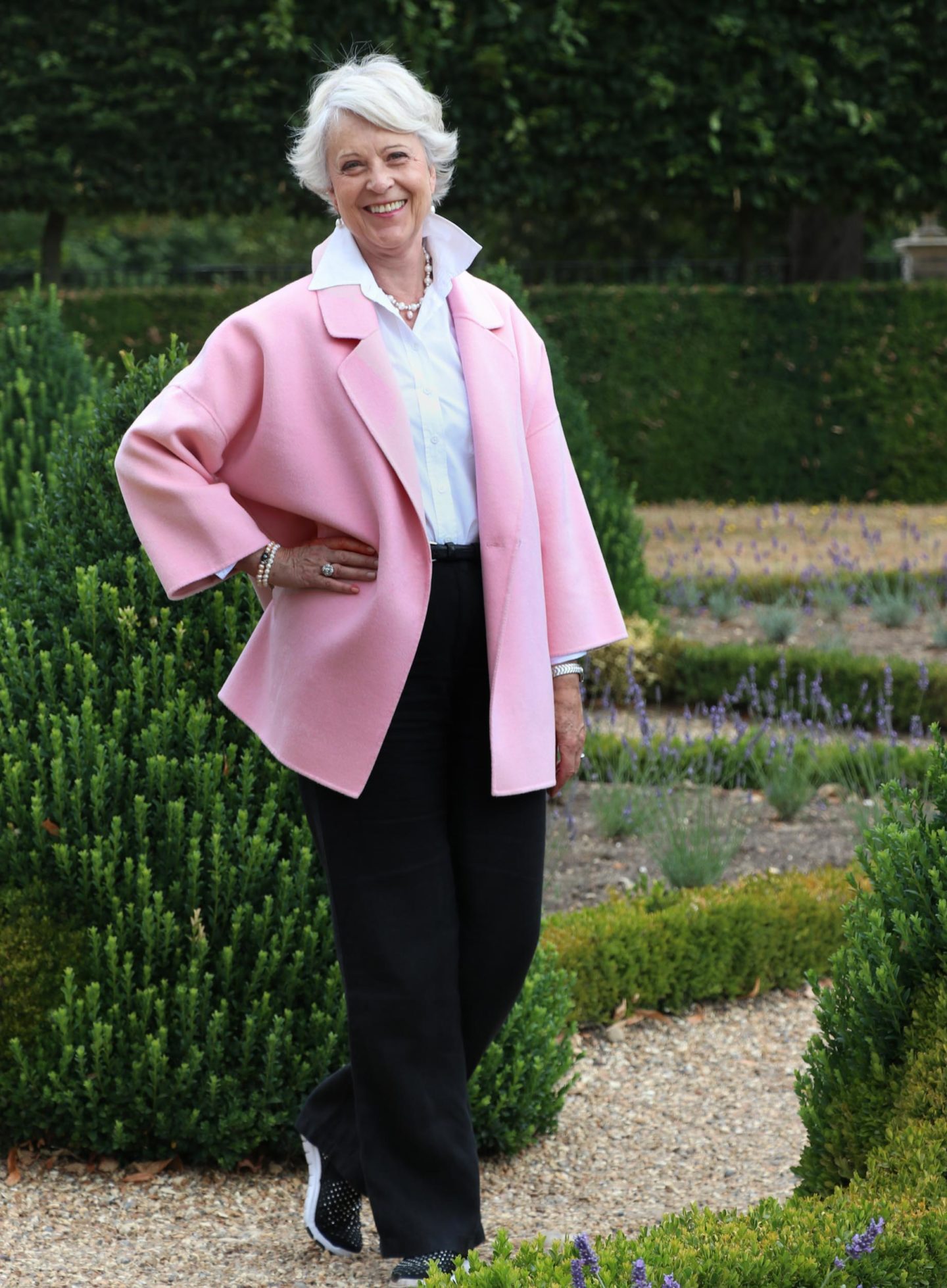 I found this lovely pink jacket in the Benetton shop in St.Tropez. Whatever happened to Benetton, it seems to have disappeared from our high streets. They used to offer some great reasonably priced basics. I finally tracked it down online. They no longer have the same jacket but do stock a coat in a similar colour.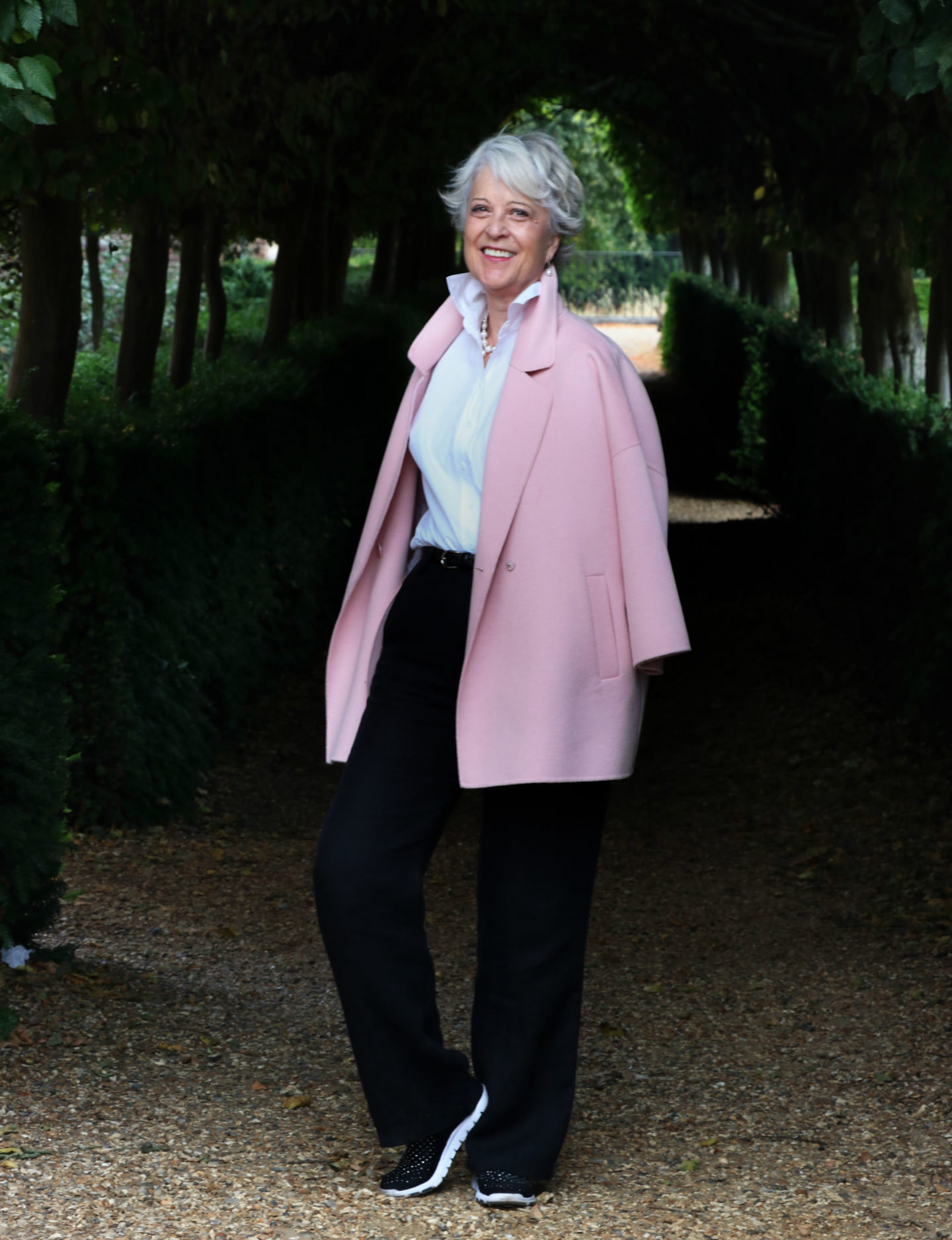 By adding a touch of colour to a classic outfit you can get more mileage from your classics. Pink continues to be included in the Pantone colours for this Autumn. It teams very well with the greens and deeper pinks. You can add any colour jacket or coat that works for you to achieve the same effect. There are plenty of warm rich Autumnal colours starting to arrive in the shops.
The stunning photos above were taken by Laura Hines in the grounds of Ham House, Richmond. Follower Laura on Instagram