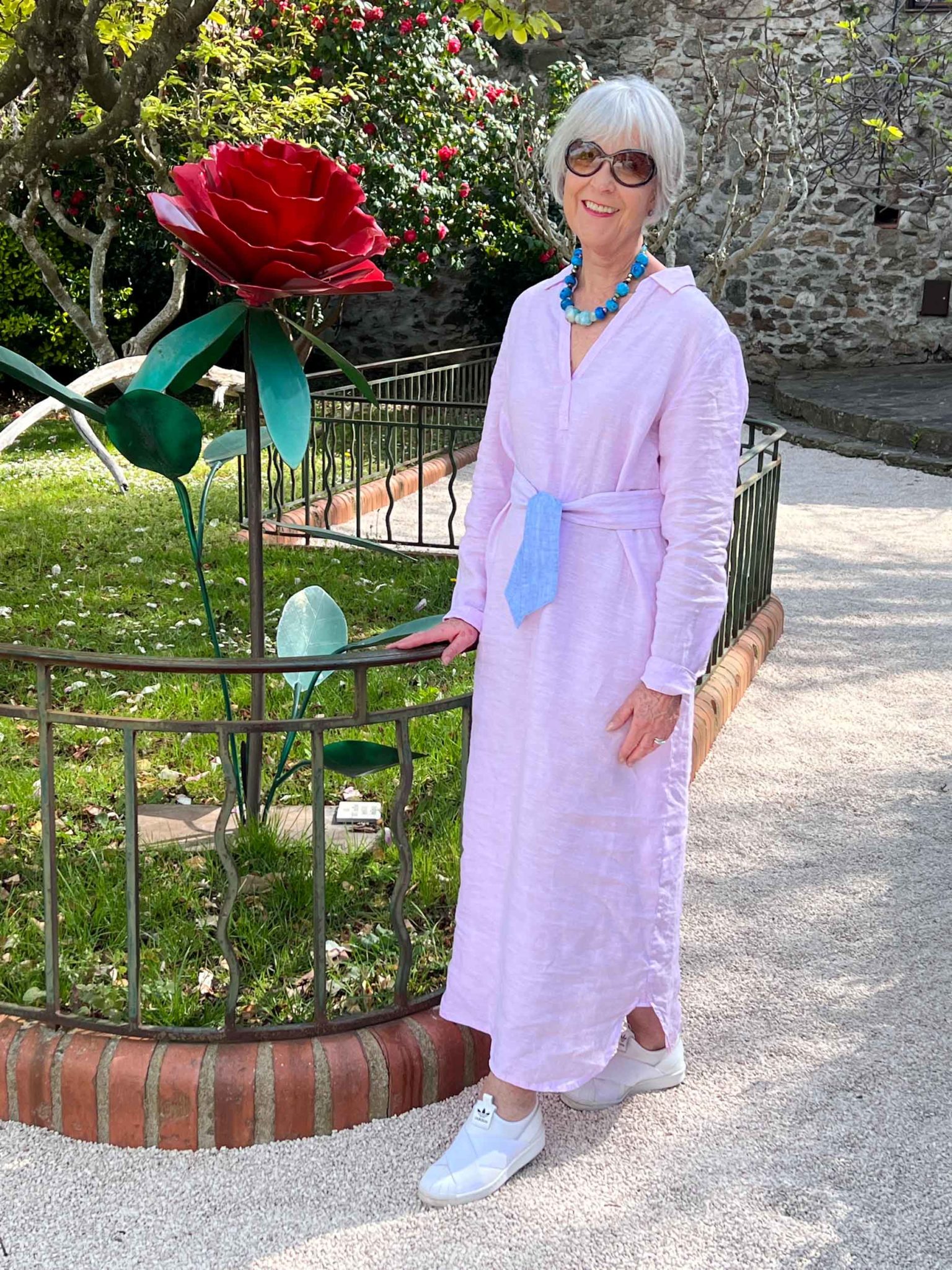 How to dress when the temperatures rise. Well I am sure you will all be glad to hear that we will be heading back to Grimaud this weekend. I can't wait for those blue skies. The temperatures are predicted to be really high at about 29/30 degrees centigrade. I will need lots of linens and cottons and will probably mostly be wearing my maxi dresses. I will definitely be packing this pink linen dress. I have not had much chance to wear it here in the UK but it is ideal for the South of France. I bought it from JohnLewis&Partners about two years ago. It is from their NRBY range. They still have a size small in stock (it is quite roomy). They have a similar version in blue with a hood. Adidas slip-on trainers similar.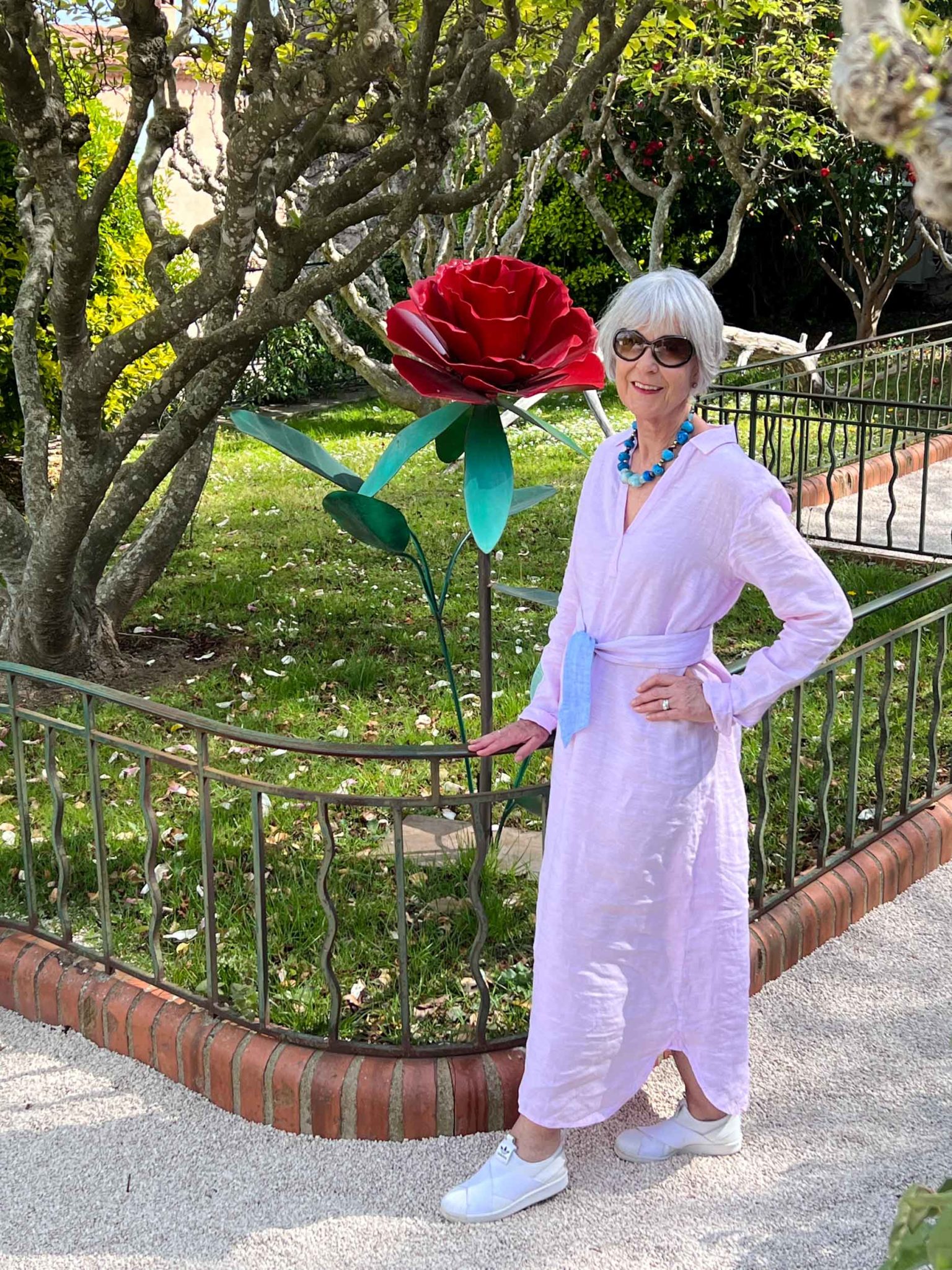 I know some of you are not keen on linen as it does crease. However when it is really hot I find that linen is the ideal fabric to keep you fresh and cool.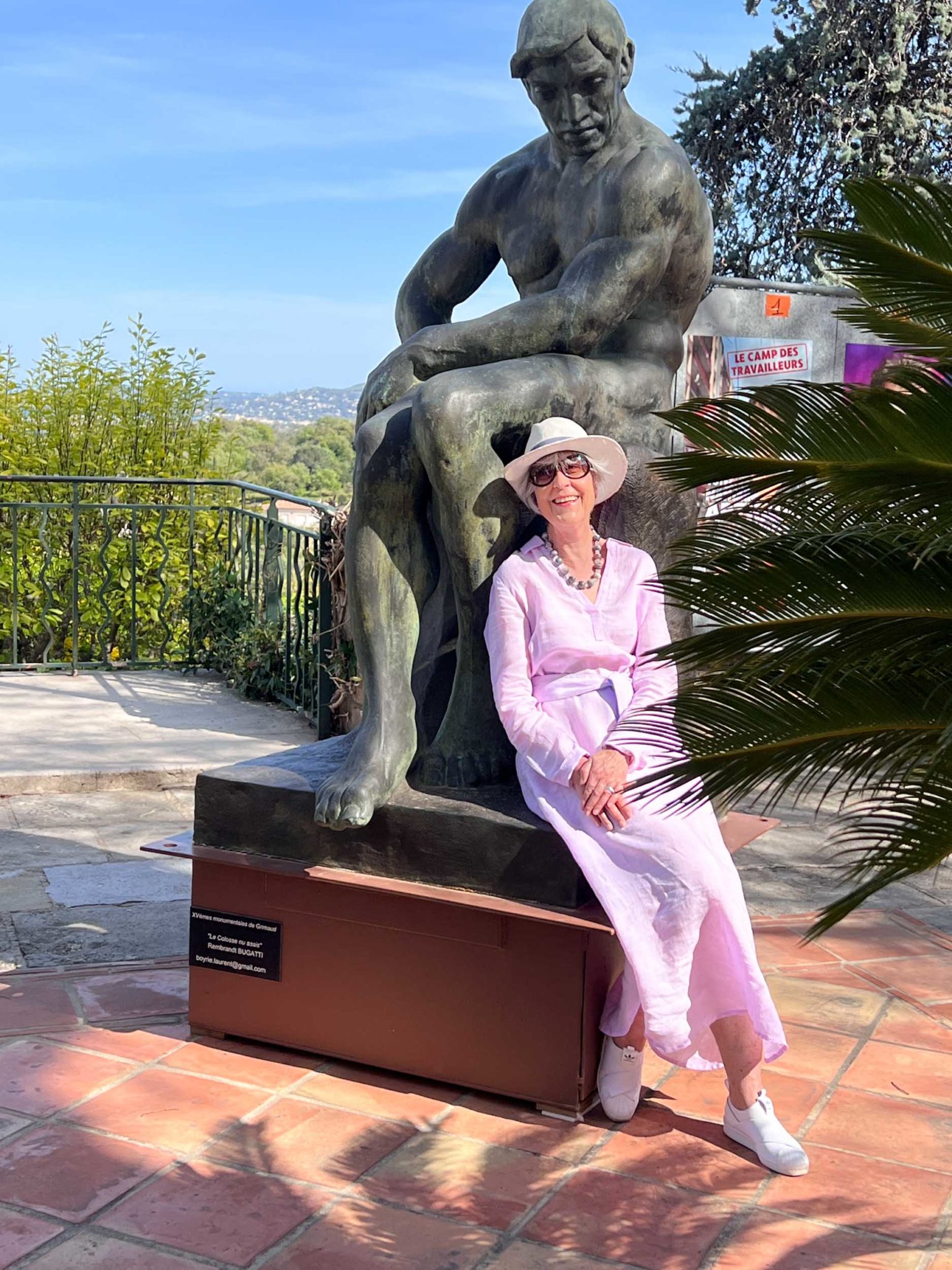 These photographs were taken by my friend Dee during our last trip to France in May.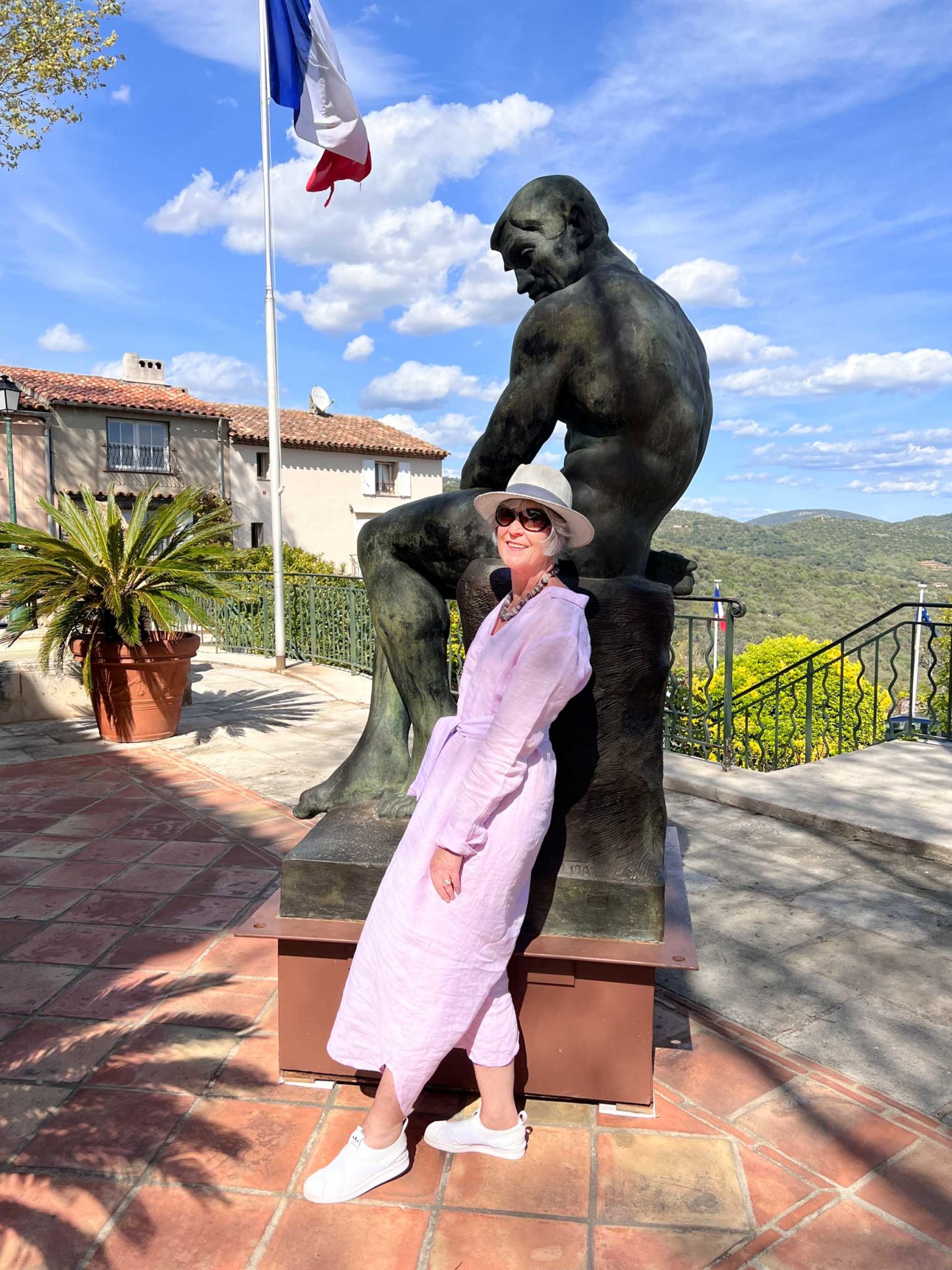 How to dress when the temperatures rise – More options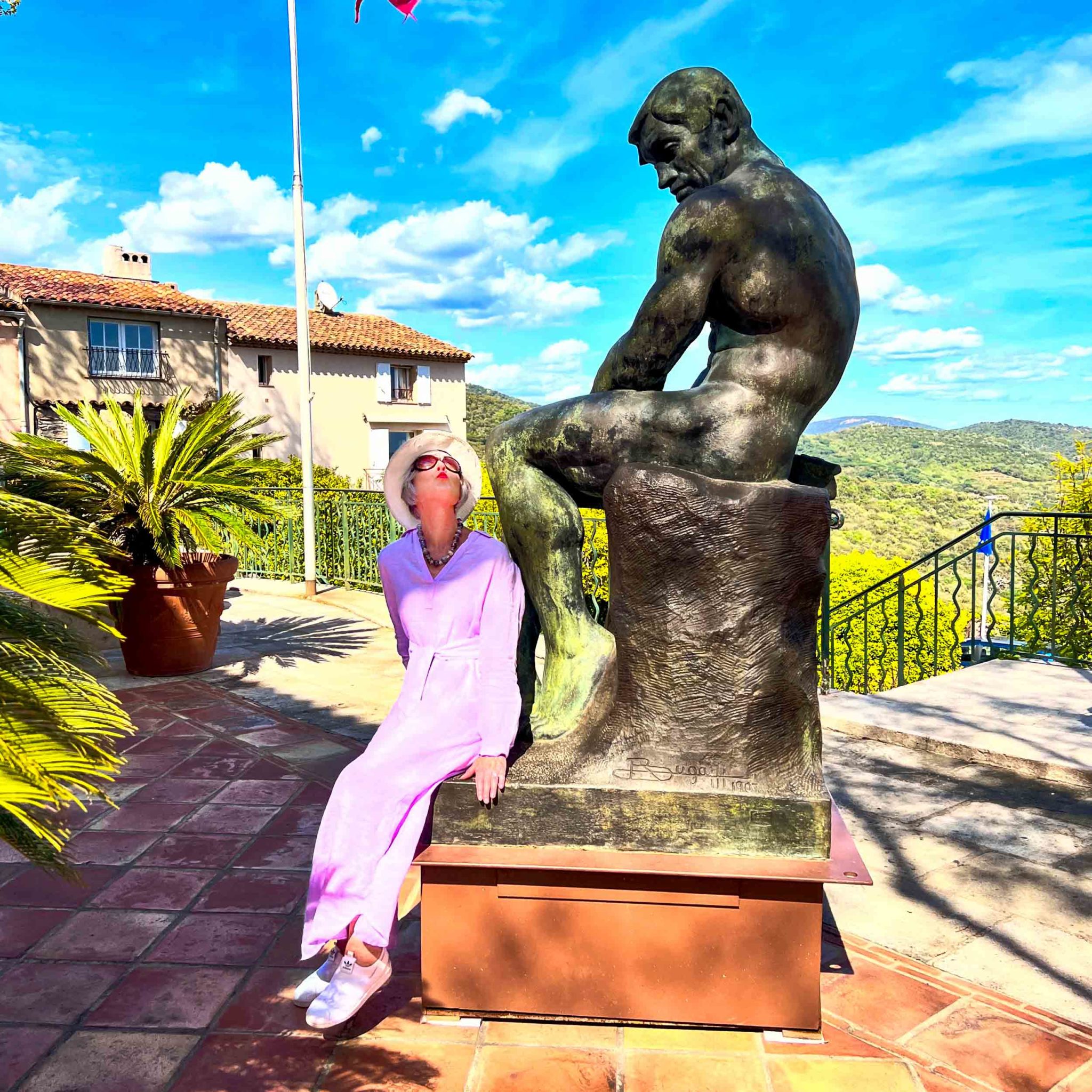 Could not resist this photo. Very handsome guy. We are lucky that the mayor of Grimaud is a patron of the arts and there are constant exhibitions of sculptures and art around the village.
I know you are probably going to ask about my blue necklace which I bought in the Brocante in St.Tropez. I have found a few similar below.
You can see me wearing the dress in 2021 at the Wetlands wildlife centre before we moved house.