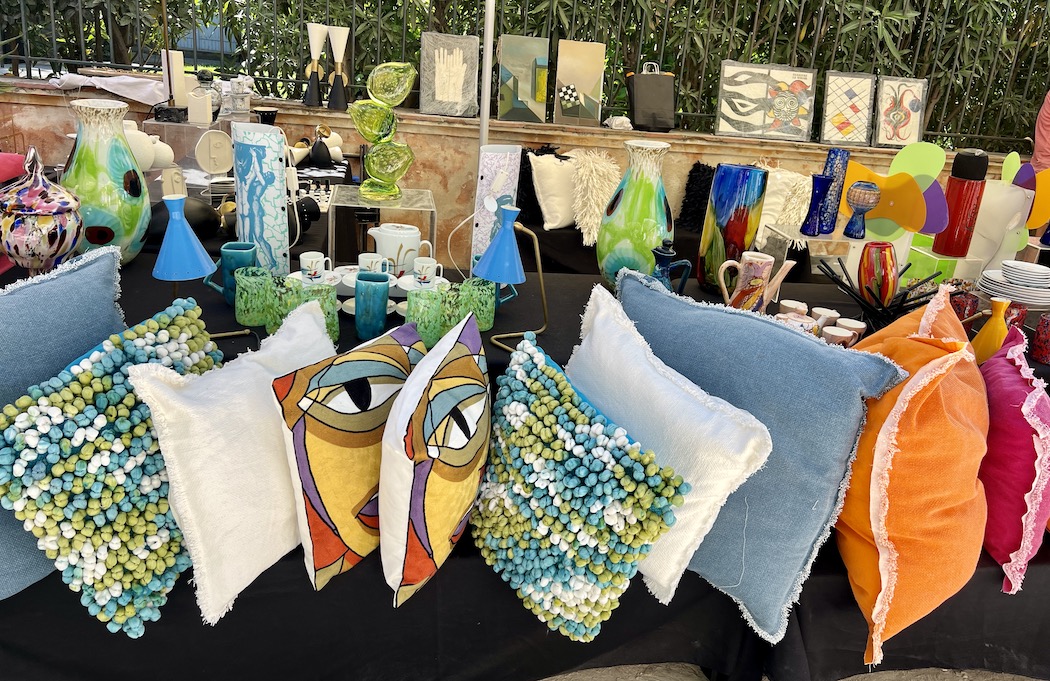 A guided tour of St.Tropez market June 2022
Well I am back in Grimaud and it is very hot here. It is taking me a while to acclimatise as it is also quite humid. I did manage to get up early on Tuesday, market day, and catch the bus into St.Tropez. The market was extremely busy for this time of year. It was difficult to take photos but I captured some of my favourite stalls. I trust that the images below will give you a flavour of the stalls at this time of year.
Above is a photo of my favourite interior shop. It is situated on one of the side streets that lead to the Place des Lices where the market is held. I thought that the cushions were really fun and colourful.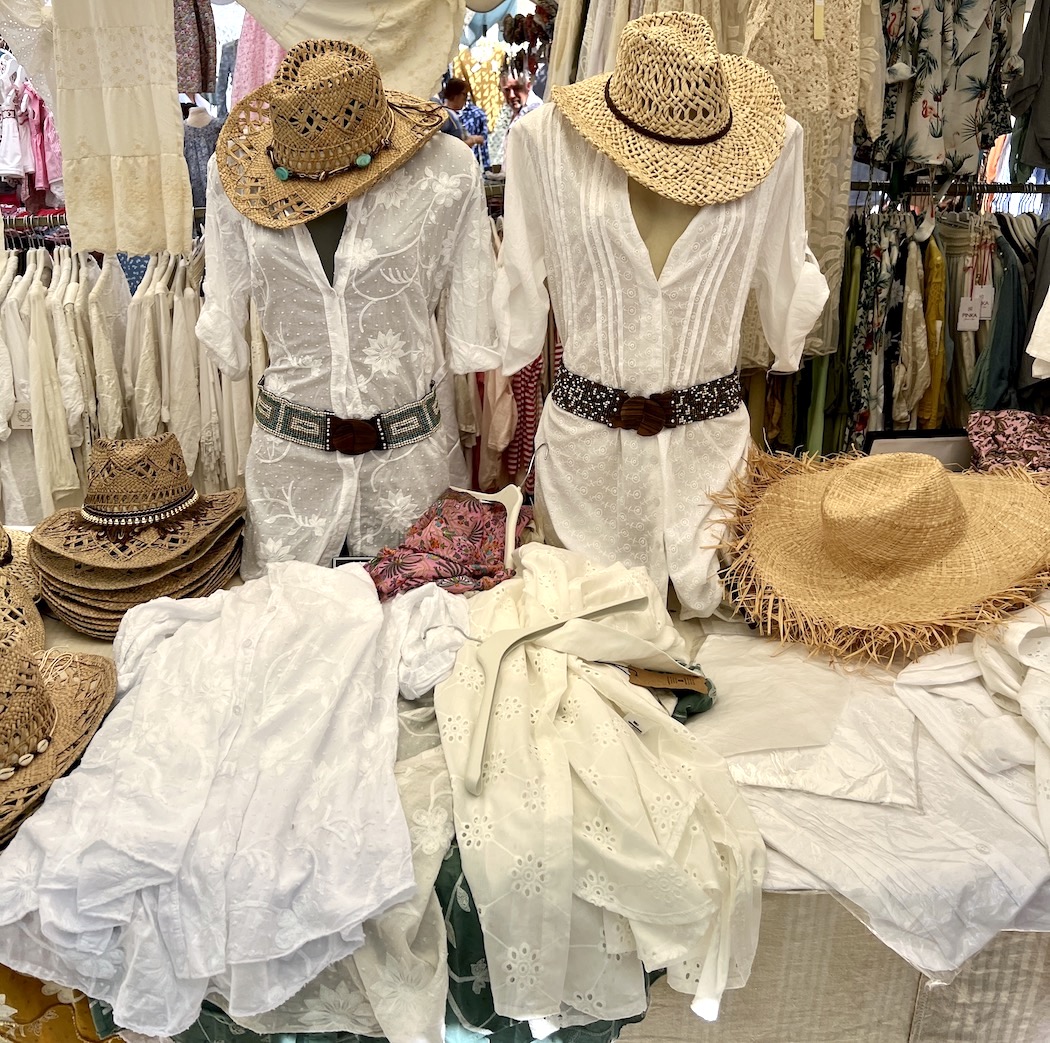 Such a typical St.Tropez look. You see many women of all ages wearing white dresses and tops with wide belts and straw hats both in the village and on the beach. Not sure it is a look that I would copy but I have seen it done quite well.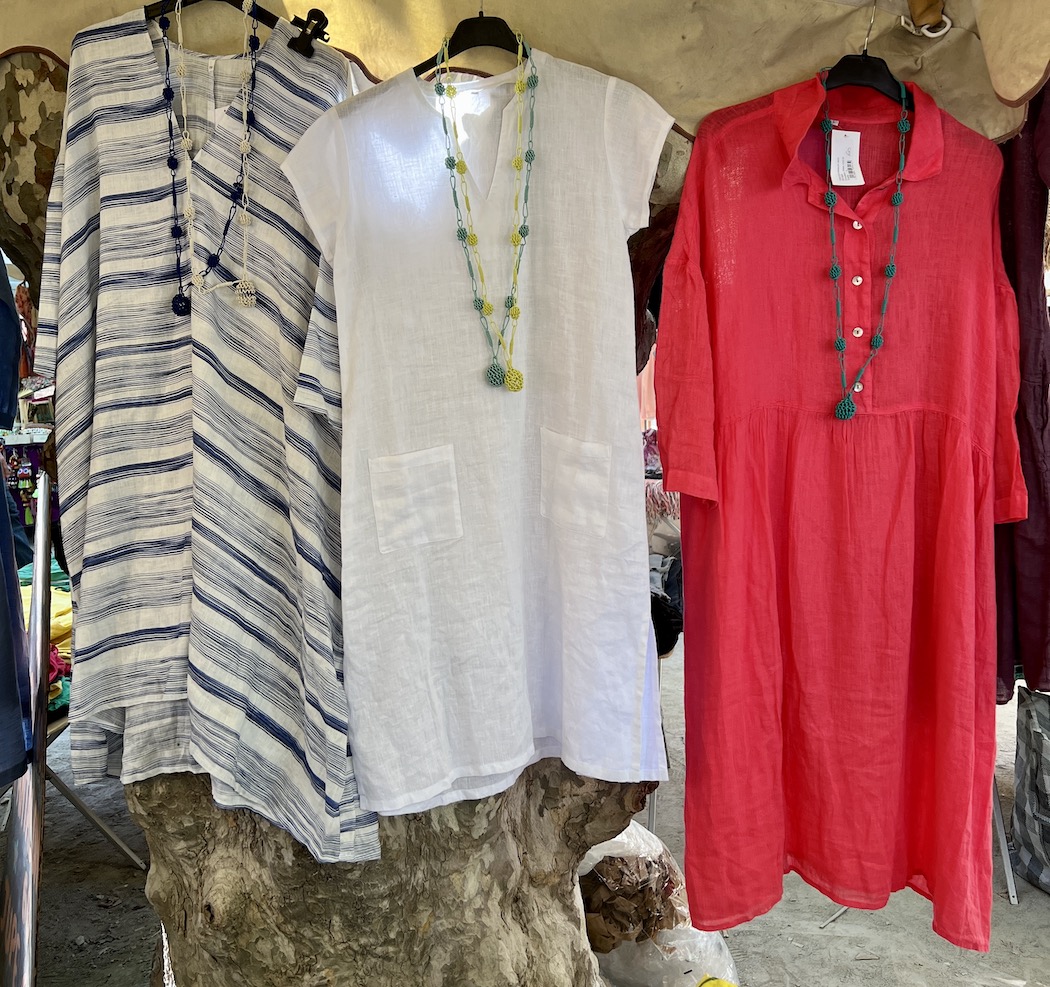 Linen and cotton dresses are the best choices to wear when the temperatures and this high. Loose, floaty and comfortable. Can be worn on their own or with linen trousers. Accessorised with long rope and bead necklaces. Again a very classic St.Tropez look.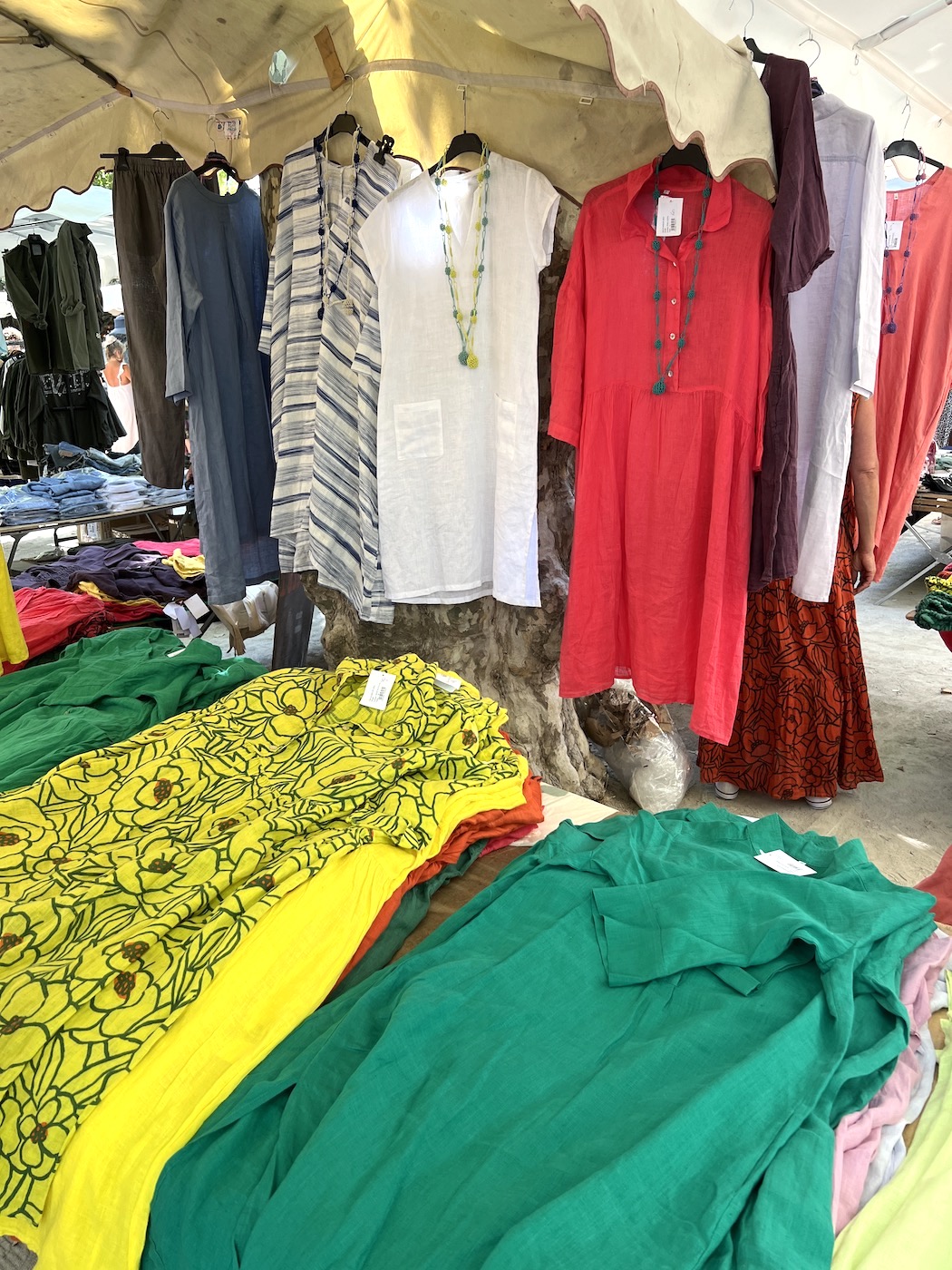 More linen dresses in bright colours and abstract prints.
A guided tour of St.Tropez market June 2022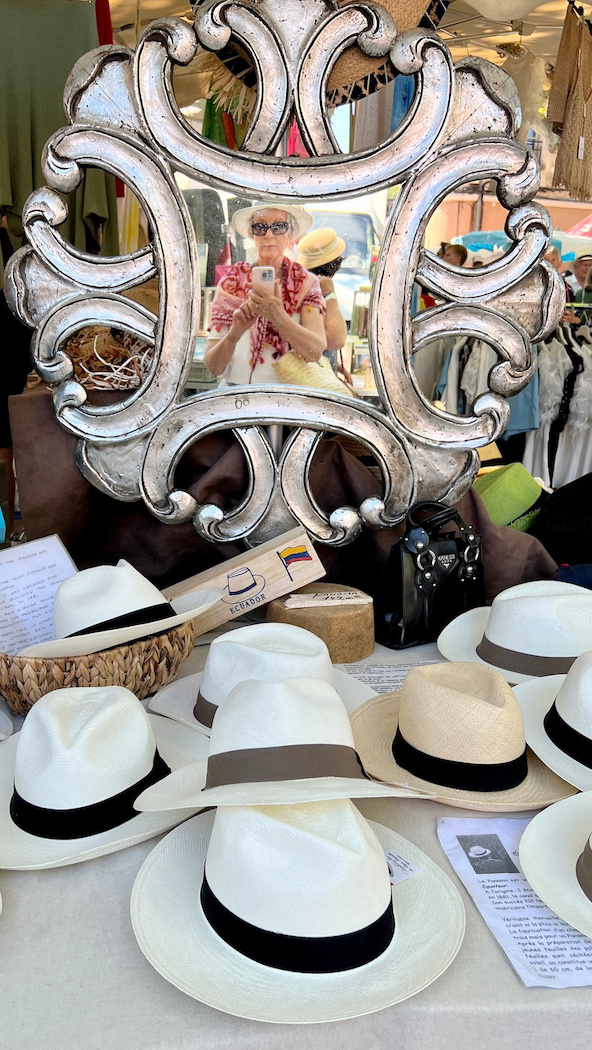 Panama hats, again a classic for the "St.Tropez" look. Worn by both men and women. I wear mine nearly every day.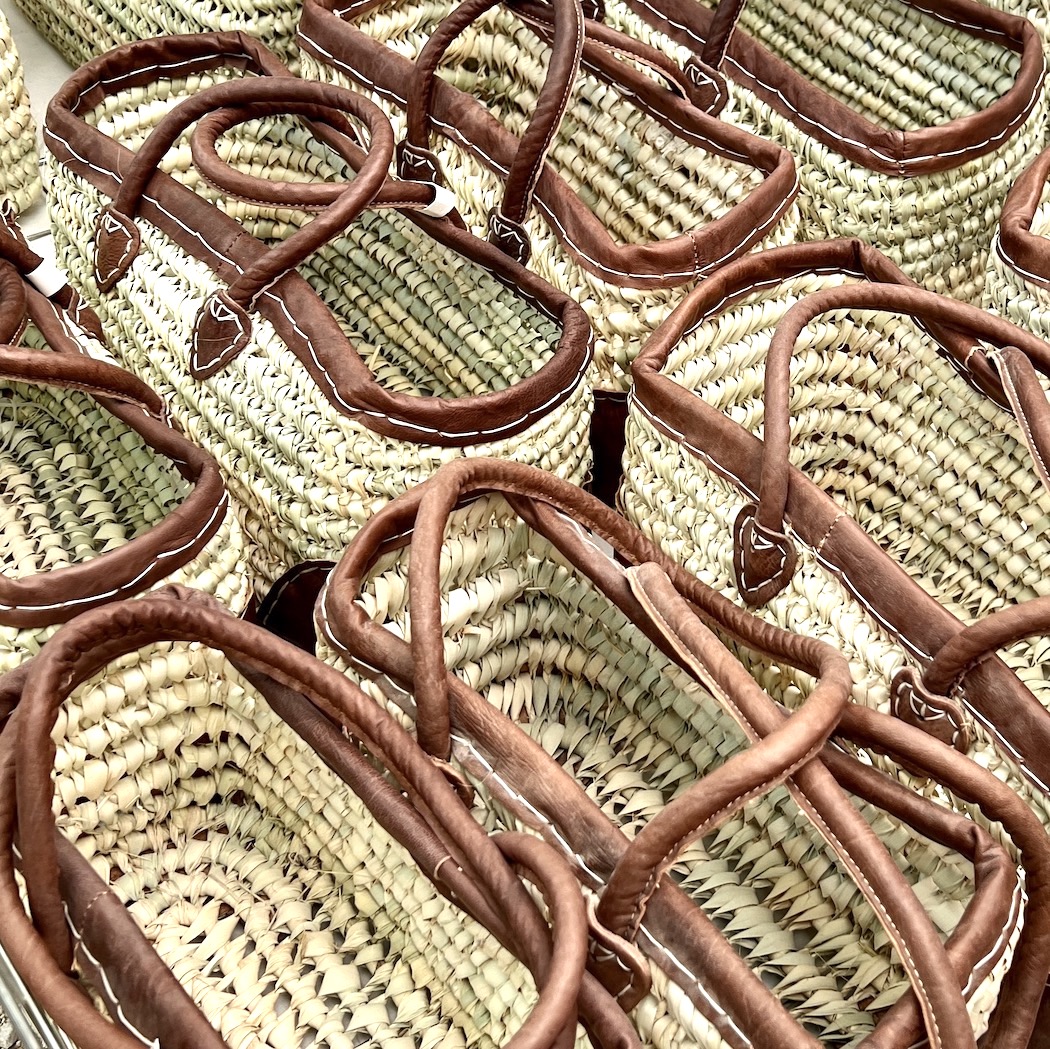 Straw baskets. Essential for a French woman's daily shopping. I am off to the local market with my basket this morning.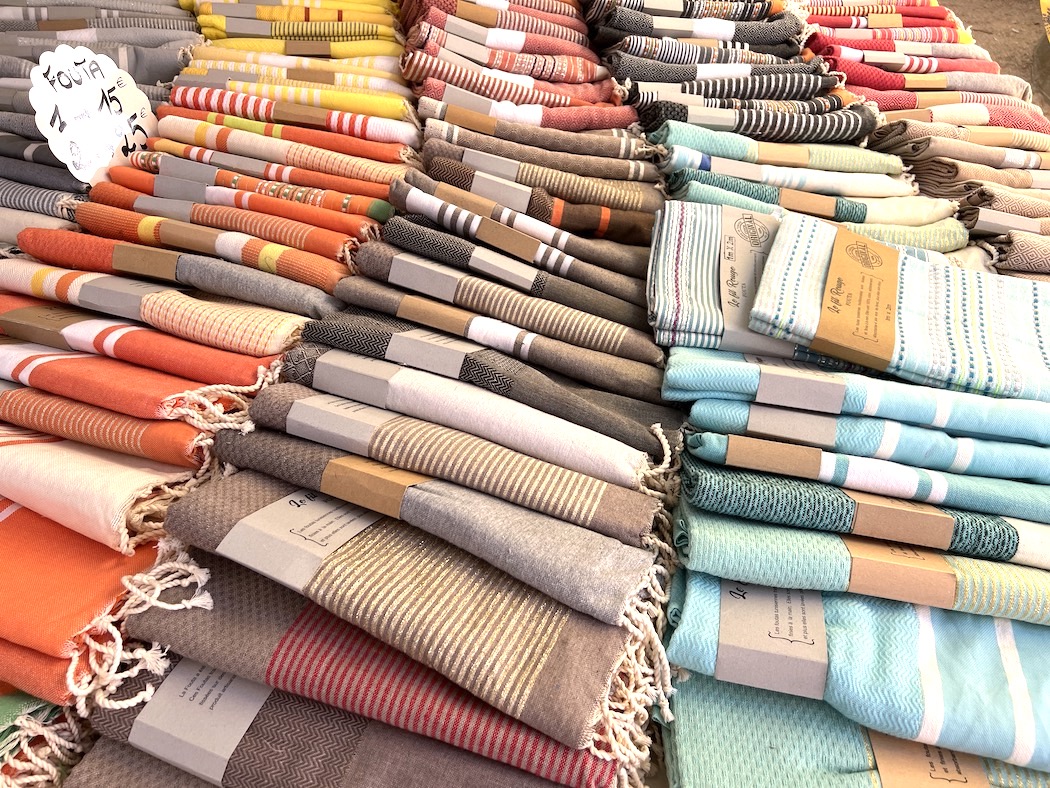 Colourful cotton throws. They are used as a wrap on the beach, for picnics and as table cloths.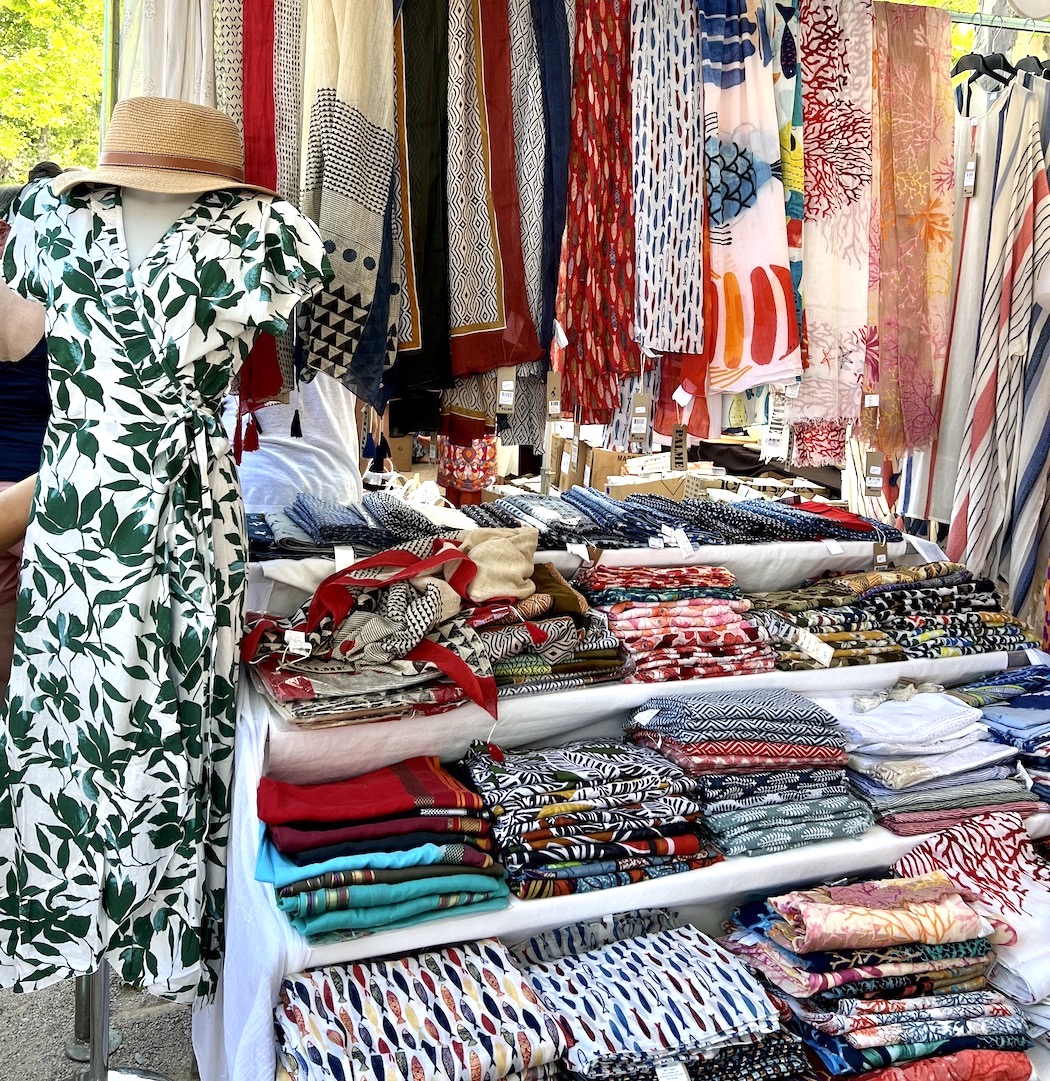 An abundance of scarves in all colours. My favourite scarf stall.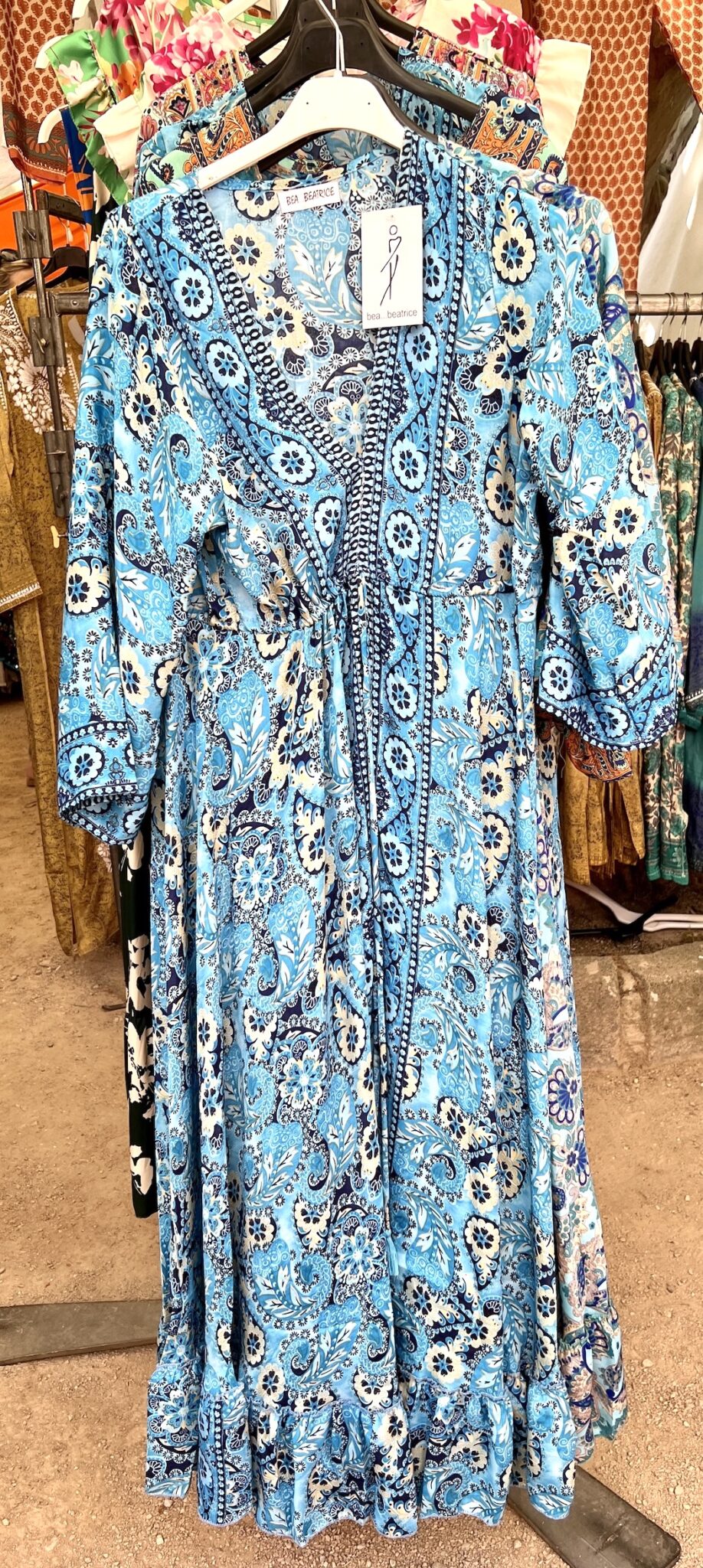 One of the nicest maxi dresses I have seen this season. I really love the colour. Similar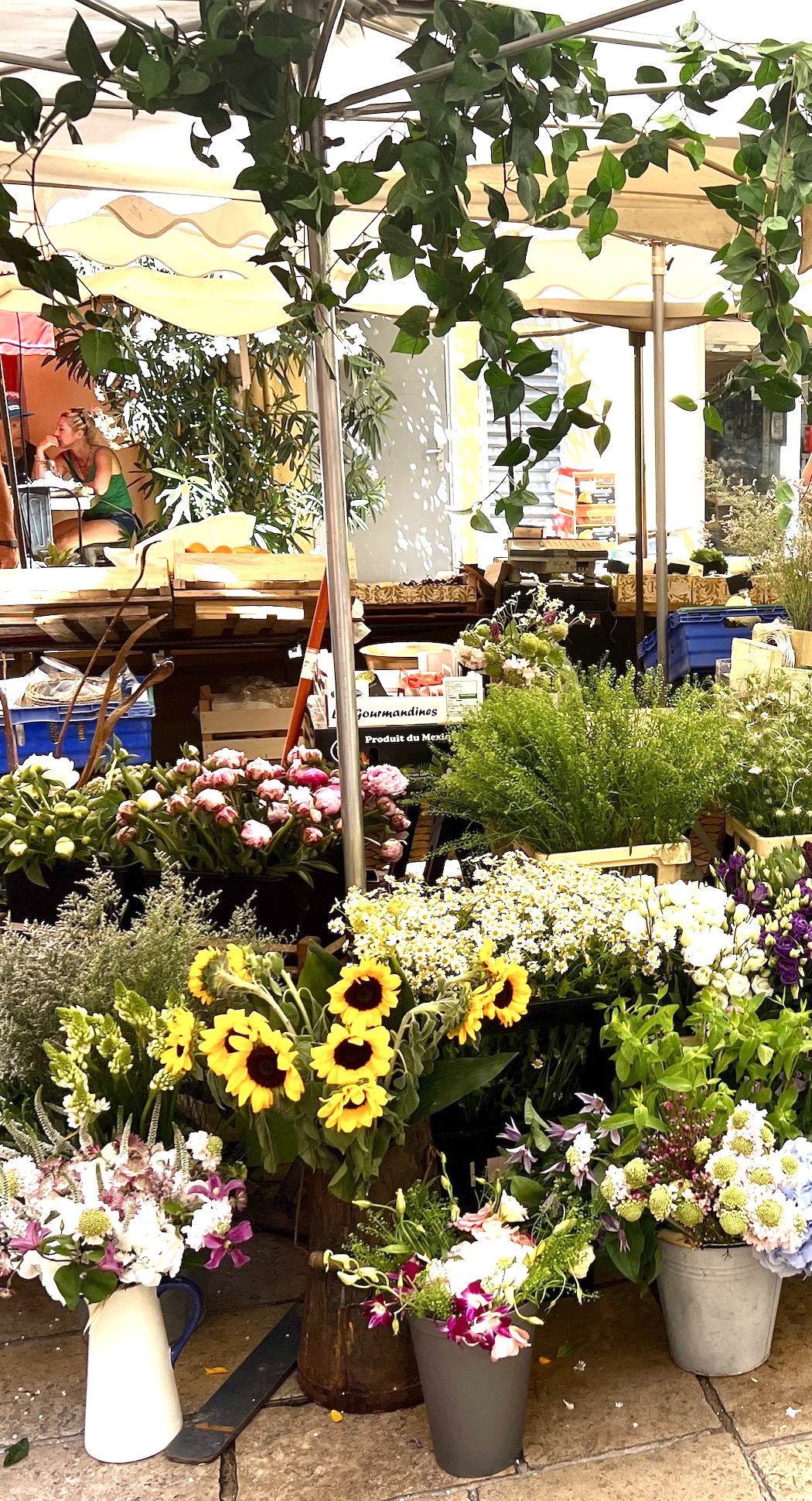 Finally a post on St.Tropez market would not be complete without a photo of the flower stall.
I hope you enjoyed this guided tour of St.Tropez market June 2022. You might also enjoy my post on the market from last April.