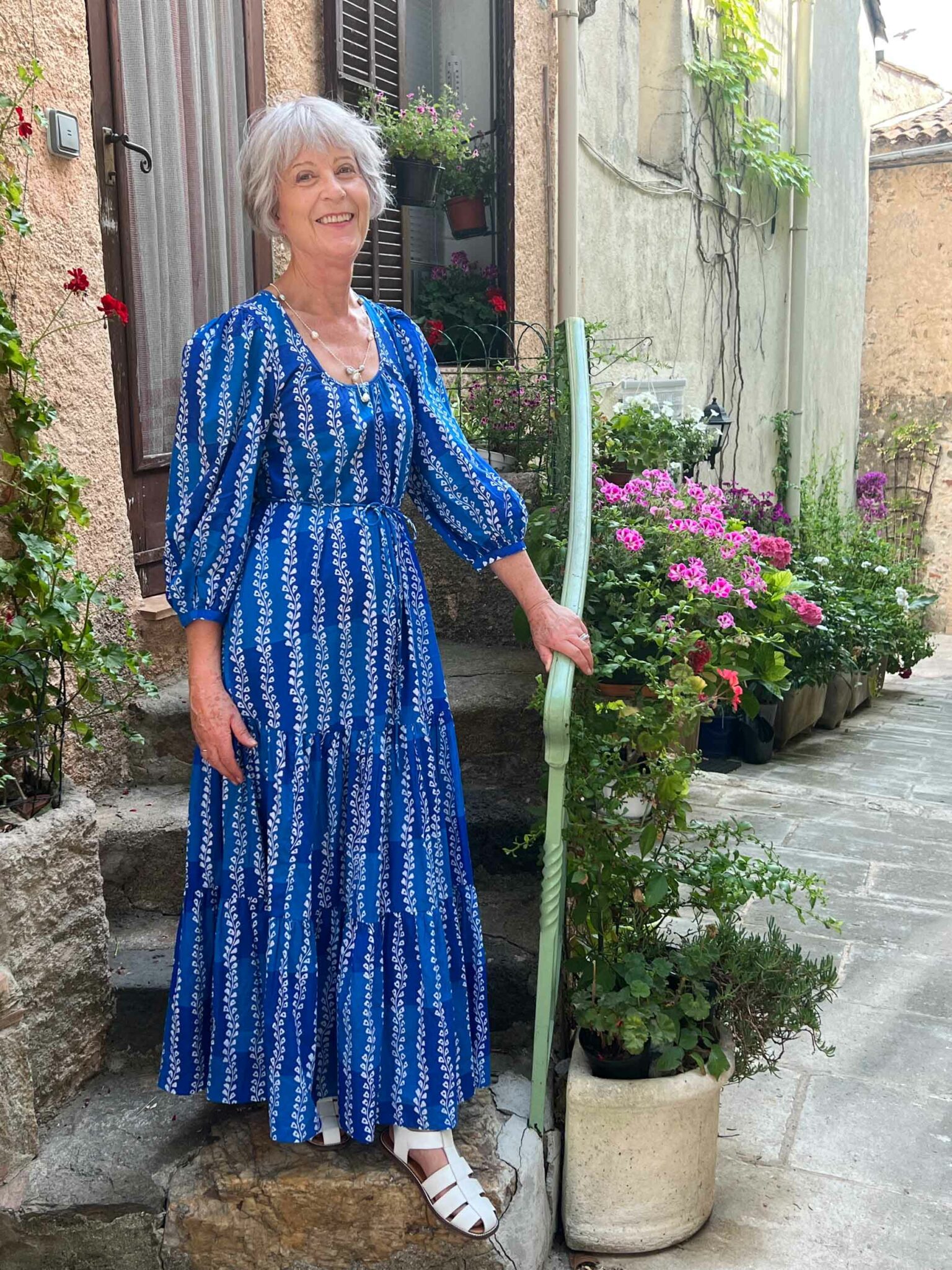 If you find an item that makes your heart sing buy it! When I saw this dress in the Bentalls Centre in Kingston I was not looking for another summer dress. I had done my wardrobe planning for the season. As far as I was concerned I had enough dresses to last for the summer, including our trip to Grimaud.
A day of shopping
I was shopping with my friend who was over from South Africa and was staying with me for a few days. She was looking for an outfit and accessories for her daughter's upcoming wedding. So we hit the shops for some serious retail therapy. Something that I have not done for a very long time.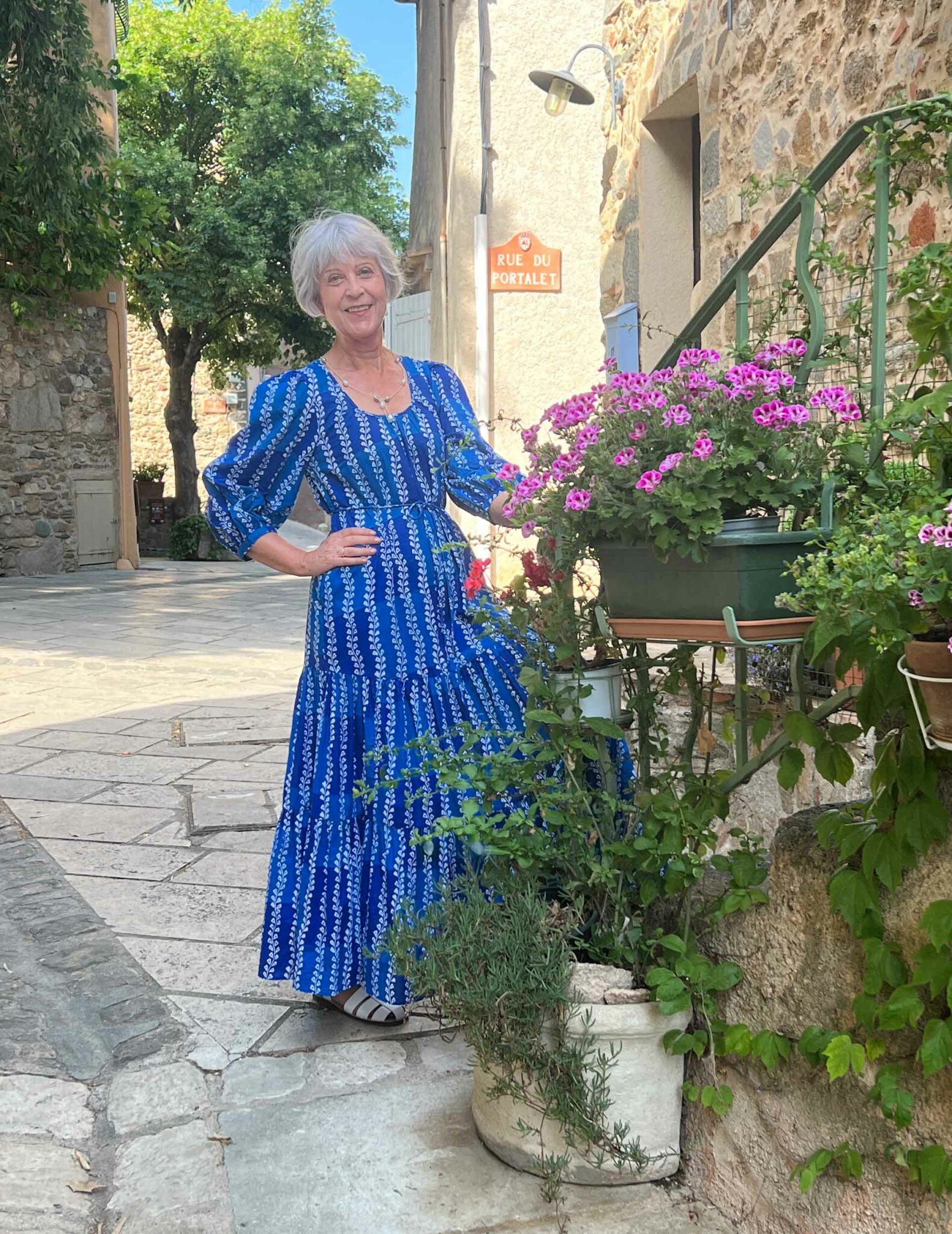 Whilst my friend was in the changing room I was outside perusing the racks when I came across this gorgeous dress. It was the colour that first attracted me. I was not quite sure about the puff sleeves but thought that it was worth a try on. I did love it but was trying to be restrained with my purchases. At that point we were both tired and thought that we would take a break and go and have some lunch in one of the restaurants by the river Thames.
I really did feel very feminine when I tried the dress on so decided to go back after lunch and buy it. I am so glad that I did as each time I wear it I love it a bit more. The dress is still available at Whistles. I took a size small as it comes up quite generous.
It has been very hot since we have been in France and this dress is beautifully floaty and cool. It is 100% organic cotton using farming processes that are certified to organic agricultural standards – without the use of synthetic pesticides or fertilisers.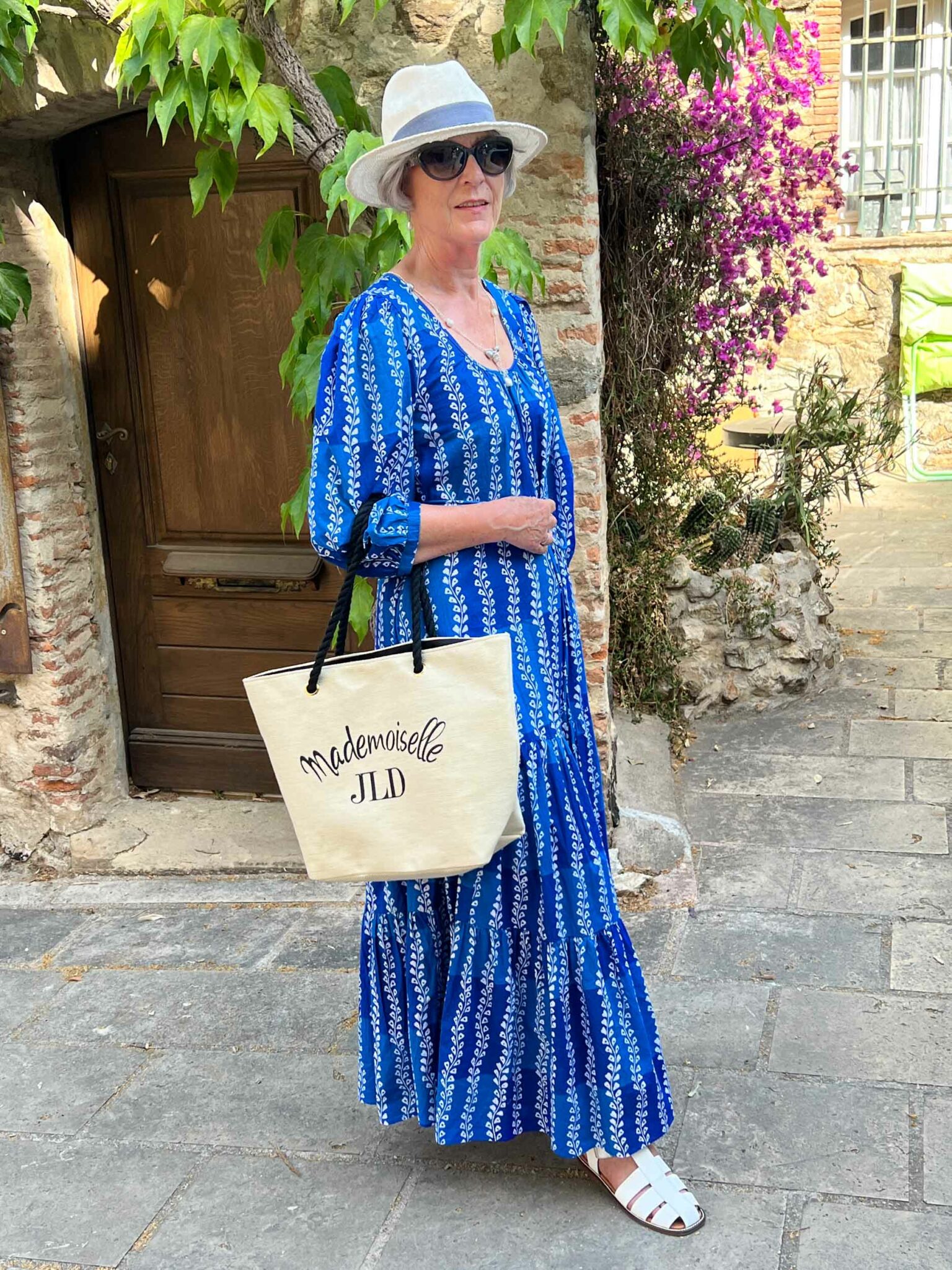 I am wearing my dress with a pair of white fisherman sandals. I have been searching for a pair of Fisherman-style of sandals for ages and tried several makes before I found these at La Redoute. They were the most comfortable and the white goes perfectly with the white print in the dress. The bag is from St.Tropez market.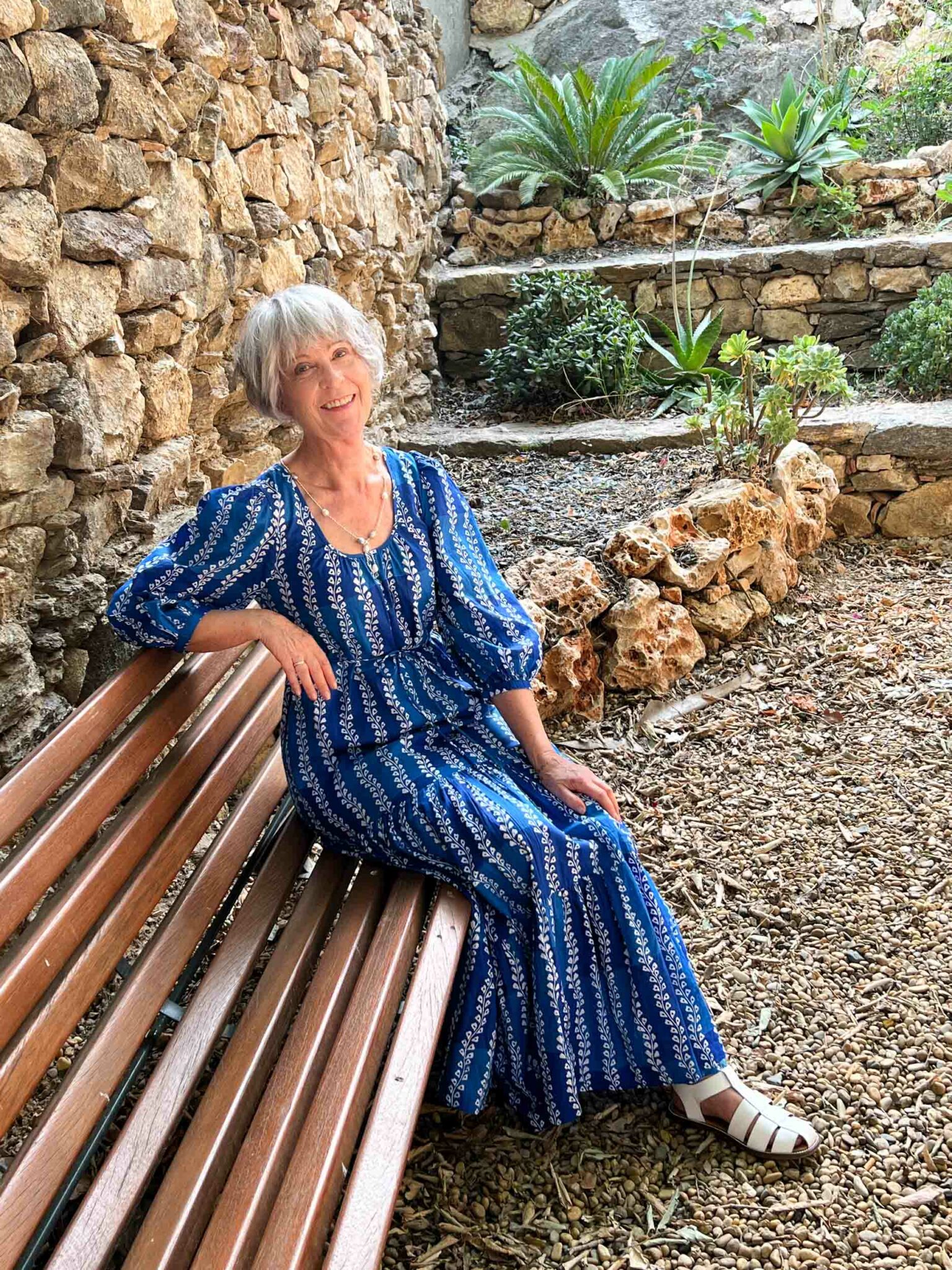 I love the early evenings in Grimaud when it is a little cooler and the light is stunning.
Photographs taken by my friend Dee.
If you find an item that makes your heart sing buy it:
Below is a selection of similar dresses. I would say that you do need to be quite tall to wear the dress I am wearing. Boden offers some very nice styles in their Petite Range. My friend Dee who is petite looked lovely in this dress from H&M the other evening. H&M have some great summer dresses which I would wear as a tunic but are ideal for petites.