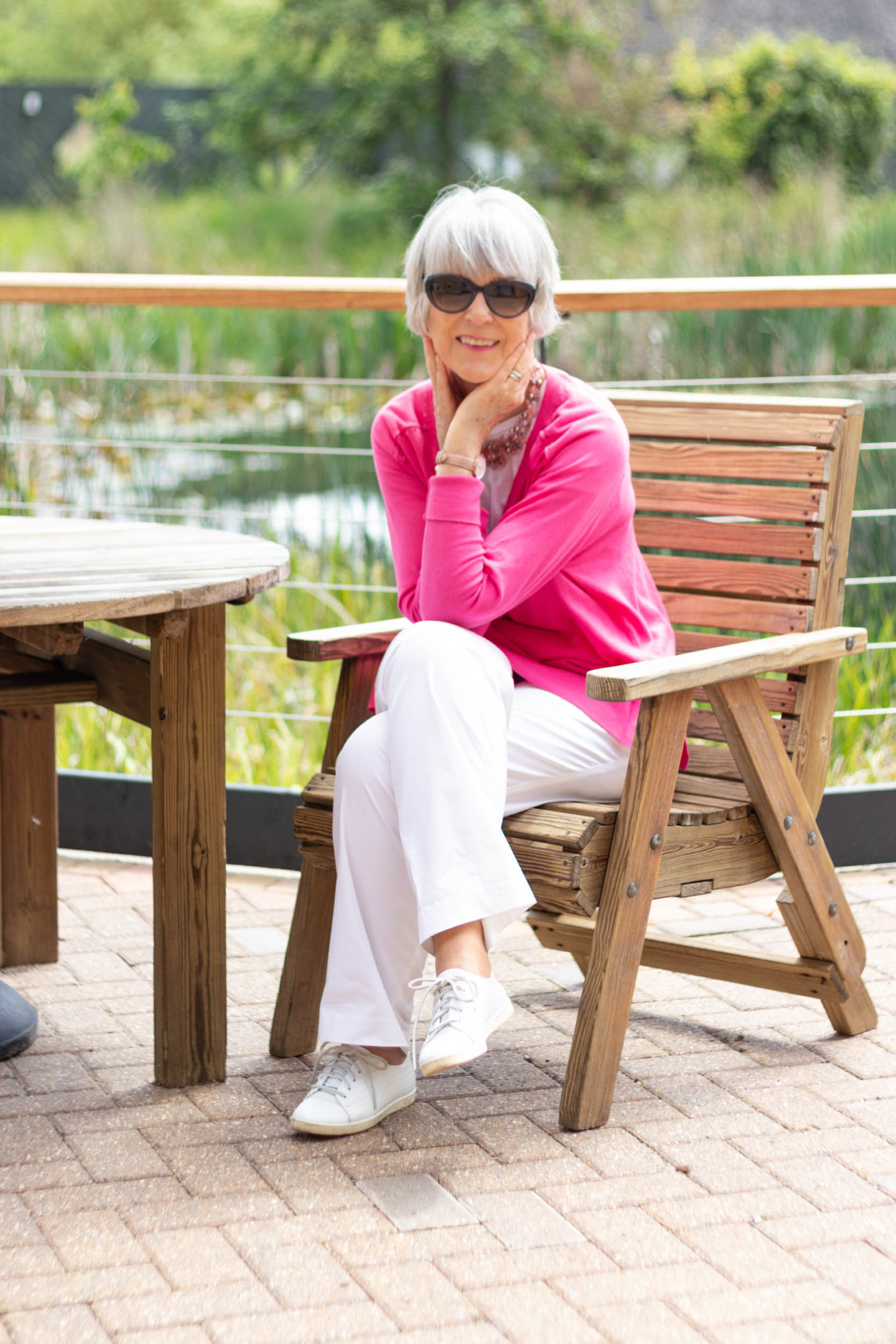 Today I thought that I would discuss how to dress up simple white trousers. Thank goodness it is finally time to get out our white trousers. The sun is shining and the temperatures are rising here in London. The white trousers I am wearing are many years old from Winser London (similar) My white tee is from Cos. However good the weather forecast is you never know so I always like to have a lightweight sweater or cardigan with me just in case. The one I am wearing is from HopeFashionuk (a few seasons old). It is well worth taking a look at this year's selection as they do excellent summer knitwear and some are already in the sale. A Similar style can also be found at MarksandSpencer.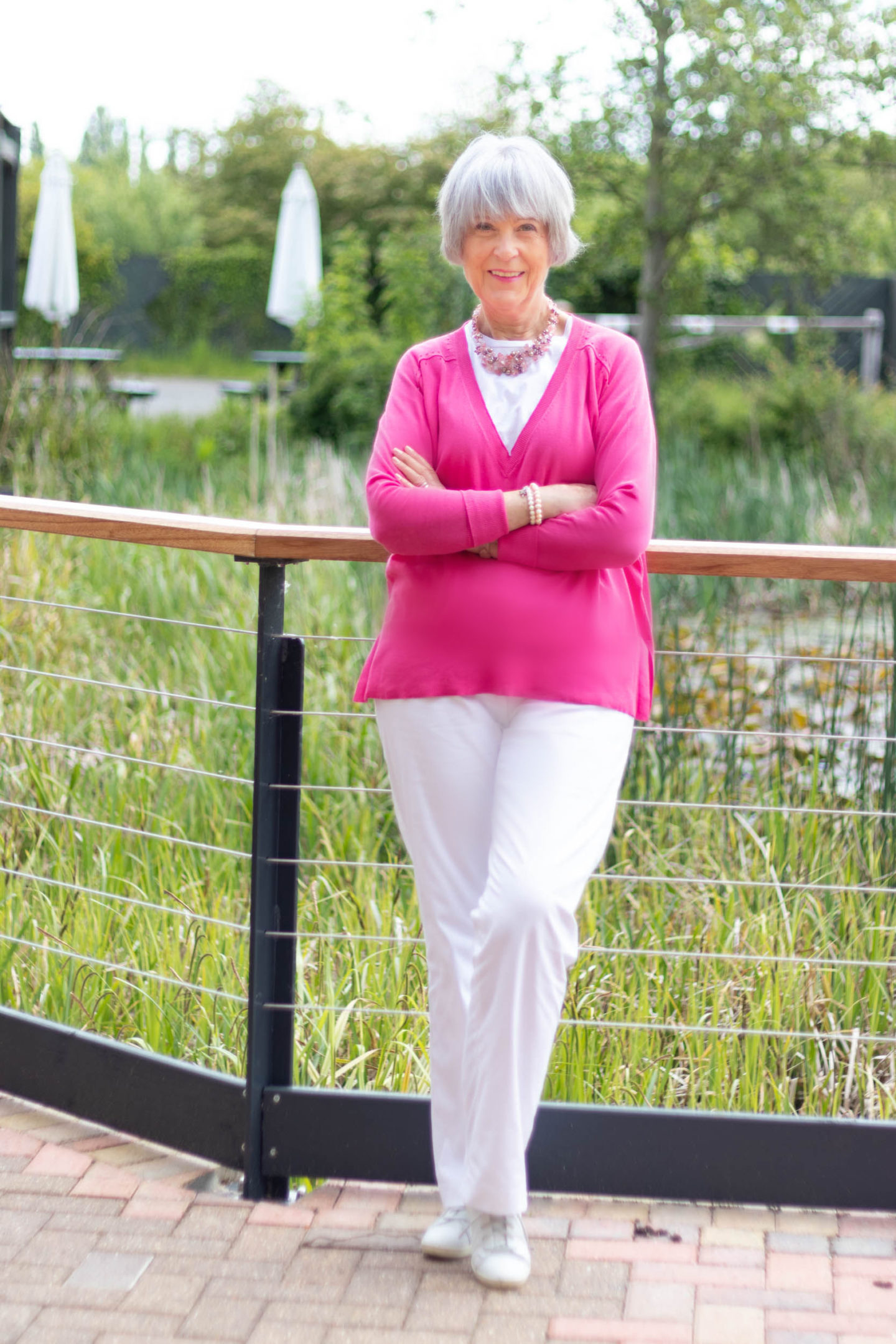 I love the bright pop of colour in contrast to the white. My necklace is from a selection at Chicatanyage shop (sadly now sold out). We have not been able to get to St.Tropez yet this year to replenish our stock. Hopefully, we will be able to go sometime later in the Summer.
We shot these lovely photos at the Wetlands Centre London. It is a wonderful open space set up by Sir Peter Scott and is dedicated to the conservation of wildlife. The London centre is just down the road from us and we often take our grandchildren there to learn about how important our natural environment is and why we need to conserve it for future generations.
You can see how I dressed up my white trousers in 2019 and 2020. My small contribution to sustainability is to keep my clothes for as long as possible and style them in different ways each year.
Photographs were taken by Laura Hines. Follow her on Instagram