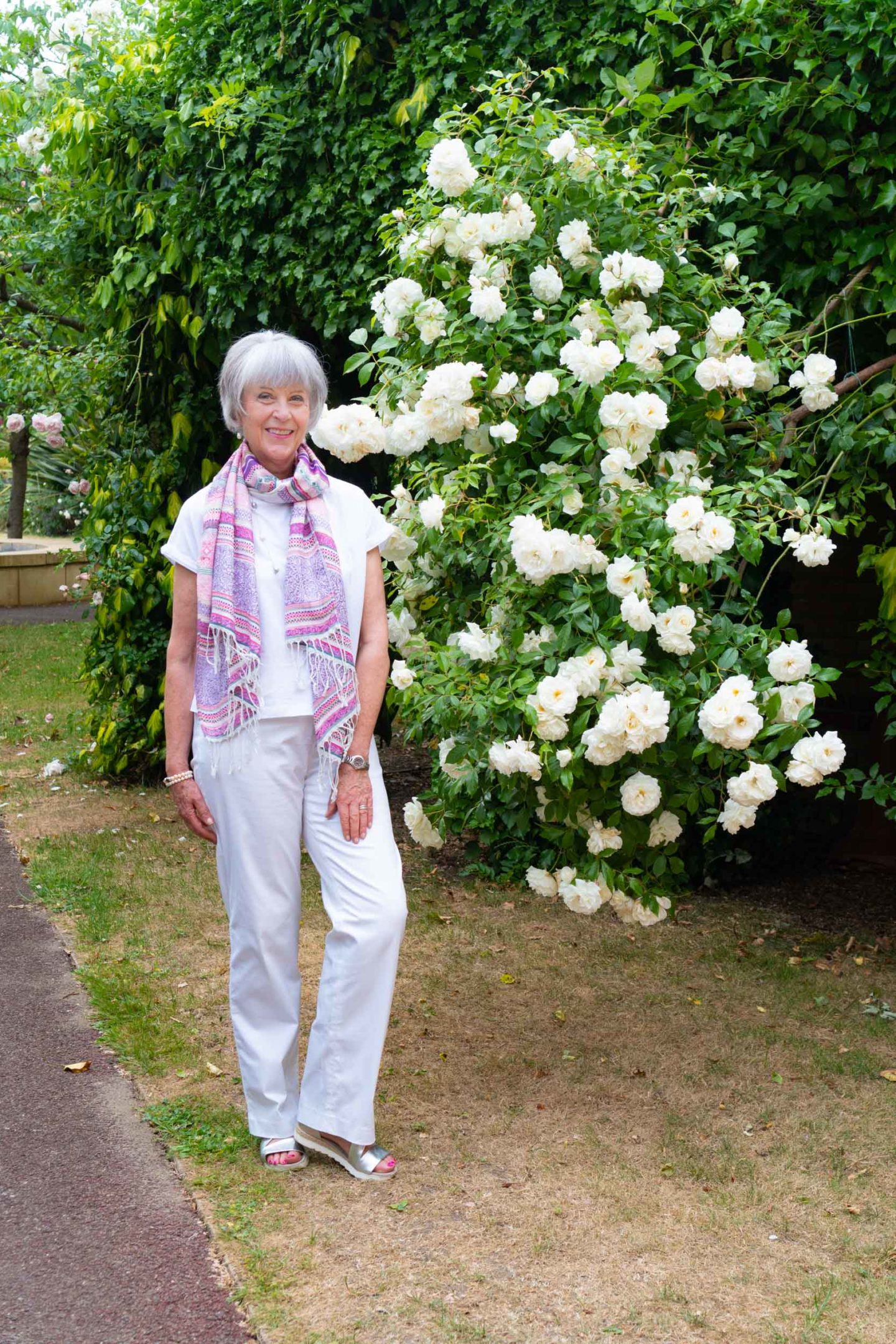 Well, I can't believe it but we are off to France this Sunday. We will have to drive there in one day instead of breaking our journey with an overnight stay as we usually do. I am deciding what to pack. The above outfit will definitely be included. Apparently, it is very hot down in the South at the moment.
In my opinion there is nothing like white for a fresh summer look. I have had these boyfriend style trousers by WinserLondon for several years which is a miracle as I am prone to getting stains on my white clothing This year's version, I find that I normally have to replace my white tees every two years. I have recently found a good source of organic cotton white tees at Mango (US link). They are very reasonably priced. I am wearing one in the photo above. My pink ethnic print scarf is from Chicatanyage scarf shop.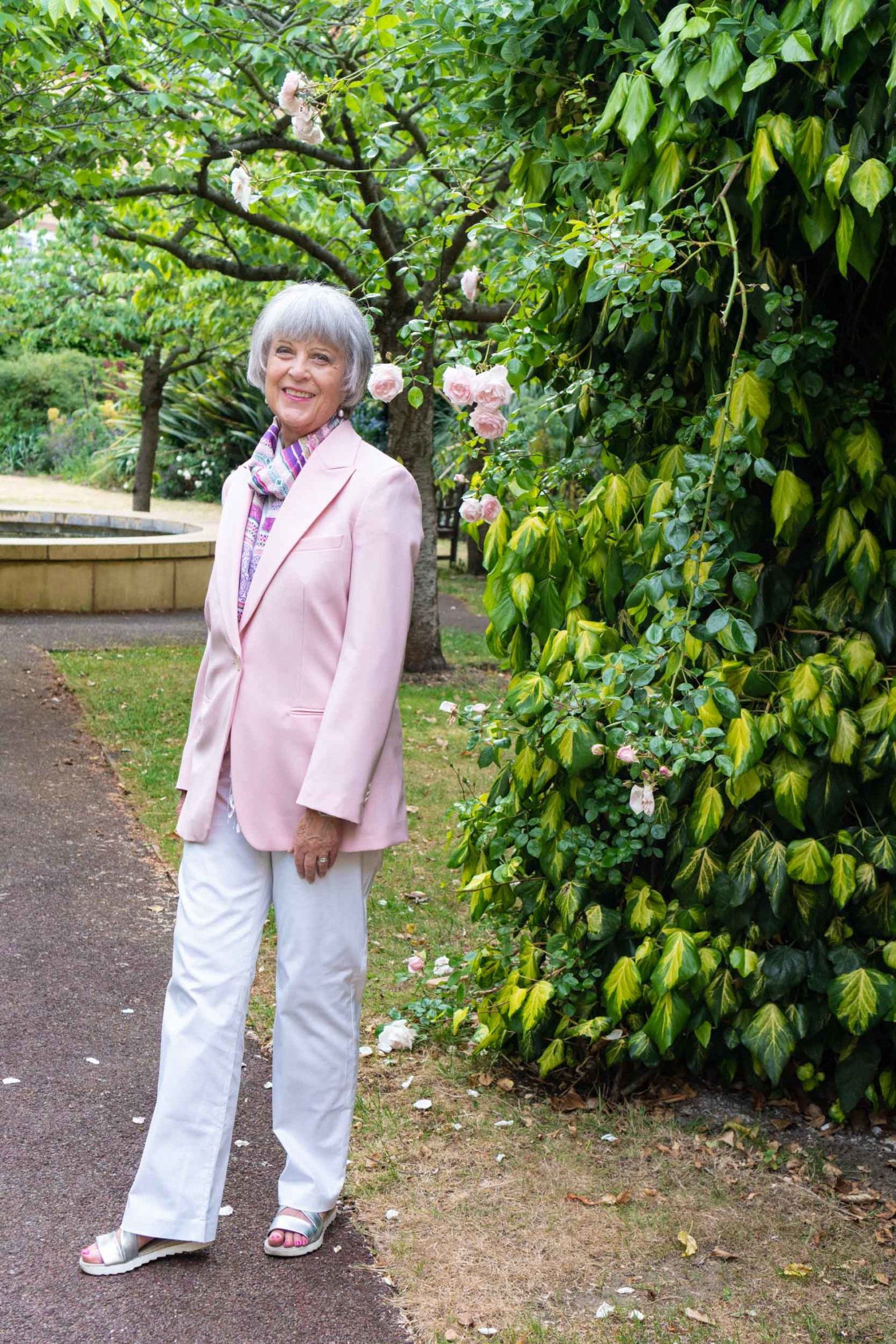 I have added my pale pink summer jacket originally from Arket two years ago. They have a similar style in a bubble gum pink. It gives the look a touch more formality. How I styled my jacket last year. My silver sandals are by Gabor at JohnLewis&Partners.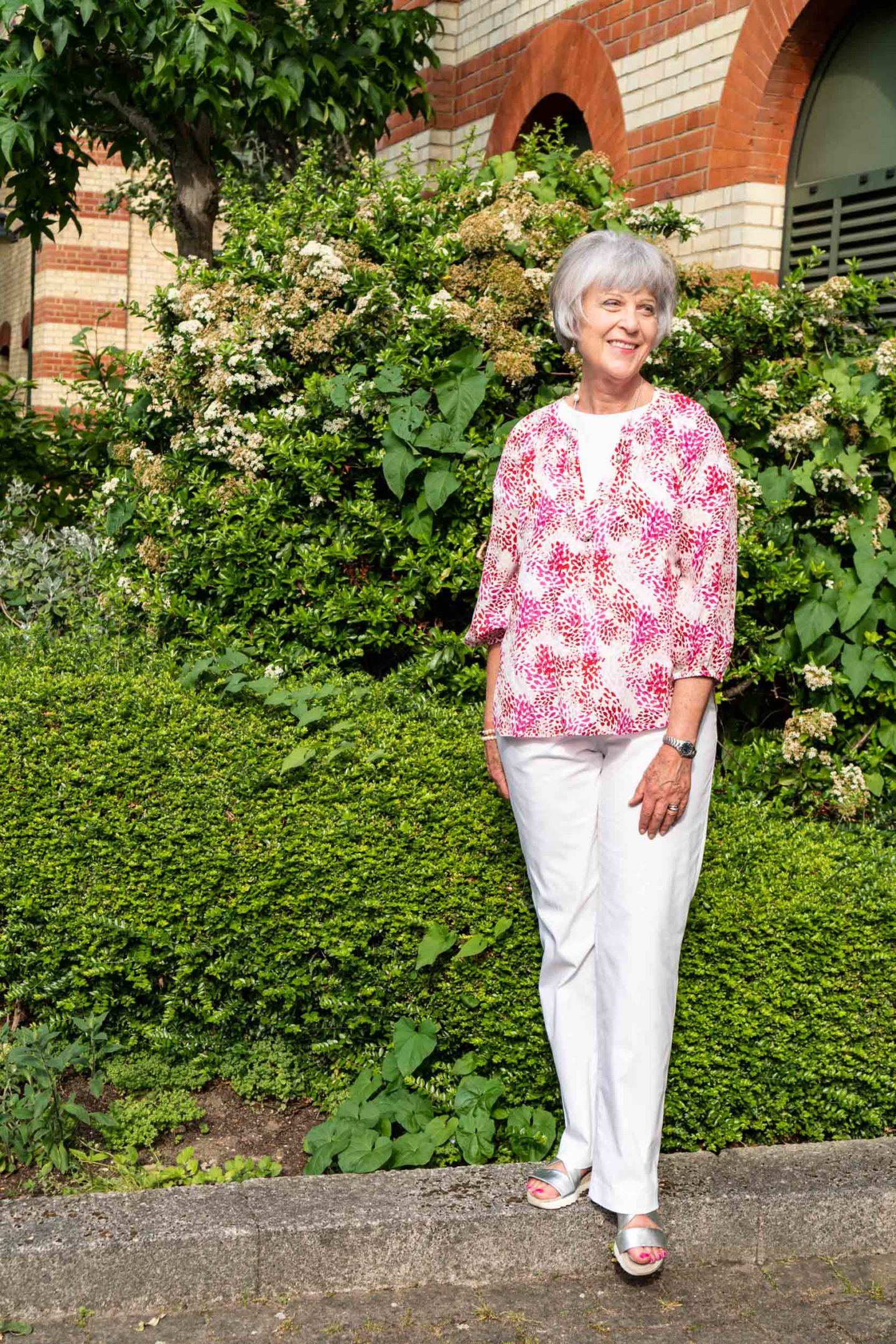 A third example of white as a fresh summer look with the addition of my pink silk print top by NRBY from JohnLewis&Partners. I bought it last year and it is still available. It also comes in a very pretty blue. You can see how I wore it last year.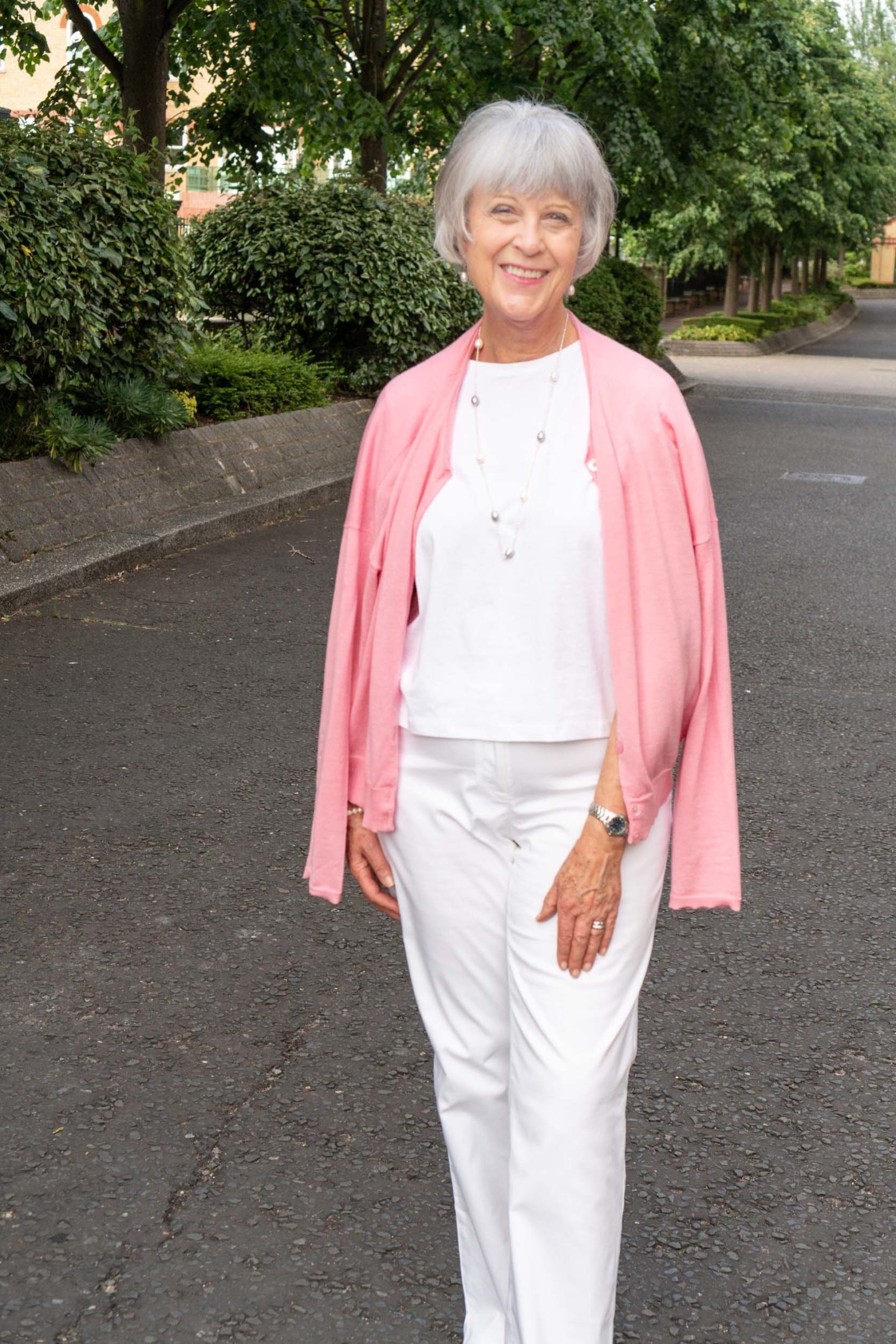 Finally worn with a simple pink cardigan originally from MeandEm. I like the boxy shape and it has washed and lasted extremely well. They have Similar shapes in various colours. Boden has one Similar to the one I am wearing. Boden does an excellent collection of cardigans. My cream and grey pearl and silver chain from Chicatanyage shop.
A selection of cool summer looks