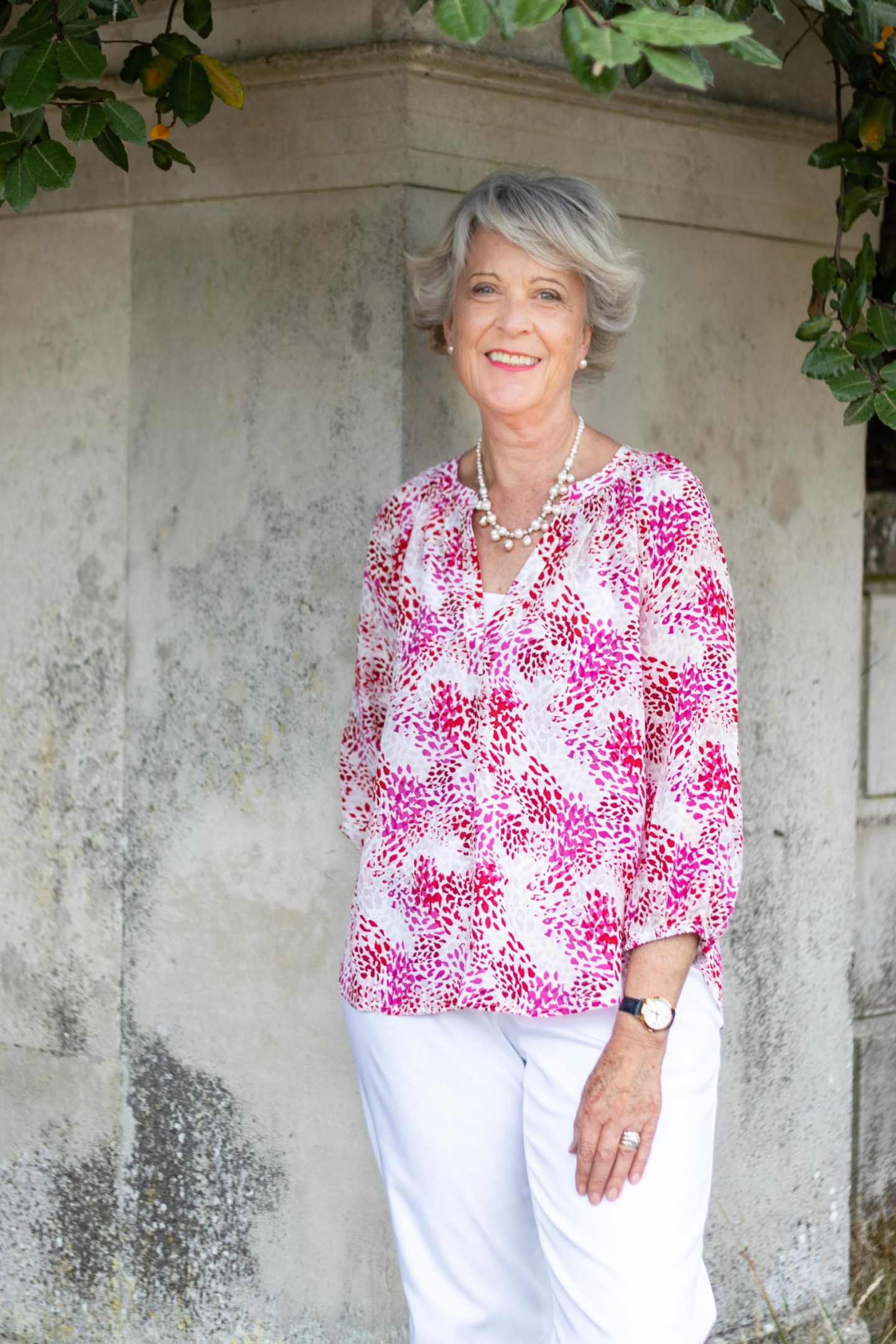 Pink print top and white trousers
A few weeks ago when I took some time away from my desk to research the new season's collections arriving on the shop floor I discovered a new brand at JohnLewis&Partners called NRBY. Relaxed easy to wear styles in good fabrics. The shop assistant told me that it had been delivered late in the season which would explain why it had a summery vibe. Ideal if you are planning a late holiday in a warm climate or perhaps a cruise. Unfortunately, the gorgeous pink print top I am wearing is sold out. They do still have a very pretty scarf in the same print.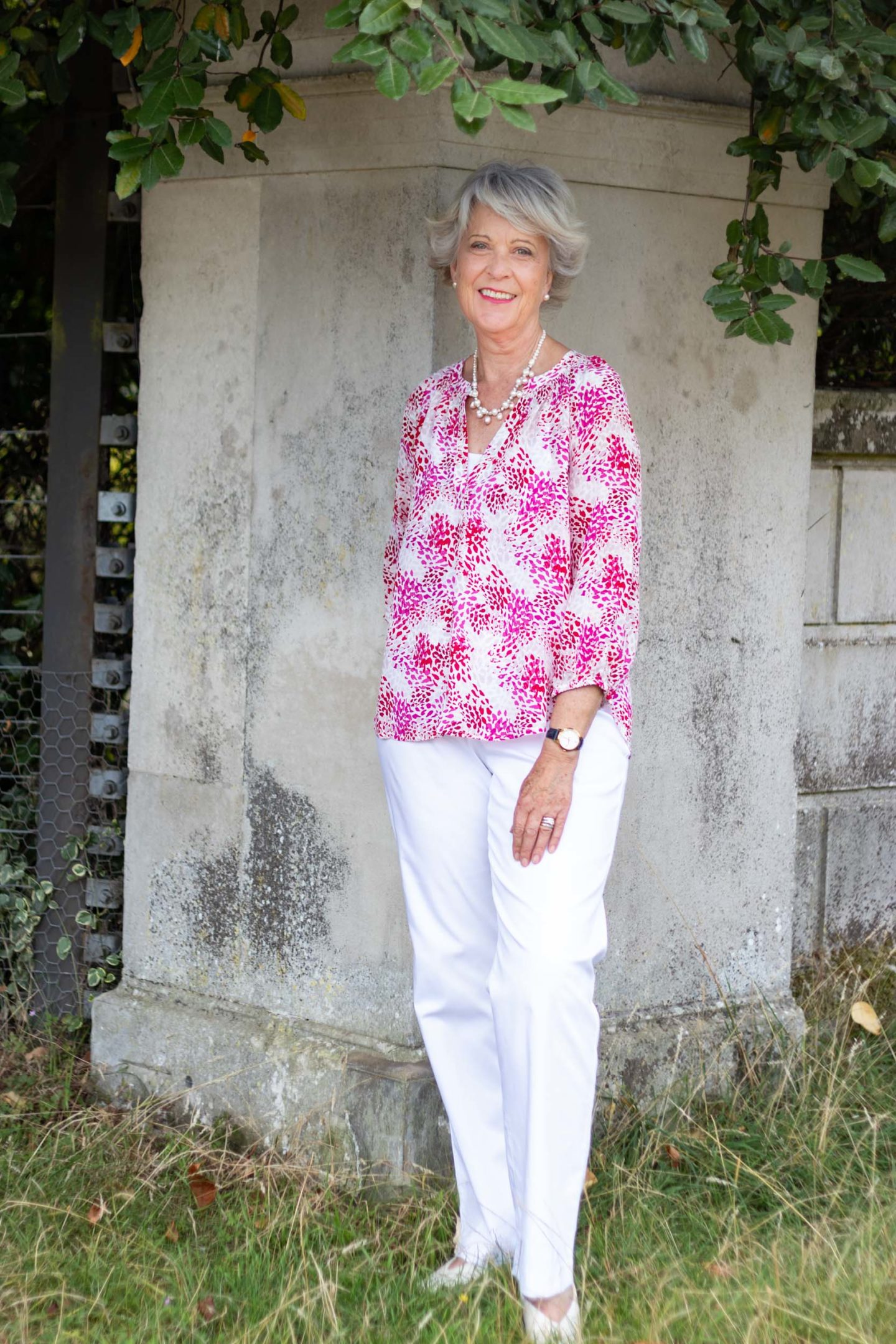 The blouse was an impulse purchase but I could not resist it. As you are probably aware pink is my favourite colour. At this time of year I find that a print blouse or top is a good way to transition into the new season. If, like me, you are unwilling to let go of summer just yet a top can be worn with light-coloured trousers, as above, and then under a blazer or coat later in the season.
Prints, both abstract and floral seem to be very on-trend this autumn. They are available in many of the high street stores. Personally, I find that sometimes a print dress can be a bit overwhelming whereas a top can be toned down with the addition of your best neutrals. You can see examples of both print dresses and tops in my recent post on the new autumn colours.
Selection of print tops: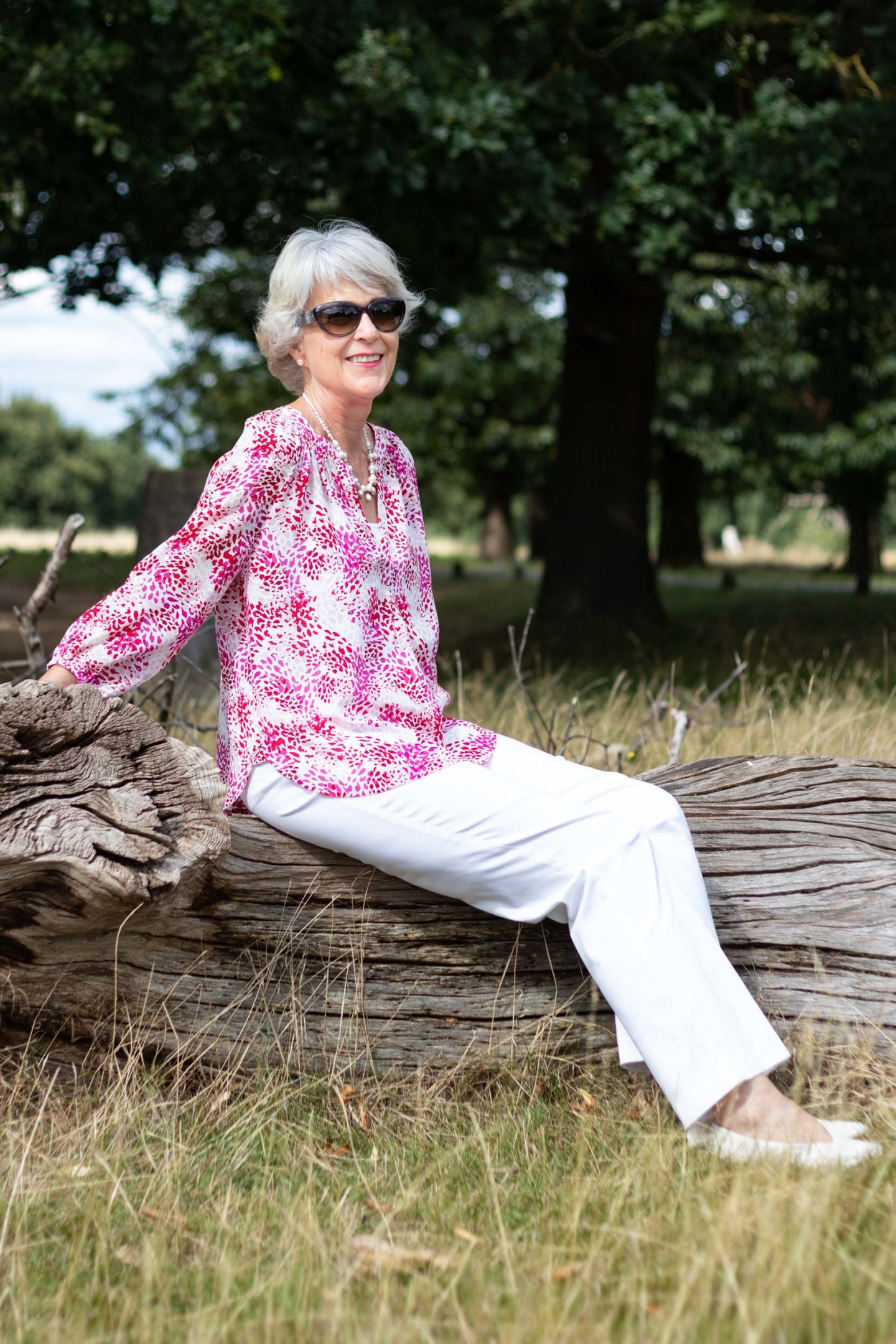 Soaking up the last rays of sun in Richmond Park in my pink print top and white trousers. My trousers are from WinserLondon (several years old). My cream pumps you can just see hidden in the long grass are from Marks&Spencer. They are so comfortable I have just bought a pair in black for the winter.
The photographs were taken by Laura Hines. Follow her on Instagram