How to adapt a maxi dress for all seasons. Dresses have been one of the most popular items in our wardrobes throughout last summer and this trend has continued into the autumn/winter. New and interesting versions are continuing to arrive in the shops. I have been wearing my two favourite maxi dresses on repeat. Now that the weather is cold I often wear a wool polo neck underneath and possibly tights or leggings. It is a matter of choice but I think it is fine to have some of the dress showing below your coat. I often see very chic women in our village in London wearing this look when they are queuing at the cafe to get their morning coffee.
Details of above:
V neck button through maxi dress MarksandSpencer | Turquoise rib wool sweater M&Co | Kate Spade rose cold hoop earrings JohnLewis&Partners | Navy wool-blend coat Boden | Charlotte Tilbury "pillow talk" lipstick Feelunique | Burgundy clutch bag Jaeger at MarksandSpencer | Scallop detail Chelsea boots Boden | Quilted leather black pumps MarksandSpencer.
Dresses are very versatile as you can dress them up for the evening with some jewellery and feminine shoes or wear them casually with a pair of boots.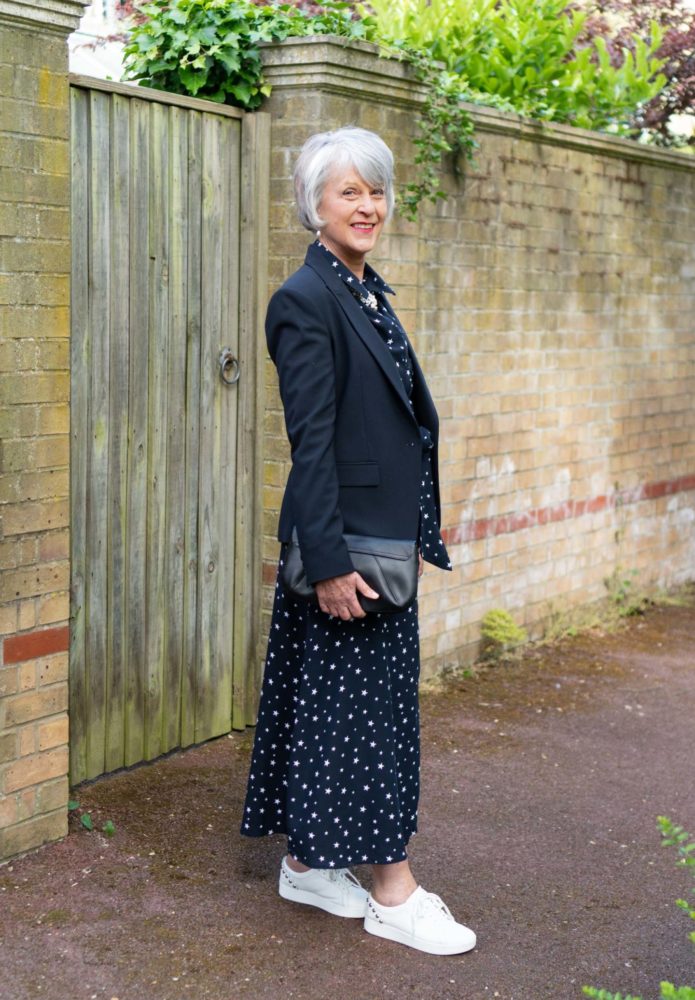 I have had my navy maxi dress originally for Hush since May 2020 and still love it.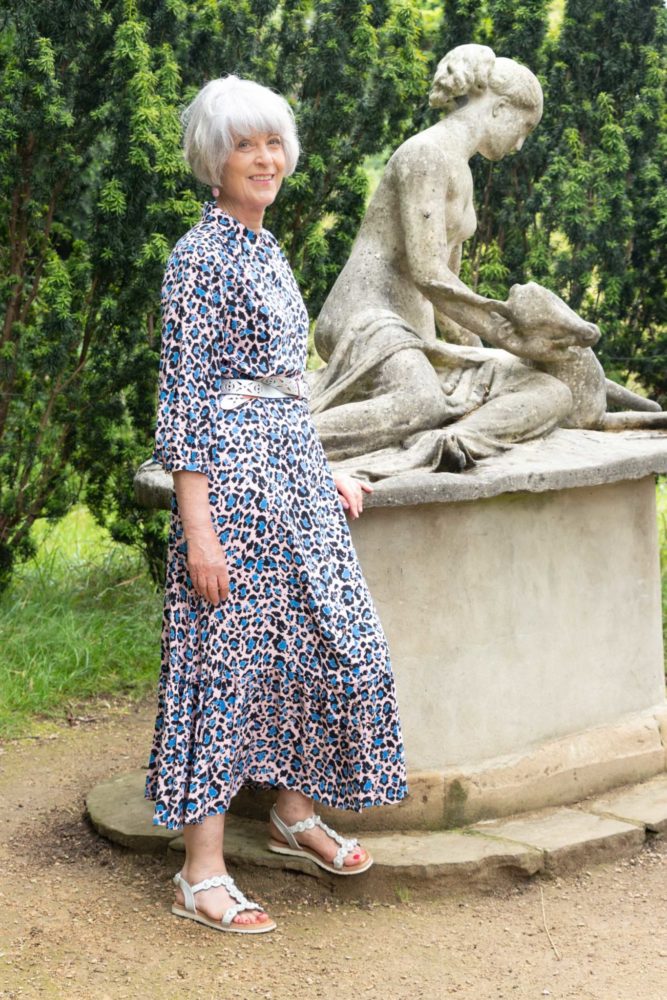 I wore my pink leopard print dress originally from MarksandSpencer on many occasions last summer and continue to wear it, now often as a maxi skirt with a thick jumper over the top and a pair of boots.