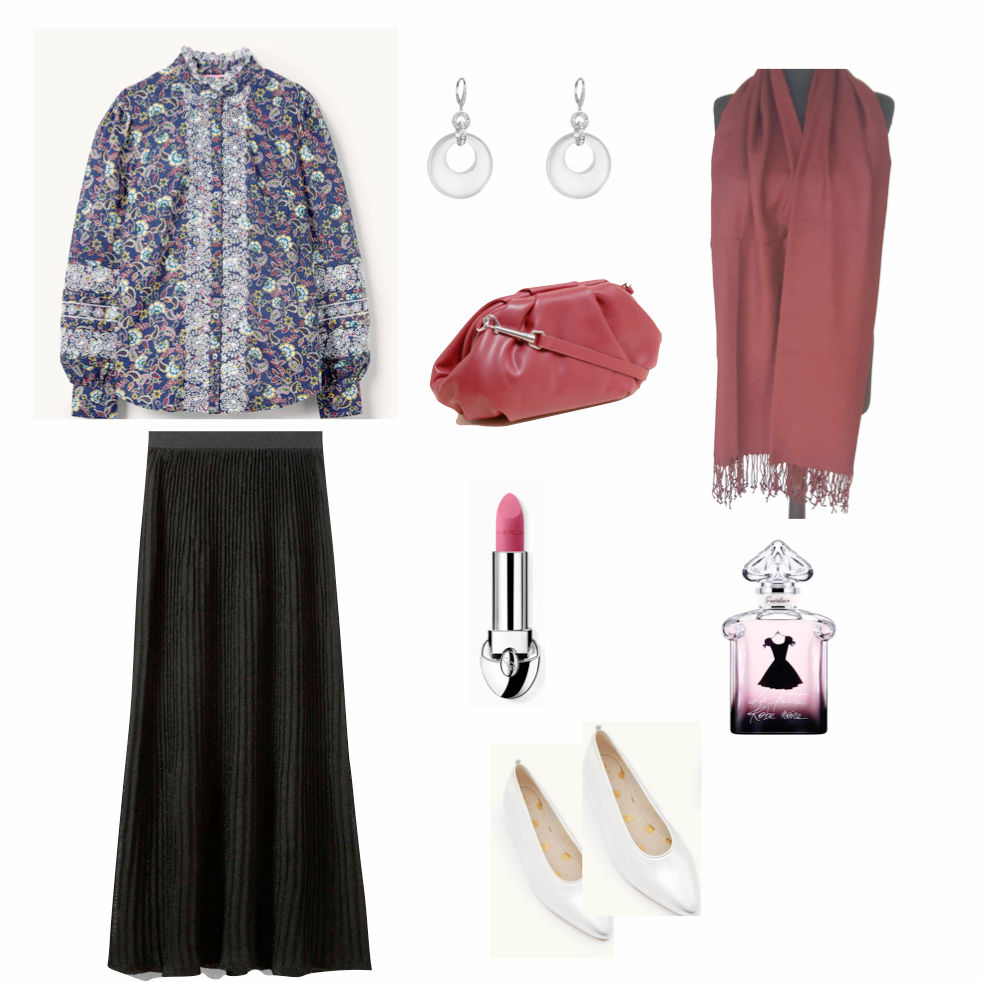 Will you be going out and about over the next few weeks and over the Christmas period? Maybe you will be visiting friends and family as we have more freedom this year. Even if you are staying quietly at home what will you be wearing this season? It is nice to dress up even though you may not be choosing the sequins and sparkles this year. I have put together a couple of outfits that might fit the bill. Casual yet still a notch above everyday wear.
I have particularly chosen items that you can use after all the tinsel has been packed away for another year. I have checked that the tops are washable, particularly important if you are the hostess and cooking the Christmas turkey. Even if you wear an apron it is possible to get grease marks. Best not to wear silk although there is a trick using talcum powder to remove grease stains.
I have chosen a skirt in the first collage as whenever I wear a skirt or dress I feel more feminine however this is a personal choice.
Details of above:
Print blouse Boden | Silver hoop earrings Nordstrom | Red clutch bag MarksandSpencer (also available in black) | Burgundy red cashmere scarf Etsy | Pleated maxi skirt Boden | Guerlain lipstick John Lewis & Partners | Guerlain perfume Feelunique | Silver Ballerinas Boden (available in other colours).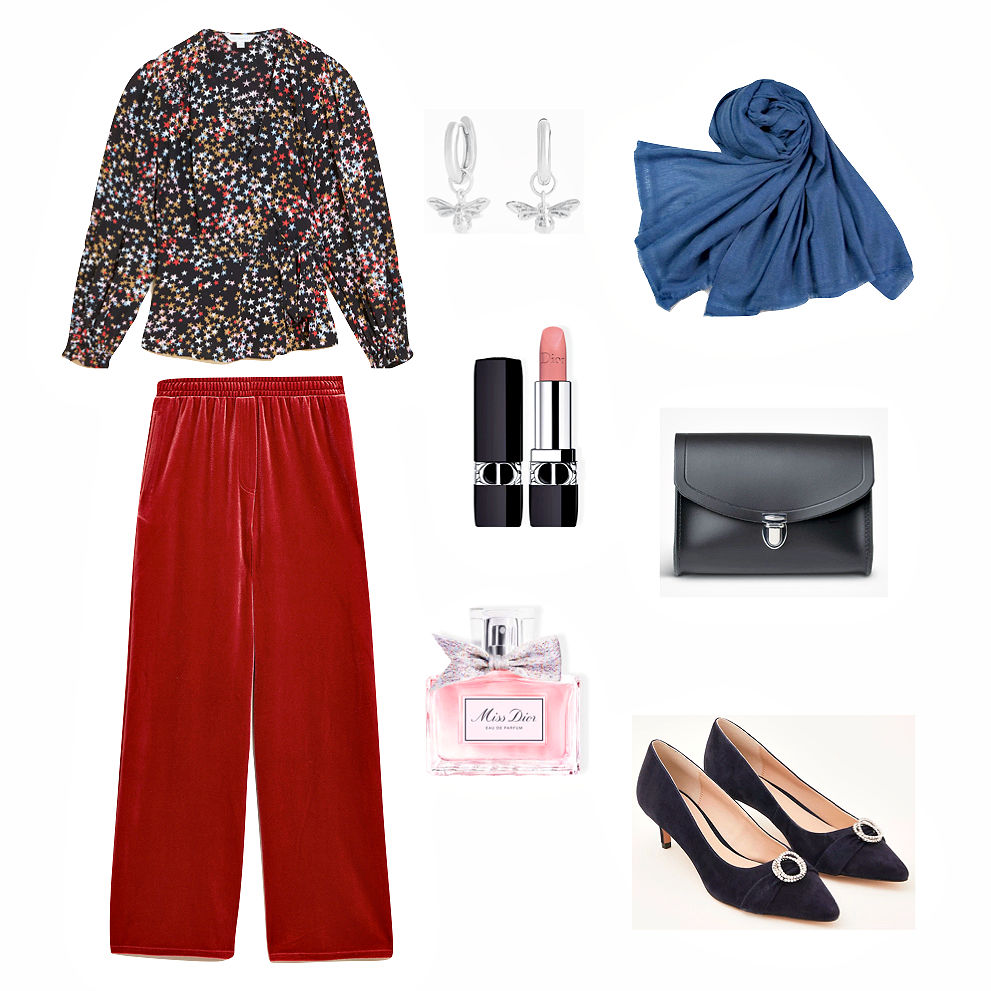 The second outfit consists of a wide-leg pair of velvet trousers. As I have written before in my opinion velvet can be worn day or evening. I have included cashmere shawls in both outfits. I always take a wrap with me when I am visiting friends or family. Sometimes their idea of a warm house is different to mine.
Details of above:
Star print blouse MarksandSpencer | Silver bee earrings JohnLewis&Partners | Blue cashmere shawl Etsy | Burgundy red velvet trousers MarksandSpencer (also available in black) | Dior lipstick JohnLewis&Partners | Black clutch bag The Cambridge Satchel Company (adapts to crossbody bag)| Miss Dior perfume Feelunique | Sparkle court shoes Phase Eight at MarksandSpencer.
What are you wearing this season? More ideas: