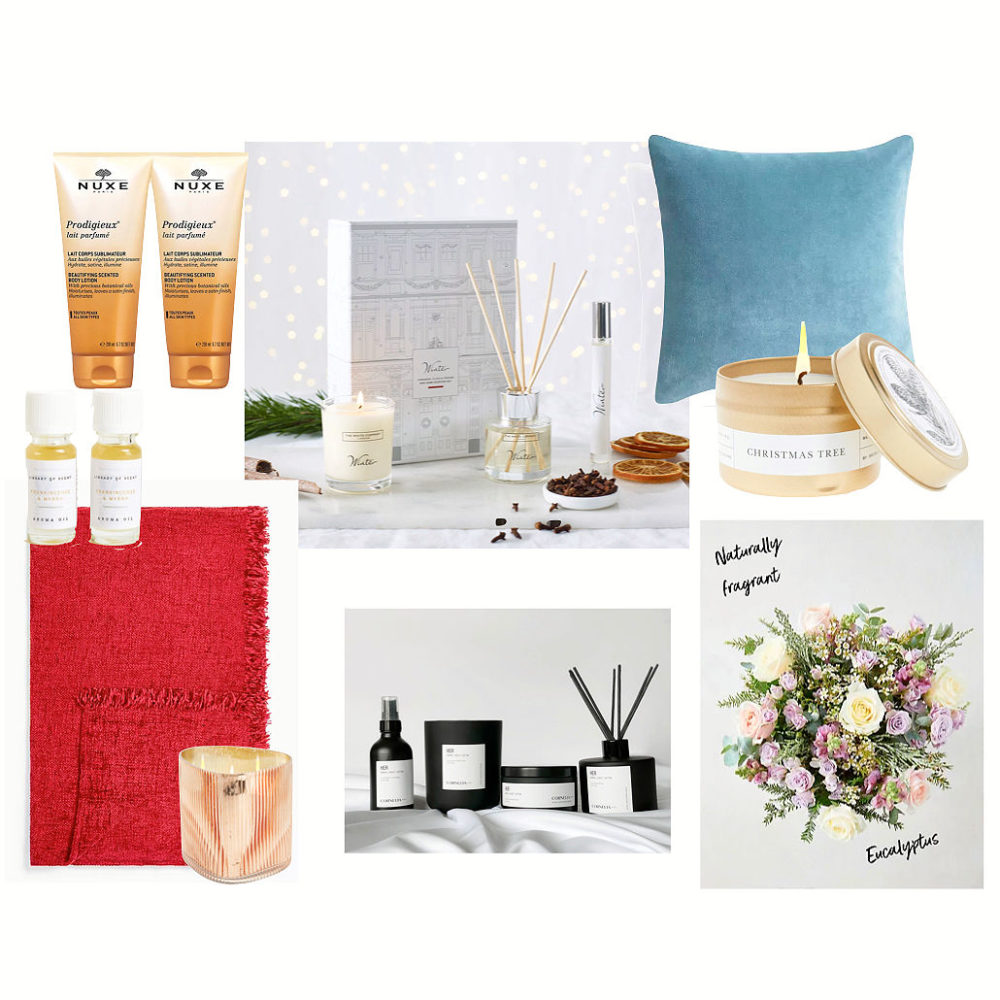 For me at this time of year what makes Christmas and the holidays special are the little touches and the wintery fragrances of pine and sandalwood that pervade the air. We are missing the smell of pine as we have not bought a Christmas tree. The children and their families will be visiting their inlaws this year as we rotate our hosting responsibilities. We were planning to travel to France this weekend however sadly we have had to cancel our trip. So for the time being I am relying on candles and diffusers to get me in the Christmassy mood. Plus I love listening to the carols on ClassicFM while I am working and cooking.
Details of above:
Nuxe scented body lotion MarksandSpencer | Winter home scenting set The White company | Soft teal velvet cushion JohnLewis&Partners | Christmas tree travel candle Nordstrom | Frankincense and Myrrh essential oils MarksandSpencer | Mulbury chenille throw JohnLewis&Partners | Pink pine glass candle Nordsrtorm | Luxe room spray Etsy | Lilac and cream flower bouquet MarksandSpencer.
How to create a festive atmosphere
I have chosen a velvet cushion and a mulberry red throw as another way to feel cosy and warm while snuggling up on the sofa to watch a good movie.
I have just re-watched the classic feel-good movie "Love Actually" on Netflix. It is a light-hearted rom-com with an amazing cast. It is not exactly Shakespeare but it is fun.
I will be sharing more movies that I have enjoyed recently in next weeks post.