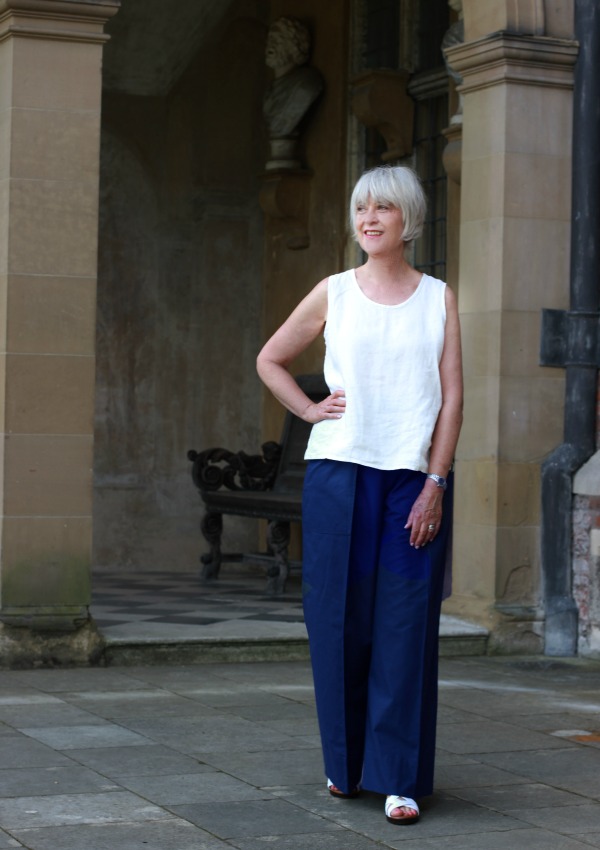 In this photo I am trying out a pair of wide leg trousers. This pair is from the Lemaire collection at Uniqlo. Now sold out. It was a great collaboration. I hope they repeat it. Uniqlo are currently doing a collaboration with Hana Tajima and they appear to be offering some interesting pieces.
The trousers I am wearing are fine cotton with a wide elasticated waist. When the temperatures are high; as they were the day we shot those photos. I find that wide trousers are more comfortable than skinny. They allow the air to circulate as opposed to the fabric clinging to your legs.
I admit that this style is not for everybody. You need a certain height to wear wide trousers. It is possible to find straighter leg styles in fine fabrics that have a loose fit which create the same effect.
I have done some research and collated a selection below.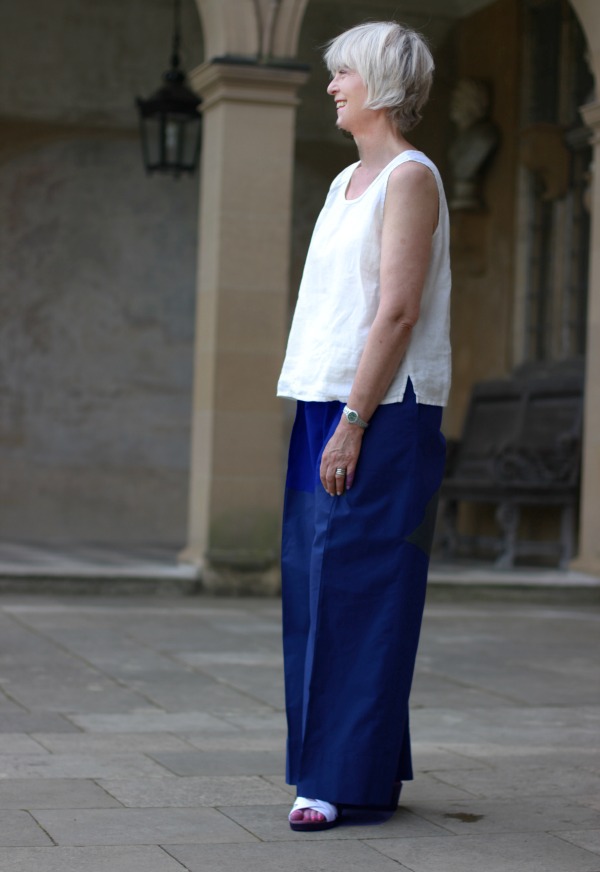 Photos by Laura Hines taken on location at Ham House near Richmond Surrey.
WIDE LEG TROUSERS
TANK TOPS