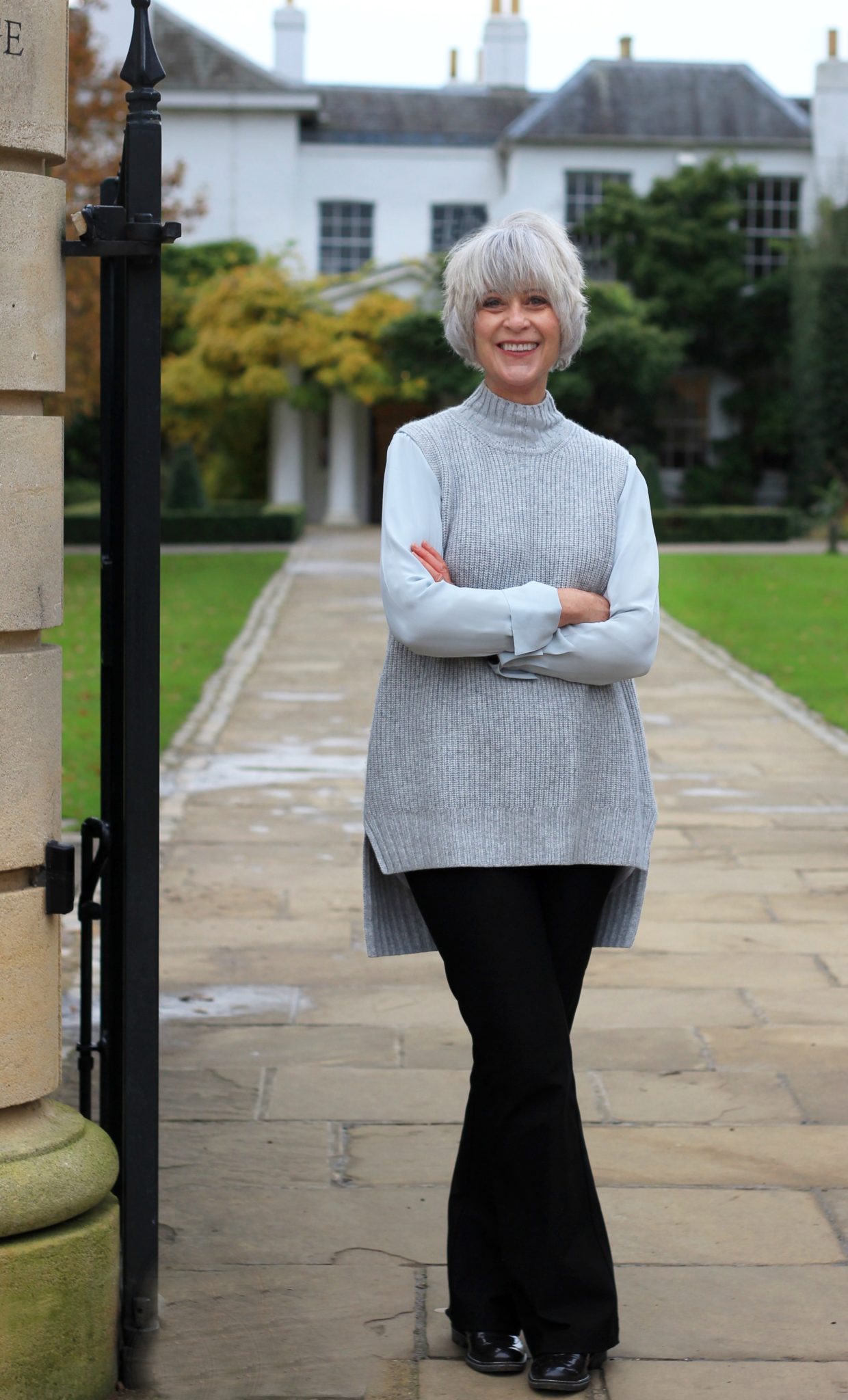 Since my hair has turned grey (mostly natural although I do have a few highlights at the back to even out colour) I have found that a light to medium grey is a very flattering shade. I have become a great fan of the sleeveless tunic. You can see examples here and here of how I have worn them. This time I have chosen a slightly shorter version in a stubbly knit (now reduced to £32.50) from the Modern Rarity range at John Lewis Similar grey sleeveless sweater at Nordstrom. The grey silk shirt I am wearing is also by Modern Rarity but seems to be sold out. Similar styles here and here.
See how I accessorise the shirt with jewellery.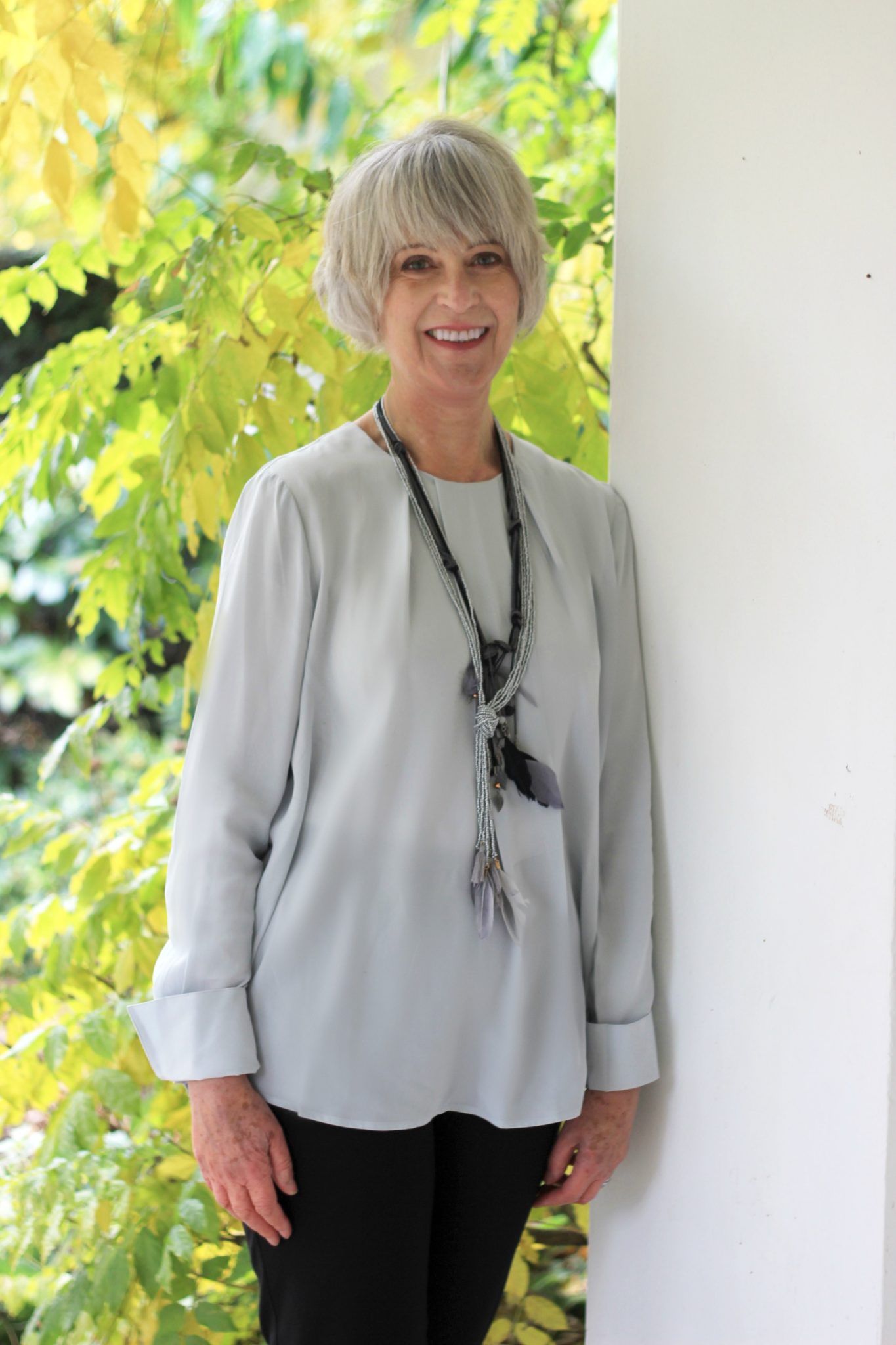 I buy my long feather pendants in the market in St. Tropez. I found a similar version. Plus some interesting ones at Etsy
You can see that my hair is quite short here. I had just returned from France at the end of November having had my hair cut in a posh St.Tropez salon. I am going to have it cut again there next week as I really like the style. They have winter price promotions which helps.
All photos taken at Pembroke Lodge in Richmond Park by Laura Hines. Follow her on Instagram.